| | |
| --- | --- |
| Mortis Metalikus (Red Haze Warband) | Created by Protocol-117 |
| Paintjob Rating: 7.33 | Number of Views: 929 |
| Coolness Rating: 7.67 | Number of Votes: 8 |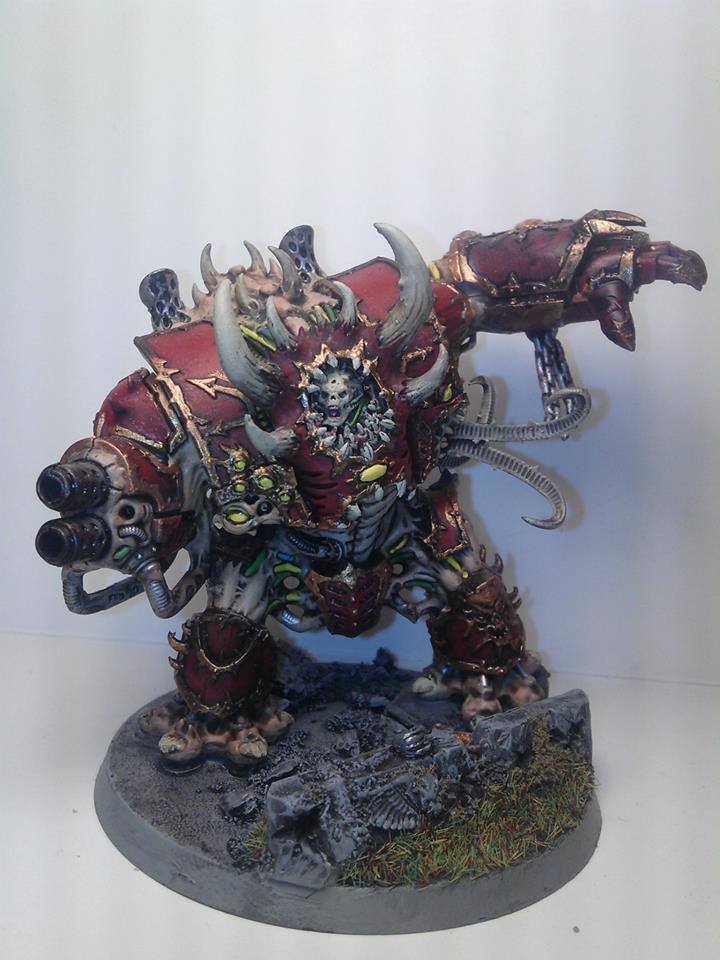 Image Description:
Mortis Metalikus is the name given to a Helbrute of the Crimson Slaughter. Formerly known as Sevarion Kranon, he was the birth brother of Sevastus Kranon, Chapter Master of the Crimson Sabres. Refusing to give into the bloodthirst that possessed his fellow Battle-Brothers during the massacre of Umidia, Sevarion was imprisoned by his brother for his disobedience. However the curse his entire Chapter experienced from Khorne eventually drove the once noble soul completely mad during his confinement. Eventually, Sevarion was imprisoned into the cold shell of a Hellbrute. He is now consumed by murderous rage and grotesquely corrupted by the powers of Chaos. Mortis Metalikus would later take part in the Battle for Bane's Landing and would claim the lives of two Ravenwing marines and one Deathwing Terminator before being destroyed in a duel with Librarian Turmiel and Battle-Brother Heskia. He accepted and welcomed death.

Comments:
No comments have been added yet. Be the first! People love to hear what others think about their projects so please let them know.

You must be logged in to post comments.

Image Details:
Resolution:
720x960
Uploaded:
2014-03-04 22:38:43