| | |
| --- | --- |
| Hot Wheels Wasteland Cars Conversion: The Buzzard | Created by DrakeRiderVodden96 |
| Paintjob Rating: Need 3 more votes | Number of Views: 2667 |
| Coolness Rating: Need 3 more votes | Number of Votes: 2 |
This image needs more votes. Please use the vote box on the left to rate this image.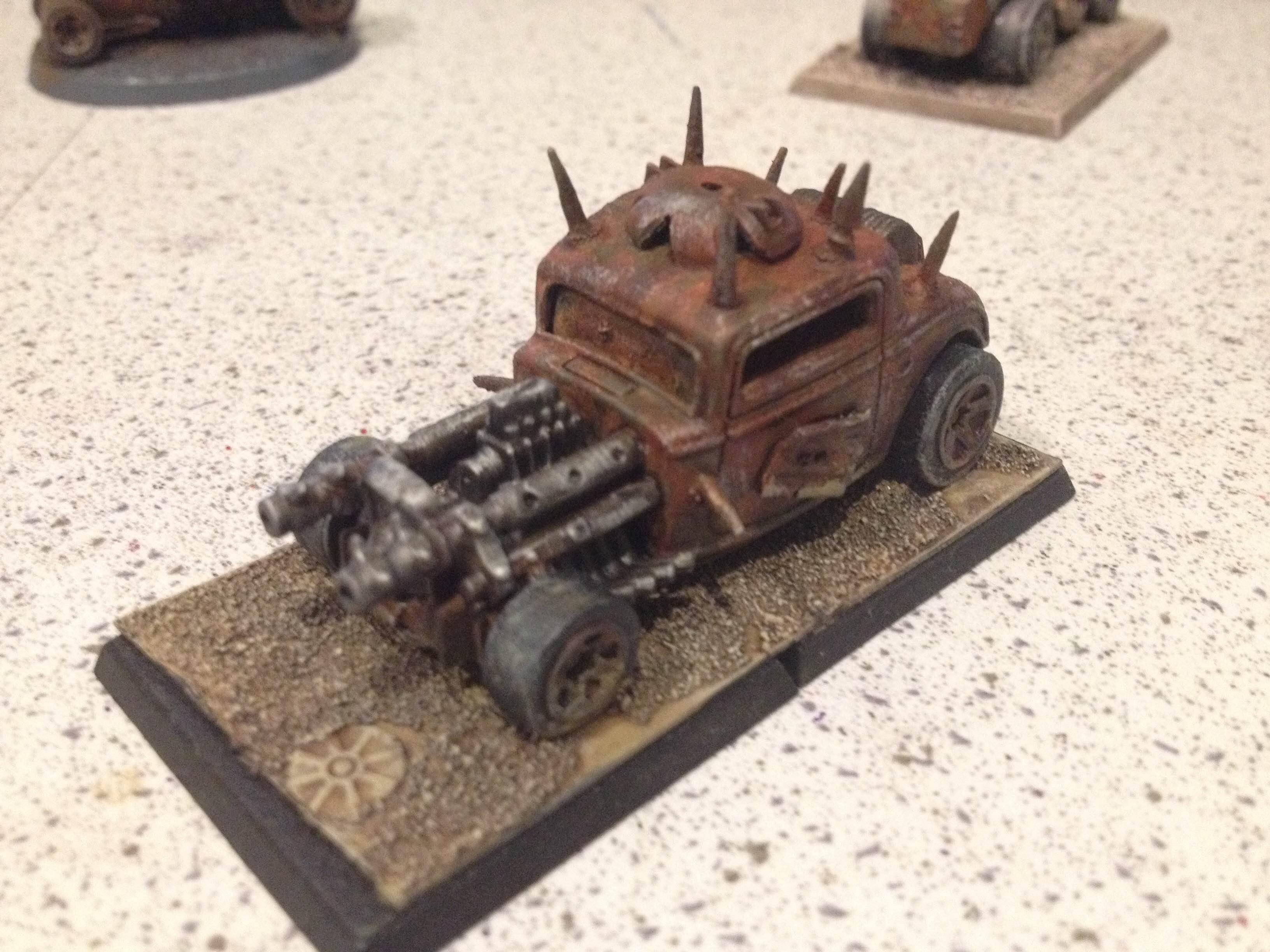 Image Description:
These are a few 'Mad Max' style Hot Wheels cars I made late last year, these cars are greatly inspired by the movie Mad Max: Fury Road which I was just amazed by and for some time I wanted to make something like the vehicles in the film so I bought some Hot Wheels cars from a local charity shop and with some spare Warhammer parts and plastic-card I was able to create a few little cars of the apocalypse, this is the first wasteland car I made using a normal Hot Wheels hot rod car and some spare parts from an Airfix 1/48 scale tank and two gun barrels that I cut off a Chaos Space Marine Defiler model, hot rod cars are most easy to work with because they already look close to the vehicles in Mad Max but they still need some little bits to make them complete.

Comments:
No comments have been added yet. Be the first! People love to hear what others think about their projects so please let them know.

You must be logged in to post comments.

Image Details:
Resolution:
3264x2448
Uploaded:
2016-04-17 19:26:59