| | |
| --- | --- |
| Dreadnought Drop Pod (detail) | Created by Spineyguy |
| Paintjob Rating: Need 5 more votes | Number of Views: 538 |
| Coolness Rating: Need 5 more votes | Number of Votes: 0 |
This image needs more votes. Please use the vote box on the left to rate this image.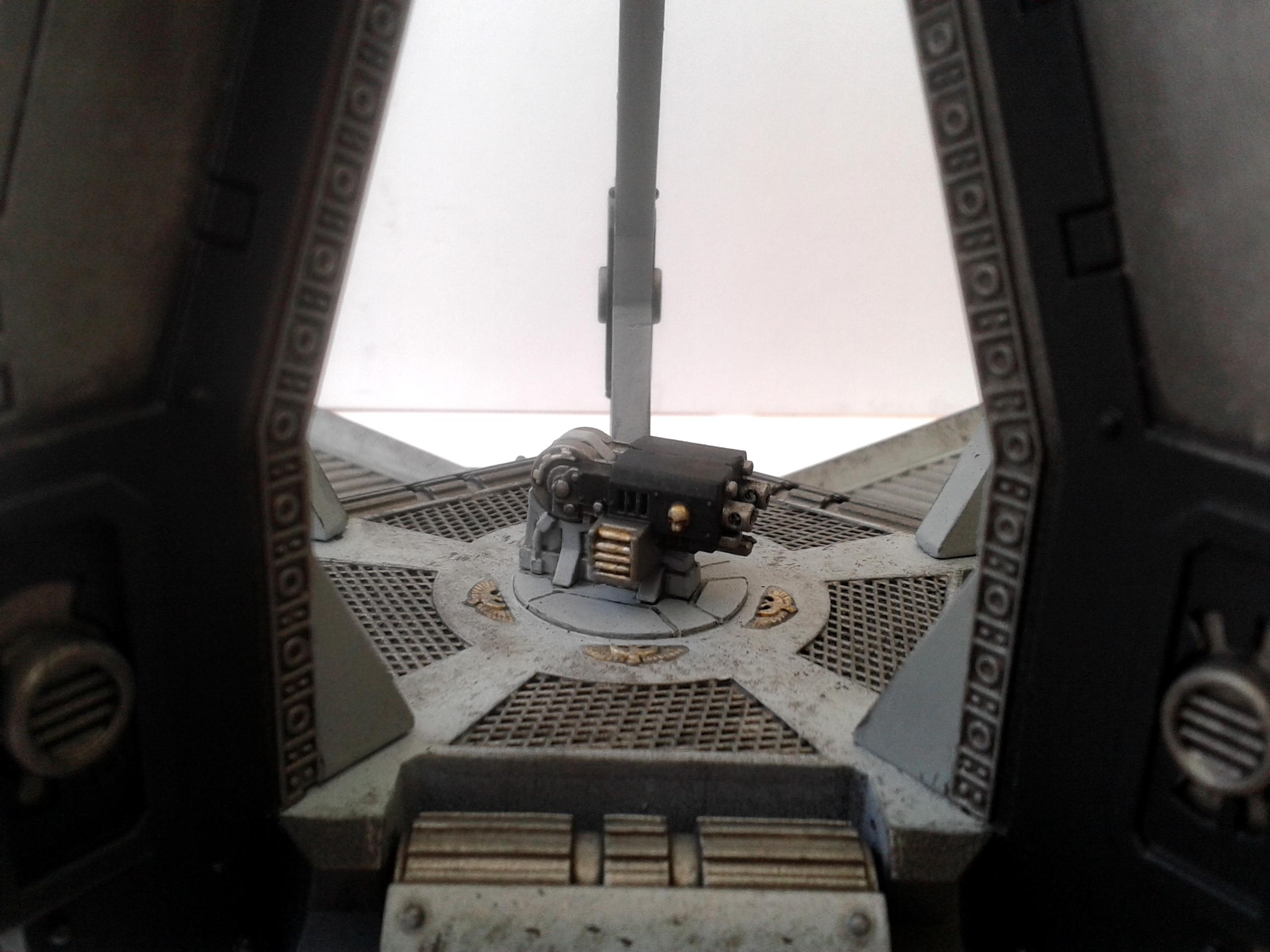 Image Description:
Showing the interior of the pod, and the conversion work. Back in the day, I couldn't get hold of poly-cement very reliably, so I had used it sparingly on this. Just as well, because when I came to convert the old model, pulling it apart was unsettlingly easy (I've been playing games with it for years!). The conversion is simple; and just involved striping out the harnesses and all the lugs and hoses that came with them, then filing the floor flat and using a small piece of plasticard (onto which I embossed some simple detail) to cover up the pentagonal hole in the middle and mounting the Storm Bolter there instead of on the ceiling. It looks as though the Dreadnought would stand with its feet mag-locked either side during its descent, and would then have a pre-choreographed protocol for stepping out of the compartment without kicking the gun off.
Image Tags: Bolter, Detail, Dreadnought, Drop, Guard, Hammer, Interior, Pod, Raven, Space, Space Marines, Storm, War, Warhammer 40,000, Warhammer Fantasy


Comments:
No comments have been added yet. Be the first! People love to hear what others think about their projects so please let them know.

You must be logged in to post comments.

Image Details:
Resolution:
2560x1920
Uploaded:
2016-05-03 11:56:00