| | |
| --- | --- |
| | Created by Unknown, Uploaded by Aduro |
| Paintjob Rating: 7.83 | Number of Views: 3862 |
| Coolness Rating: 9.09 | Number of Votes: 29 |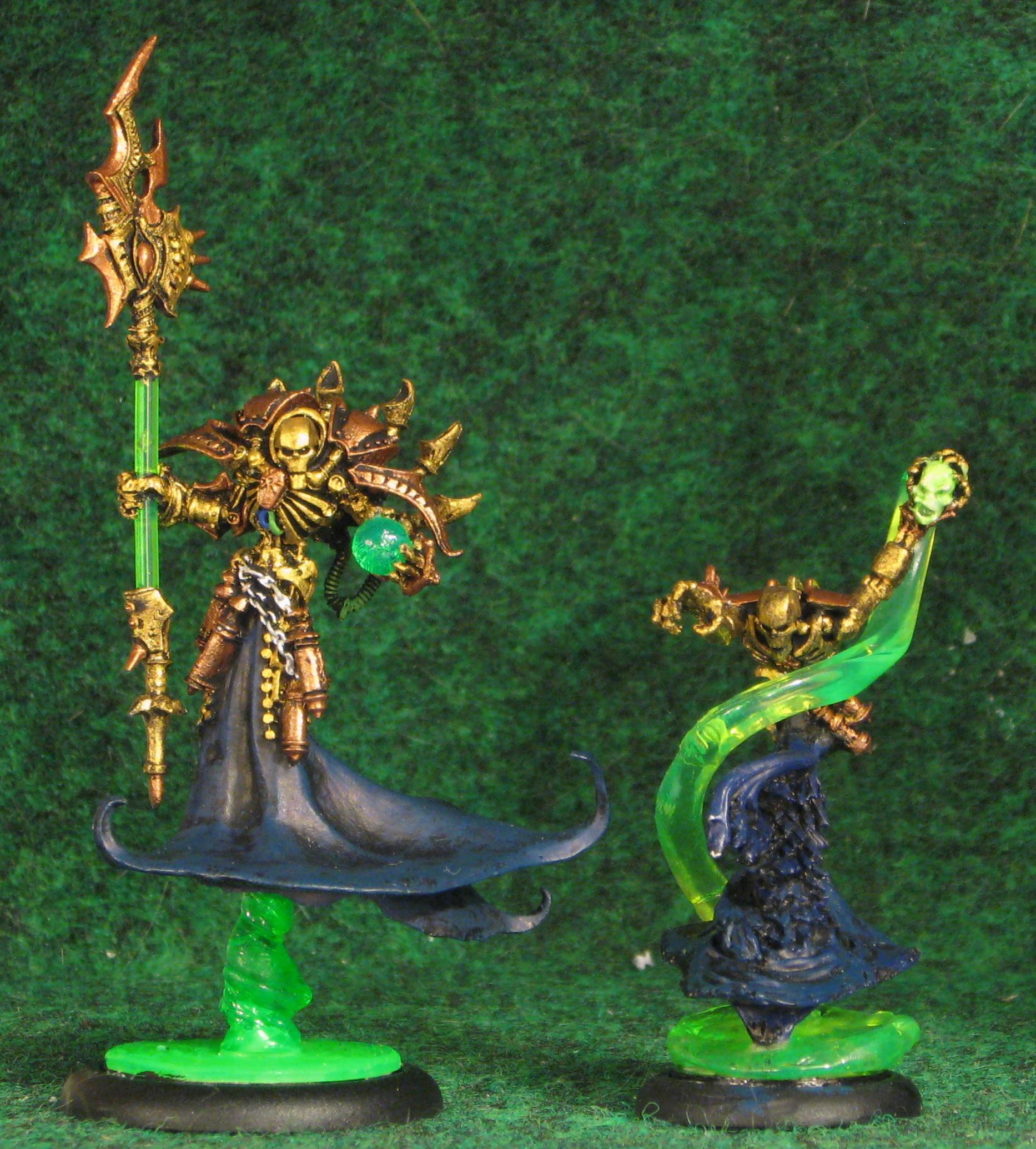 Comments:


Erith


2010-03-17 02:43:23



How did you make the green effect for the lords? looks like you melted the plastic rods and molded them or something.
Aduro


2010-03-24 06:16:50



The Res Orb is a clear green Airsoft Pellet, while all the other green is green sprue melted over my gas stove and shaped how I wanted it.
bacnmaster


2011-08-17 18:23:13



Great idea, I do alot of sprue-melting conversions myself and I have a humble suggestion for you: you could use a candle when melting the sprue, it saves gas and makes it slightly easier to control.
Squigsquasher


2012-09-17 22:09:36



I've been considering using melted green sprue for goop for my Nids. How hot do you have to get it to go goopy? Will it damage the model?
Big Steve


2012-09-21 23:09:26



i love what you did to these necrons as i am i Really big fan of them big props to you this is something i would only dream of doing

You must be logged in to post comments.