| | |
| --- | --- |
| Space Crusade | Created by Kriegspiel |
| Paintjob Rating: Need 2 more votes | Number of Views: 571 |
| Coolness Rating: Need 2 more votes | Number of Votes: 3 |
This image needs more votes. Please use the vote box on the left to rate this image.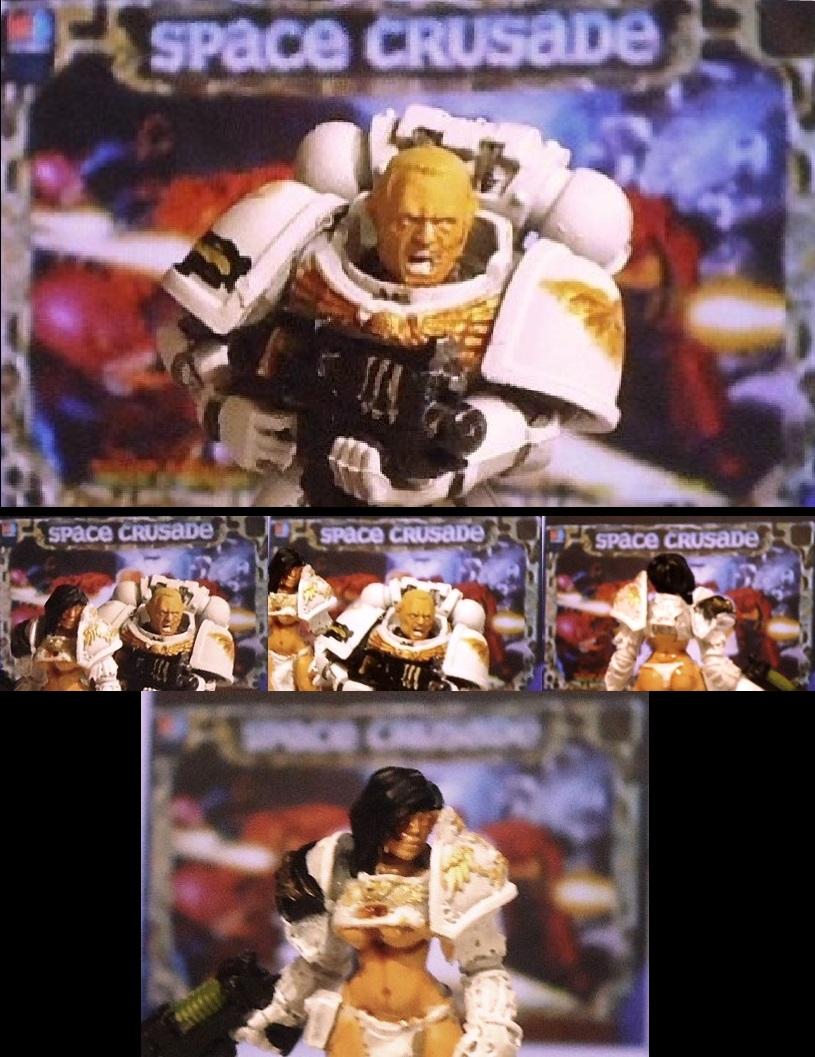 Image Description:
Everybody knows SC box cover featuring the White Marine. As his miniature is actually absent from the box, I decide to make it, using an Imperial Guard Sergent head rather than an SM one. This way he looks much more like Rutger Hauer bio-upgraded soldier from Blade Runner. I already imagine him saying: "I've seen things you people wouldn't believe. Attack ships on fire off the shoulder of Orion. I watched C-beams glitter in the dark near the Tannhäuser Gate" But what about Zhora Salome, Pris Stratton or Rachael? A Prodos Space Crusader is perfect to introduce a bit of femininity but as I could not put them side t side because I had to hide the marine picture the question was where to put her? - in the foreground? too feminist! - in the background? too machist! - in the foreground but(t) from backside? too sexist! Finally the best was the front view alone on the front cover.

Comments:
No comments have been added yet. Be the first! People love to hear what others think about their projects so please let them know.

You must be logged in to post comments.

Image Details:
Resolution:
815x1057
Uploaded:
2016-12-13 11:47:34