| | |
| --- | --- |
| Code Zero -Coming to Kickstarter | Created by Dark Severance |
| Paintjob Rating: Need 5 more votes | Number of Views: 351 |
| Coolness Rating: Need 5 more votes | Number of Votes: 0 |
This image needs more votes. Please use the vote box on the left to rate this image.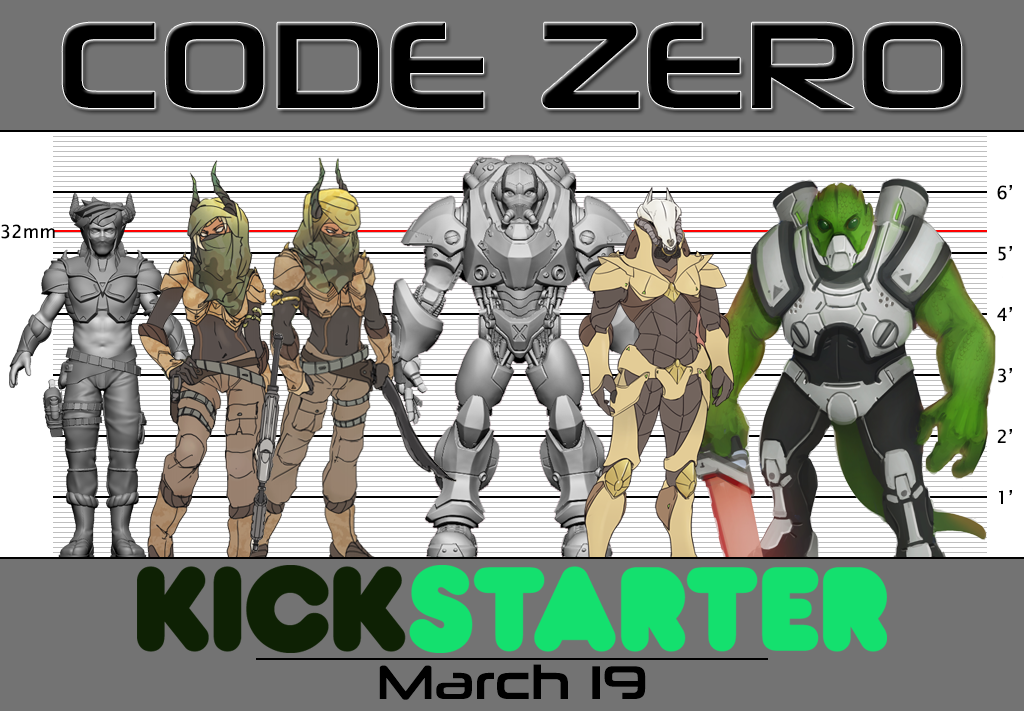 Image Description:
Code Zero is a 32mm miniatures game which simulates skirmishes and combat set within a sci-fi universe. Players take control of a small squad of troops, broken up into fireteams, competing with each other to achieve one or several objectives to complete their mission. These combat situations take place within a theatre of war, on the borders along the Core worlds of various factions. This area is often referred to as Code Zero. Code Zero is designed to create a cinematic feel of gameplay, while reflecting the dynamic ebb and flow of the battle that can happen within any given engagement. We do this by utilizing a action/reaction system, allowing both players to interact in a method to keep everyone entrenched with the battle. During the Player Phase, players will take turns alternating between active and reactive turns. The active player will choose one to two units to activate and move, while the reacting player can respond. They each take turns alternating until both players are out of activation points.

Comments:
No comments have been added yet. Be the first! People love to hear what others think about their projects so please let them know.

You must be logged in to post comments.

Image Details:
Resolution:
1024x711
Uploaded:
2017-02-25 23:35:29