| | |
| --- | --- |
| Ra Adrastus, Captain of the Honour Guard | Created by Deadshot |
| Paintjob Rating: Need 4 more votes | Number of Views: 224 |
| Coolness Rating: Need 4 more votes | Number of Votes: 1 |
This image needs more votes. Please use the vote box on the left to rate this image.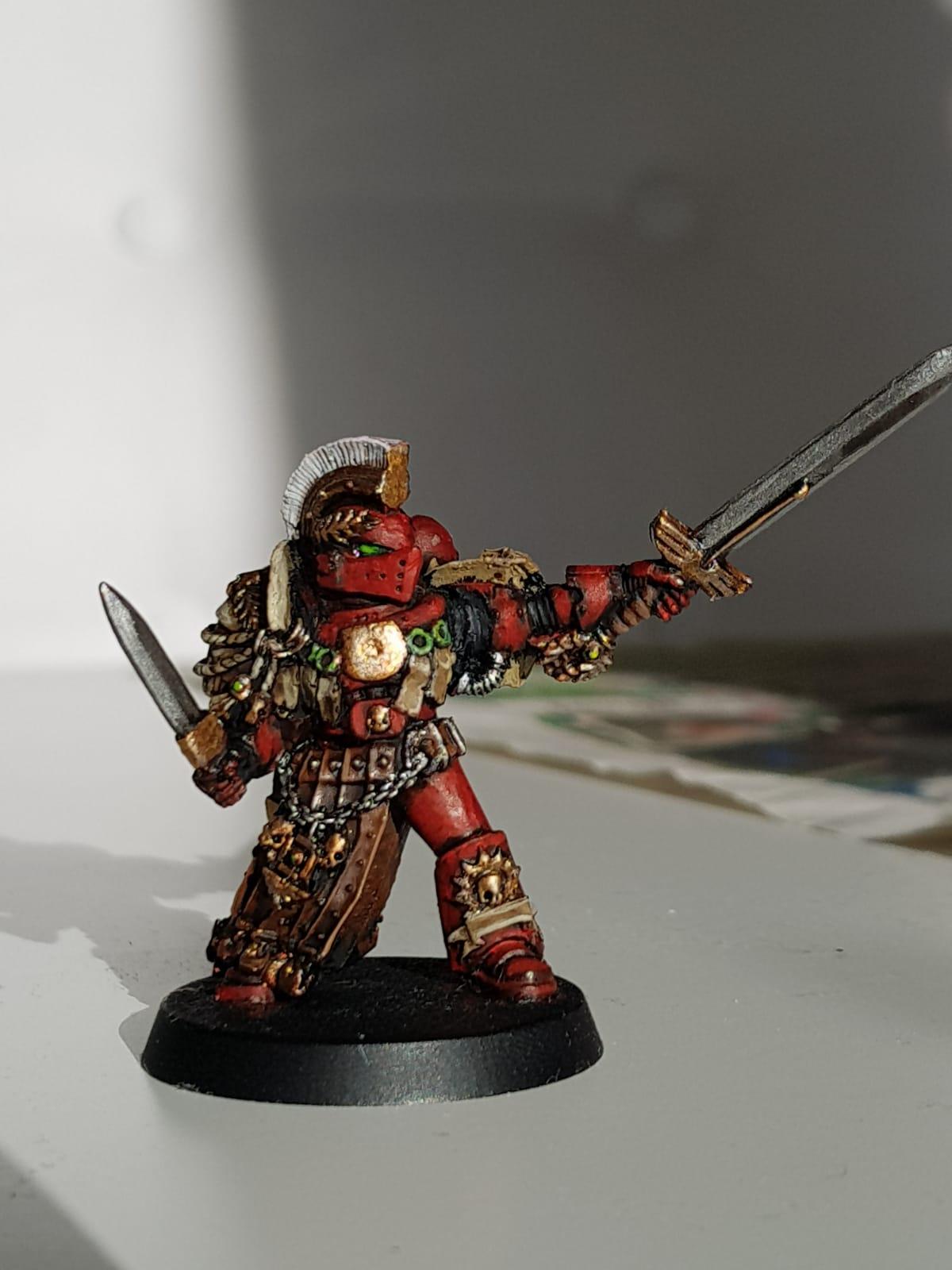 Image Description:
In Dawn of War 3, the beloved Apollo Diomedes is revealed to have relinquished his position as Captain of the Honour Guard. Above is Ra Adrastus (whose name is equivalent gods of other ancient peoples), Captain of the Honour Guard. Known as the Victor of the Helios War, in which a Tzeentchian Daemon summoned together a group of Astartes and xenos, all named for various sun gods, and forced them to battle to the death. Many died before Adrastus led a vengeful retaliation against the Daemon, binding together both Astartes and xenos warriors under his leadership. For this victory he was promoted from First Captain to Honour Guard. He wields the traditional weapon of his office - The Stalwart Blade of Champions and wears the Holy Mantle of Elizur, blessed by the legendary Chaplain of the chapter. The inscript on the golden chestpanel reads "Pain is the Deliverer of Zeal."

Comments:
No comments have been added yet. Be the first! People love to hear what others think about their projects so please let them know.

You must be logged in to post comments.

Image Details:
Resolution:
1200x1600
Uploaded:
2018-08-23 18:13:18