The Problem
As anybody who has them is aware, the high pigment content of vallejo paints will separate if you even walk out of the room, and after a few weeks of sitting on their side, you will end up with something like this: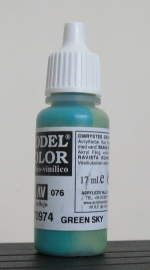 The Idea
I started getting very tired of shaking paints by hand and thought... hmmm I wonder how machines could do this for me. Then it hit me, I could use $250 worth of lego mindstorms NXT robotics kit to shake my paints, saving me a few moments and minor effort. Hurray!
After a few test versions, the device looked like this: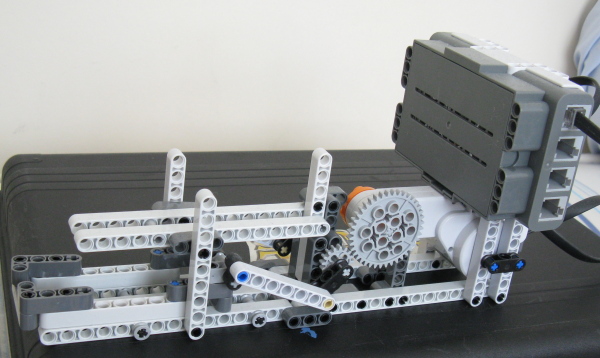 And vallejo paints can be loaded in as follows: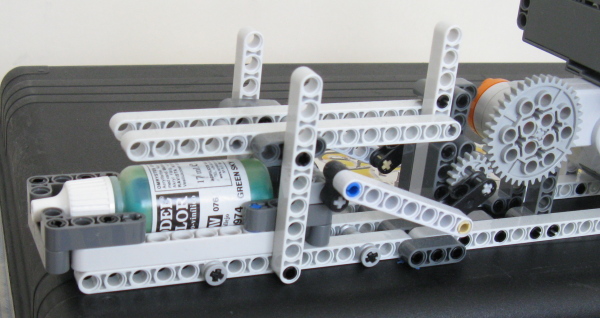 But how does it work? Simple engineering, converting a rotating motion into a push/pull motion:
The Result
And the conclusion of my efforts? The small unmixed patch on the paint pot seems to be stained permanently - the actual paint was mixed to a perfect consistency inside.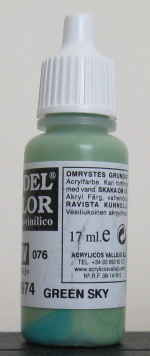 Success!
Footnotes
Some searching on youtube reveals I am not the first person to have this idea. Check out the following videos of other zany paint mixers for vallejo and citadel paints...
A tower style mixer:
http://www.youtube.com/watch?v=OddtqVjr4yI

A mixer like mine but better (I didnt have enough parts to do it to this level though, and $250 is enough for mixing paint!):
http://www.youtube.com/watch?v=5RJpqG5tJoo