When Privateer Press released Warmachine Mk2, they updated the rules for the entire existing model range simultaneously through the use of faction decks. These decks differ from an earlier product in that the earlier mk2 decks that were released had errata cards for Mk1. You can differentiate these cards because they have "2010" on the front cover.
Product codes and models included in the decks are listed below.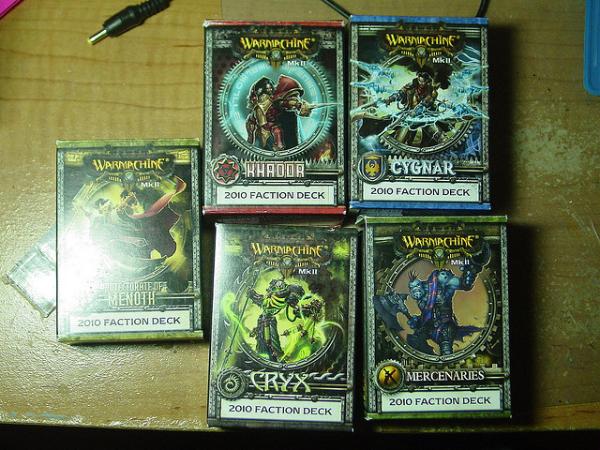 The image above shows you how the box cover should look.
Product Code
Contents of the Protectorate of Menoth Faction Deck
Protectorate of Menoth Warcasters
Protectorate of Menoth Warjacks
Heavy Warjacks
Light Warjacks
Character Warjacks
Protectorate of Menoth Units
Regular Units
Allied Units
Character Units
Protectorate of Menoth Solos
Regular Solos
Character Solos