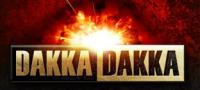 This is the first in a series of articles about dakkadakka, with articles on the best way to use dakka planned for some time in the future. Check out the lengthy article The History of Dakka too.
The Dakka moderator team and administrative structure has become quite complicated over the past year, going from a simple one-admin, multi-moderators forum to what we have today.
Administrators
Administrators are the users who wield supreme power and can control and alter everything on the site.
Master Moderators
Master Moderators are principally forum moderators, but also have management power over other areas of dakka such as the articles.
Article Moderator
Article moderators clean up spam, encourage members to add articles, write new articles and convert old forum posts into archived articles.
Gallery Moderator
Gallery moderators have full power over the gallery and tend to have normal moderator powers as well due to a lack of distinct authentication for the gallery.
Swap Shop Moderators
Swap shop moderators maintain order in the anarchy of the dakka swap shop, enforce some standards upon post formatting.
DCMs
DCMs or Dakka Contributing Members are users who have given a donation to Dakka. They get more trust than regular members when moderating, get access to a private general topic forum, can disable ads across the site, can change their username title to be anything they want, and are the first to get access to new features such as Dakka branded dice. If you are interested in becoming a DCM then you can learn more at the DCM services page

. There are too many DCMs to list here, so keep an eye out for the users who have [DCM] listed under their name in the forums.