Scroll to the bottom of the page to see the full list of Army Profiles

YuJing
The other great power, the eternal rival always conspiring and intriguing to bring down its adversary is Yu Jing (read Yu Ching), the Asiatic giant. The entire Far East is united beneath the banner of what was once China but which has now formed a single, though varied, oriental culture. Product of great industrial and technological development and a forceful, thriving economy, Yu Jing is determined to achieve the dominant position which it aspires to.
Featured Yu Jing Army Profiles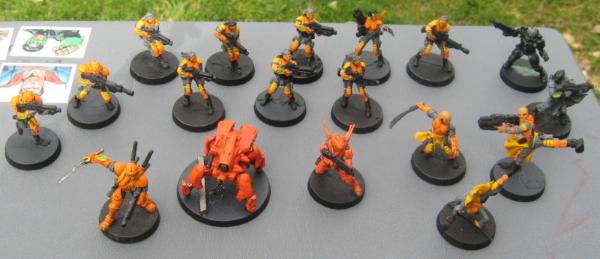 My Yu Jing New Shangri-La Peace Force. MORE...