What is Dakka?
DakkaDakka is a large, independent wargaming community that features discussion, tutorials and images for many games. If you are new to the world of wargaming then learn about it in our introductory article: What is Wargaming?















More About Dakka
DakkaDakka - Warhammer, 40k, Warmachine and Flames of War Community.
DakkaDakka is a large, independent wargaming community that features discussion, tutorials and images for many games.
Warhammer 40,000
Our warhammer 40k forums are among our most popular. They have been operating the longest and contain discussion about every facet of warhammer 40k from tactics and army lists to background and upcoming releases.
Warhammer Fantasy
The Warhammer Fantasy Battle Forums are consistently increasing in popularity and are almost on a par with our 40k forums covering the same large range of content with advice from some of the best tacticians the world has to offer.
Warmachine and Hordes
Dakka now has one of the largest Warmachine and Hordes forums on the web, and has a huge range of Warmachine Pictures in our gallery.
Flames of War
Flames of War and other historical games are growing in popularity here on dakka and we invite anyone to join in and discuss them in detail. As flames of war grows more popular, Dakka's coverage will only increase. Be sure to check out the Flames of War gallery to see some inspiring stuff.
Dakka Features
Dakka is a big site with a lot to explore. Here we highlight some of our more interesting features:
Wargaming Gallery
The dakka gallery is one of the largest wargaming galleries in the world and has a huge range of tagged miniatures from many game systems. From flames of war to Maelstrom's Edge, and of course 40k. You can vote on images (like using hot-or-not), and use our advanced gallery search engine to find exactly what you are looking for, be it space marines, orks, cryx or Dark Elves!
Forums
The dakka forums are growing faster and faster and are the bread and butter of the website. They still maintain quality and a fair level of freedom compared to many other forums. Our most popular forum is News and Rumours, but Dakka Discussions and 40k army lists are very popular too. There are some important rules to consider (no spam, no swearing, no piracy) but everybody gets on well enough thanks to our great moderation team.
Articles
The dakka wargaming articles are run on a wiki (like wikipedia). We have a huge range of wargaming articles covering everything from tactica to modeling and painting and even some great funny stuff. If you are bored and want to have the equivalent of dozens of magazines to read then head over to the main articles page and start clicking around. Because it is a wiki, anybody can hop in and click the 'edit' tab at the top of the page, so if you have anything to add or just see some typos or bad grammar then you can help make it better for everyone.
Army Profiles
Dakka's army profiles are a throwback to the very earliest version of dakka from the late 1990s, where various armies were highlighted in detail. Our army profiles section now contains many armies from different game systems with in depth photographs, army lists and explanations of their signifigance from their owners.
DCMs
Help keep Dakkadakka.com running by becoming a DCM (Dakka Contributing Member) and enjoy a ton of perks for doing a good deed! For a small donation of only $25 a year you gain the following benefits:
Surf with ease! Get an ad-free site.
Be a celebrity! Get a 'DCM' marker in the forum listings and under your username.
Name yourself! Create your own custom title in the forums.
Expand your conversation! Post and chat in a private DCM forum.
Dakka Blog
Posted: 2019-11-14 00:59:07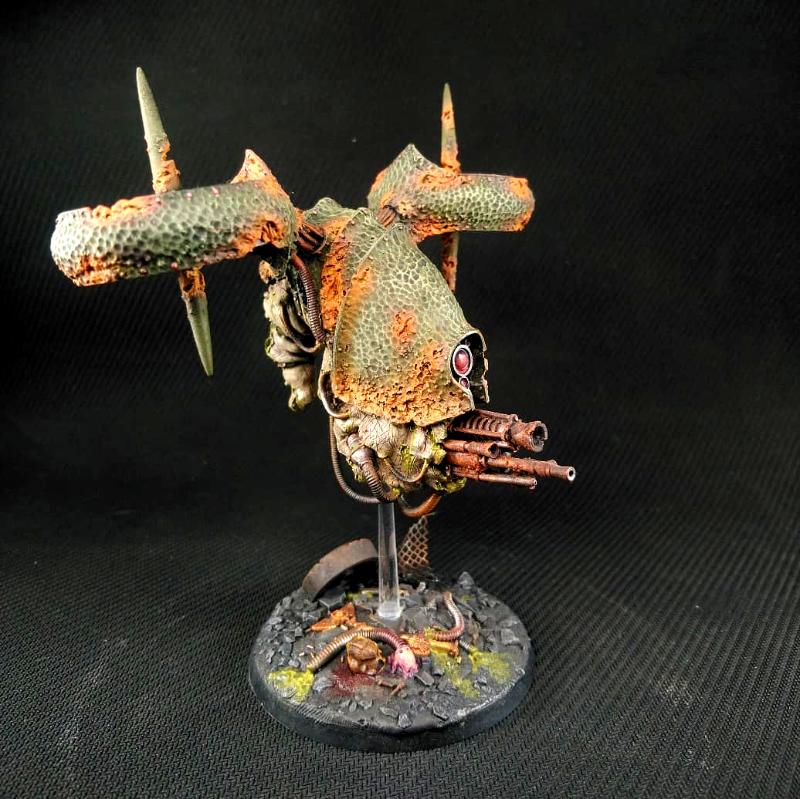 By TwistedBobbay


Posted: 2019-11-12 20:00:00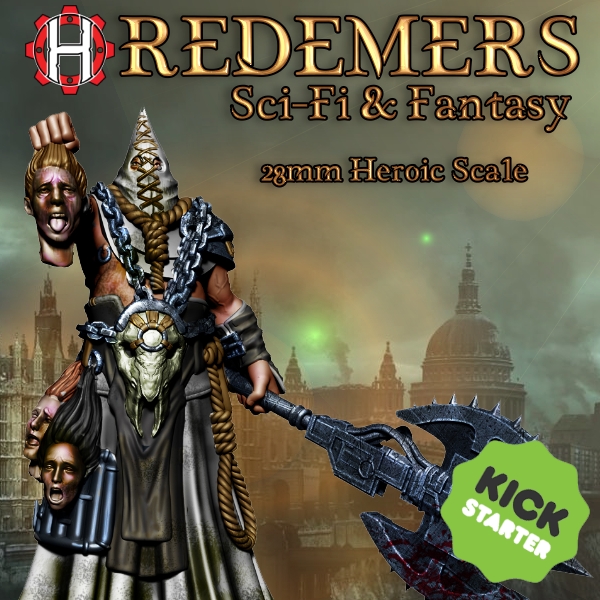 Posted: 2019-11-13 23:59:07

Forum post by sajmonikpl1, 36 responses at time of this post.

Write any facts about anything in wh40k(not memes) funny weird or strange. Just remember it must be cannon!


Posted: 2019-11-13 22:59:07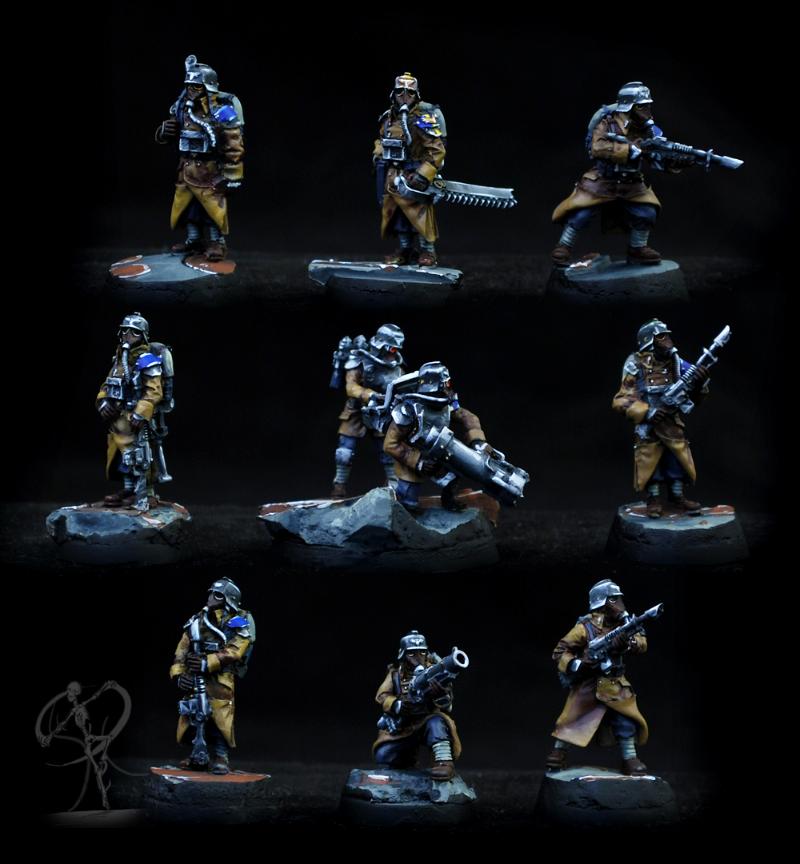 By spiralingcadaver


Posted: 2019-11-13 21:59:07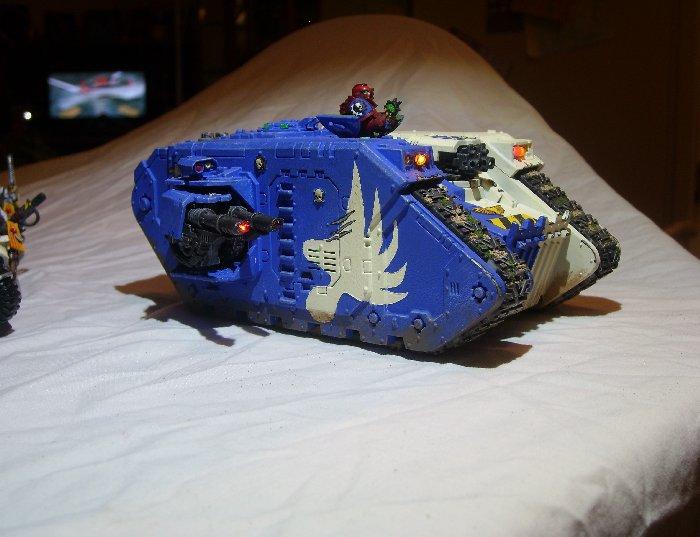 Unknown creator


Posted: 2019-11-13 20:59:07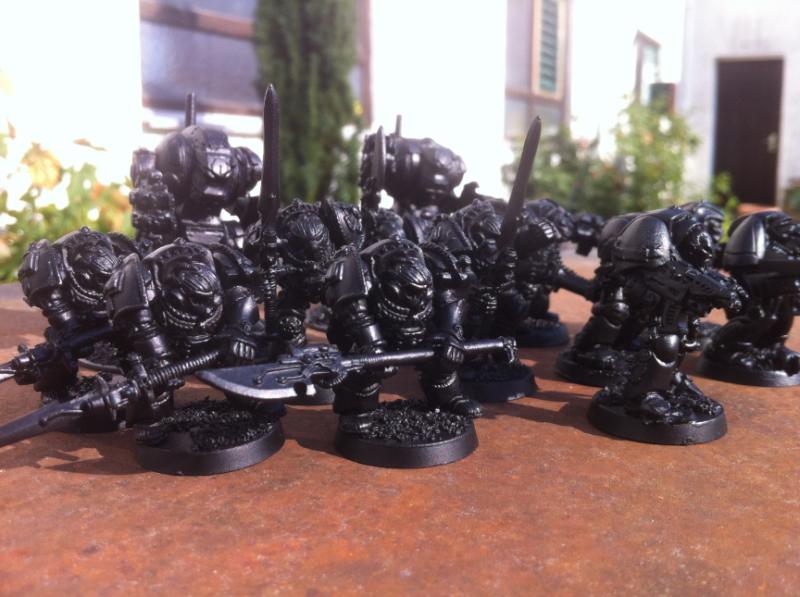 By Paule


Posted: 2019-11-13 19:59:07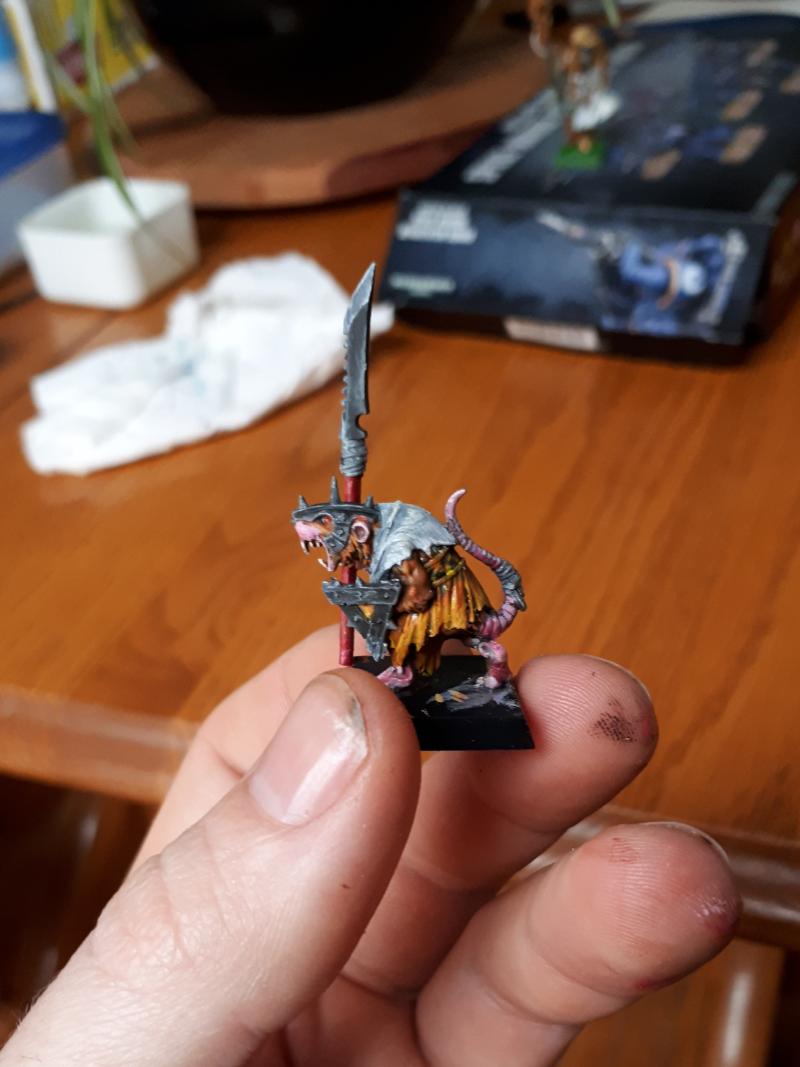 By Play Painted


Posted: 2019-11-13 18:59:07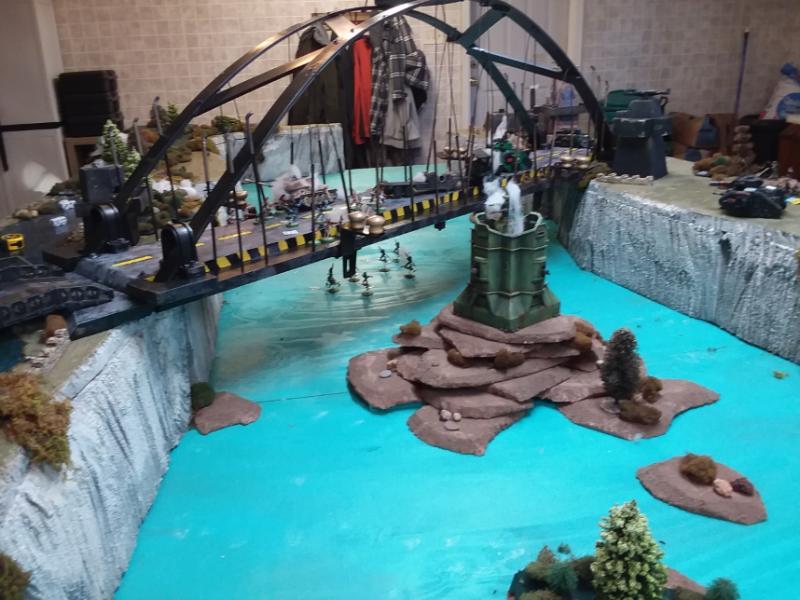 By admironheart


Posted: 2019-11-13 17:59:07

Forum post by Saturmorn Carvilli, 36 responses at time of this post.

I honestly thought I was burned out from fantasy games for the rest of my life from playing too much D&D when I was younger. However, I find myself both playing D&D and being partially convinced to play Age of Sigmar as I have a couple players in my Kill Team group saying they like it better than 40k.

While I have already have a backlog or miniatures I still want to get painted, I am not not so strapped for cash that I couldn't perhaps pickup a Start Collecting box from a Black Friday sale. I figure I can supplement that box with the miniatures from the Warcry starter as well as some demons I have from previous Khorne Start Collecting, Tzeentch Start Collecting and blue/yellow horrors. And depending on how picky about models my opponent might be, I might be able to sneak in some of my Black Legion dudebros as filler to see if I actually enjoy the game until I can get real AoS models painted up. I mean they pretty darkly painted so they might kinda blend in as long as no one looks at them directly.

I kinda wanted to get some feedback on playing AoS as a Slaves of Darkness player in terms of about how much money (United States dollar) I might need to speed for a very modest army. I also kinda wanted to get an idea if I would like AoS as someone that is a very melee focused CSM player. Basically, I am looking for a bit of an excuse to pick up the Start Collecting box during a Black Friday sale. I do think I will ask those Kill Team players if they wouldn't mind a demo game where I can try and proxy my Black Legion 40k models and use the daemon models I have just to see what the game is about. Still, I wouldn't mind getting some outside advice/suggestions.


Posted: 2019-11-13 16:59:07

Forum post by Daedalus81, 36 responses at time of this post.

Need to revise. Will repost.


Posted: 2019-11-13 14:59:07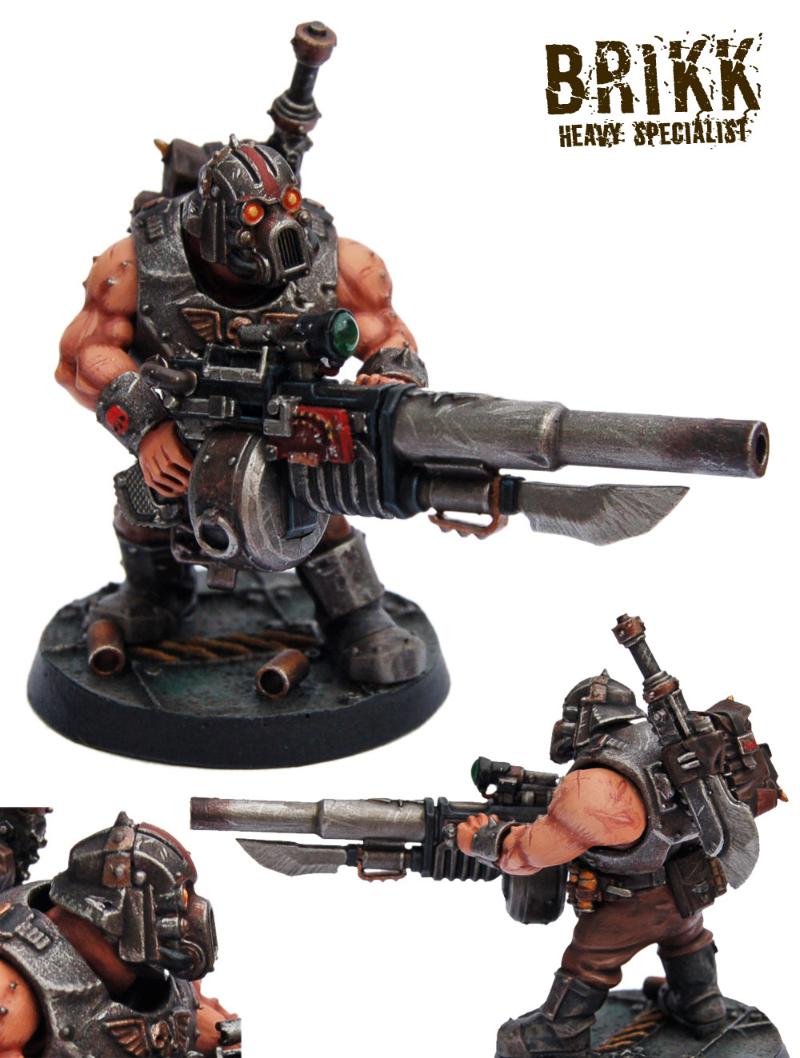 By Proiteus


Posted: 2019-11-13 13:59:07

By Ashes and Temples


Posted: 2019-11-13 12:59:07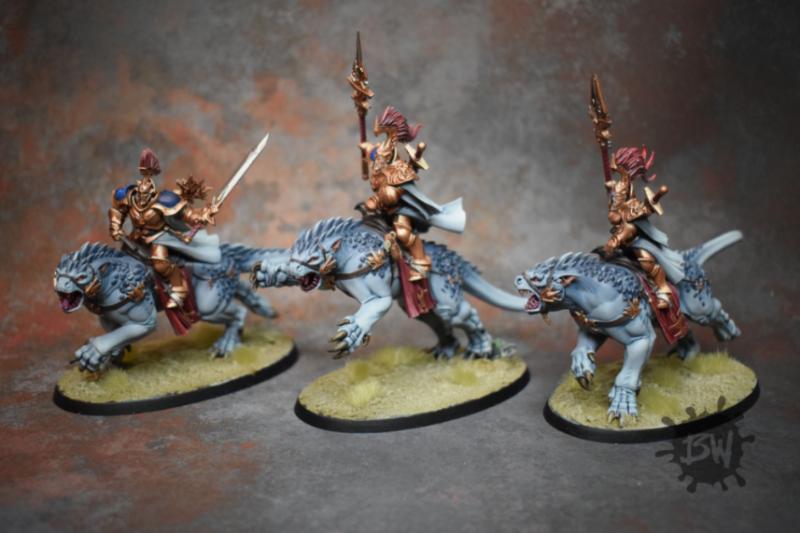 By KeX


Posted: 2019-11-13 11:59:07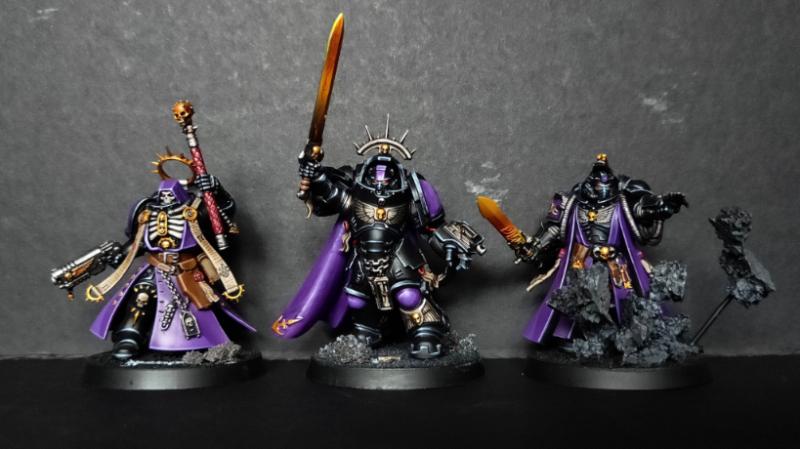 By Vyrullax


Posted: 2019-11-13 10:59:07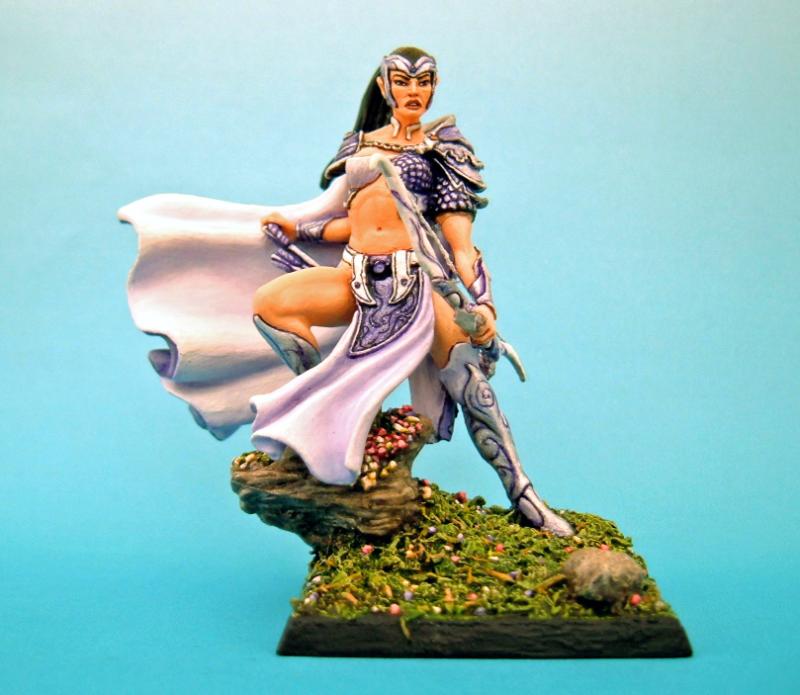 By jibster


Posted: 2019-11-13 09:59:07

Posted: 2019-11-13 09:00:00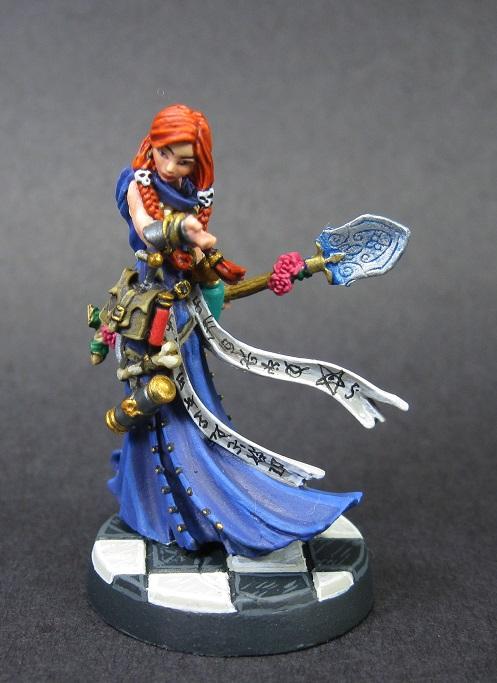 By Carrero Arts


Posted: 2019-11-13 08:00:00

Forum post by Galef, 36 responses at time of this post.

So we haven't had a "improve the WK" thread in a while. I was think about this the other day and ever since 8E dropped it has bother me that Knights and WKs have basically the same profile.
Wraith constructs have always had higher T that their Imperial counter parts. WG have T6 compared to T4 Termies and T5 Gravis models. WLords are T8 while Dreads are T7.
On top of the additional T, those examples often also have more Wounds.
So it doesn't make sense for the Titan size Wraith to not have higher T and/or more wounds that its Imperial equivalent. Ergo, it should be T9

I also feel like Spirit Stones should come standard on the WK. It is unique among Wraith constructs in that it has a living pilot in addition to the spirit stone interred within.
Which when I think about it, it's actually unique because another Wraith construct has the same living pilot + spirit stone setup: the Hemlock....which has spirit stones.

I feel like there's a ton of changes we could make to WKs (indeed tons have been suggested), but at the very minimum, T9 + Spirit stones is a nudge in the right direction, has existing precedence and could EASILY be errata'd. After all, WG and WLs were T5/7 respectively when 8E dropped and GW "fixed" them with an FAQ/Errata prior to the CWE codex fixing them properly.
So why not the WK?

-


Posted: 2019-11-13 07:00:00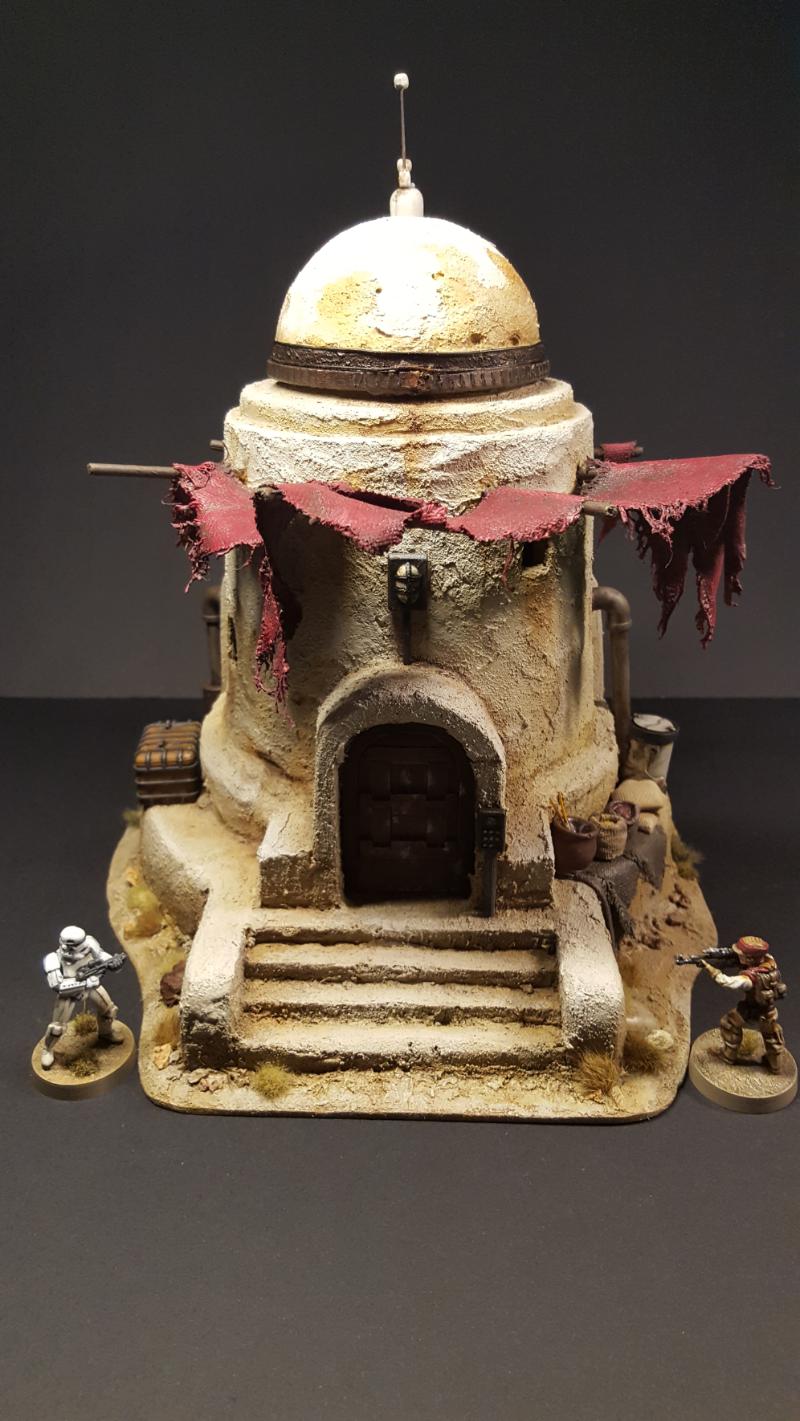 By Legoknockingshop


Posted: 2019-11-13 06:00:00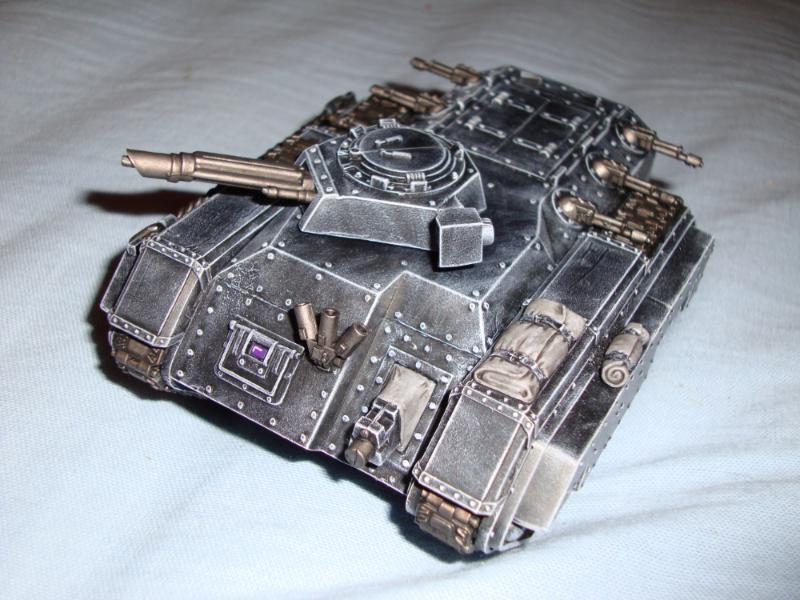 Taken with a SONY DSC-W210
By Truffle


Next Page (older)