What is Dakka?
DakkaDakka is a large, independent wargaming community that features discussion, tutorials and images for many games. If you are new to the world of wargaming then learn about it in our introductory article: What is Wargaming?















More About Dakka
DakkaDakka - Warhammer, 40k, Warmachine and Flames of War Community.
DakkaDakka is a large, independent wargaming community that features discussion, tutorials and images for many games.
Warhammer 40,000
Our warhammer 40k forums are among our most popular. They have been operating the longest and contain discussion about every facet of warhammer 40k from tactics and army lists to background and upcoming releases.
Warhammer Fantasy
The Warhammer Fantasy Battle Forums are consistently increasing in popularity and are almost on a par with our 40k forums covering the same large range of content with advice from some of the best tacticians the world has to offer.
Warmachine and Hordes
Dakka now has one of the largest Warmachine and Hordes forums on the web, and has a huge range of Warmachine Pictures in our gallery.
Flames of War
Flames of War and other historical games are growing in popularity here on dakka and we invite anyone to join in and discuss them in detail. As flames of war grows more popular, Dakka's coverage will only increase. Be sure to check out the Flames of War gallery to see some inspiring stuff.
Dakka Features
Dakka is a big site with a lot to explore. Here we highlight some of our more interesting features:
Wargaming Gallery
The dakka gallery is one of the largest wargaming galleries in the world and has a huge range of tagged miniatures from many game systems. From flames of war to babylon 5, and of course 40k. You can vote on images (like using hot-or-not), and use our advanced gallery search engine to find exactly what you are looking for, be it space marines, orks, cryx or Dark Elves!
Forums
The dakka forums are growing faster and faster and are the bread and butter of the website. They still maintain quality and a fair level of freedom compared to many other forums. Our most popular forum is News and Rumours, but Dakka Discussions and 40k army lists are very popular too. There are some important rules to consider (no spam, no swearing, no piracy) but everybody gets on well enough thanks to our great moderation team.
Articles
The dakka wargaming articles are run on a wiki (like wikipedia). We have a huge range of wargaming articles covering everything from tactica to modeling and painting and even some great funny stuff. If you are bored and want to have the equivalent of dozens of magazines to read then head over to the main articles page and start clicking around. Because it is a wiki, anybody can hop in and click the 'edit' tab at the top of the page, so if you have anything to add or just see some typos or bad grammar then you can help make it better for everyone.
Army Profiles
Dakka's army profiles are a throwback to the very earliest version of dakka from the late 1990s, where various armies were highlighted in detail. Our army profiles section now contains many armies from different game systems with in depth photographs, army lists and explanations of their signifigance from their owners.
DCMs
Help keep Dakkadakka.com running by becoming a DCM (Dakka Contributing Member) and enjoy a ton of perks for doing a good deed! For a small donation of only $25 a year you gain the following benefits:
Surf with ease! Get an ad-free site.
Be a celebrity! Get a 'DCM' marker in the forum listings and under your username.
Name yourself! Create your own custom title in the forums.
Expand your conversation! Post and chat in a private DCM forum.
Dakka Blog
Posted: 2017-09-20 02:59:07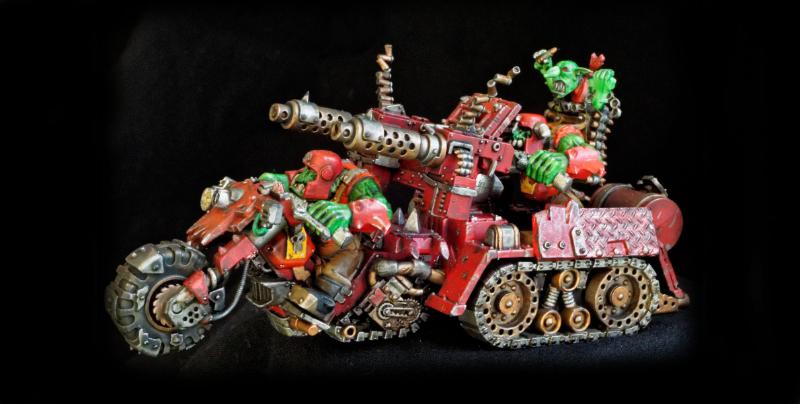 By Big Mek Largutz


Posted: 2017-09-20 01:59:07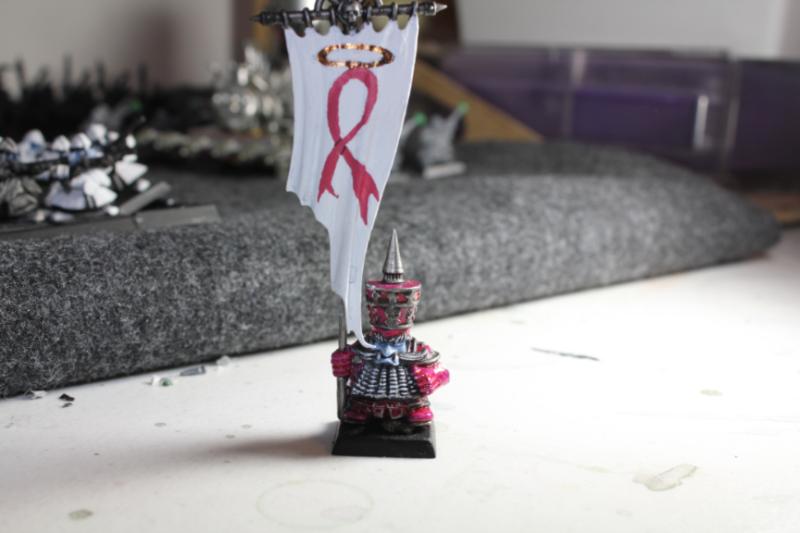 Taken with a Canon EOS REBEL T2i
By Glimpse The Void


Posted: 2017-09-20 00:59:07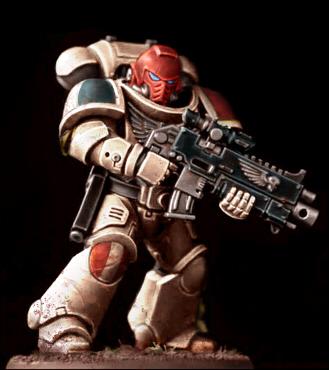 Unknown creator


Posted: 2017-09-19 23:59:07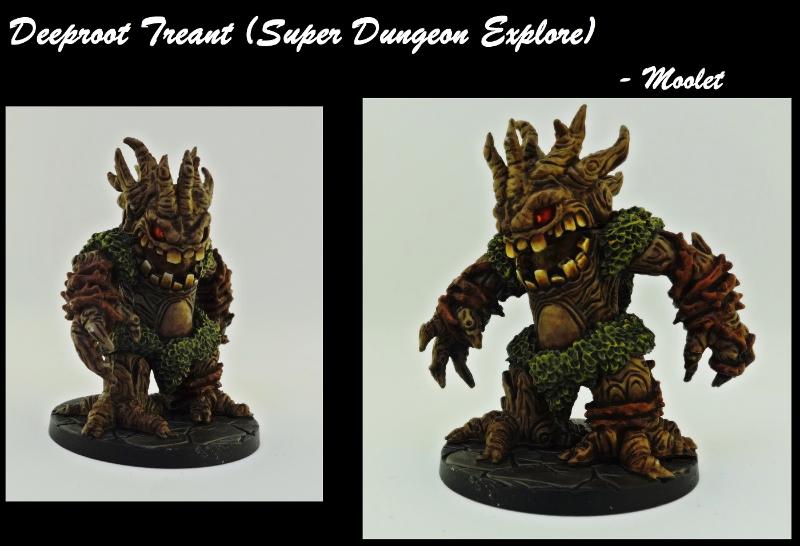 By Moolet


Posted: 2017-09-19 22:59:07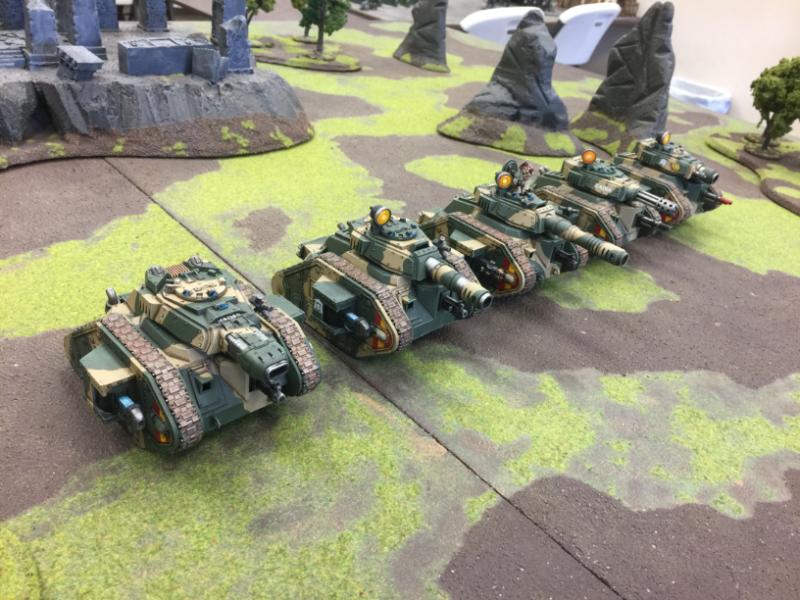 Unknown creator


Posted: 2017-09-19 21:59:07

Forum post by MagicJuggler, 74 responses at time of this post.

This is something that has bothered me for awhile, but one of the main things that bothered me about 6th was the addition of rule-lite Supplement "codexes," but the thing that bothered me more was the addition (or separation) of a bunch of smaller "factions." 7th edition added Harlequins, Admech (split into two armies because of 2 model releases), Deathwatch, Khorne Daemonkin, Custodes, Sisters of Silence and Genestealer Cults, while completely separating the Inquisiton and Assassins from the Grey Knight codex. 6th made Stormtroopers a "standalone army", and now 8th is separating Death Guard and Thousand Sons into their own codexes.

The debatable issue is: How many armies are too many, and should armies be capable of working as "standalone" armies? Harlequins in 7th were impossible to field in a CAD due to not actually having any HQ choices, while the Admech were "War Convocation: Final Destination." Deathwatch were competitively dead on arrival while Genestealer Cults at least had a few neat tricks and were rounded out that you could field them without allies. Of course, all-Custodes and all-Sisters of Silence aren't viable.

Call it :salt: if you will but the whole idea of separate Marine codexes needs to disappear. For all the talk about 7e or previous editions being bloated, I'm eagerly awaiting Codex: Marbo has a Case of The Mondays.


Posted: 2017-09-19 20:59:07

Unknown creator


Posted: 2017-09-19 19:59:07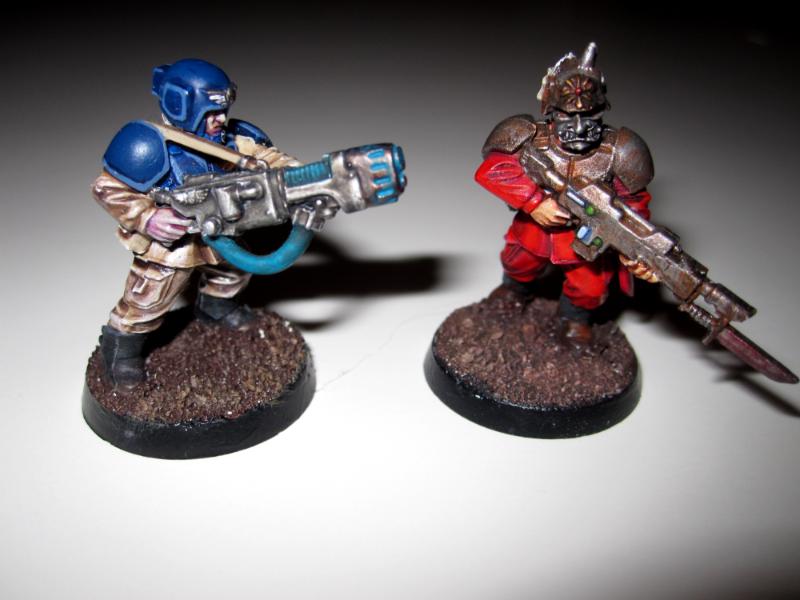 Taken with a Canon PowerShot SD780 IS
By privateherbert24


Posted: 2017-09-19 18:59:07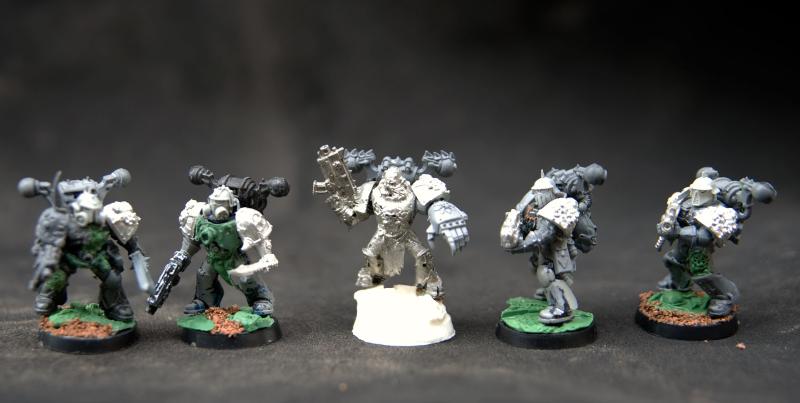 By Lord Shag


Posted: 2017-09-19 17:59:07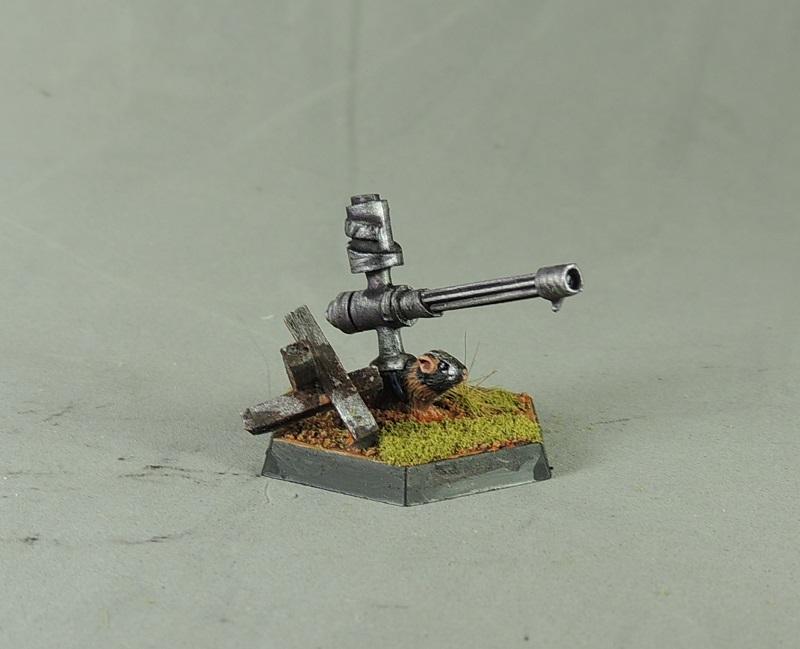 By Guildenstern


Posted: 2017-09-19 16:59:07

Forum post by Yougottapaythetrolltoll, 59 responses at time of this post.

Say if your an Ork, Heretic, Tau, Eldar, or anybody that isn't for the Emperor or Imperium. What would be the scariest Space Marine chapter that you could possibly face? (Note: Refering to loyalist chapters, and not including the Grey Knights or Hombrews like the Angry Marines) I personally think that the Flesh Tearers would be frickin terrifying to fight (they managed to Scare frickin Orks!)


Posted: 2017-09-19 15:59:07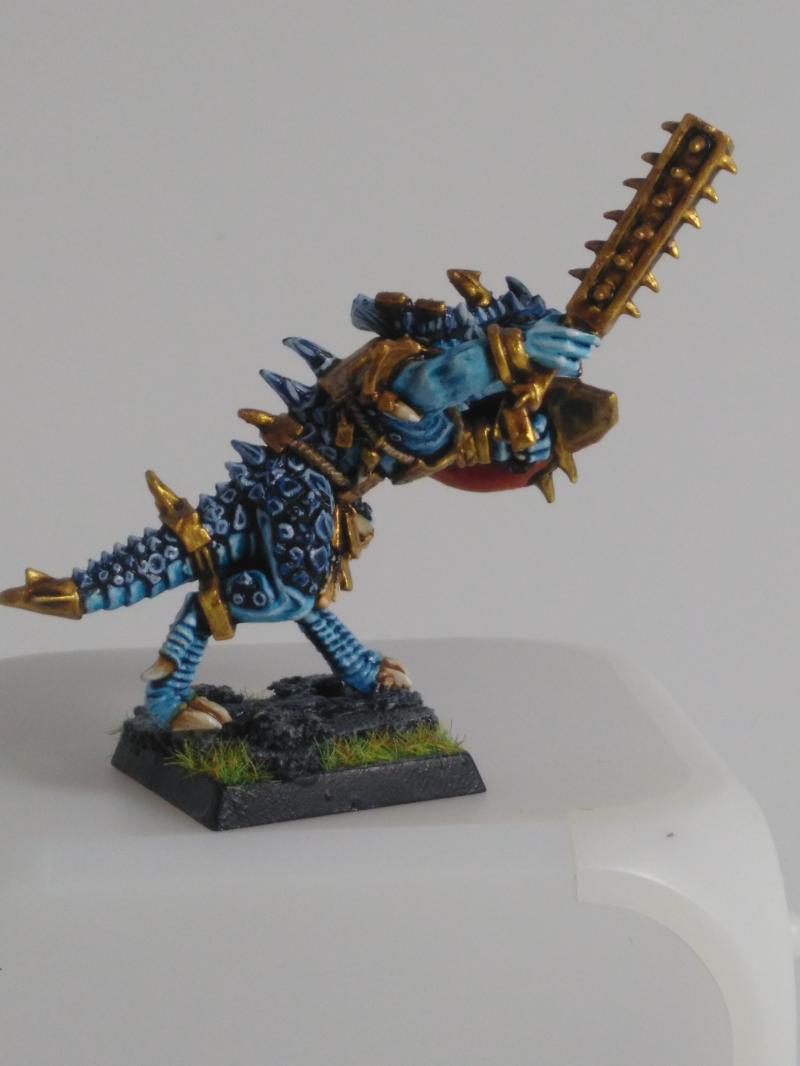 By Gorsack


Posted: 2017-09-19 14:59:07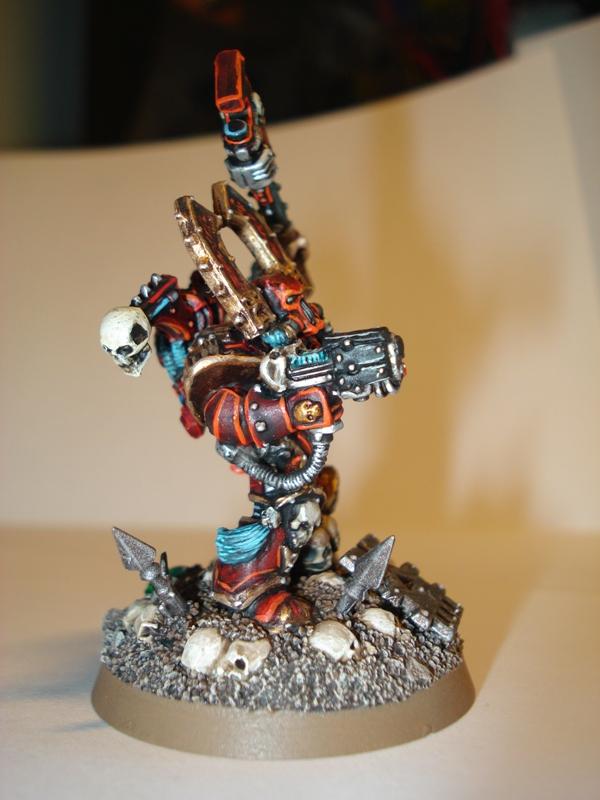 Taken with a SONY DSC-W70
Unknown creator


Posted: 2017-09-19 13:59:07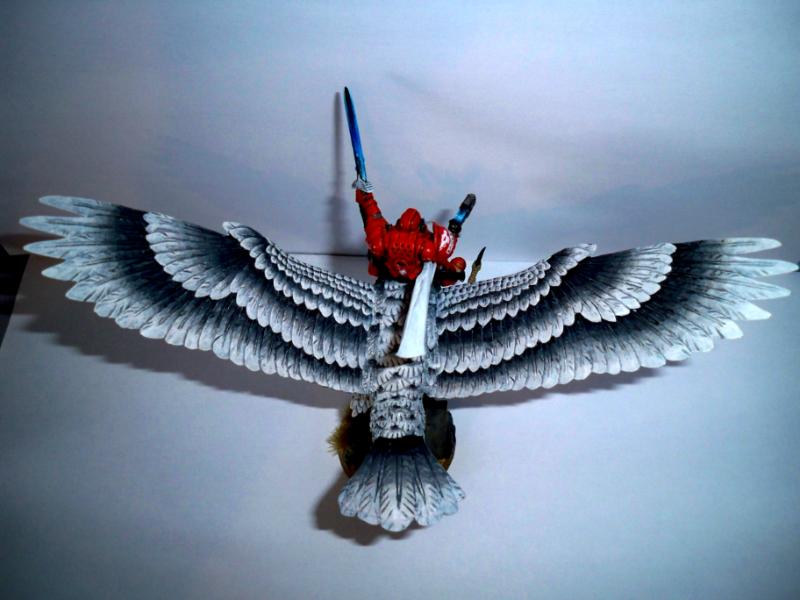 Taken with an EASTMAN KODAK COMPANY KODAK EASYSHARE M1033 DIGITAL CAMERA
By DoomMouse


Posted: 2017-09-19 12:59:07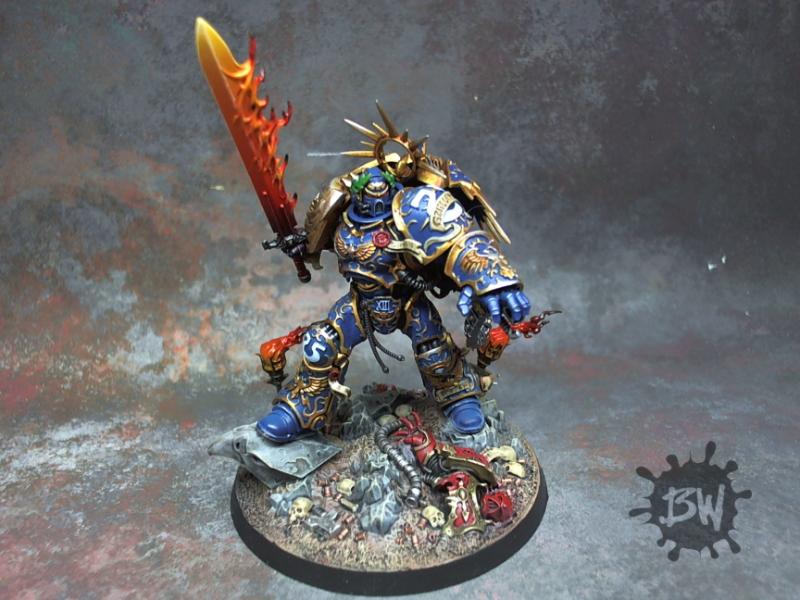 By KeX


Posted: 2017-09-19 10:59:07

Forum post by AuraWarrior, 37 responses at time of this post.

Hi all,
Today I began a new project; a third "wing" of my on-going Chaos army. It's technically an army for Warhammer Fantasy, I suppose, but I've never really played any games with it and it's sort of become more of a sprawling art project at this point than anything else. Anyway, the Slaanesh parts of it will hopefully be uploaded here at some point in the future, but for now I'm working on an Khorne expansion. The theme will be undead-based, with the idea that the Lord is the only living person in the force and Khorne reanimates those she kills to further serve her (and his own) means.
http://i.imgur.com/RL8lyMdl.jpg

The package that arrived for me this morning, with enough parts to build the basis of the force.
http://i.imgur.com/hyrZGufl.jpg

"The bones are willing but the flesh is weak." - Pestilents
These guys are undead Marauders, whose bones are not properly worthy to serve Khorne. They are near mindless, and act as cannon fodder for the rest of the army.
http://i.imgur.com/WEkfOgGl.jpg

"May our deaths serve our Lady better than we served Khorne in life." - Scions
These are the undead warriors; all flesh has been stripped from them, leaving only bones and their armor. They retain some portion of their former memory, imbued by Khorne, but their rage and hatred are amplified tenfold.
http://i.imgur.com/SBkhC03l.jpg

"Death walks beneath our hooves." - Mounted Scions
Undead knights, same deal as the regular Scions.

All of the models still need cleaning, basing and sorting with Liquid Green Stuff, and there's still 3 Ogre Pestilents to convert and of course the Lady of the Army on her undead Dragon. Modelling and painting updates will follow as I progress!


Posted: 2017-09-19 09:59:07

Posted: 2017-09-19 09:59:07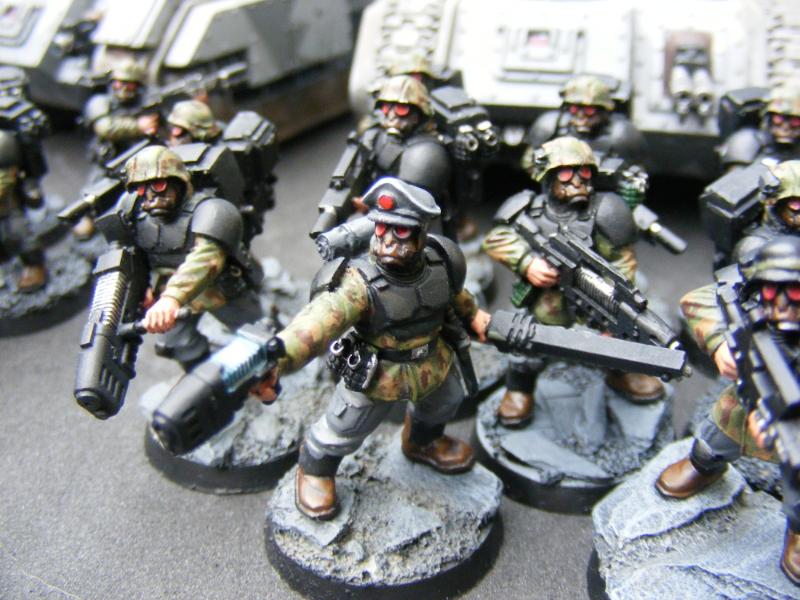 Taken with a FUJIFILM FinePix S5700 S700
By OneManNoodles


Posted: 2017-09-19 08:59:07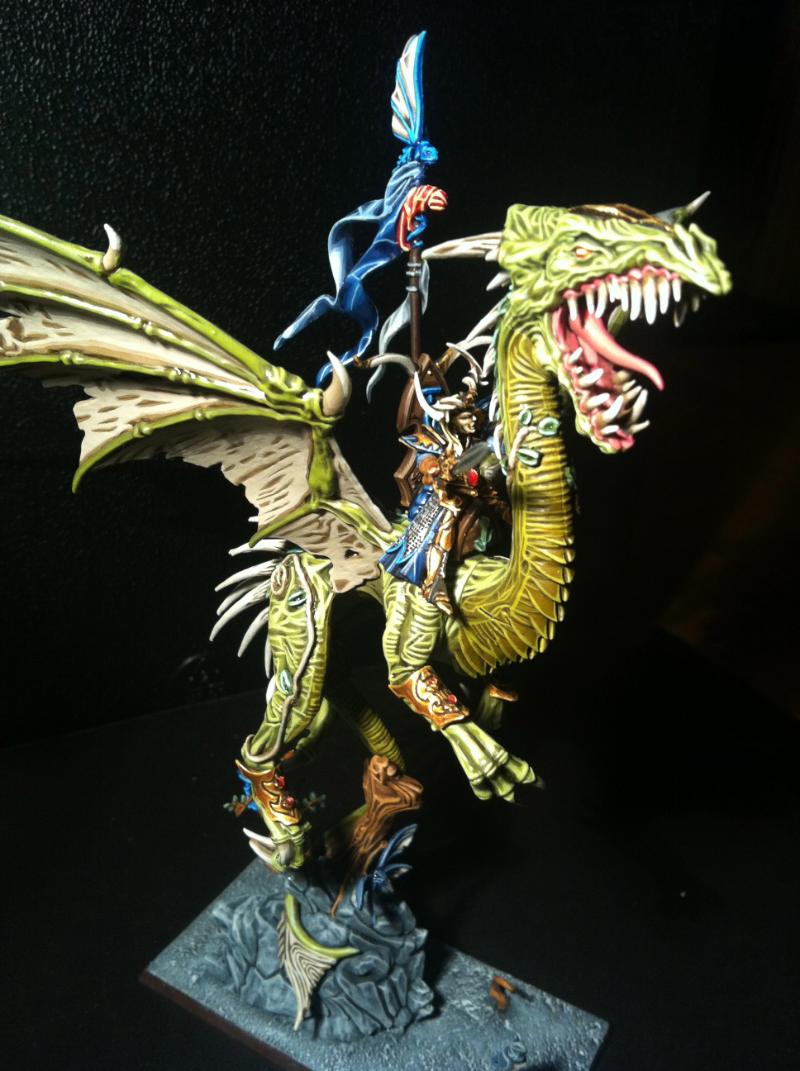 Taken with an Apple iPhone 4
By jesseO_o


Next Page (older)