What is Dakka?
DakkaDakka is a large, independent wargaming community that features discussion, tutorials and images for many games. If you are new to the world of wargaming then learn about it in our introductory article: What is Wargaming?















More About Dakka
DakkaDakka - Warhammer, 40k, Warmachine and Flames of War Community.
DakkaDakka is a large, independent wargaming community that features discussion, tutorials and images for many games.
Warhammer 40,000
Our warhammer 40k forums are among our most popular. They have been operating the longest and contain discussion about every facet of warhammer 40k from tactics and army lists to background and upcoming releases.
Warhammer Fantasy
The Warhammer Fantasy Battle Forums are consistently increasing in popularity and are almost on a par with our 40k forums covering the same large range of content with advice from some of the best tacticians the world has to offer.
Warmachine and Hordes
Dakka now has one of the largest Warmachine and Hordes forums on the web, and has a huge range of Warmachine Pictures in our gallery.
Flames of War
Flames of War and other historical games are growing in popularity here on dakka and we invite anyone to join in and discuss them in detail. As flames of war grows more popular, Dakka's coverage will only increase. Be sure to check out the Flames of War gallery to see some inspiring stuff.
Dakka Features
Dakka is a big site with a lot to explore. Here we highlight some of our more interesting features:
Wargaming Gallery
The dakka gallery is one of the largest wargaming galleries in the world and has a huge range of tagged miniatures from many game systems. From flames of war to babylon 5, and of course 40k. You can vote on images (like using hot-or-not), and use our advanced gallery search engine to find exactly what you are looking for, be it space marines, orks, cryx or Dark Elves!
Forums
The dakka forums are growing faster and faster and are the bread and butter of the website. They still maintain quality and a fair level of freedom compared to many other forums. Our most popular forum is News and Rumours, but Dakka Discussions and 40k army lists are very popular too. There are some important rules to consider (no spam, no swearing, no piracy) but everybody gets on well enough thanks to our great moderation team.
Articles
The dakka wargaming articles are run on a wiki (like wikipedia). We have a huge range of wargaming articles covering everything from tactica to modeling and painting and even some great funny stuff. If you are bored and want to have the equivalent of dozens of magazines to read then head over to the main articles page and start clicking around. Because it is a wiki, anybody can hop in and click the 'edit' tab at the top of the page, so if you have anything to add or just see some typos or bad grammar then you can help make it better for everyone.
Army Profiles
Dakka's army profiles are a throwback to the very earliest version of dakka from the late 1990s, where various armies were highlighted in detail. Our army profiles section now contains many armies from different game systems with in depth photographs, army lists and explanations of their signifigance from their owners.
DCMs
Help keep Dakkadakka.com running by becoming a DCM (Dakka Contributing Member) and enjoy a ton of perks for doing a good deed! For a small donation of only $25 a year you gain the following benefits:
Surf with ease! Get an ad-free site.
Be a celebrity! Get a 'DCM' marker in the forum listings and under your username.
Name yourself! Create your own custom title in the forums.
Expand your conversation! Post and chat in a private DCM forum.
Dakka Blog
Posted: 2018-05-20 00:00:00



Starfall is a free ruleset for sci-fi, squad-level skirmishes on the tabletop battlefield. Five reasons to play it right now:

1. Starfall is free.
100% free rules. 100% free supplements. Starfall has no sales tag whatsoever. Everything Starfall has to offer can be downloaded for completely free at StarfallTT.com.

2. Starfall is franchise and miniatures agnostic.
Starfall contains rules for 20 unique warband factions, with nearly 200 different unit choices, covering nearly every sci-fi motif imaginable. All miniatures and storylines welcome.

3. Starfall is easy to learn but impossible to master.
The core rules fit on 10 pages. The game mechanics are clear, sleek and intuitive. Gameplay is strategically satisfying and highly competitive while also maintaining an extraordinarily high level of intrigue and enjoyment.

4. Starfall is supported with organized play.
Starfall can be played in three ways: open play, tournament play, and campaign play. The Starfall Scenarios pack includes rules and scenarios for 2 to 6 players. Four seasons of play every year are supported with prize packs from independent model artists and companies.

5. Starfall is already growing and led by a fantastic community.
Along with its own forum at StarfallTT.com, Starfall is also on Facebook and on Youtube.

Free game? Any minis? Solid rules? Great scenarios? Tournament and campaign play? Community support? No crowdfunding? No beta? No waiting? Is Starfall too good to be true? No. But are you willing to see for yourself?




Posted: 2018-03-27 00:00:00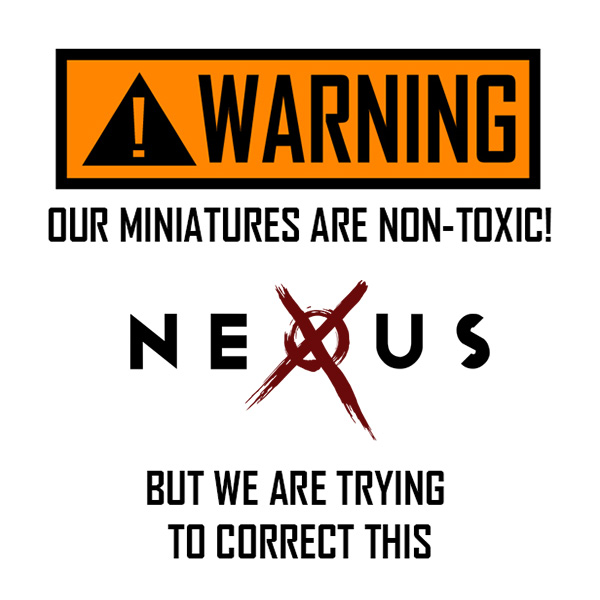 The very nature of space is cold and unforgiving, so too is the world of NEXUS. Flesh is merely biomatter loosely attached to a lifeform's frail bones and meant to be shredded and reformed like Papier-mâché. NEXUS is chaotic. It is anti-love. Its inhabitants are narcissistic war mongers that live for glory, fame and fortune. This applies to all the major players of NEXUS; the gnoems, lanistas and helots alike. NEXUS is a reality void of even the concept of heroes. Embracing only the hedonistic duality of pleasure and pain. This duality plays out simultaneously in an orgy of everything depraved and unholy. Welcome to NEXUS!

Also, tasteless jokes. There will be lots of tasteless jokes.




Posted: 2018-05-24 12:59:07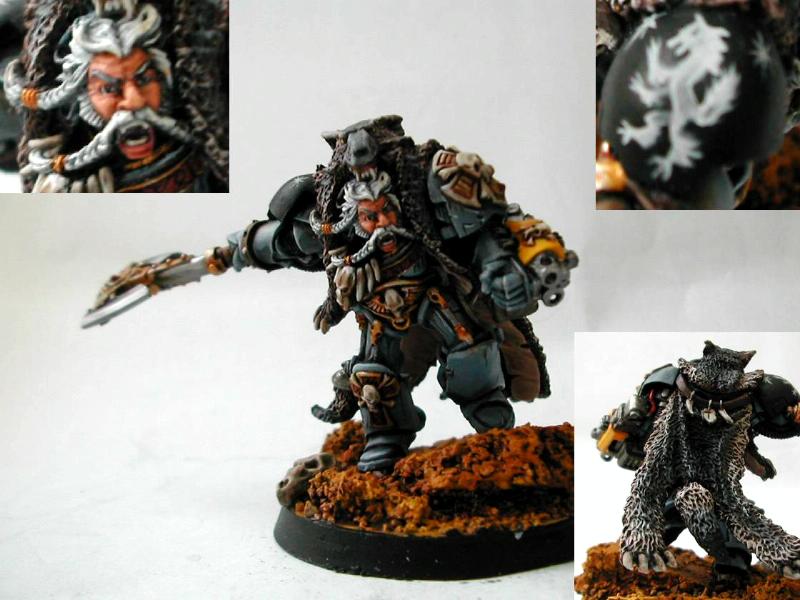 Taken with a NIKON E775
By RAFF


Posted: 2018-05-24 11:59:07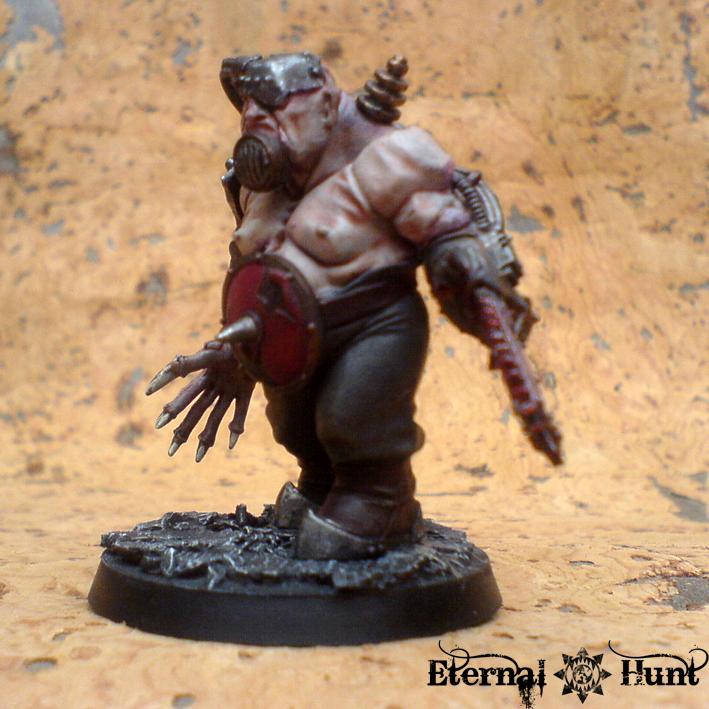 By KrautScientist


Posted: 2018-05-24 10:59:07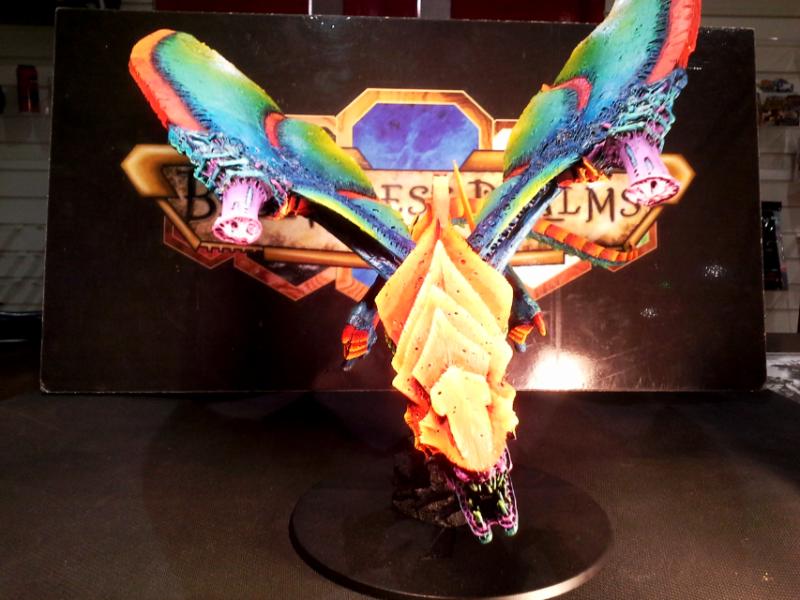 Unknown creator


Posted: 2018-05-24 09:59:07

Posted: 2018-05-23 11:59:07

Forum post by SeanDrake, 36 responses at time of this post.

So just been reading up on the 2 recent UK tournements where the 1st was won by a slow playing douche who scored low and killed a handfull of models in all his games.to "win".

The 2nd was the LGT which from all reports including a couple of local players who went was an absolute shit show, the highlight being the abysmal terrain despite GW sending a truck load that was not used. My lfgs sponsored the event and provided some of the prize support and was not happy his name has been associated with it so I can only imagine how GW feel.

So we have 2 events with heavy support from GW one showed up the inherent weaknesses of the 40k rules and the type of waac player attracted by them, the other was a heavily advertised and streamed event that was a fiasco and again did not show the game in a good light.

I cannot imagine either event was the type of advertisement they were hoping for. I see 3 choices for them 1. They carry on regardless and hope every thing works out. 2. They say feth this and go back to ignoring the tournements scene other than at warhammer world. 3. They say feth this and start an official series of tournements and take back control of there own game and make everything as professional as possible.




Posted: 2018-05-23 10:59:07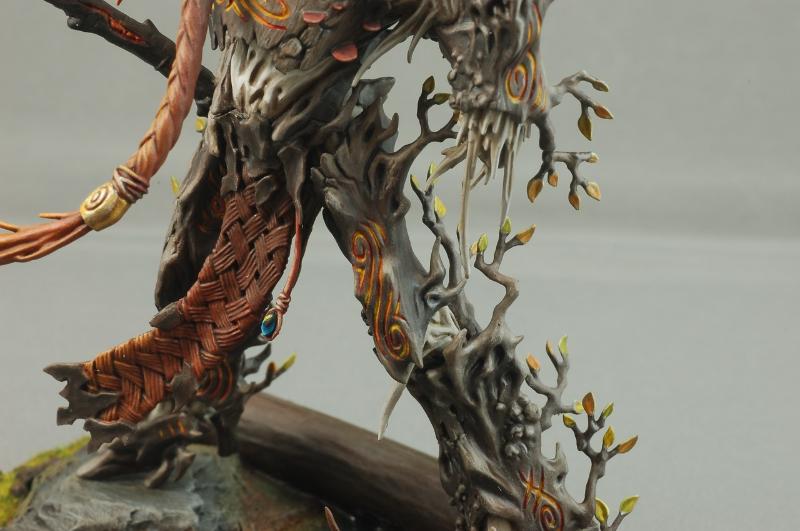 By feltmonkey


Posted: 2018-05-23 09:59:07

Posted: 2018-05-23 05:59:07

Forum post by fraser1191, 36 responses at time of this post.

Hey guys so I'm looking to get a case for a friend. I myself have citidel cases a crusade and skirmish case for what it's worth. I like it and am pretty familiar with it. Also he plays Tau so he has big suits and such to transport too.

But I figured I'd come here to find out what other people have and if they'd recommend it over the GW brand of cases. And thanks in advance because he's currently using a carboad box lol


Posted: 2018-05-23 03:59:07


By Polarcupz


Posted: 2018-05-23 02:59:07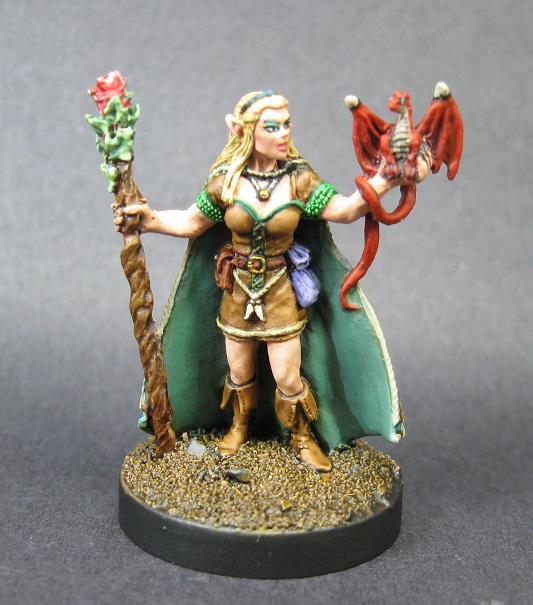 By Carrero Arts


Posted: 2018-05-23 01:59:07

Forum post by vaklor4, 36 responses at time of this post.

I ask only out of curiousity, but is playing something like MSUs of cheap troops to block against melee armies considered a cheese tactic? I don't mean high meta, I just mean unfair, or against fun. Usually as a World Eaters player I will play cultists and rush them up as distractions and protection for my slower characters like Dark Apostles. But in my last game I played the exact same cultists, but this time I used them as a meat shield for my T-sons. Suddenly they want to pin me to a cross for bringing MSUs of cheap troops. I know I do my rants here and there, but I CANNOT be the only person who brings bubblewrap to casual games, especially when I know im a gunline against an assault.


Posted: 2018-05-23 00:59:07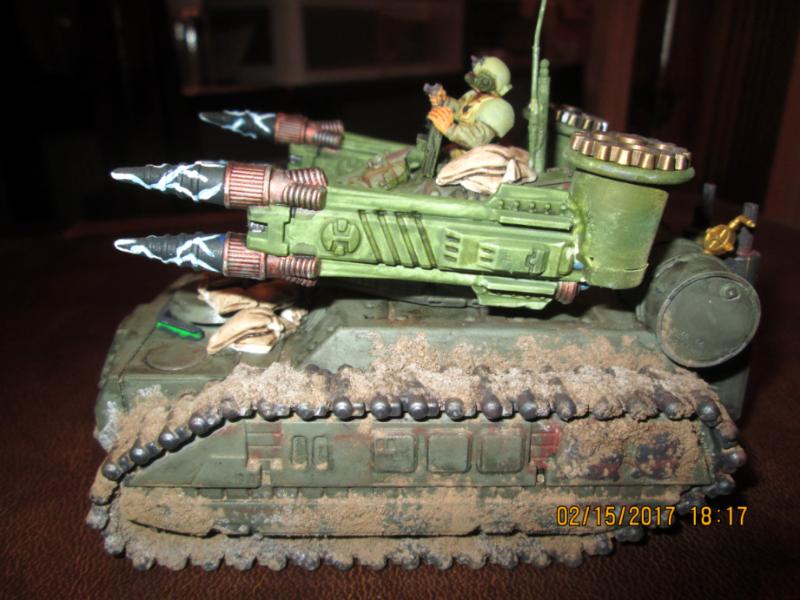 Unknown creator


Posted: 2018-05-22 23:59:07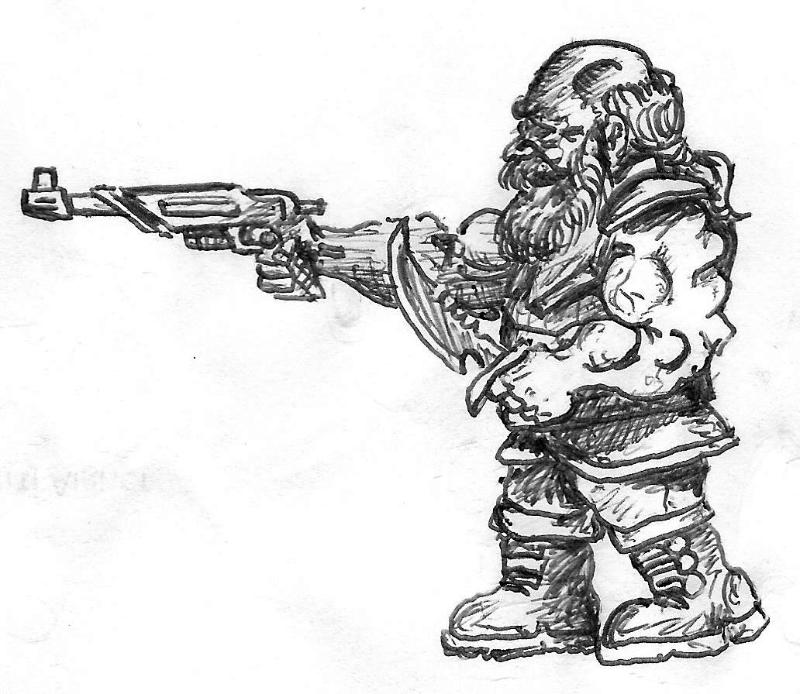 By Paule


Posted: 2018-05-22 22:59:07

Forum post by LostRabbit, 36 responses at time of this post.

Hi!

I'm coming back to the game from earlier editions, and I have some left over Black Templar from then (Champion, Grimaldus, Helbrecht, a ton of Chaplains, couple Vindicators, classic dreadnoughts and a LRC). Seems like Marines are in a pretty mopey place, and Black Templar have been phased out a bit? Are any of the BT characters any good? I haven't seen the new book yet, so I have no idea. Seems like most SM lists are shooty lists?


Posted: 2018-05-22 21:59:07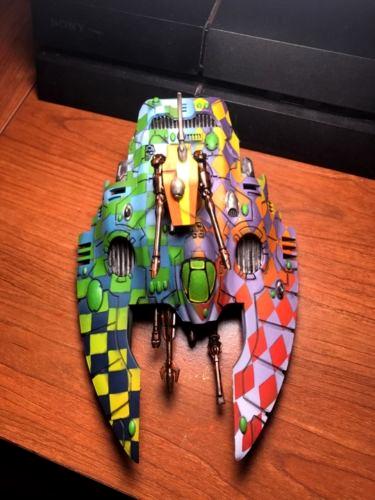 Unknown creator


Posted: 2018-05-22 20:59:07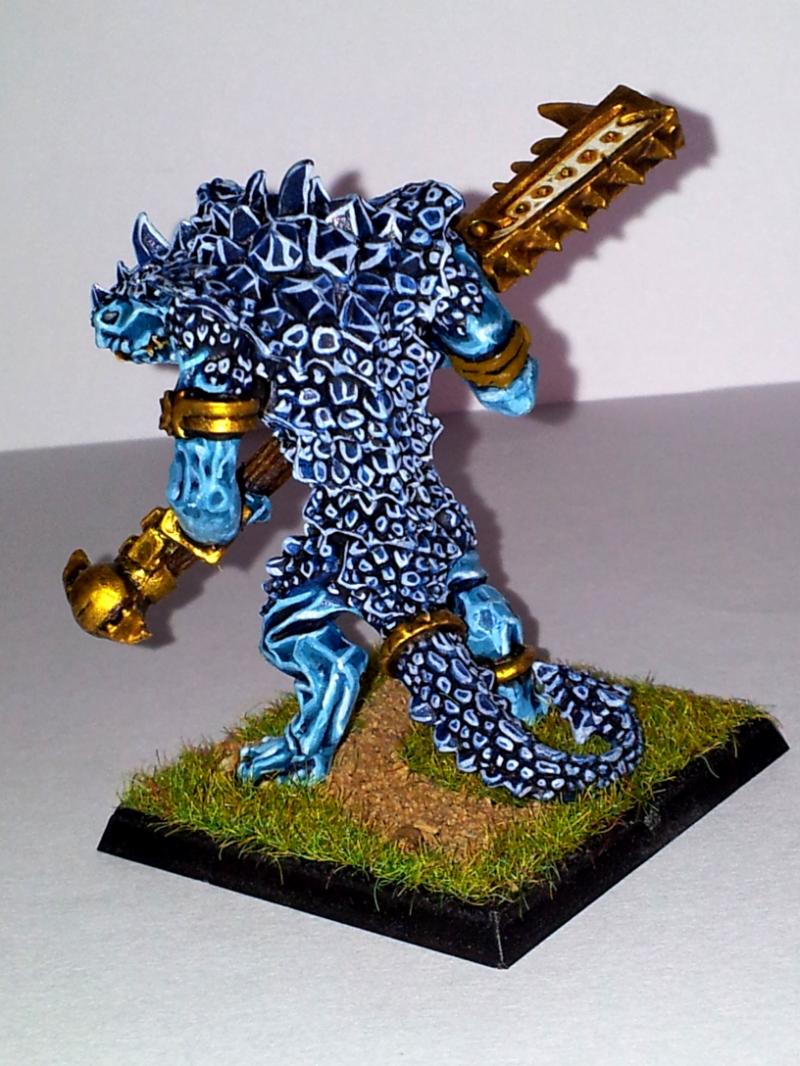 By Gorsack


Posted: 2018-05-22 19:59:07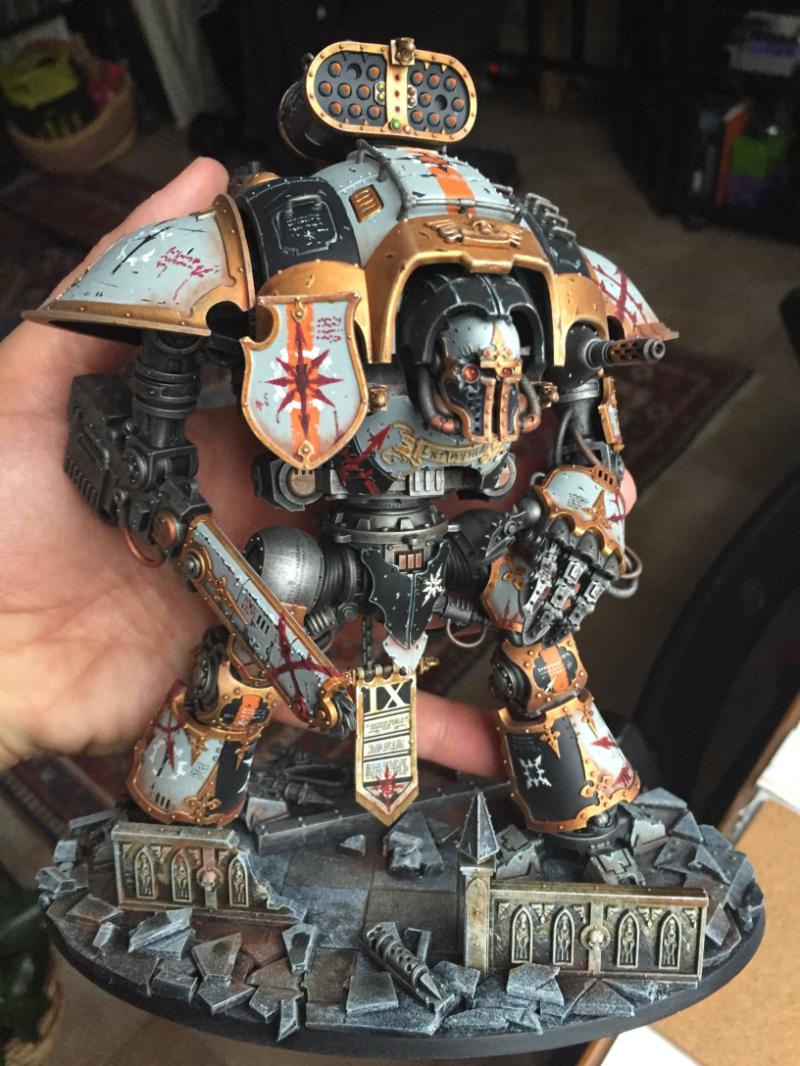 By Riocordo


Posted: 2018-05-22 18:59:07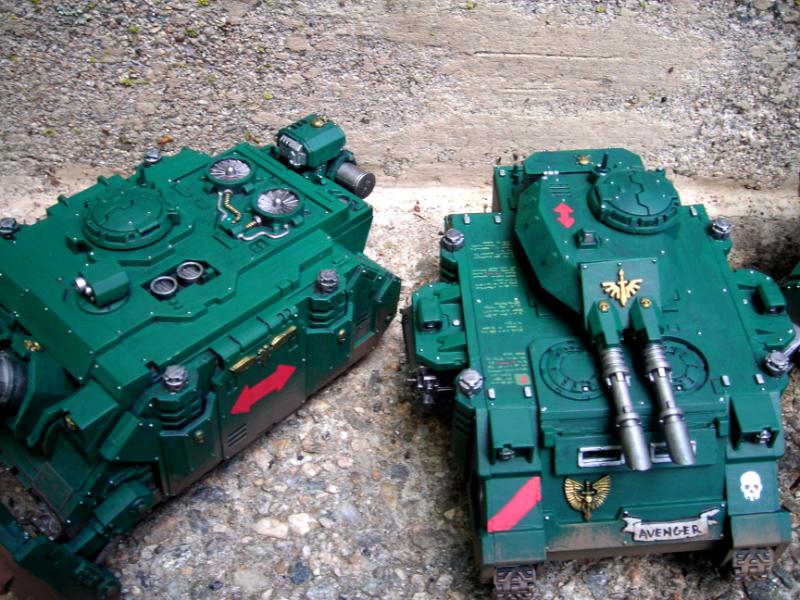 Taken with a NIKON COOLPIX L3
By garglechum


Next Page (older)