What is Dakka?
DakkaDakka is a large, independent wargaming community that features discussion, tutorials and images for many games. If you are new to the world of wargaming then learn about it in our introductory article: What is Wargaming?















More About Dakka
DakkaDakka - Warhammer, 40k, Warmachine and Flames of War Community.
DakkaDakka is a large, independent wargaming community that features discussion, tutorials and images for many games.
Warhammer 40,000
Our warhammer 40k forums are among our most popular. They have been operating the longest and contain discussion about every facet of warhammer 40k from tactics and army lists to background and upcoming releases.
Warhammer Fantasy
The Warhammer Fantasy Battle Forums are consistently increasing in popularity and are almost on a par with our 40k forums covering the same large range of content with advice from some of the best tacticians the world has to offer.
Warmachine and Hordes
Dakka now has one of the largest Warmachine and Hordes forums on the web, and has a huge range of Warmachine Pictures in our gallery.
Flames of War
Flames of War and other historical games are growing in popularity here on dakka and we invite anyone to join in and discuss them in detail. As flames of war grows more popular, Dakka's coverage will only increase. Be sure to check out the Flames of War gallery to see some inspiring stuff.
Dakka Features
Dakka is a big site with a lot to explore. Here we highlight some of our more interesting features:
Wargaming Gallery
The dakka gallery is one of the largest wargaming galleries in the world and has a huge range of tagged miniatures from many game systems. From flames of war to babylon 5, and of course 40k. You can vote on images (like using hot-or-not), and use our advanced gallery search engine to find exactly what you are looking for, be it space marines, orks, cryx or Dark Elves!
Forums
The dakka forums are growing faster and faster and are the bread and butter of the website. They still maintain quality and a fair level of freedom compared to many other forums. Our most popular forum is News and Rumours, but Dakka Discussions and 40k army lists are very popular too. There are some important rules to consider (no spam, no swearing, no piracy) but everybody gets on well enough thanks to our great moderation team.
Articles
The dakka wargaming articles are run on a wiki (like wikipedia). We have a huge range of wargaming articles covering everything from tactica to modeling and painting and even some great funny stuff. If you are bored and want to have the equivalent of dozens of magazines to read then head over to the main articles page and start clicking around. Because it is a wiki, anybody can hop in and click the 'edit' tab at the top of the page, so if you have anything to add or just see some typos or bad grammar then you can help make it better for everyone.
Army Profiles
Dakka's army profiles are a throwback to the very earliest version of dakka from the late 1990s, where various armies were highlighted in detail. Our army profiles section now contains many armies from different game systems with in depth photographs, army lists and explanations of their signifigance from their owners.
DCMs
Help keep Dakkadakka.com running by becoming a DCM (Dakka Contributing Member) and enjoy a ton of perks for doing a good deed! For a small donation of only $25 a year you gain the following benefits:
Surf with ease! Get an ad-free site.
Be a celebrity! Get a 'DCM' marker in the forum listings and under your username.
Name yourself! Create your own custom title in the forums.
Expand your conversation! Post and chat in a private DCM forum.
Dakka Blog
Posted: 2018-07-22 09:59:07

Posted: 2018-03-27 00:00:00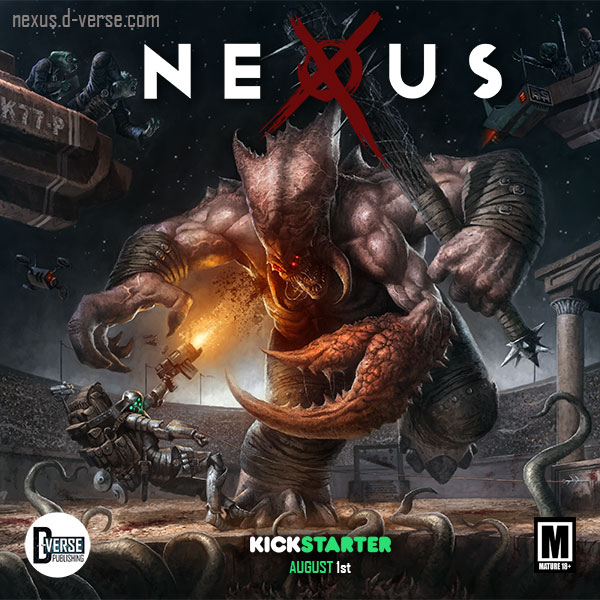 • Bloodthirsty Combat - Engage in 1v1 bouts that pit fighters in an all-or-nothing battle where only one will emerge victorious...and alive. But don't worry, NEXUS is not all about winning and losing in the barge arena. As a Lanista, even a loss from one of your fighters can build fame which will help you on the next bout.


• Choose Your Champion - Known as Helots, arena fighters can come from all known (and unknown) species. They can be outfitted with sleek weapons, have ravenous maws and unending appetites, win by sheer cunning--no method of winning matters so long as your Helot is the last one standing. There are no classes in NEXUS. There are motivations. This means anything you can dream up can have its day in the barge fights!


• Adapt, Evolve, and Conquer - Switch up your strategy on the fly, taking advantage of turning points, triggered events, precision strikes, and other tactics that can turn a losing bout into a rousing victory.




Posted: 2018-07-22 07:38:13

By Ezra Tyrius


Posted: 2018-07-22 06:38:13

Taken with an HTC One XL
By goldexpert


Posted: 2018-07-22 05:38:13

Forum post by John Prins, 36 responses at time of this post.

So I decided to rebuild my Death Guard army, and Dark Imperium comes with all those blasted Primaris Marines. What's a guy to do? Sell them? Heck no! Start another project, of course!

Way back when I did some very, very orange space marines. They were orange, let me tell you. All over orange, prison jumpsuit orange, box of clementines orange. People used to call them pumpkin marines.

I didn't have a chapter for them, but there are actually a few canonical orange marines. The Knights of Gryphonne are one of them, so why not resurrect my orange marines? But instead of just plain old orange, we'll go with metallic orange, which by definition is cooler than just orange. Harder to source as well, apparently, as most companies just make plenty of coppery and brassy colors, but not orange metallics (though Vajello has an awesome one , but it's more or a candy automotive color). Reaper makes a color called Coppery Orange, though.
https://vignette.wikia.nocookie.net/warhammer40k/images/6/62/Knights_Of_Gryphonne_Colour_Scheme.jpg/revision/latest/scale-to-width-down/250?cb=20161118021726

I also figured the black of the Knights of Gryphonne would look good as a metallic as well, so one large order to Reaper for paints later and I had a bunch of gunmetal colors and shades of orange, including the necessary Coppery Orange. One small order to Shapeways got me some of Pop Goes the Monkey's Griffon shoulder emblems (along with squad emblems), because painting griffons on shoulder pads is easier when they're basically embossed. By the way, those things are fantastic, huge props to Pop Goes the Monkey. They go on with plastic glue just fine!

Some trial and error fiddling with disposable old plastics followed before I busted out the giveaway Primaris Marine it got in a GW store when Dark Imperium first came out. I decided to paint him in pieces (not enough pieces, actually...

Post continues at https://www.dakkadakka.com/dakkaforum/posts/list/745329.page


Posted: 2018-07-22 04:38:13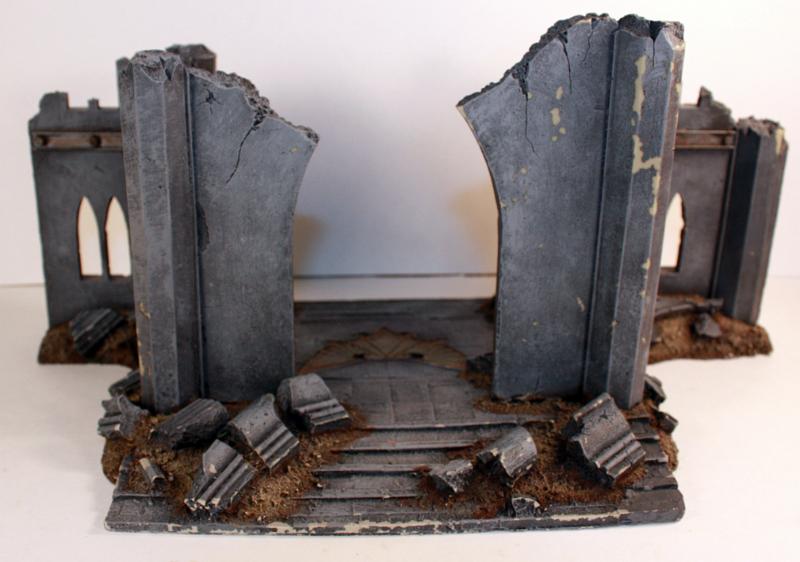 By MagickalMemories


Posted: 2018-07-22 03:38:13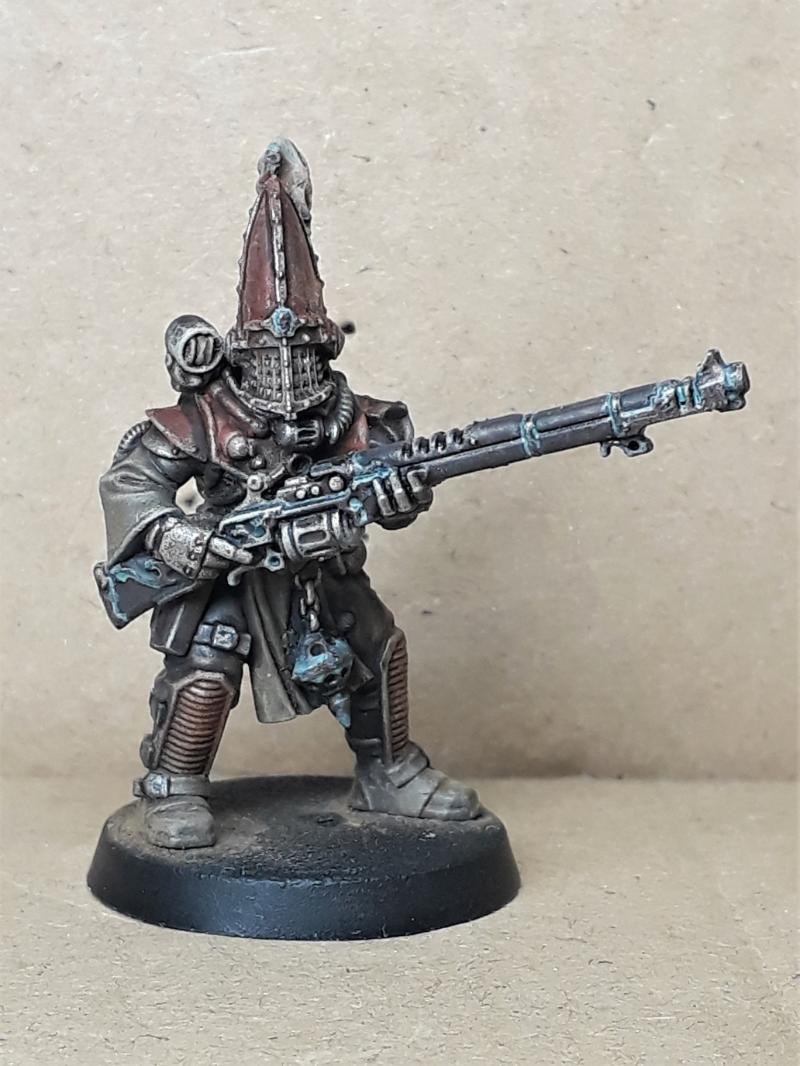 By bourgeoisee


Posted: 2018-07-22 01:38:13

Forum post by nerdfest09.

It;s here and it's back again :D the Nerdcademy award for 2018. This is a fun and feisty little competition to just have a bit of fun and laughter, perhaps unleash some of that pent up creativity we all have :) the theme for this years comp is 'More than meets the eye' one model taken from any Warhammer 40K faction and painted visually to represent another faction :nod: sounds easy right? well, technically it is, but it's about thinking outside the box and creating something that's obviously from both without leaning too heavily on conversions or bits from the chosen army.

So, for example, a Necron painted as a Tau or a Space marine painted as a Tyranid etc. you may use conversions to convey the theme of the competition and also the basing will be a great chance to add some more of the story as the model will be judged as a whole and how well the model and base work together.

to register your entry please send me a PM and a pic of the model and or parts being used. :thumbsup:

Now for the PRIZES!

1st Prize is the coveted Nerdcademy award which shall have a plaque made for the winner attached.


2nd Prize is a Mortalis style card set of walls and doors :) these are on thick paper and you get a whole stack!! about 2cm worth which you only need cut and glue!


3rd Prize is the much maligned and often fought over 'Nerd's Nudes' yes people that's right, i'm back in the buff again for another year giving you the chance to win this black and white masterpiece.


So please put on your thinking caps and get painting! the comp will finish Friday 10th August Australian time mates! then we'll get judging and see who comes out on top! :thumbsup:


Read this individual post in context at https://www.dakkadakka.com/dakkaforum/posts/preList/760377/10063022.page


Posted: 2018-07-21 09:59:07

Posted: 2018-07-21 06:59:07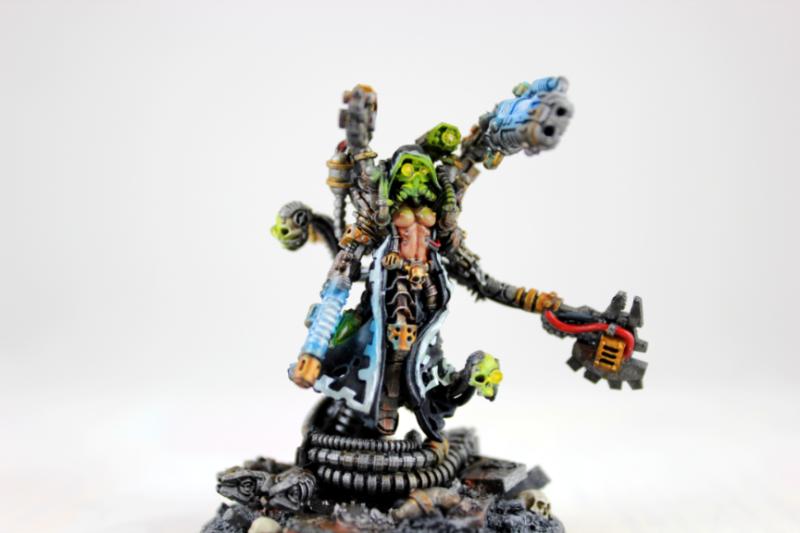 By Memone


Posted: 2018-07-21 05:59:07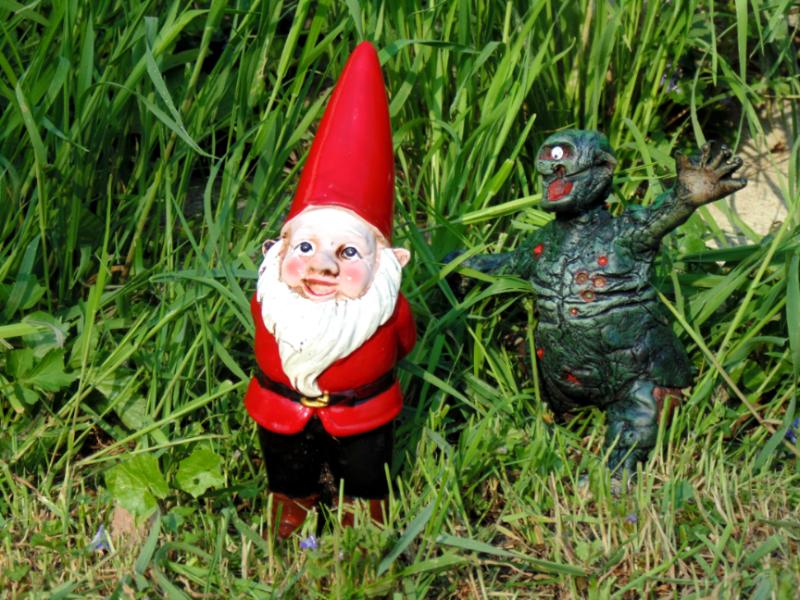 By Paule


Posted: 2018-07-21 04:59:07

Forum post by McMagnus Mindbullets, 36 responses at time of this post.

Kill team looks like a lot of fun, and not something that GW will immediately stop supporting. It's the perfect opportunity to have a go with a different force that you don't want an army of.

So what factions are you starting/using? I'm going to get a harlequin troupe, I love the aesthetic of the aeldari just never had the chance to start an army.


Posted: 2018-07-21 03:59:07

Forum post by Arakasi, 36 responses at time of this post.

Imperial Knights: The Avengers Initiative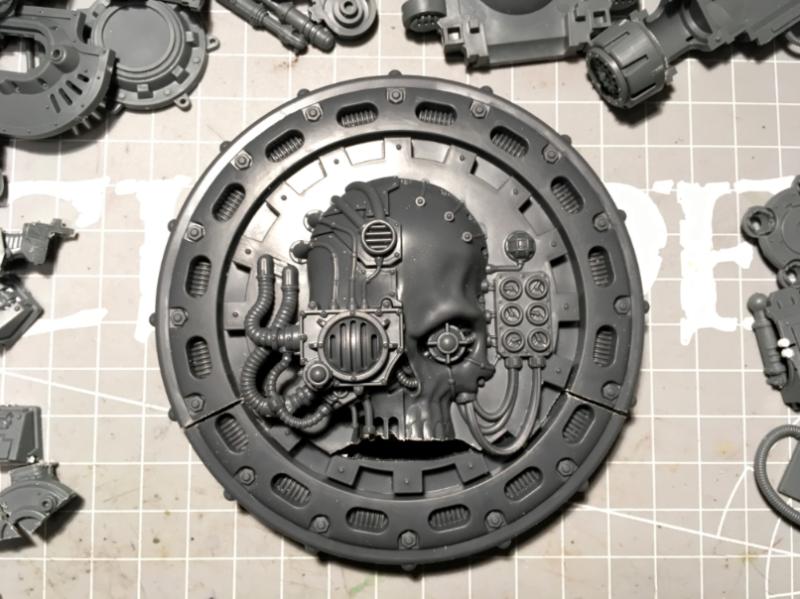 "There was an idea; Stark knows this. Called the Avengers Initiative. The idea was to bring together a group of remarkable people, see if they become something more. See if they can work together when we needed them to. To fight the battles that we never could."
?Nick FuryYup, I need to 40K that up a bit :*)

Personal Background
I've pretty much been MIA since July 2013. Played some 6th, less 7th (if any). I was invited to join a team in the WATC (Western Australian Team Challenge) 40k in April 2018. For anyone who remembers my Orks (Da Dark Angelz), there should be no surprise that there was no way I would have 1500pts built and painted in time. So I borrowed a Deathwatch (Index, pre Codex) army in need of a "little" work. I converted a paint stripped Landraider Redeemer to a Crusader, magnetising the sponsons. Painted it, a Watch Master and 10 Deathwatch marines to minimum standard (except the red). Got my butt kicked but had a great time, and inspired me to rejoin the hobby.

My hobby preferences generally run to playing, modelling, then painting, but my "convert everything" Orks, along with using every boy as an opportunity to improve my painting, often caused some progress frustration. This, the lack of news on the Ork Codex (at the time) and seemingly one dimensionality of the Ork Index (I've been lurking/incognito on DakkaDakka since March) wasn't inspiring me. On the other hand, the small numbers of the Deathwatch, and the Codex around the corner, was. I came to the realisation I need a small model count army that I can complete and play with so I can continue to take my time with my Orks. I briefly toyed with Adeptus Custodes before realising Imperial Knights woul...

Post continues at https://www.dakkadakka.com/dakkaforum/posts/list/758888.page


Posted: 2018-07-21 02:59:07

Forum post by OrlandotheTechnicoloured, 36 responses at time of this post.
https://www.kickstarter.com/projects/russrmc/animal-adventures-tales-of-dungeons-and-doggies?ref=hero_thanks
https://ksr-ugc.imgix.net/assets/021/926/427/7078ed9f191f0bb94b2871577e61ac4d_original.png?w=680&fit=max&v=1531833921&auto=format&lossless=true&s=9cbdf4bc8f150c6b4f28fc9b3703ffbc

plus KS exclusive
https://ksr-ugc.imgix.net/assets/021/926/434/c0e5ed98eaee3f8251ba741fc38b1c17_original.png?w=680&fit=max&v=1531833957&auto=format&lossless=true&s=16c5c5a017f163412dad005e3b2dc580

Alongside our range of miniatures, we are proud to present and include in our campaign a full set of digital rules and a unique adventure that provides a perfect setting for a great one-shot RPG experience, for absolutely free!
https://ksr-ugc.imgix.net/assets/021/877/695/268a3f1a2e6f0e64c013a70c44ab8f43_original.png?w=680&fit=max&v=1531393673&auto=format&lossless=true&s=188024e29495f0032972c2ca943aea4b

Our rules set contains OGL fifth edition racial rules for creating an intelligent dog, unique canine feats and class options, notes on a canine deity for divine doggies and magic items specially tuned for dog use (which of course, are chew proof as well!).

The accompanying adventure, titled ?Who?ll let the Dogs Out??, is designed to be played either with the characters included in the rules or with any party of equivalent level and tells the fateful tale of sinister magics, dark druids and a chance for some brave dogs to save themselves, their canine cousins and the local village from a terrible fate!

Both the adventure and the rules pack feature stunning artwork from professional illustrator and dog lover April Prime, who?s previous work includes the excellent Baby Bestiary for Metal Weave Games.

https://scontent-lhr3-1.xx.fbcdn.net/v/t1.0-9/35973178_636103933408205_3125107578544062464_n.jpg?_nc_cat=0&oh=04edce18cc94af7062b3c02c6057cc66&oe=5BDAD706
https://scontent-lhr3-1.xx.f...

Post continues at https://www.dakkadakka.com/dakkaforum/posts/list/


Posted: 2018-07-21 01:59:07

Unknown creator


Posted: 2018-07-21 00:59:07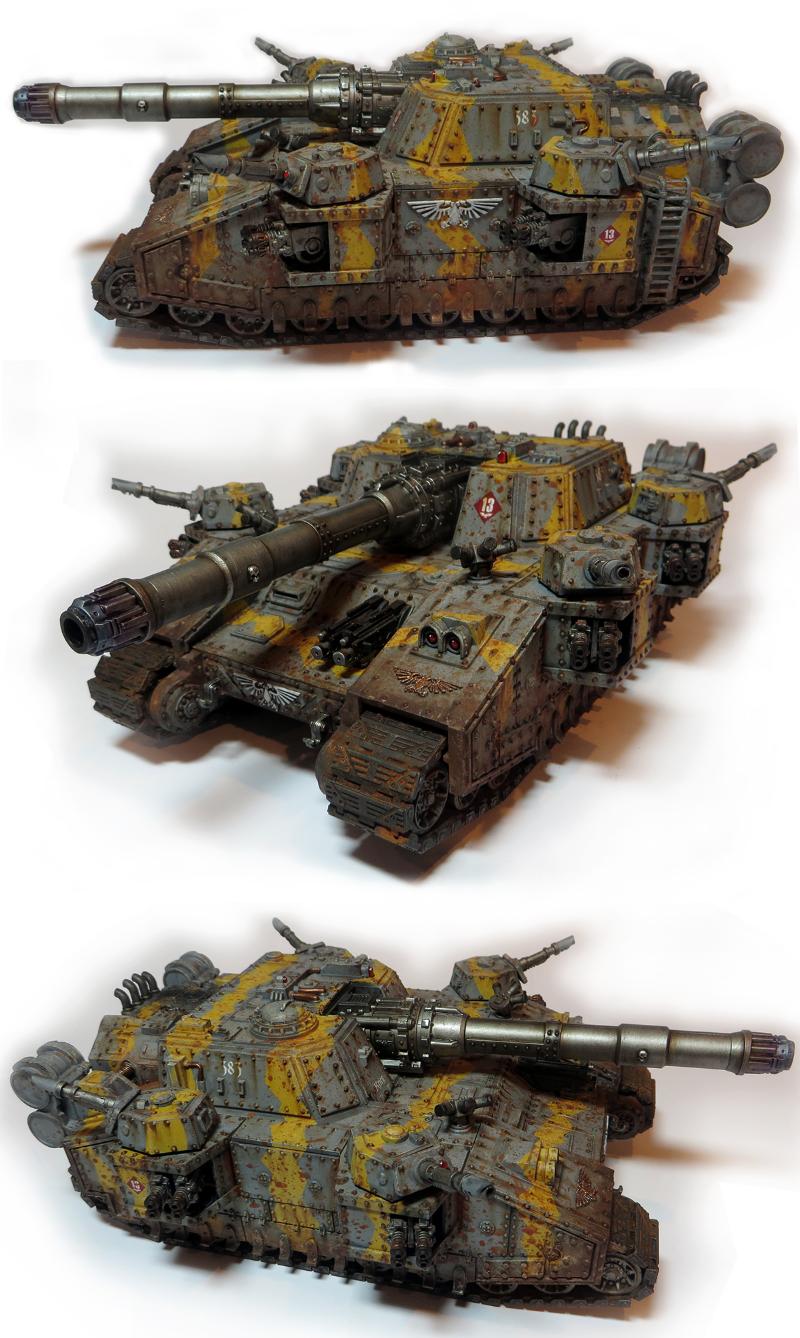 By Astelan


Posted: 2018-07-20 23:59:07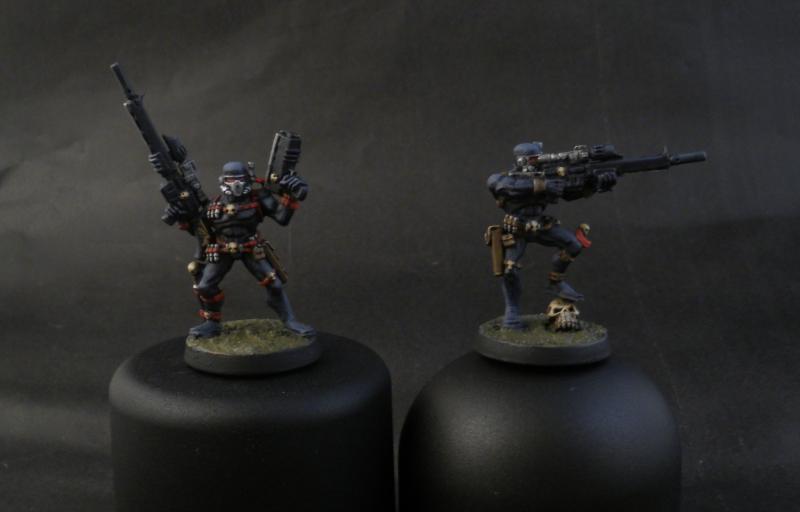 By bantha_beast


Posted: 2018-07-20 22:59:07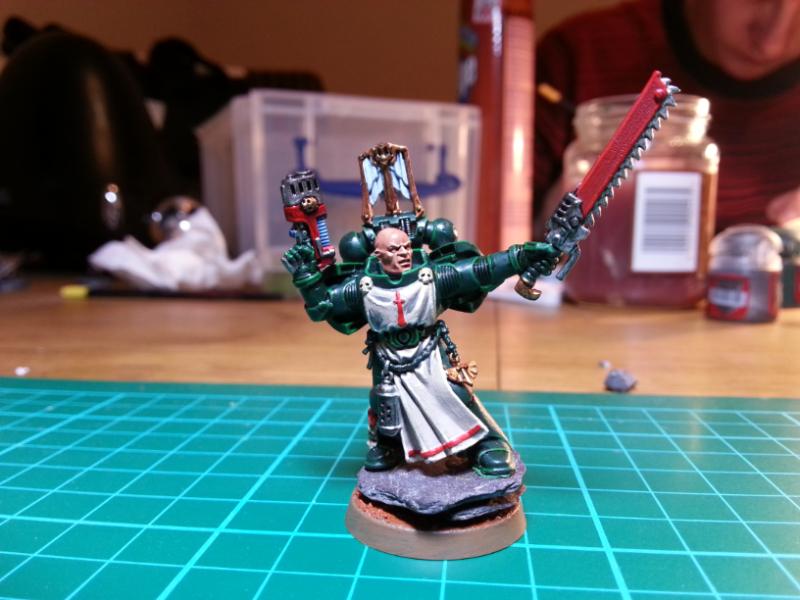 Taken with a SAMSUNG GT-N7105
Unknown creator


Posted: 2018-07-20 21:59:07

Forum post by Davor, 36 responses at time of this post.

I am curious what ever happened to Shadow Wars Armageddon? How come it wasn't supported? Yes I know there is Kill Team coming out soon, but I am curious how come SW:A was never continued. Was it always suppose to be a one and done? I thought they were going to keep continuing it. If so, how come it was stopped.

Just curious that is all.


Posted: 2018-07-20 20:59:07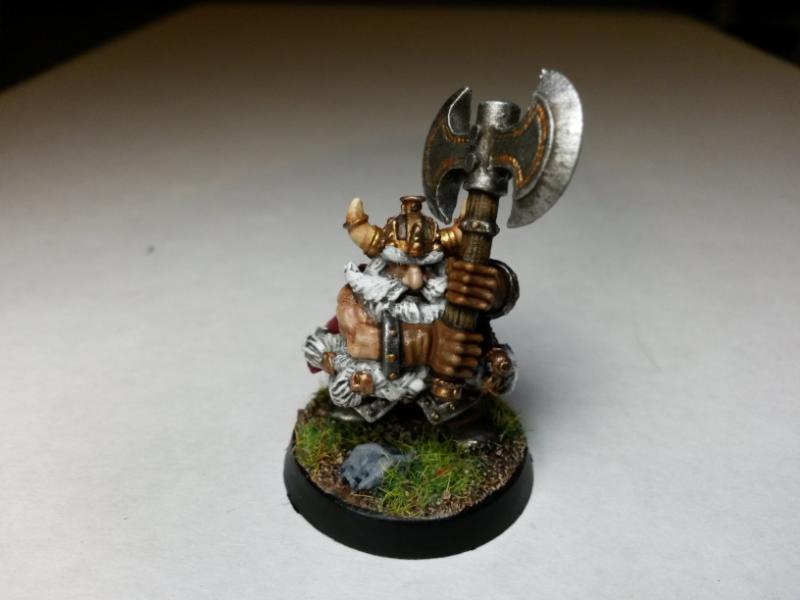 By BennyB


Next Page (older)