Got some better pictures of the Calth gaming minis: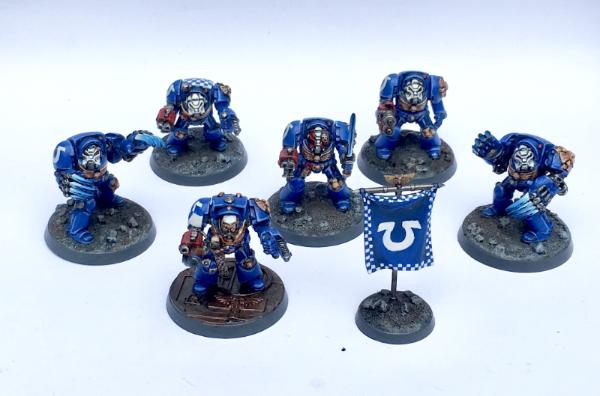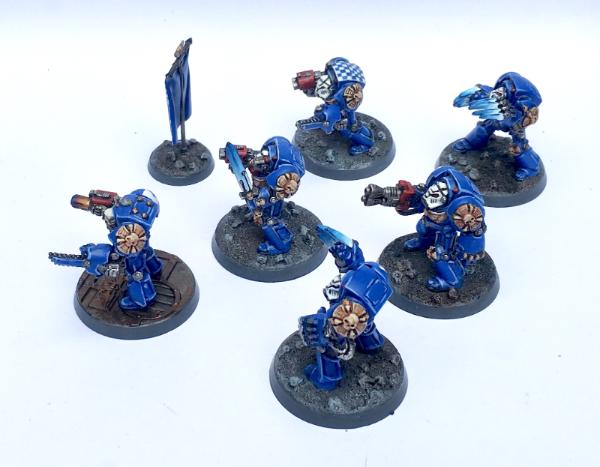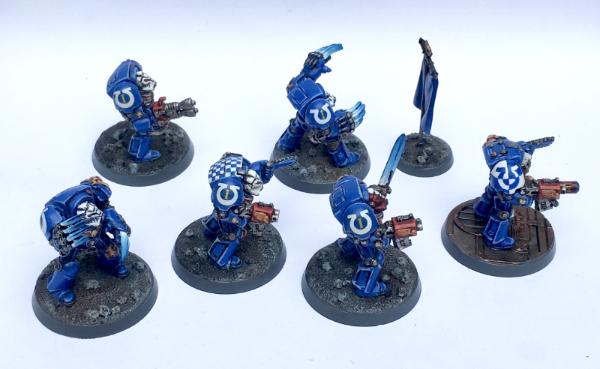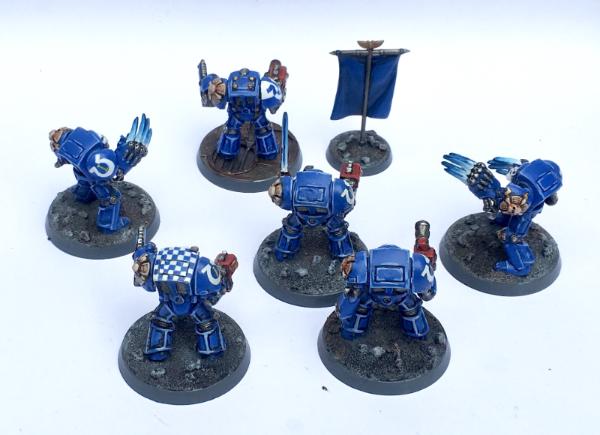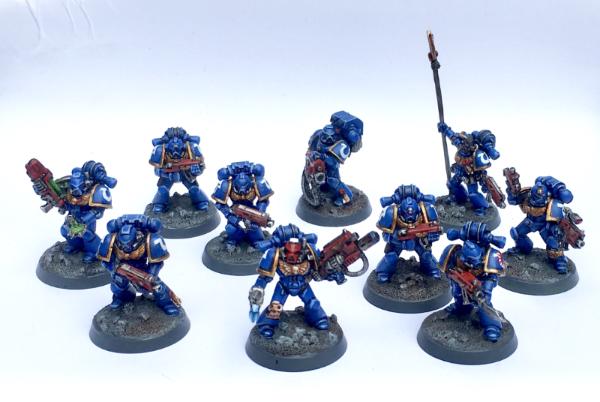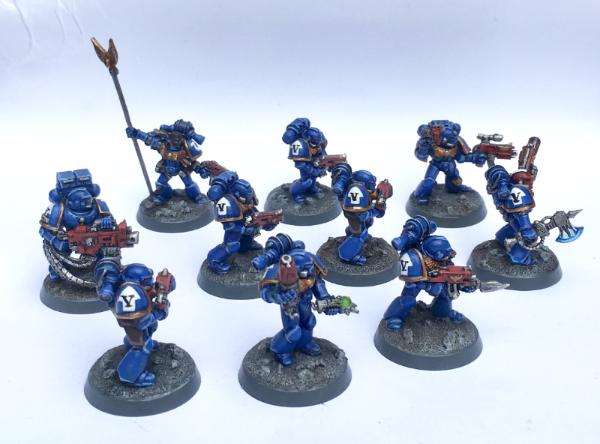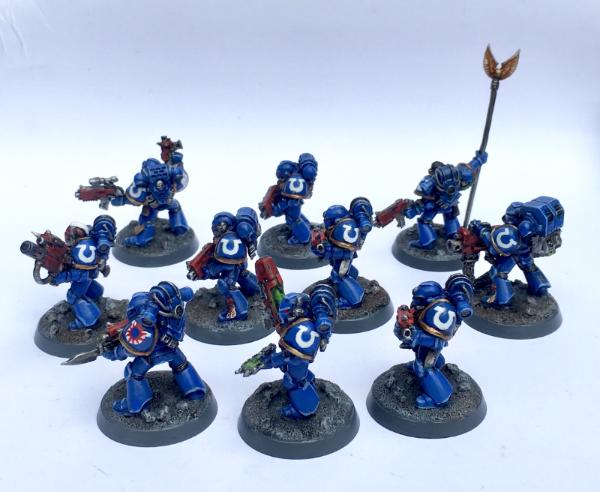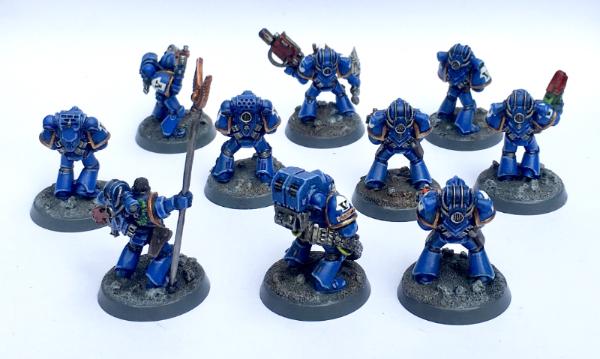 Not aiming for display quality, just want to have a nice looking gaming set.
During our first play, we realised that power axes don't exist on Calth. That's fine, I want to make another
Tac
Squad with a chainsword, missile launcher, and flamer. Add a Scout squad and Librarian and there's a Battalion to use as an adversarial Force for my Word Bearers. (I chose glowing blue for the power weapons to contrast them against each other. Like in Ikaruga.)
Likewise the Terminators; I want to make a Tyrannic War First Company, and I'm saving the 30K ones for best. So, next loyalist stuff I'll do will probably be the replacement sergeant, and enough Terminators to make two legal squads in
40K
.
A handful of objectives, too. And...