Viterbi wrote:

Greenkeeper dwarf really is a standout, but the little mastiff is the more adorable one and good to know that every kit has one.
There is a unit in the Kings of War dwarf army list that allows dwarf players to use all the extra dogs they get when they buy a Mantic dwarf army...
Normally, I don't post
WIP
photos, but my entry for this month's
Dakka Painting Challenge
is taking a lot longer than I thought it would, and I don't want the P&MBlog to be completely neglected until the end of the month.
The theme for this month is The Long War. What could be longer, I thought, than eternal servitude long after death? Looking though my box of unpainted undead models I came across my old
Throne of Bone
from Ral Partha. It's still in production thanks to Iron Wind, but I got this one new way back in the '80's,and after an abortive attempt to paint it, it's been sitting patiently ever since-- which is another qualifier for the theme.
So far, I have finished the Necromance and his girlfriend: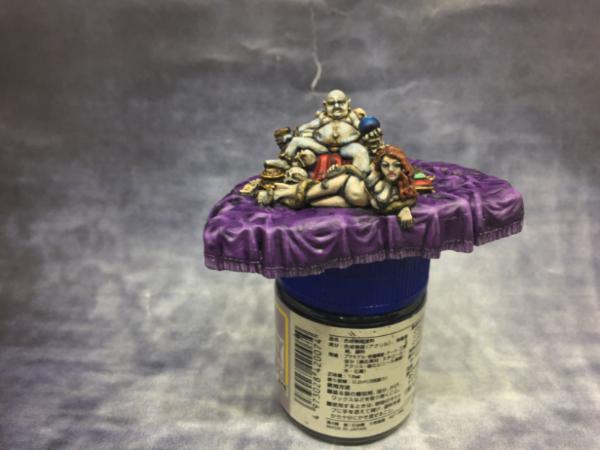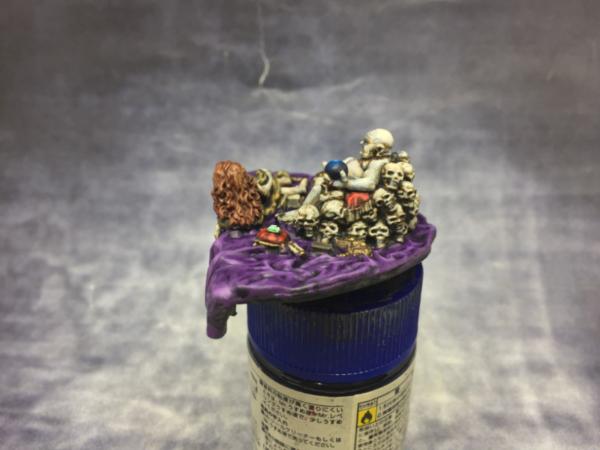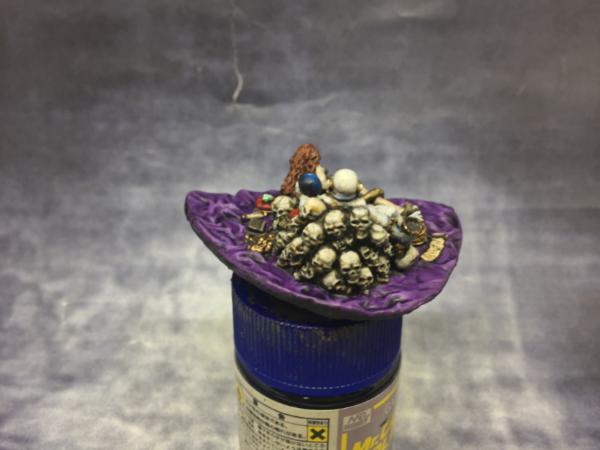 I agonized over the skintones for a while, and decided to paint the necromancer as on homage to Marlon Brando as Dr. Moreau. The whole setup reminded me of a Frazetta painting, so the girl got a light glaze of
AP
barbarian flesh. I painted at least four layers on each of the skulls, despite knowing that they will be all but invisible when the model is assembled.
I also did the two side pieces: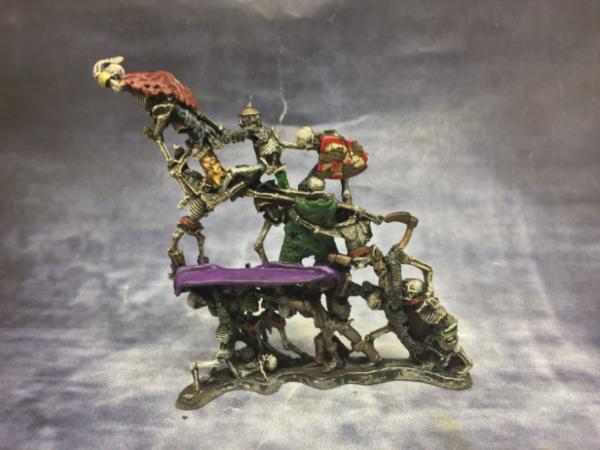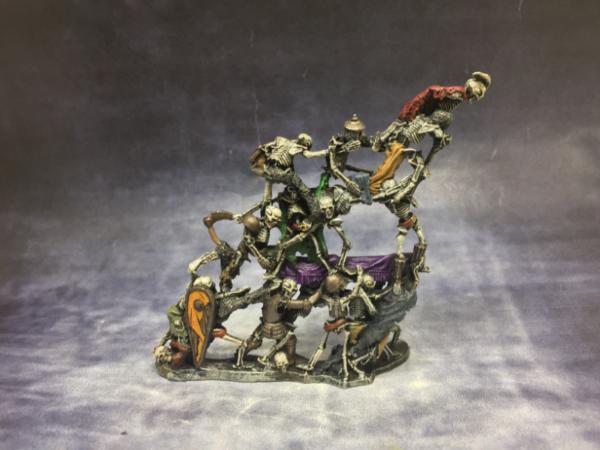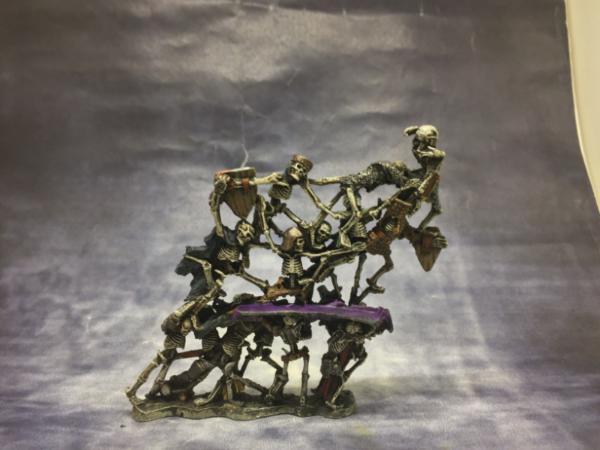 I really like
RP
skeletons. They aren't as thick and chunky as Citadel/
GW
skeletons, so they look like they'd actually fit inside a heroic scale miniature's body. My original plan was to drybrush all the bone, but it came out a littel too grainy, so I ended up going back over the whole thing. For the remaining parts, I'm skipping the drybrushing. There is a lot going on in these pieces, with cloth, armor, equipment, belts and such, so each skeleton is unique. Don't look too closely and you won't notice the parts I missed. Before assembly, I'll give the whole thing the once over to make sure I didn't miss too many details.
FInally, here are the parts stuck together with a little blutack: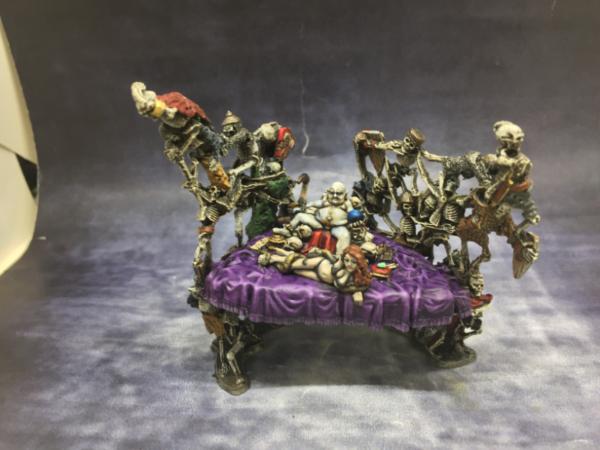 There are four more smaller piles of skeletons which I started yesterday. I also have to think about a base--I'm usually a sand-and-white-glue kind of baser, but I want to do something special for this model.