Back in 2001
GW
published a high-quality collection of Jes Goodwin's concept art for
GW
. Today it's out of print and goes for $100-500 on Amazon

http://www.amazon.com/Gothic-Eldritch-Jes-Goodwin/

dp

/1841541486/ref=sr_1_1?ie=UTF8&s=books&qid=1205053549&sr=8-1
Not worth that kind of scratch but it's pretty decent.
Most of the art was already published in various books though it's nice to have in one place. The exciting stuff is some concept art that was never pursued. We were just talking about what sort of miniatures people would like to have and Imperial cultists/civilians came up a lot. As it happens Jes gives us 2 pages of Administrum uniforms.
Apologies for the quality of the scan, even on greyscale my scanner didn't get 100% clear images. You can see embigenable ones in my photodump thread
http://www.dakkadakka.com/dakkaforum/posts/list/30/205740.page
Now we'll see plastic pratorians and codex squats before
GW
ever makes these guys but hey... wonder if my tailor could whip up a set of robes...
There's also a 1990 sketch of Mk8 marine armor
bits of it have been used but it's kind of neat to see a clearner, more sci-fi looking marine armor.
The angry washing machine is a model I've always hated, but I kind of like the concept sketch in the upper right.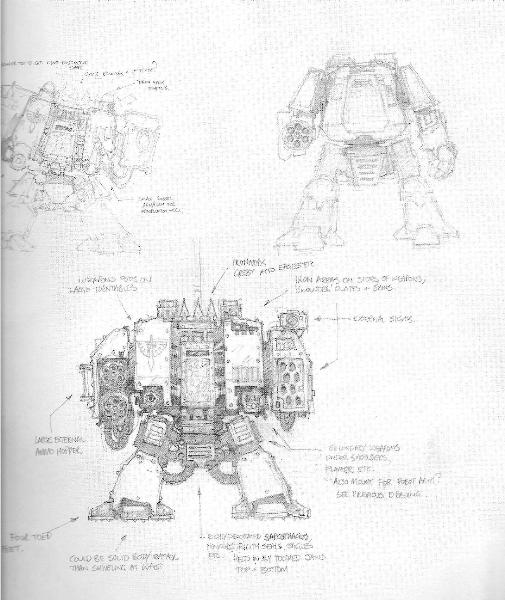 The angry depressurization chamber looks a lot better, I think it's the longer legs.
Did these skaven ever get made?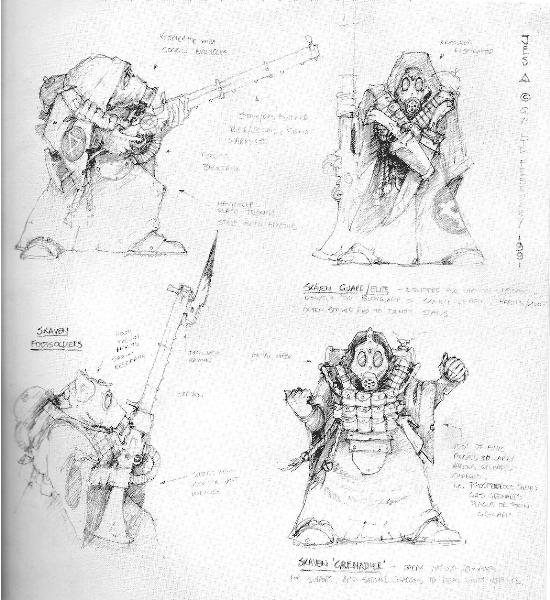 That's what
40k
cultists should look like.
Lest we forget, Jes basically created the craftworld eldar.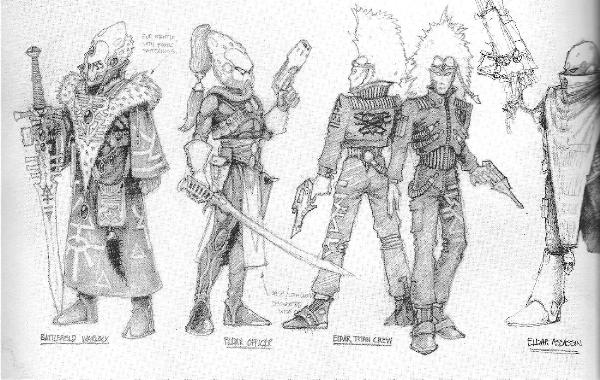 Not too sure how I feel about the jacket-wearing pilots but the rest are still the templates for all eldar models.
Almost makes me forget how much I hate them, HATE THEM ALL.

Titan crew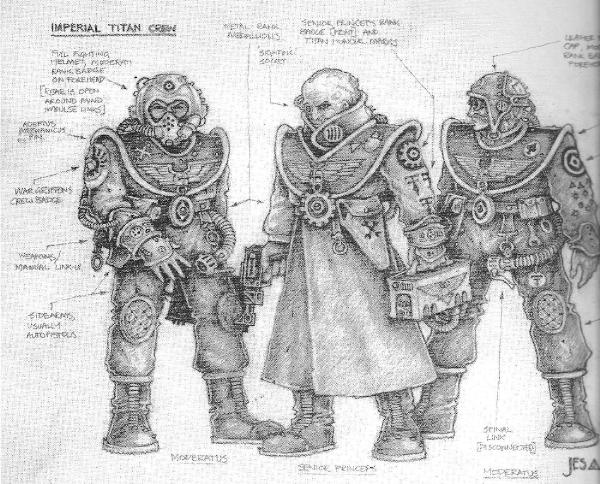 A good mix of steam punk and gothic but still looks like a practical uniform.
Navy officers
Yeah, I'd probably buy them.
And crew
For these models I'd start a new army.
Robots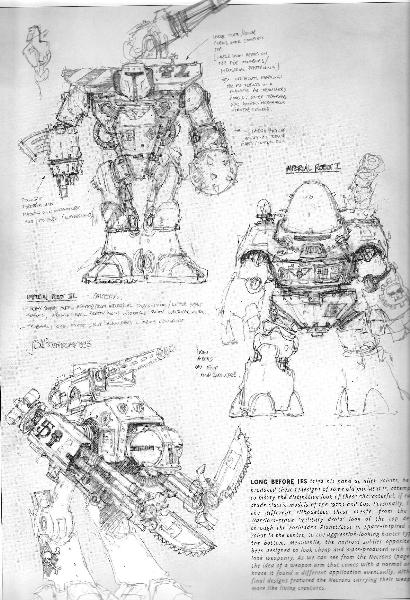 These were going to update the original
RT
era bots but were never made.
Titans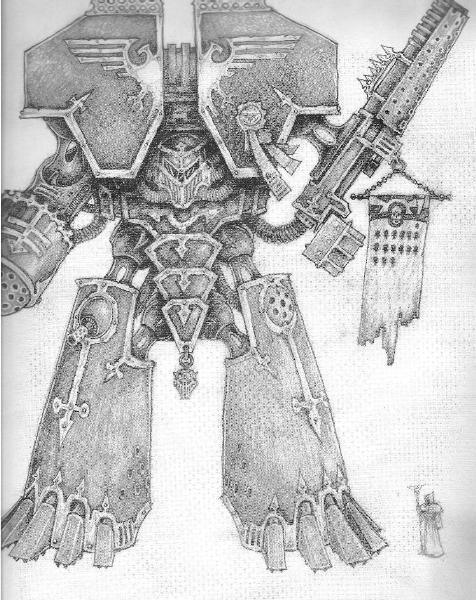 Goodwin created the reaver and warhounds that
GW
still has in production today.
Guard
This is what plastic trenchcoat guard or storm troopers should look like. I think they made one of these, once. it was an armless titan crew guy, I'd start a new army for them.
Finally early Necromunda, back when it was called Confrontation
The theme then was rich 'brat gangs' vs workers and underhivers. I think that would ahve been a lot more interesting than the game they did do where jean jacket guys fought trenchcoat guys. But that's just me.
Hope you enjoyed.