I wanted to do somethign a bit different for my pumkin this year so I decided to try my hand at a Chaos Icon, and considering I did all this with a steak knife it tuned out pretty well.
I will include pictures of it lit tonight.
This was taken with the flash on.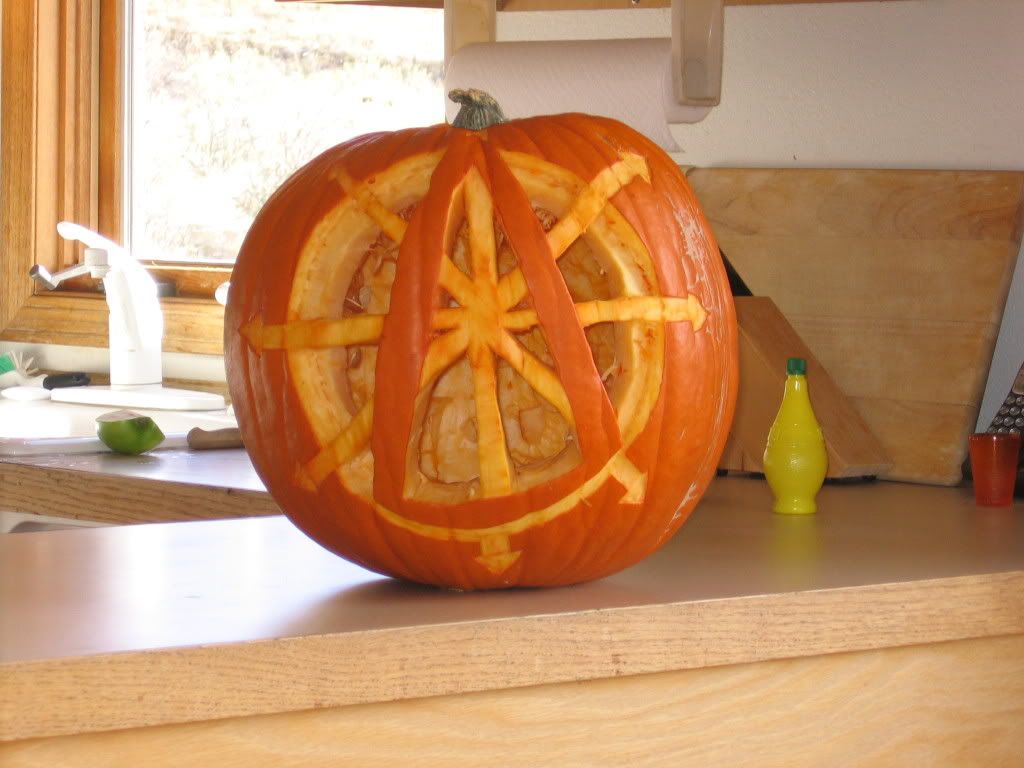 This was with the flash off.
So what do you all think and if anyone else did somethign similar please post your as well?