I wanted to throw this tutorial up because I've found that painting small faces for
40k
seems to have a steep learning curve. There are a lot of us out there who know we'll never be master painters, but still want our models to at least look decent for the battle-field. With a little practice, almost anyone can get an army to an acceptable table level of quality without being a real pro, but one thing that held me back for a long time was trying to get my faces to look like anything other than total crap.
Thankfully, I eventually learned an easy way to do a flesh toned face in just a few minutes. This technique won't win you any awards, but it does come out pretty good, and from a distance (i.e. during play) they look great.
This isn't anything new either, but I searched and didn't find a tutorial for it here so I figured I'd throw one up. After all, there's a contest on right?

So here's our volunteer for the project, a vet from my command squad. I would normally do the face fairly late in the painting process, but I'm not letting myself paint these guys until I finish my assault marines, so base-coat is all he gets.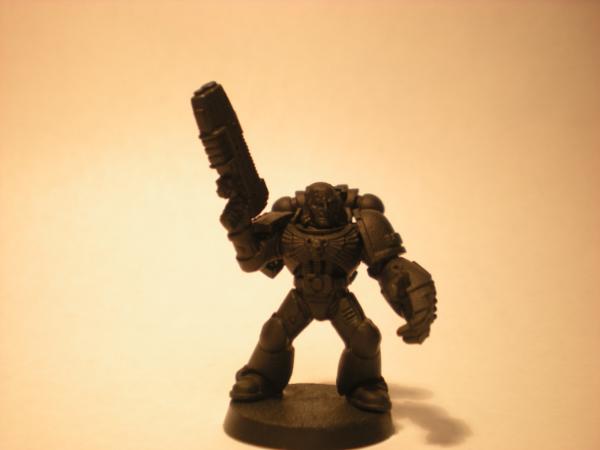 The first thing you want to do is paint the whole face in a flesh color that is really pale and nasty. The more it makes you say "oh god... that's awful" the better. I went with
GW
elf flesh. I wouldn't bother worrying about the little tech doo-dads. You can always paint them over later.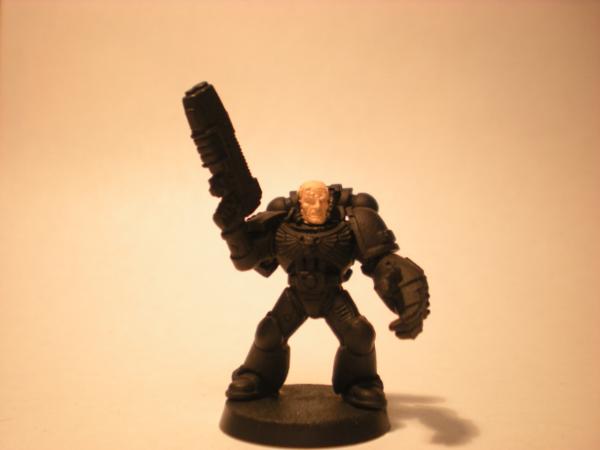 Now you want to get a cup or something and put just a little bit of regular hand soap or dish soap in to make some soapy water. Take an old crappy brush and use it to dab some water on a plastic tray or any other surface that won't soak it up (the plastic cover from a blister pack works great for this.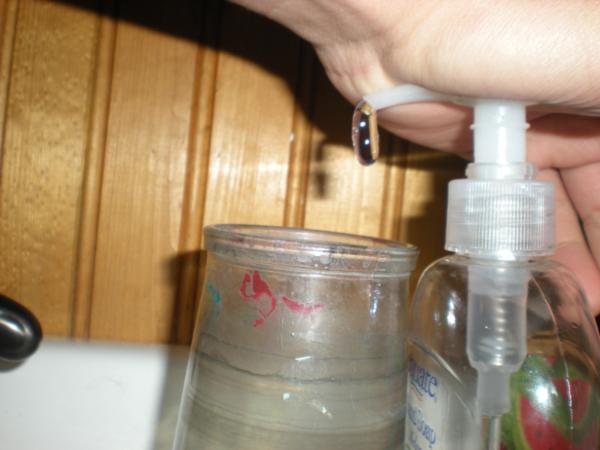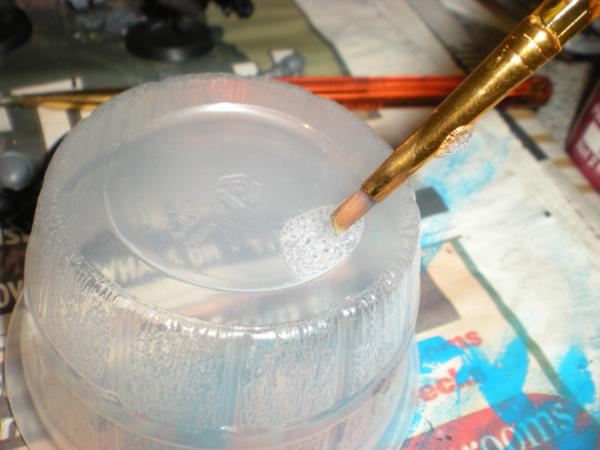 Pick out a wash that's brown with a bit of a red tint.
GW
's Ogryn Flesh Wash works great for the tone I'm going for. Take that same old crappy brush (wiped clean) and dip it in the wash, get plenty on there. Now take the brush with the wash and just dip it in your little puddle of soapy water. Once or twice is all, you don't need much. The soap will break the surface tension of the wash when it's applied to the face and allow it to run down into the recessed areas. Apply the wash+soap to the face liberally. Really, go ahead and get a lot on there. It's better to kind of dab it than try to spread it around to much, but just try to cover the whole face.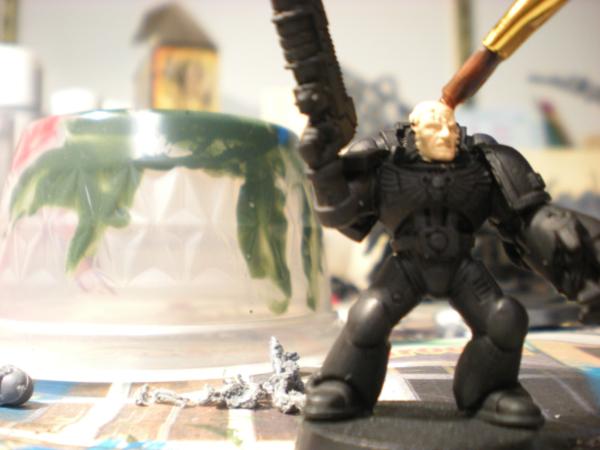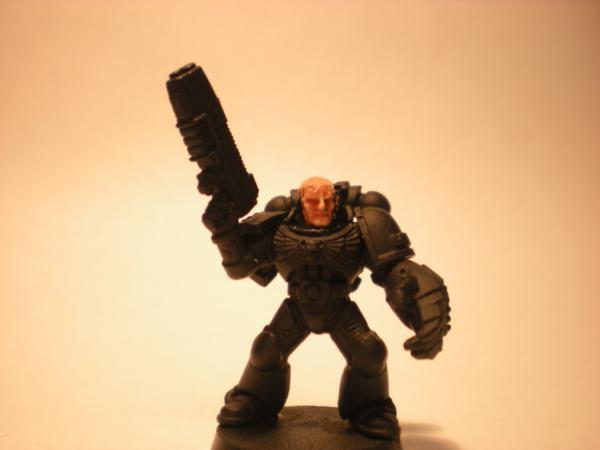 Right about not the face is looking something like that second picture. Awful, and with a bit of zombie vibe. There's a very important step you need to make sure you follow here. Ready for it? Go make a sandwich. Or paint something else, browse the dakka gallery, watch Desperado... Whatever you do leave this guy alone until the ink is dry. There's temptation to look at the face at this stage and think "something must be wrong, I need to fix it." In reality, you can't really do much to control what the ink does at this point, and if you try to do too much you'll end up with a face that looks like mud. Just back off and let it dry, it doesn't take that long. And once it does, you're done! The wash naturally darkens the skin and shades the recessed areas and with the soap will leave that ultra-pale elf flesh color on the raised areas. So you've got a nice shaded, highlighted, appropriately colored face. And it was painless!