This is a tutorial showing you an easy way to construct great looking crystal outcrops for your games of warhammer 40,000 from readily available resources.
You will need
:
Thin card
Scissors
Phenolic foam (the dense blue stuff)
A sharp knife, I used a kitchen knife but a hobby knife will suffice
Basing brush
PVA glue
Basing material
Paints
1>
First cut your bases out of card into appropriate shapes. Here I went for 5 objective style pieces and 3 difficult terrain style ones.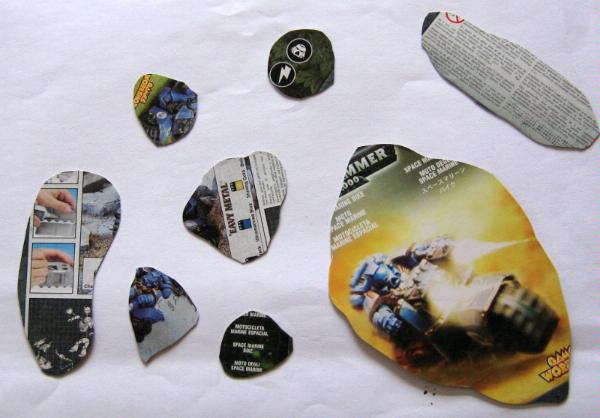 2>
Cut your foam into columns of 5mm-1cm. do the same so no side of the column is more than 1cm wide on any face.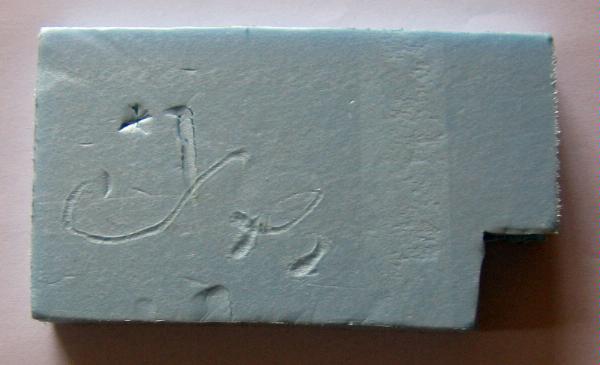 It should end up like this:

3>
Now cut each column into 1cm-2cm lengths.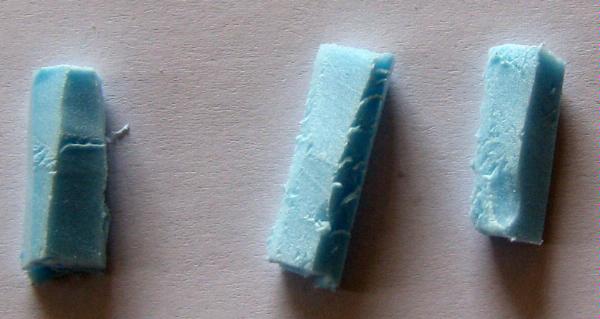 Do this until you have what you deem an appropriate number.

4>
Slice and dice these sections until you can make out crops then PVA them to the card, it may be a good idea to sharpen the ends to a point.
PVA basing material onto the card also, mine looked like this: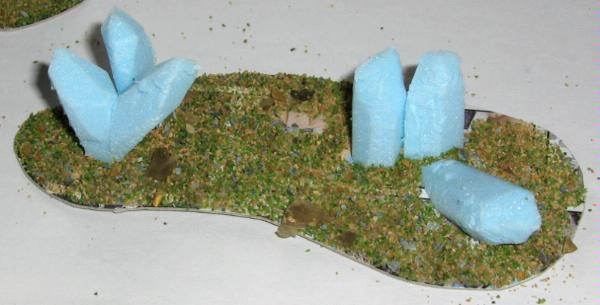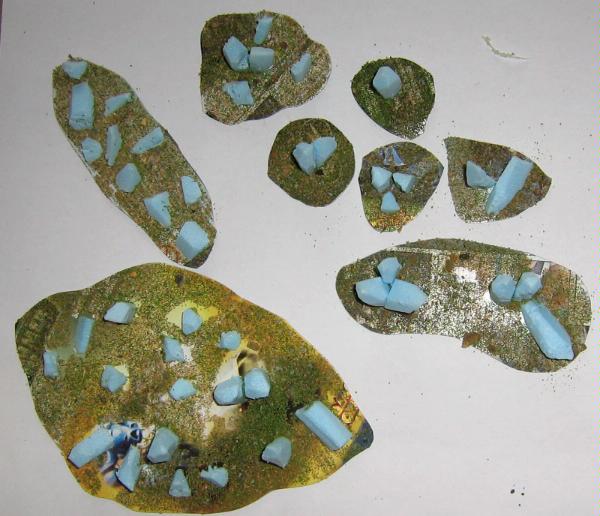 5>
Now begins the painting. This is more a guide than actual instructions as painting is personalised and depends on the board you want the terrain to tie into.
I spray based mine black.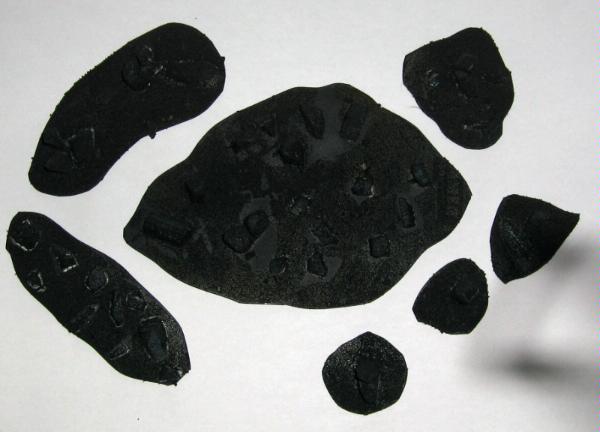 The crystals were drybrushed Games Workshop colours Regal blue, then Ultramarines blue, then Ice blue.
IMPORTANT!
FOR PAINTING THE BASE I USED OIL BASED PAINTS AND A WOOD STAIN, DO NOT DO THIS

AS

IT

HAS A CHEMICAL REACTION WITH THE FOAM CAUSING

IT

TO

EVAPORATE!

On my board I got nice results and you could get the same on yours. Now I just need some craters...