A few threads have popped up in the painting and modelling thread with users asking how to go about making the Leman Russ Punisher variation.
Gw
will eventually be releasing a kit, but until then, people still want to make use of it. Here is a simple tutorial on how to go about making a gatling gun.
The only material I used were a 20cm long, 3mm wide length of hollow plastic tubing and a cotton ear bud (or q tip if you live in the US and A). These are the best sizes to make a gatling gun that fits together nicely and also fits onto the leman russ nicely. You will also need a saw, a scalple, a large modelling file and some superglue. Also a clamp, but that isn't absolutely necessary.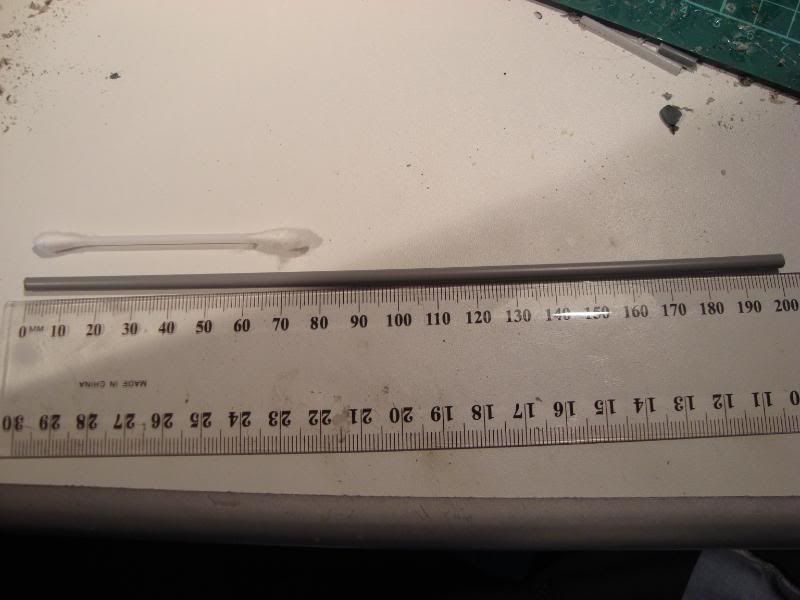 Start by chopping the plastic tubing into five 4cm long lengths.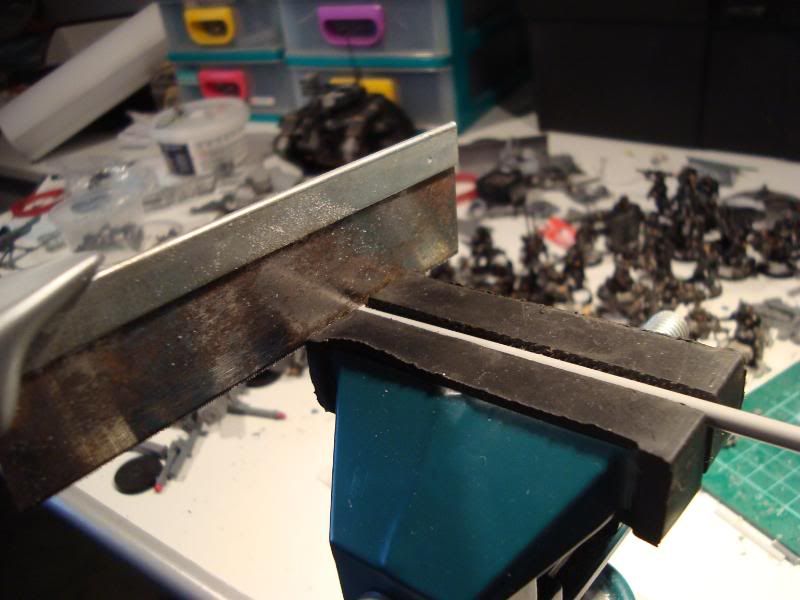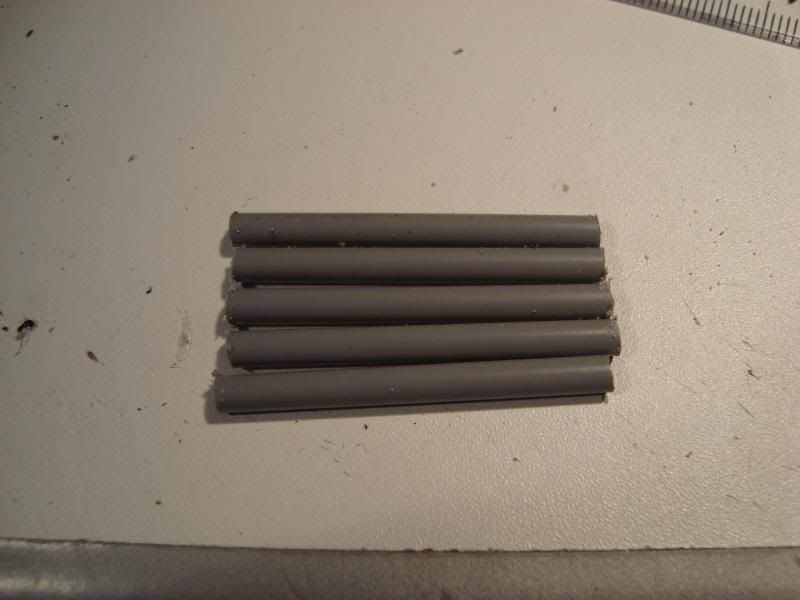 Then cut up the stick part of the ear bud so you get a length that is a bit shorter than the plastic tube lengths.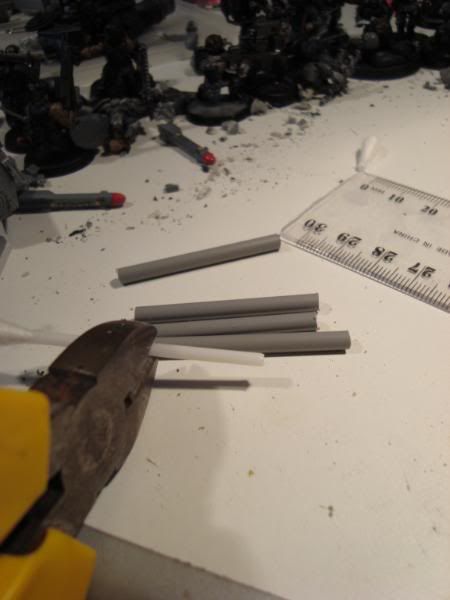 Then, glue two of the plastic tube lengths together.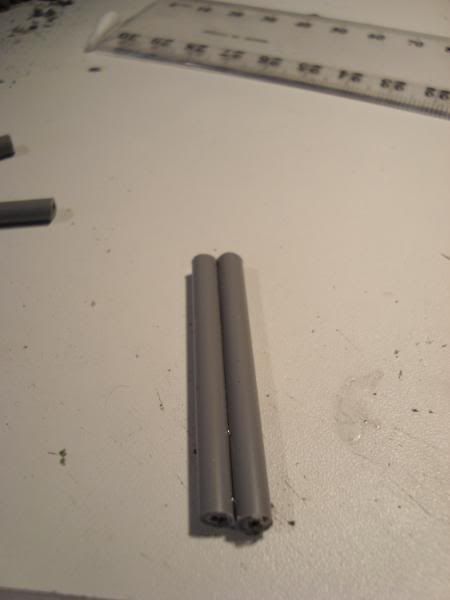 Then, glue the ear bud stick down the middle.
This should make it much easier to place the next bit of plastic tube and glue it on.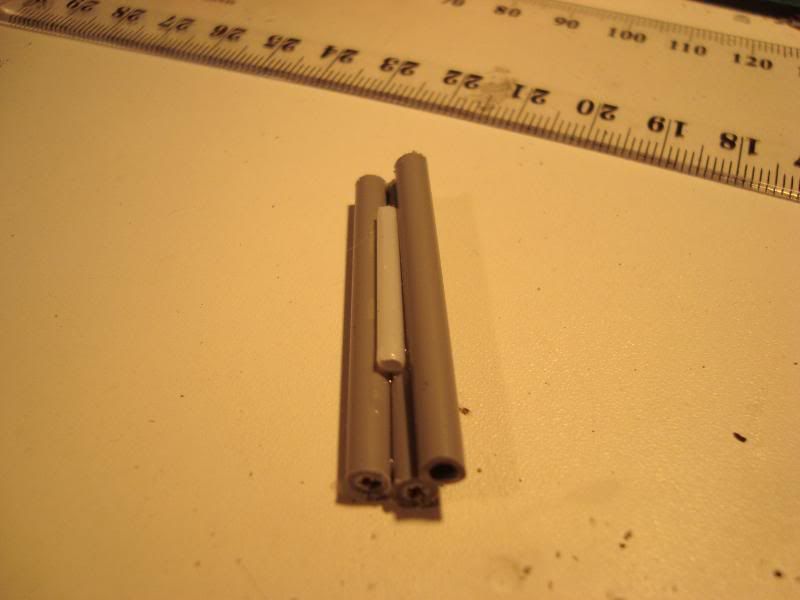 From here, it should be easy to continue to place the lengths of plastic tubing until you put on all 5.
It is unlikely that you have placed all the lengths perfectly, so you should flatten out the end with a file.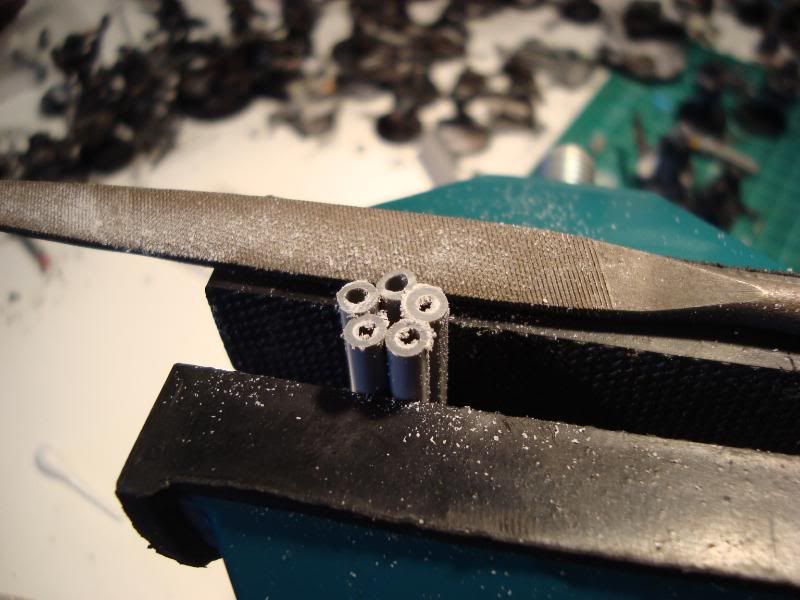 You may have noticed that there is quite a bit of semi-filed material that is hangin onto the ends of the tubing, so you should clean this up with a scalple. Finally, you can glue a bit of carboard around the end for a bit of detail.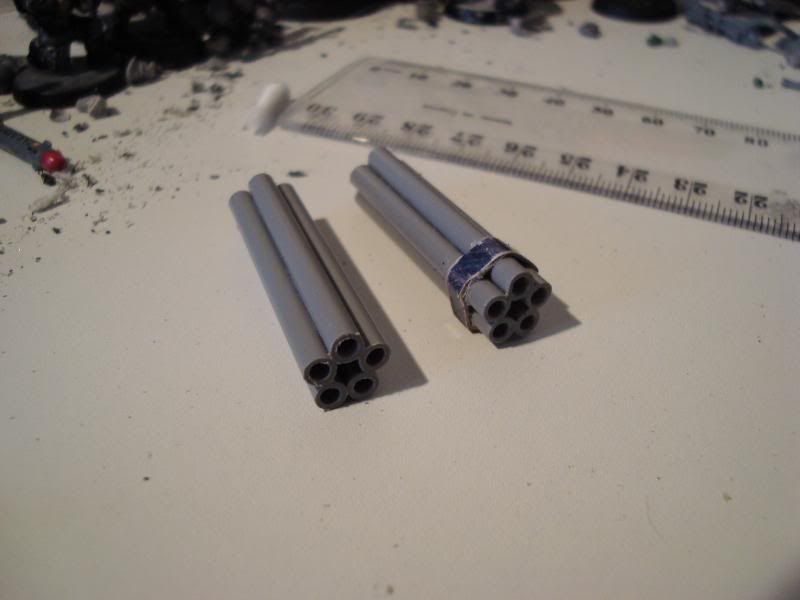 To attach it to a normal leman russ, you should cut the battle cannon at this point. (ignore the fact that the rest of the turret does not belong on a normal leman russ)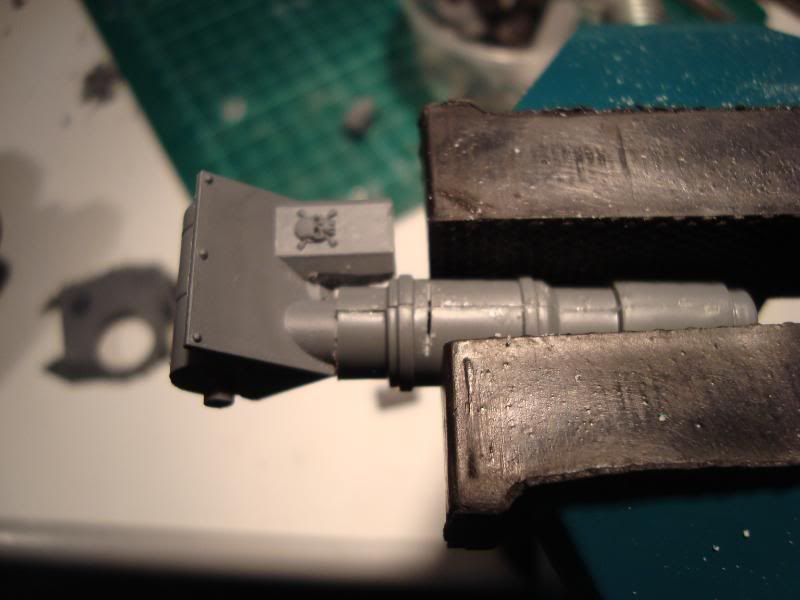 From there you should just be able to glue it on.
4cm may be a tad long, but if you have a saw, it should be easy to cut it down, file it flat and then clean it with a scalple. Here is my finished tank where I cut it down to around 2.5cm.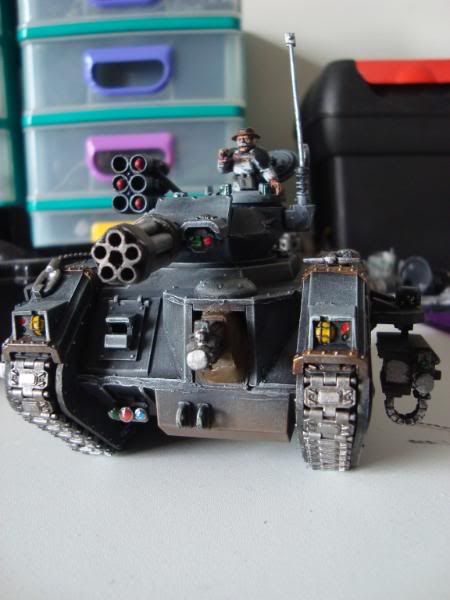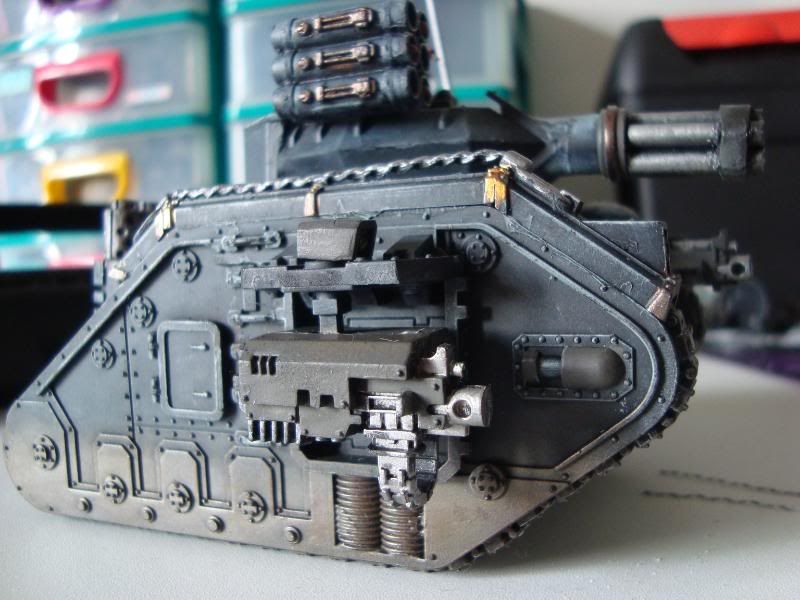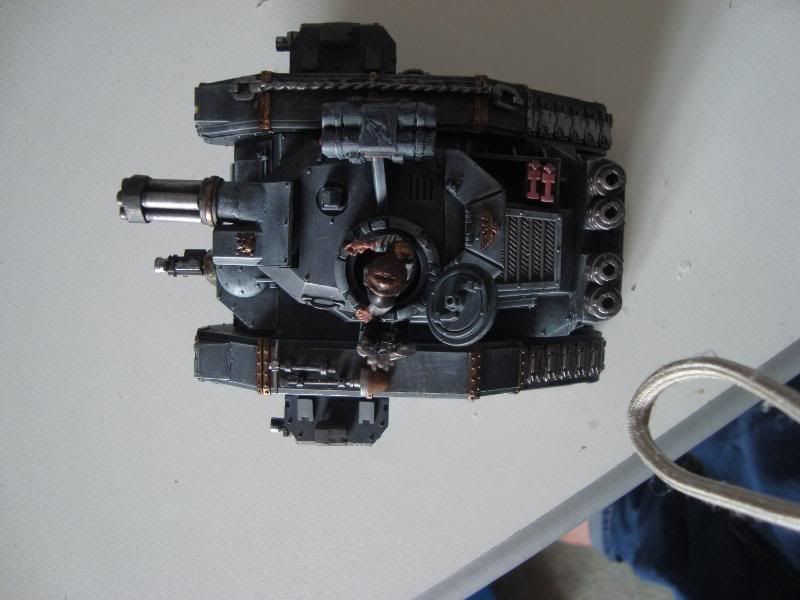 I hope that this was useful.