A few more updates for my Apostles!
Firstly, a posessed rhino. Sucker was a bit of a pain, but well worth the effort.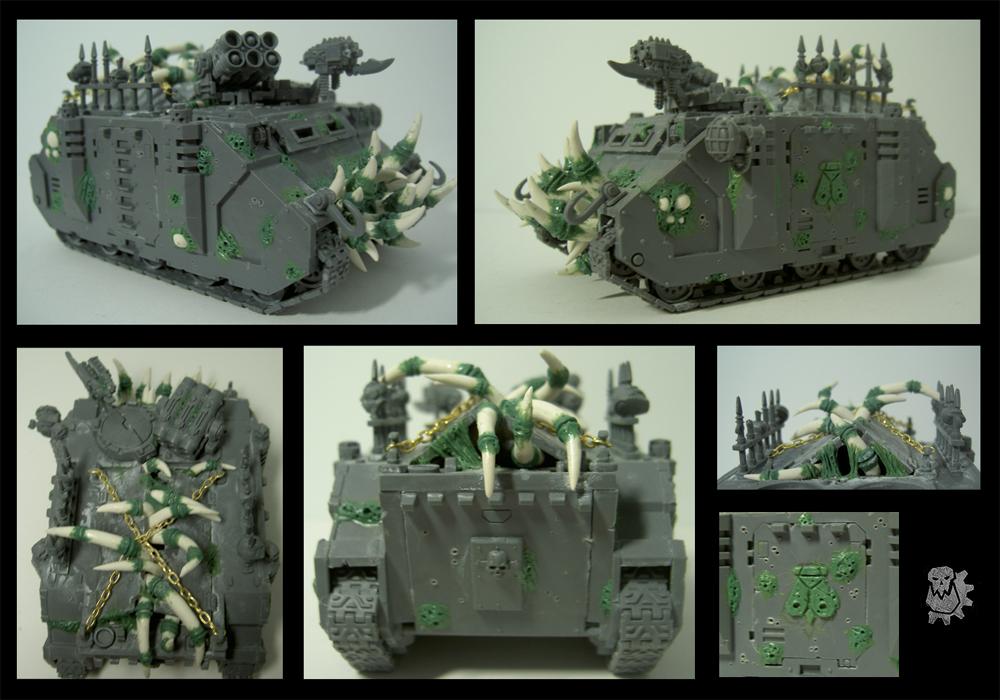 Next, a traitor guard Sergeant. Might run him as Bastonne once and a while.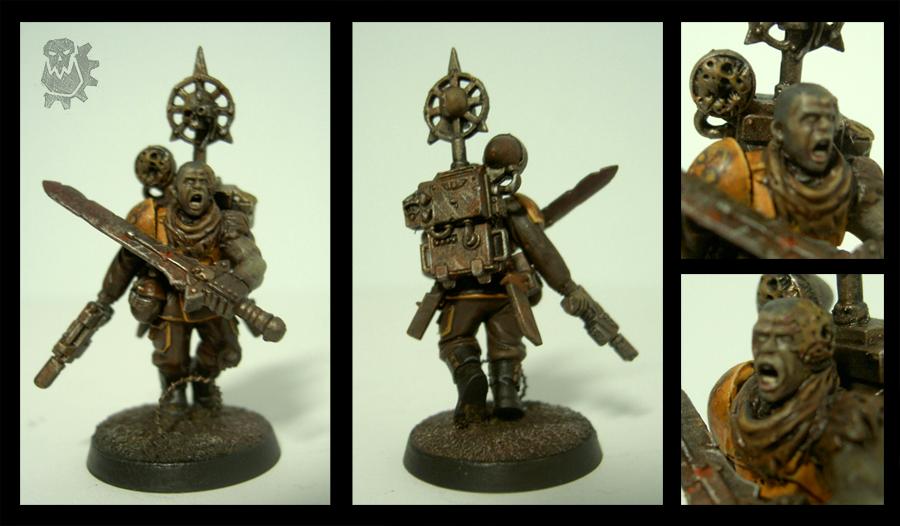 The head was actually from the pair of severed heads tied by their hair. I cut one off, cut and filed it down, then threw some gunk on the chopped side.