Taking a first step into a better world: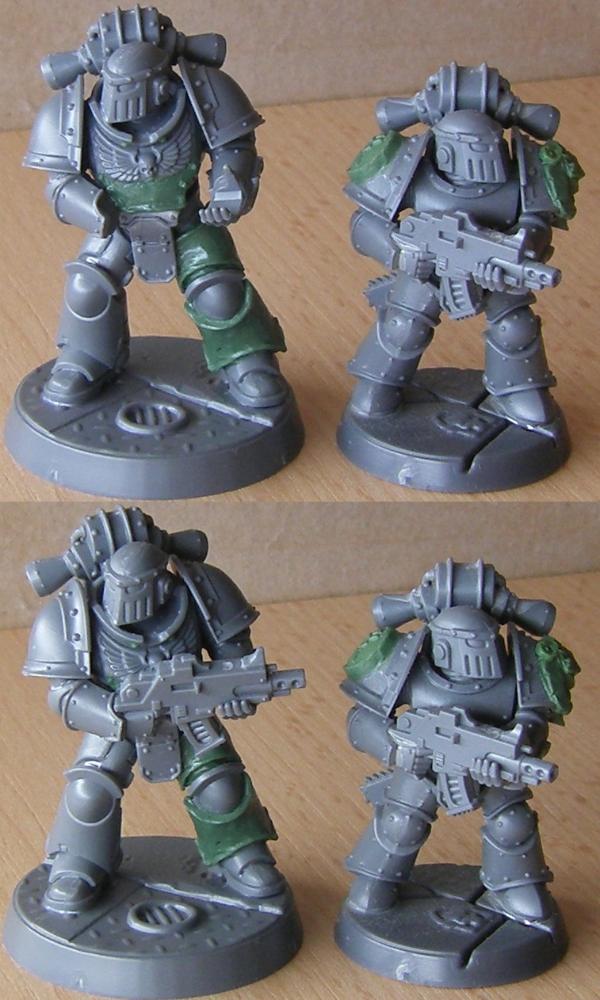 I like Mk.X armor well enough, but let's face it, nothing beats Mk.III for coolness. Unfortunately the proportions of old Marines weren't good before
GW
released Primaris, and it only got worse afterwards.
This is the test model to see how viable the conversion is for mass production and, of course, if it looks cool.
I cut down on the sculpting work by cutting up the Mk.III torso and using the armor plates for the abdomen, but I don't think I can do anything about the extension of the chest plate. That will likely have to be individually fitted because of the bolter possibly cutting into it. Same is probably true for the upper legs. I'll see if I can make a mold of the shin armor to cut down on work further.
I don't play
40k
at the moment, so there's no pressure to get an army of these done, but now that i have a good yellow and the means to equip everyone with good looking Mk.III armor the idea of making at least enough of them to use as allies appeals. I hope I don't run out of steam.