Glad to help!
As far as satellite dishes go, they want to have negative space underneath them, which creates a challenge if you want plastic cast using metal tool & die. It is for that reason that I went with antenna towers, knowing that they could be sturdy enough and still be produced using hard tooling.
WRT
the masts-and-bunkers, it was a good start for concept.
It may be helpful put a 2mm tall x 1mm diameter cylinder on the corner of whatever topper you are working on, as a visual reference of how big (small) a person is. It's helpful to ensure that whatever you sculpt "makes sense" visually, so that any gribbles are "in scale".
Also, completing my set, here's my take on a Shield Generator - reworked: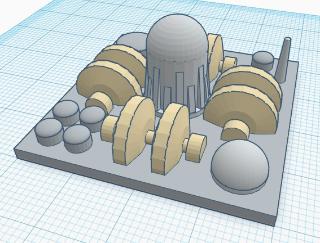 And a rework of the Turret: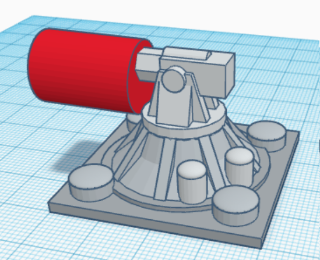 Completing the entire set together:
Power Generator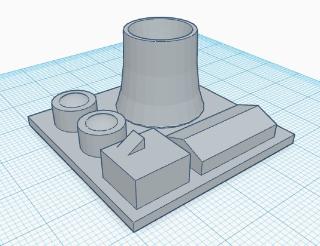 Comms / Sensors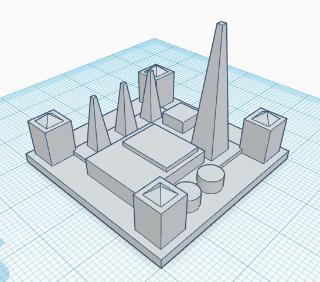 ____
I updated the Shield to have what is visually an elevated sphere as counterpoint to the Power Plant.
Mostly, it gives the player a "handle" for the rooftop.