She doesn't fit easily into
IG
but I had this miniature lying around for an age and I definitely want her in there.
She'll be a Jackal Alphus, backed up by a vehicular
GSC
detachment, with the rest being a massive brood brothers detachment if I can make it work.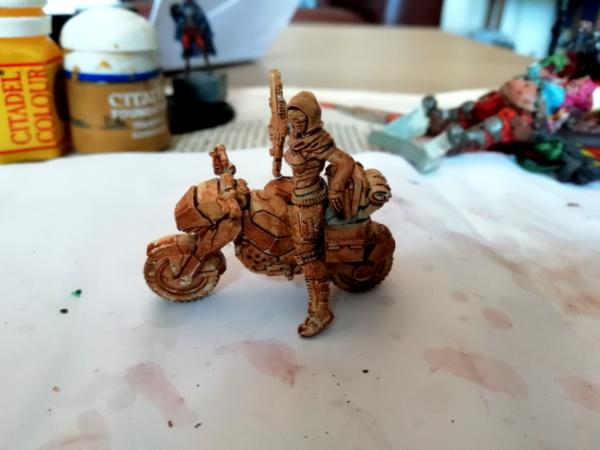 A couple of painted pics. Not my absolute best but I'm chuffed with the grey and the green fabric.