I would never use the word regret but, sometimes, I'm annoyed that I never prioritised picking up some more if the Bronzino's Galloper Gun bits to knock up a full squad of these.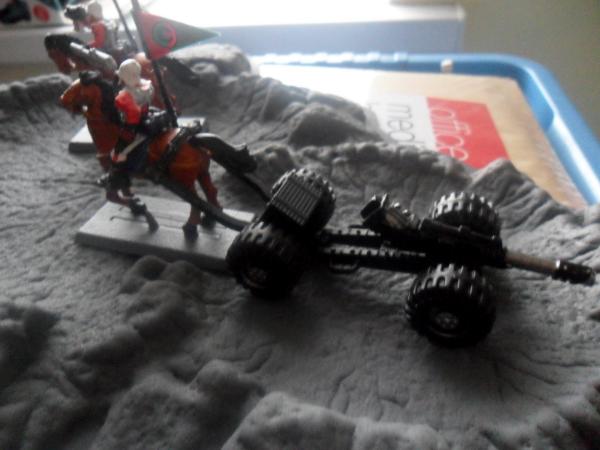 I think at the time there had just been an article published about the cost of buying a mount for
IG
squads and character so you could actually create a full Rough Rider army. I think it was the early says of 3rd Ed.
Of course, I'm thinking that with some different heads on the foot soldiers and you've got Vostroyan proxies.