Time for a quick update.
During a stop at Lowes today, these caught my eye. I started getting ideas on how to solve my tank headlight dilemma on
GW
/
FW
tanks and AFVs. The were cheap, so I picked up a couple of packs.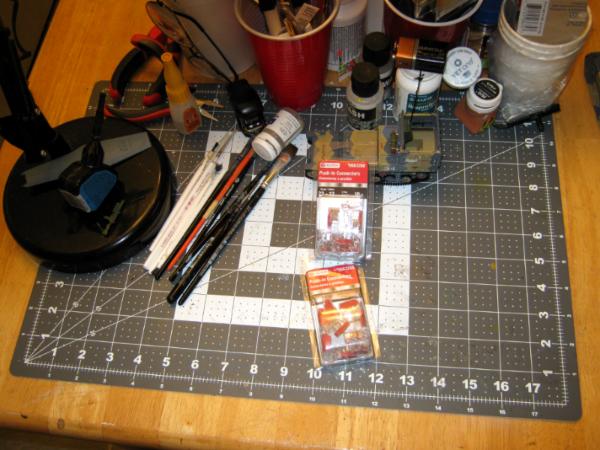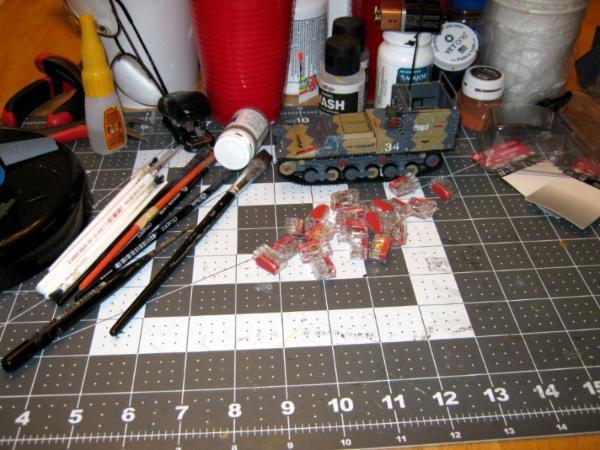 I did a test installation on the Leman Russ Tech Command Tank. After a bunch of sawing, cutting, filing, sanding, and removing the little metal bits, I got something I could work with. It's not perfect. It's really not that pretty. But as long as it's close to being centered on the track guard, and the two holes for the headlamps facing out are fairly level, I'm satisfied. I just hope I don't screw up the next one I chop up.
I also started painting on the Trojan's details last night. Couldn't sleep, so I painted. Still have a ways to go. Pics: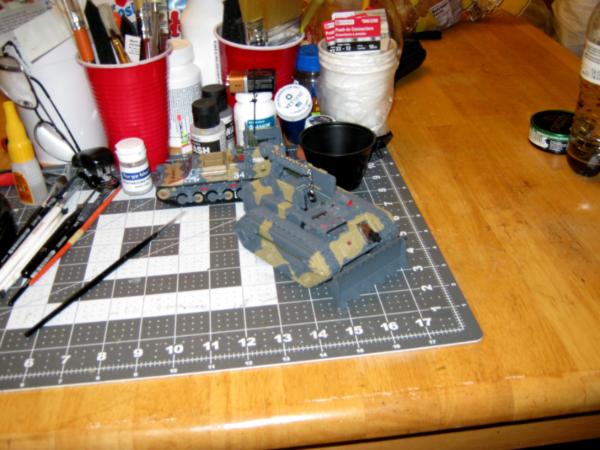 I got a couple more Lorraine variants in yesterday: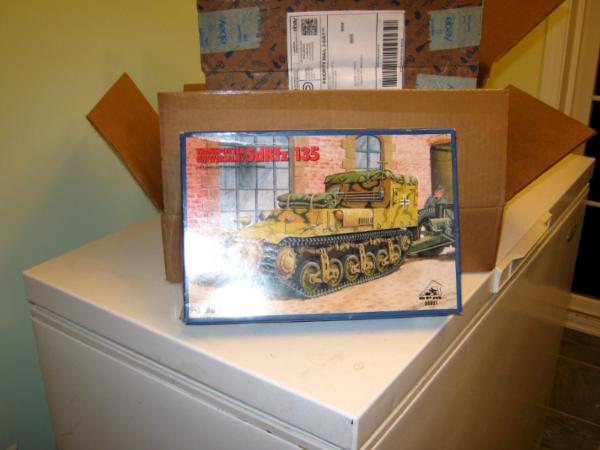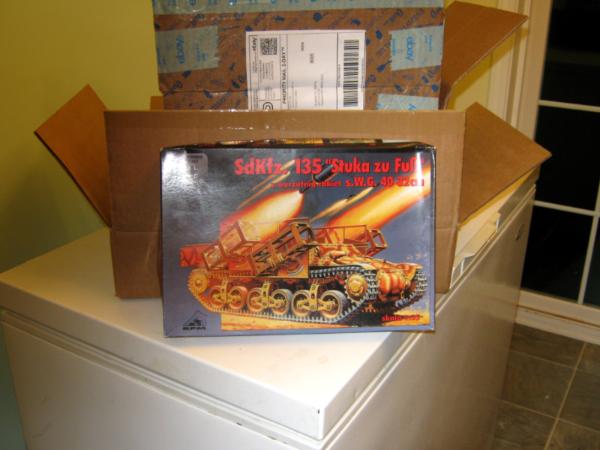 And my Bombard came in from Forge World......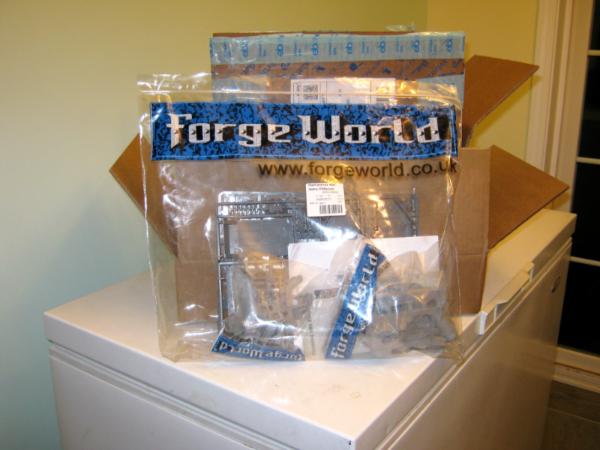 The plastic
GW
/Citadel Leman Russ kit. The only plastic parts used are the track units and links. If I could find some seperate track units and links, I could build an entire Leman Russ variant from these parts.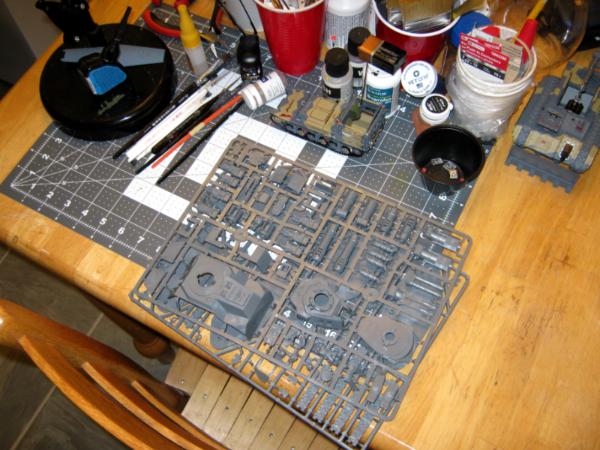 The small resin parts after inspection. Everything looks good.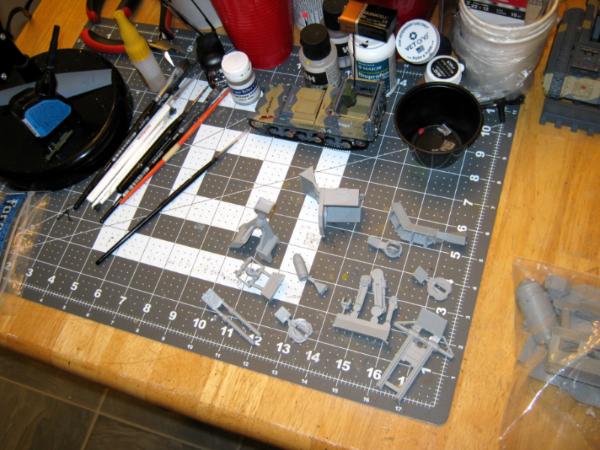 The large parts also look good, with no issues detected. Damn, that's a big gun.....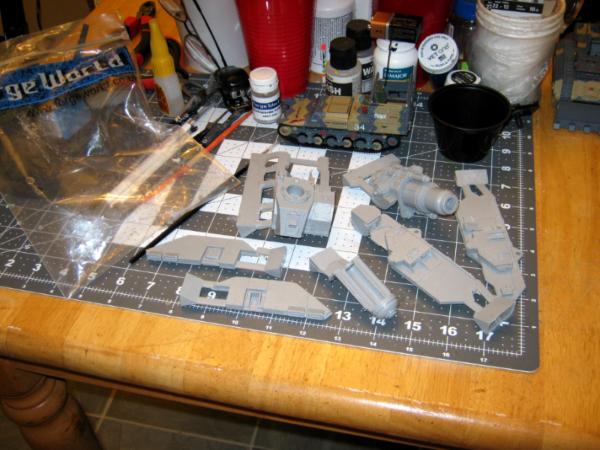 As per Forge World's standard operating procedure, the "instruction sheet" leaves much to be desired. Fortunately, like the Trojan, the Bombard is a fairly simple kit to assemble.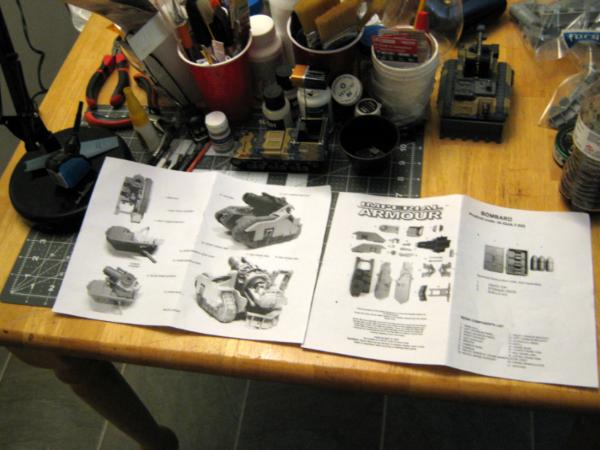 Just a heads up: I'm still waiting on some transfers from Hobbylinc, so I can get started on more work on the Mk 1 Predator Tank. I'm also still waiting on a Tamiya Sdkfz.223 kit to come in from Japan. I also plan on ordering some more accessories from Games Workshop, so I can finish building the Executioner and move on to priming/basecoating.
But the big thing (for me, at least) is that I bit the bullet and sank some green into a nice Forge World kit, one that I wanted for a long time. Hopefully, soon, I will have me a mighty STORMBLADE to start working on. And I didn't have to sell my soul, any limbs, organs, or first born child to buy it.
Anyhow, that is all for now. More to come, folks. Stay tuned.................