Hello, Everyone! I'm casting resin bases up as a hobby/small business for myself to make income while I'm in school. I cast bases that look good, are flat enough to fit a variety of different figures, and blend in well with other bases from other companies to better suit the average figure.

ARMY BASES

AT

ARMY PRICES Please

PM

me if interested.

Corrupted Tech

25mm
40mm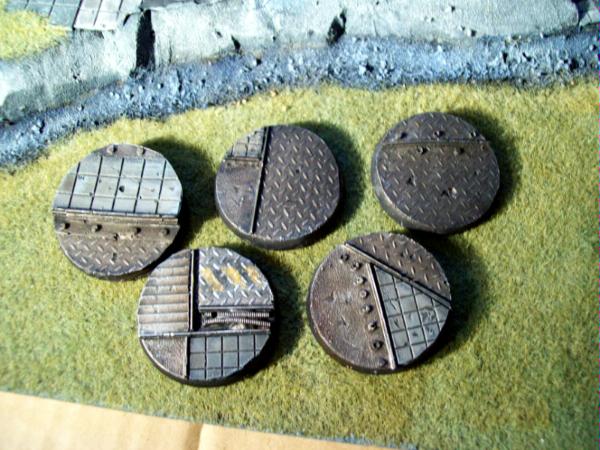 60mm

Heavy Weapon Bases
60mm Heavy Weapon 1
60mm Heavy Weapon 2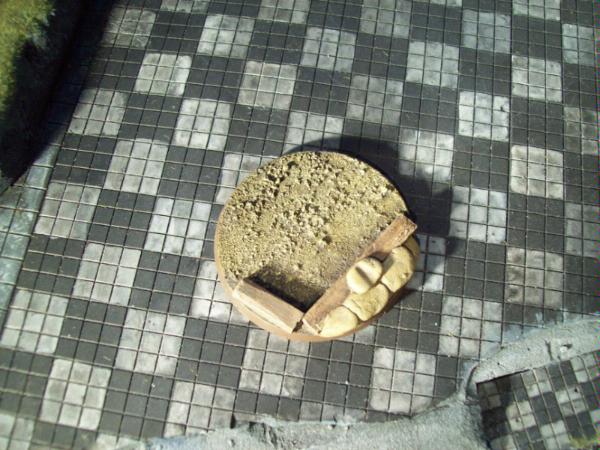 Modern Urban
25mm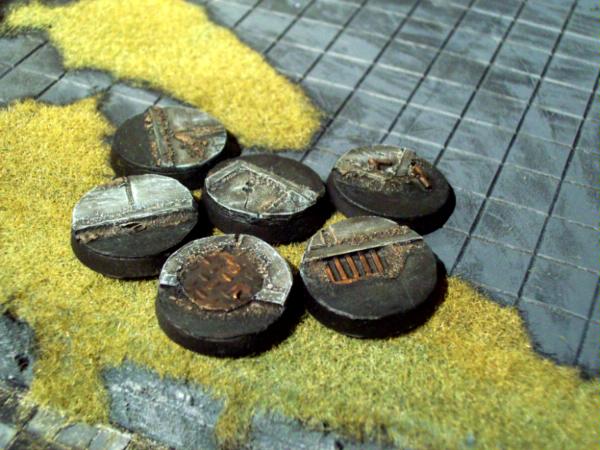 40mm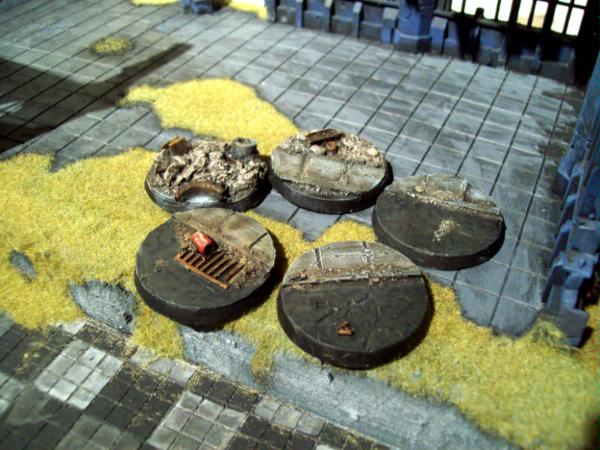 60mm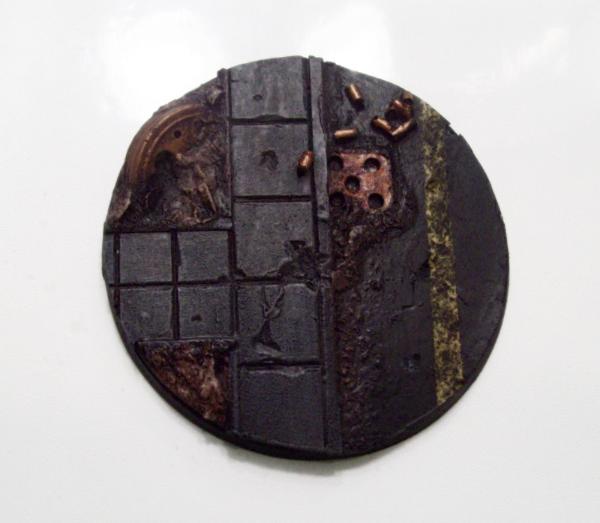 Rocky Ground
25mm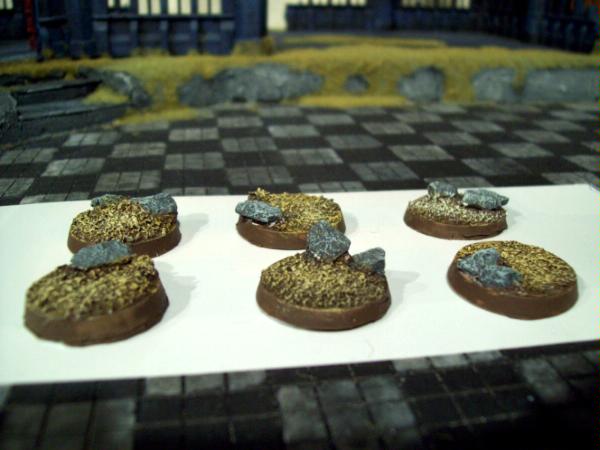 40mm
Not Pictured
Flight Base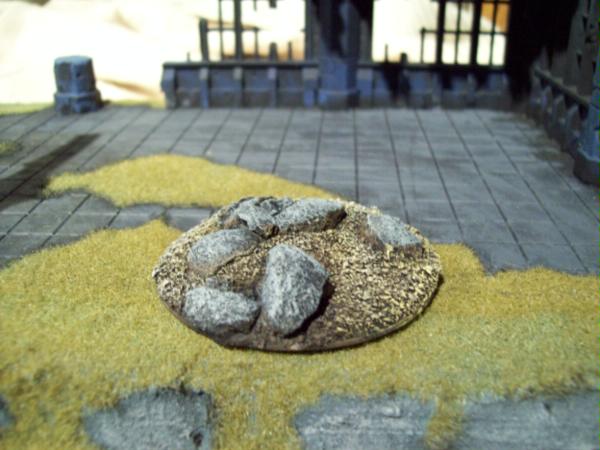 Bike Base - Rocky Ground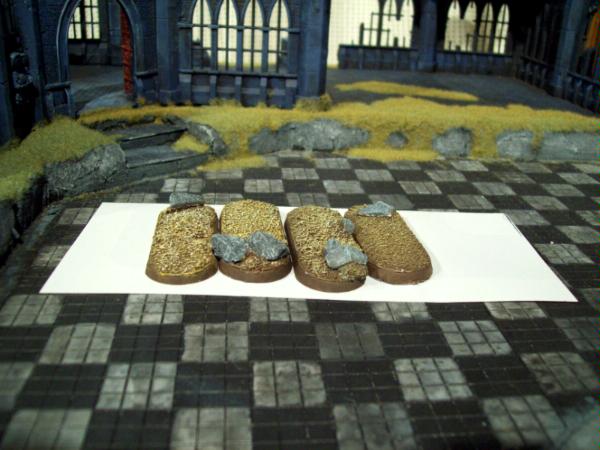 I've also added Fantasy Bases to my line as well.
I have them in 20mm, 25
mm
, 40mm, and 50mm, all in the same style, which I call Broken Temple.
40mm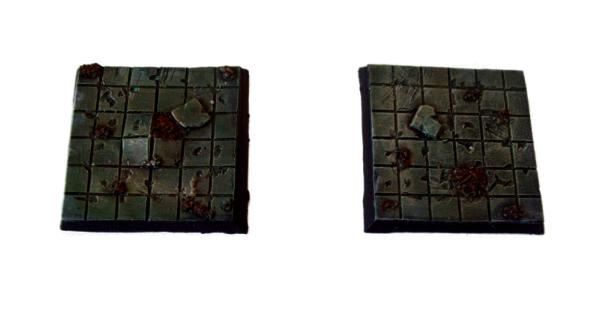 20mm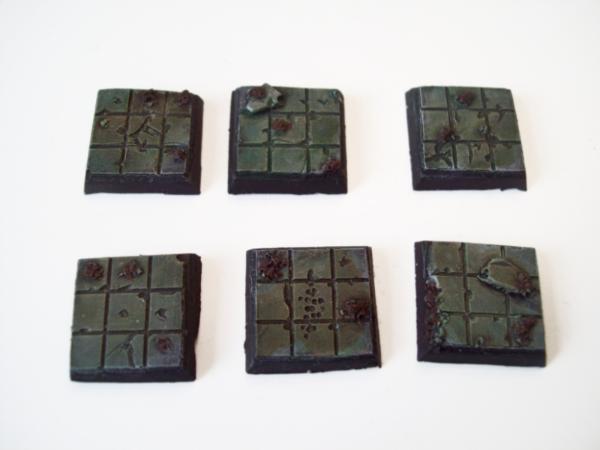 Here are two of my figures on my bases, as an example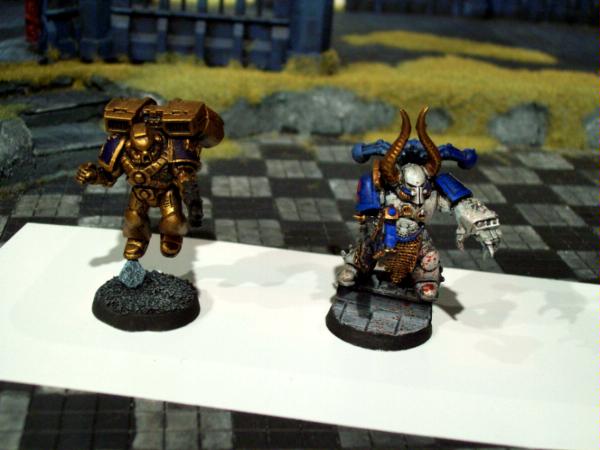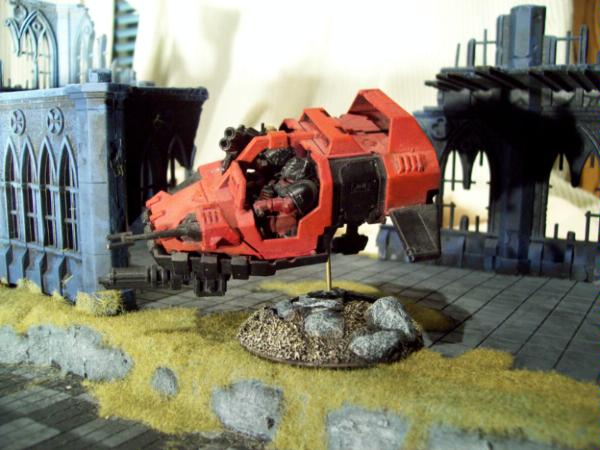 Let me know which style you'd like, either Corrupted Tech, Modern Urban, or Rocky Ground.
All bases are cast in white resin.
Base Size/Cost*
Round Bases
25mm: 10 for $4.00
40mm: 5 for $4.00
60mm or Flight Base: 1 each $4.00
Bike Base: 4 per $4.00
Square Bases:
20mm: 10 for $4.00
25mm: 8 for $4.00
40mm: 4 for $4.00
50mm: 1 for $4.00
Orders over $100 prior to shipping get a 10% Discount
*Price does not include shipping. Shipping is $4.95 via USPS Priority Mail within the continental US, international priority rates may vary.
I prefer paypal.