Finally decided to take the plunge into Fantasy, which is a good excuse to get rid of
40k
stuff I no longer use. Pictures are included where possible, I can take more if you're serious (but honestly, be serious).
A few things before we begin:
- Offers here are fine, as are
PMs
. Whatever you're comfortable with.
-Your stuff MUST be in good shape and I WILL ask for pictures
-I am generally looking for unpainted models. If they are painted it must be to at least tabletop standards and I will be asking for pictures. Assembled is fine, but they must be assembled properly (mold lines removed, etc)
-If you're buying, you're sending the money first, and doing so via PayPal. Also expect to be paying for a tracking number.
-If you're going to lowball me, I'm going to ignore you, or more likely mock you. Sorry but my patience is thin to begin with and on the internet is nonexistent
-Please don't
PM
me with "how much for X?" Either make an offer or don't waste your time.
Here's the haves:
60+ Necrons, painted
Necron Monolith, painted
10 Immortals, painted
15 Destroyers, painted
2 Necron Lords, painted
20 Necron Warriors (
NoS
)
8 Scarab Bases (32 Scarabs in total,
NoS
)
Wolf Lord on Thunderwolf w/ Combi-melta and Wolf Claw
3 Thunderwolf Cavalry, one w/ Stormshield and Powerfist
2 Rune Priests
11 Marines with Bolters
8 Marines w/ Melta Guns
10 Marines w/ Flamers
4 Robed Marines w/ Melta Guns
6 Marines with Missile Launchers (primed gray)
8 Scouts w/ Bolt Pistol/
ccw
2 Scouts w/ Melta Guns
3 MArines w/ Power Fist
3 Lascannon/Plasmagun Razorbacks (with hatches to make them Rhinos) (Airbrushed. The pictures don't do them justice but it's the best I've got.)
3 Dual-powerfist Dreadnaughts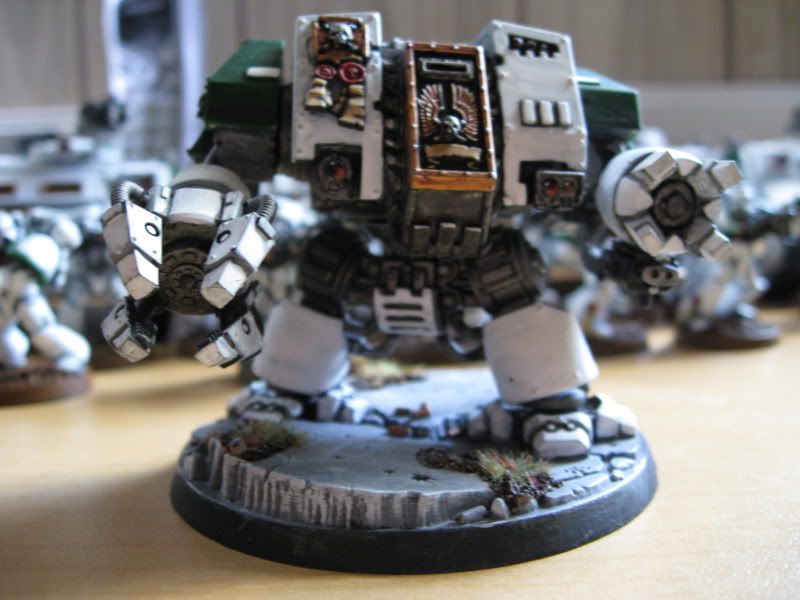 2 Multi-melta/powerfist Dreadnaughts (
AoBR
)
Leman Russ Demolishers, magnetized to be able to take the Punisher cannon as well (which are included) and 2 seperate Leman Russ Battle Tank turrets (primed gray)
And the wants:
2 Imperial Guard Kasrkin w/ Plasma Guns
2 Imperial Guard Kasrkin 2/ Lasguns
Imperial Guard Kasrkin Sergeant
2 Imperial Guard Steel Legion w/ Plasma Guns
2 Imperial Guard Steel Legion w/ Lasguns
Imperial Guard Steel Legion Sergeant
Night Goglins w/ spears (
BFSP
are fine, and probably preferred)
Goblin Doom Diver
Night Goblin Fanatics
Goblin Chariots
Goblin Wolf Riders
Snotling Pump Wagons
I'll also take offers on other Goblin stuff, so feel free to offer me stuff not on this list.
Thanks for looking!