"They say that the warriors of Vior'la are aggressive, savage, on the verge of the Mont'au.... I say that we are the way forward in this galaxy and the way to spread the greater good to the savages who do not wish to join us..."
~Shas'O Vior'la Shas'Verlis
Thought since i finally got some finished models photographed I was gonna start posting them here for everyone to see. So first up is my first squad of firewarriors with their devilfish transport, sadly i havent painted the drones to go with it yet, but those mite be next i think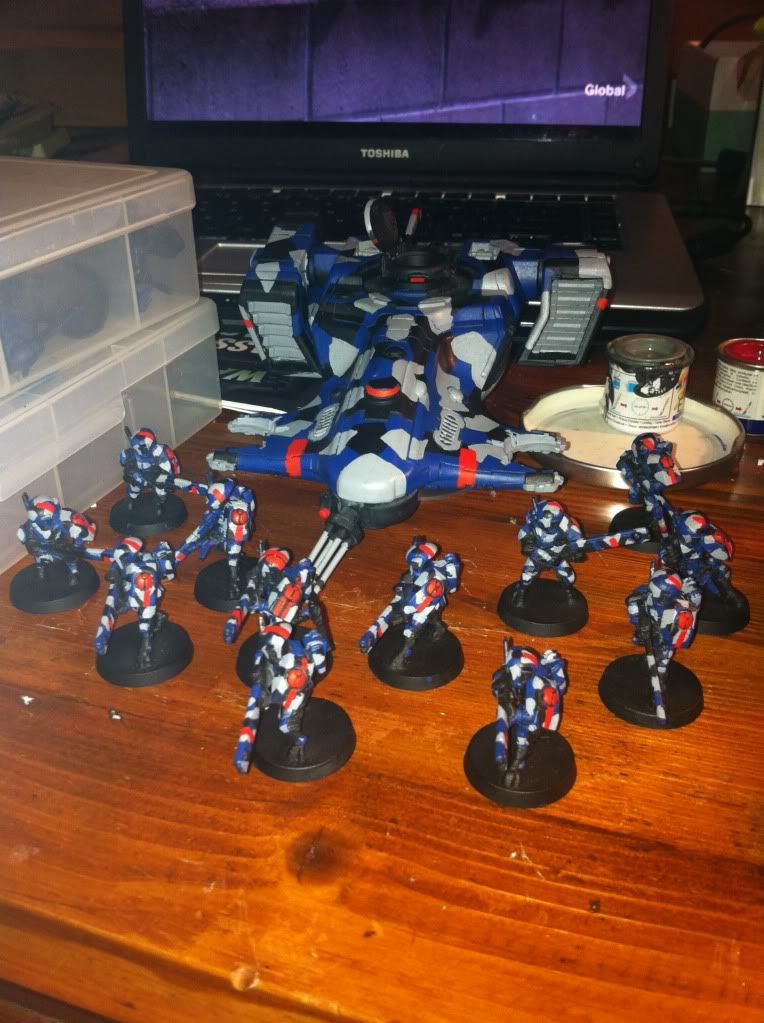 and another picture from the side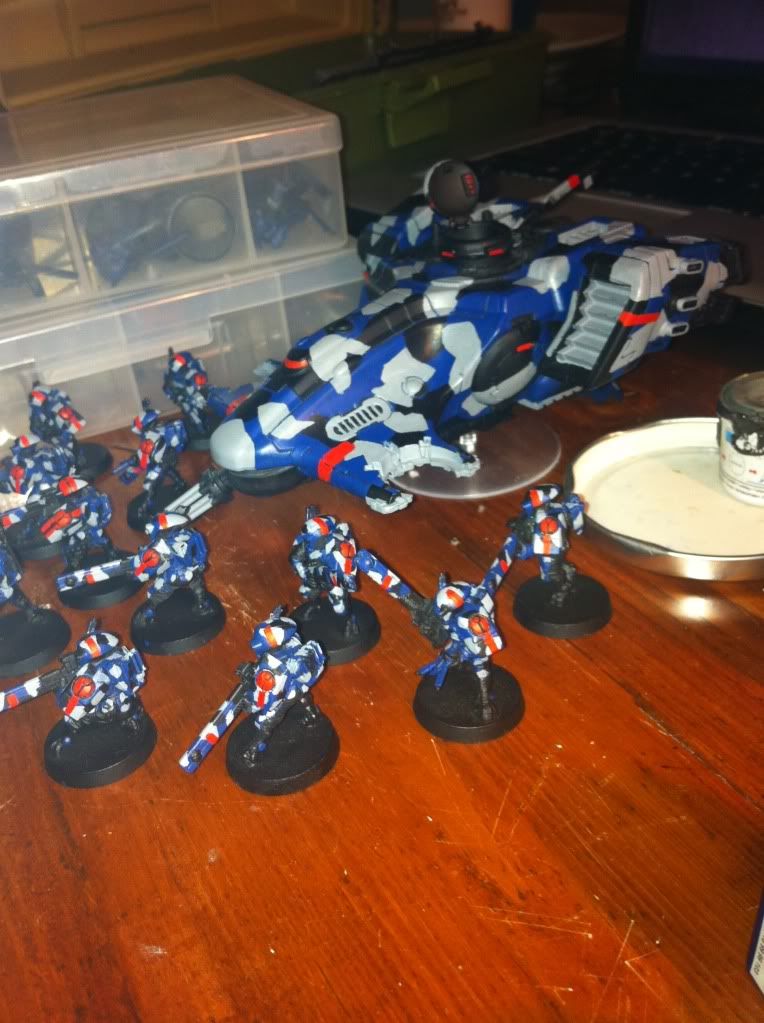 Any comments and tips would be nice

For the greater good my friends!
p.s sorry for the picture quality, my DSLR cam is currently on lend to a friend, these were taken with my iphone, will do some better photos when i get it back