Hey Guys,
I've been quite busy of late, and, lacking a camera of decent quality at this time, I've been eschewing posting pictures of the large number of figs I'm actually getting done. This should remedy that fact somewhat.

There is a tournament coming up soon here in Blustery ol' Saskatoon, and I've been working feveridhly to get together a smaller strike force of all Jump assault marines.
I will be expanding this force after the tournament as well, building up a number of terminator and vanguard squads, and grabbing some of that sweet forgeworld ravenguard stuffs.
First off, Team T-shirt design! We have an eclectic team (necrons, grey knights, Sisters of battle and my ravens).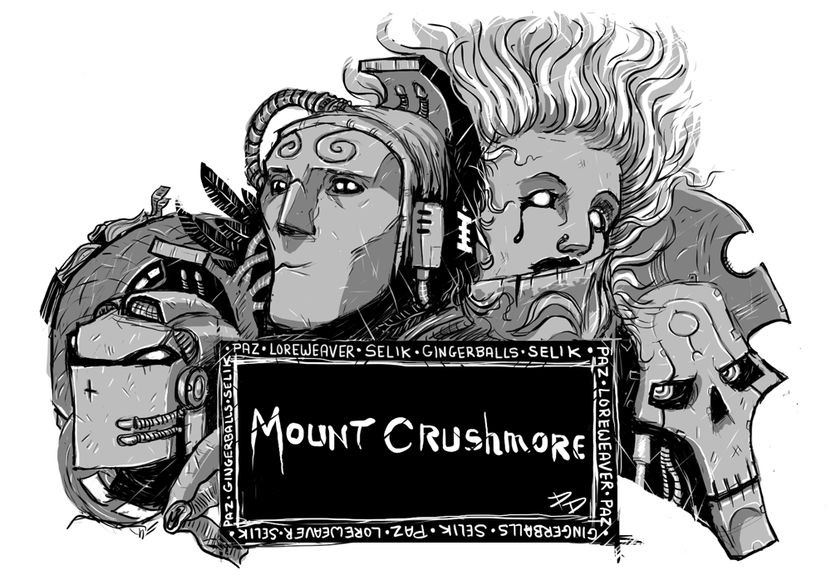 Next up is my Librarian with handflamer and jump pack, Euclid (sorry for the lower quality, until I can grab a new camera, my iphone will have to do.)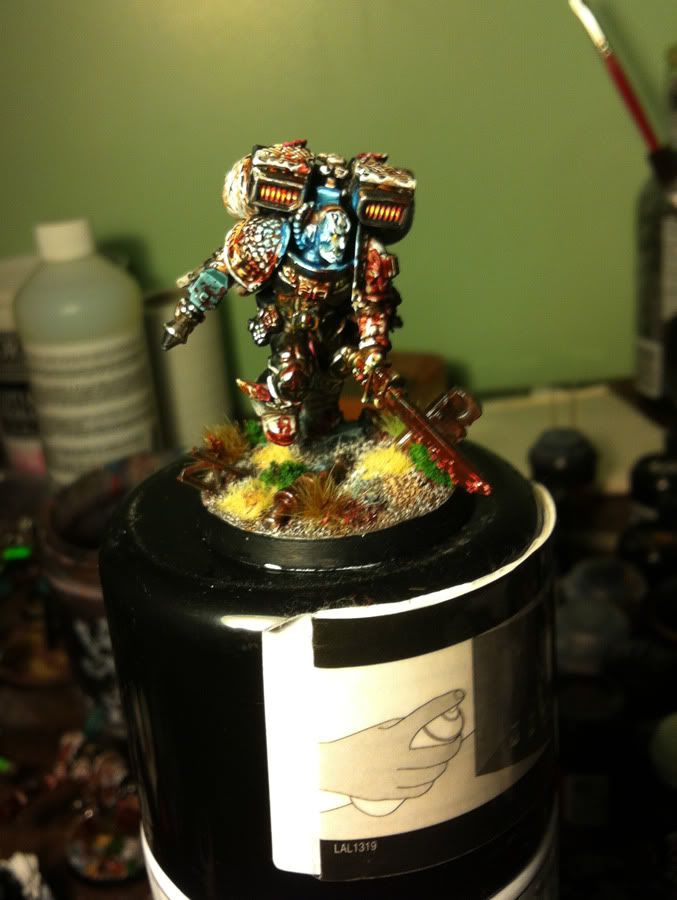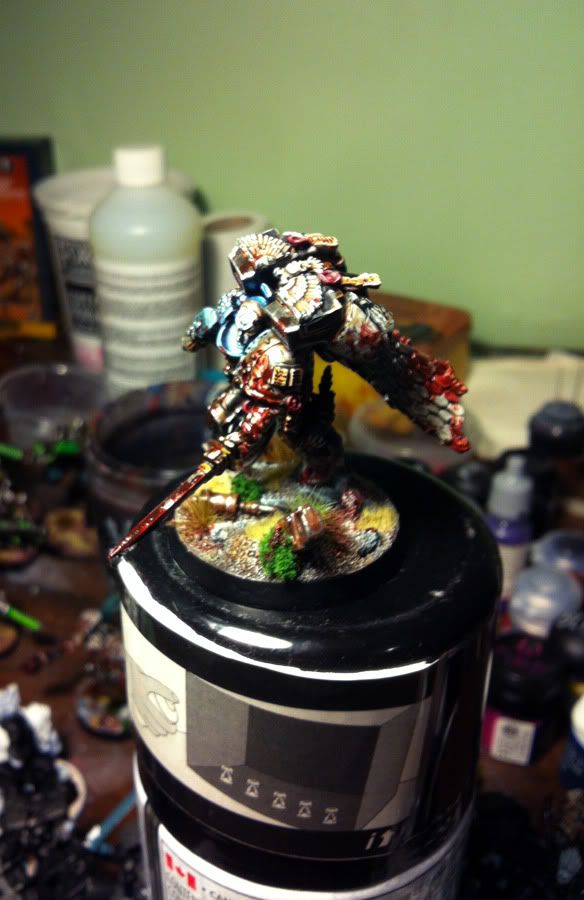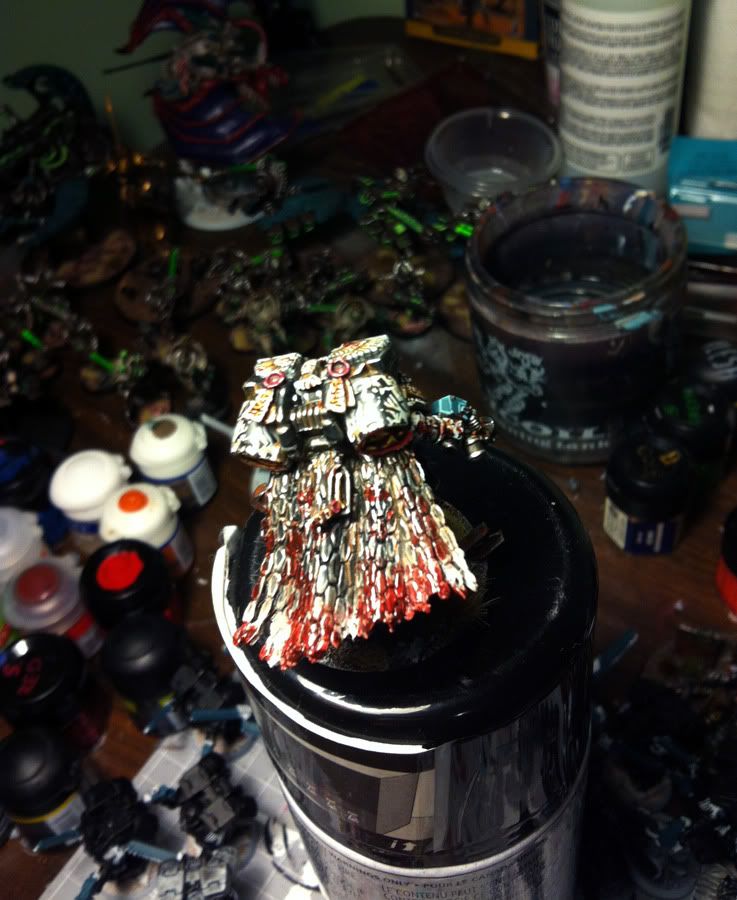 Lightning claws and melta bombs sarg, leads "
cc
" squad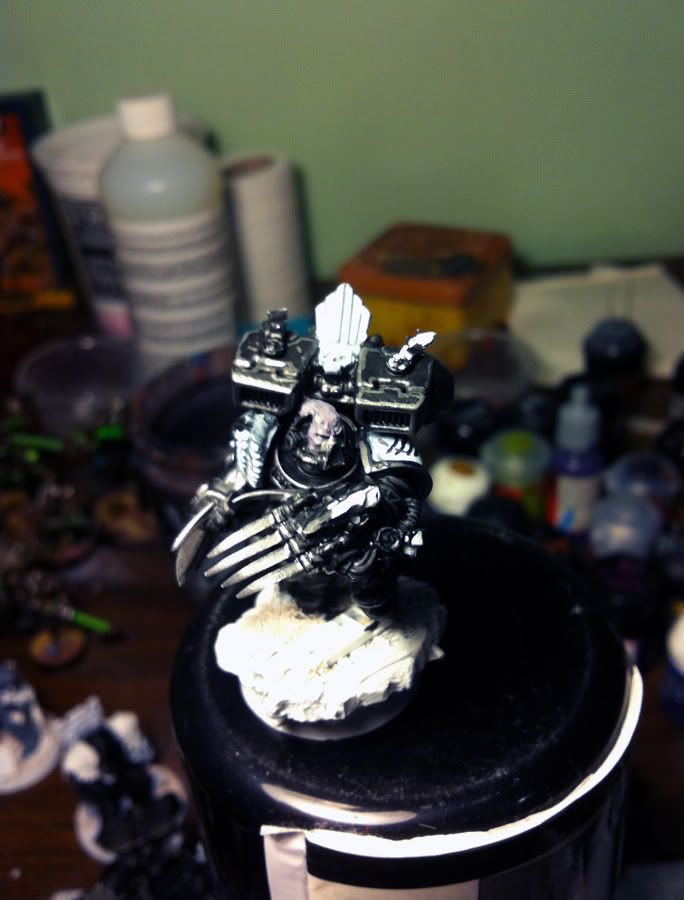 Powerfist and infernus pistol (im using blood angels codex, dont judge me!) sarg, for "tankhunter" squad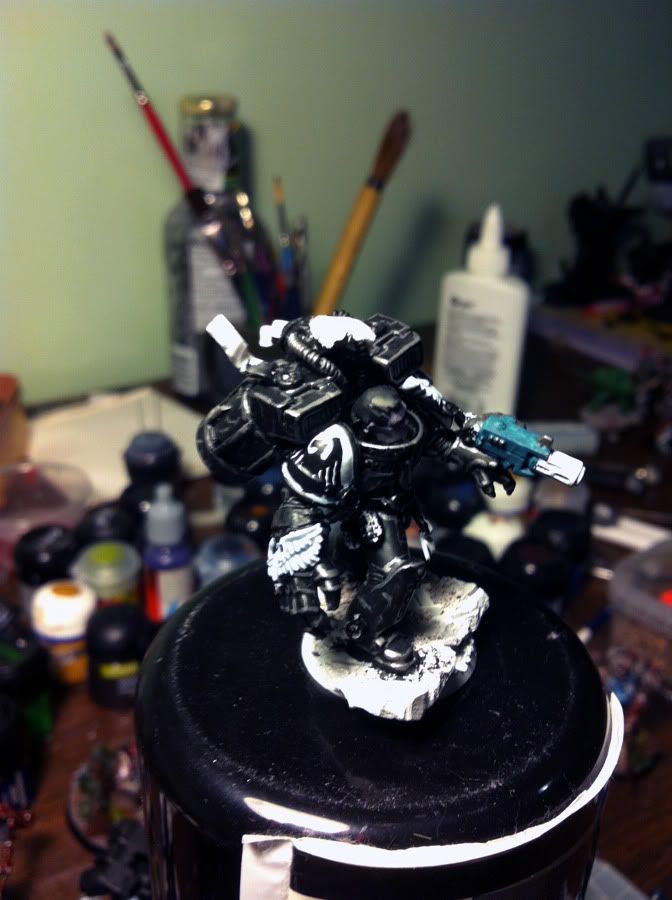 Objective marker, dead captain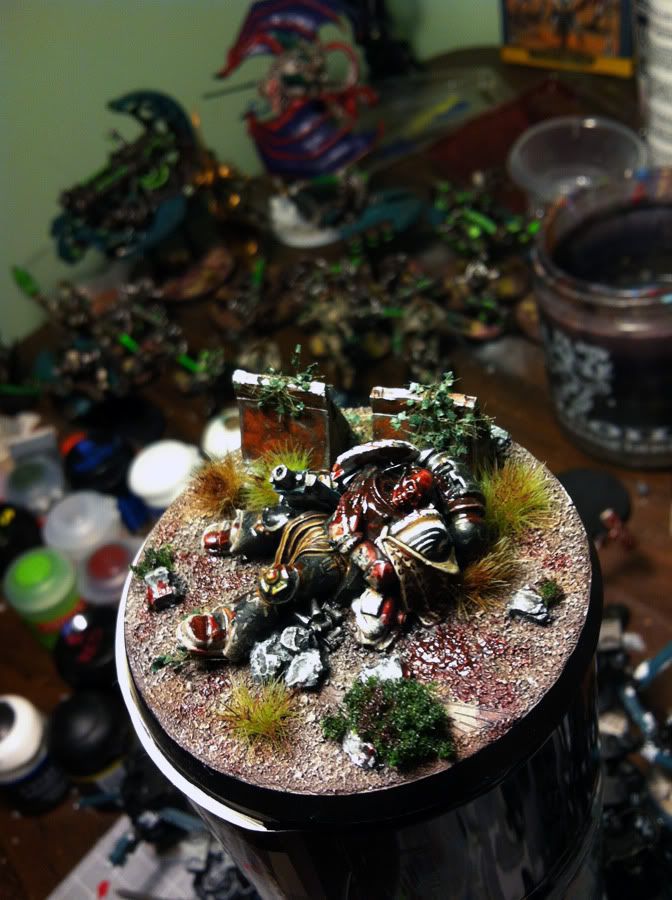 Terminator test models, using "cataphract design (grey knight heads, maxmini shoulderpads, and lots of conversion work)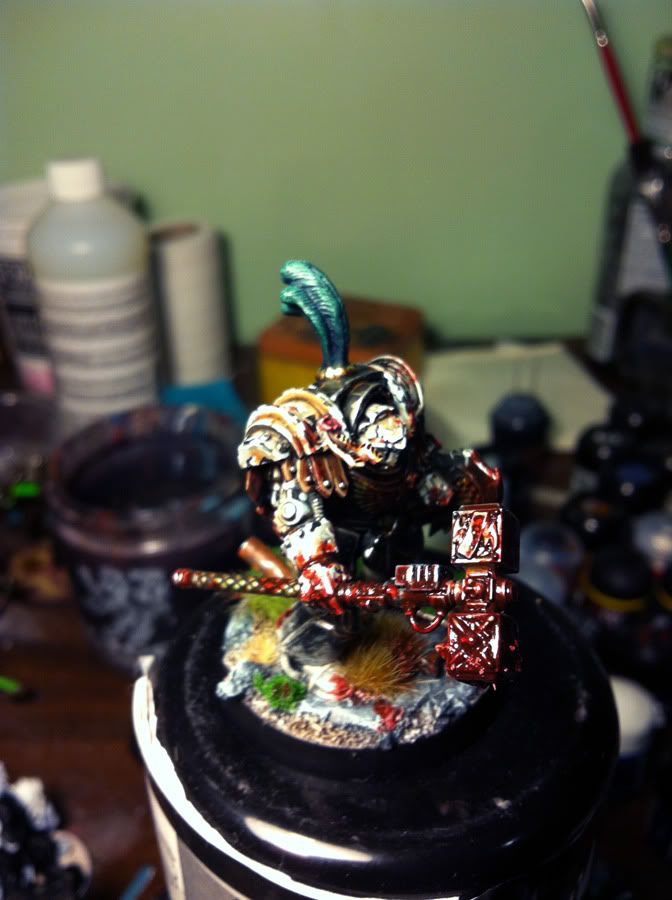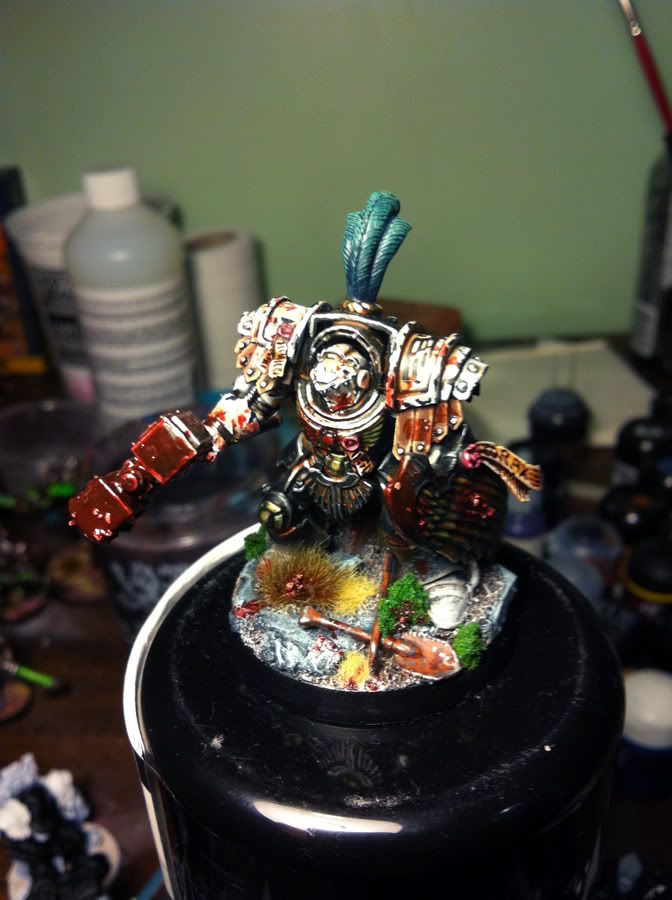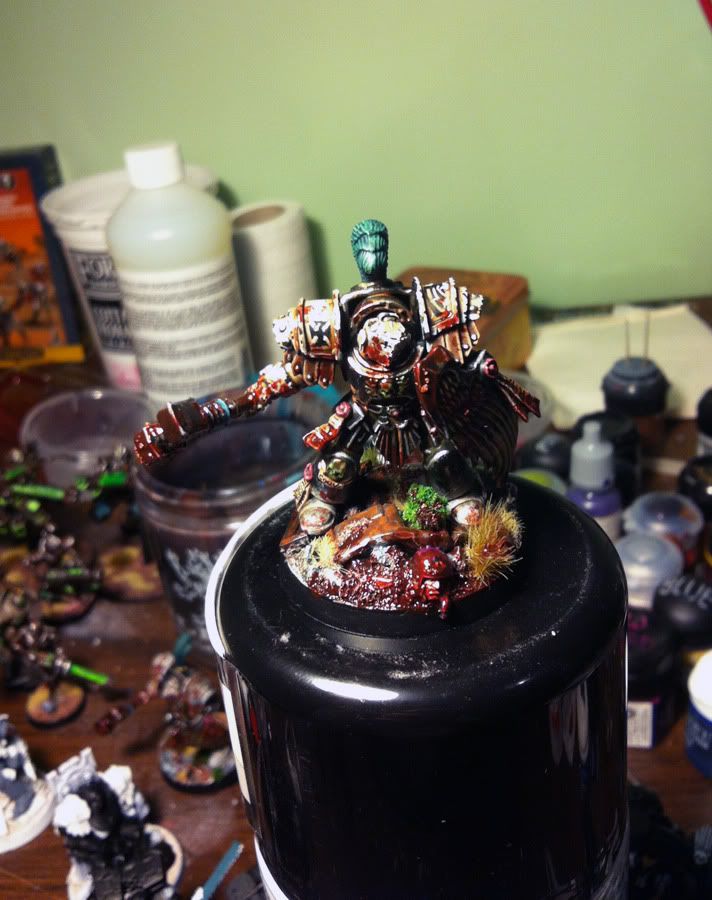 The whole force so far
And just got in a big shipment of bitz from maxminI! preheresy jumppacks, shoulder pads, and "raven" eagle shields!