This is my battlewagon (bet you wouldn't have guessed)...I've added a top crew compartment, driver's cab and turret using Trukk parts. The 28mm scale beer bottles are from a Scottish company called Accurate Armour who have some nifty diorama accessories. In places the painting looks a bit rough but I can assure you it looks better in real life (honest...

).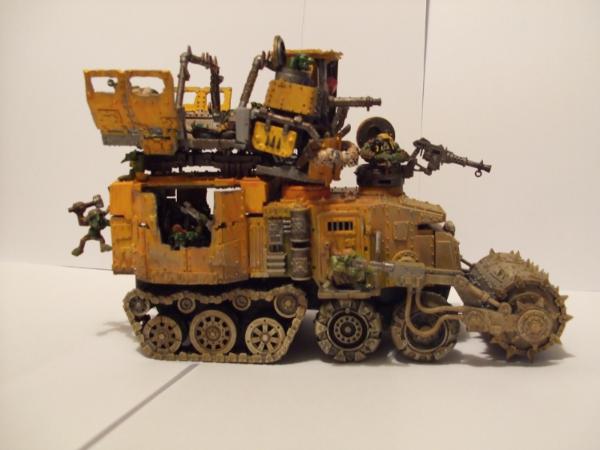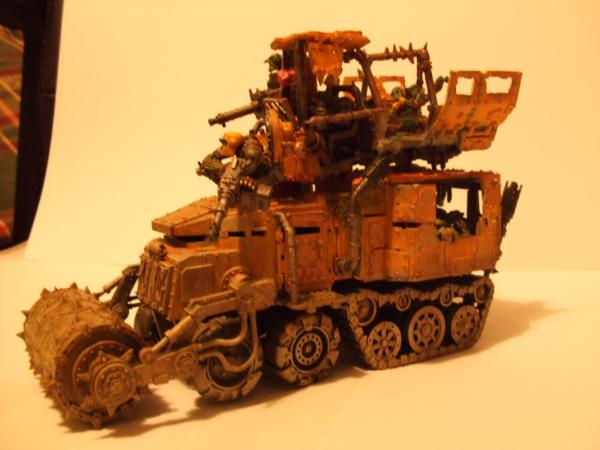 Front view - you can see the chain of skulls on the hull and the dice in the driver's cab on here: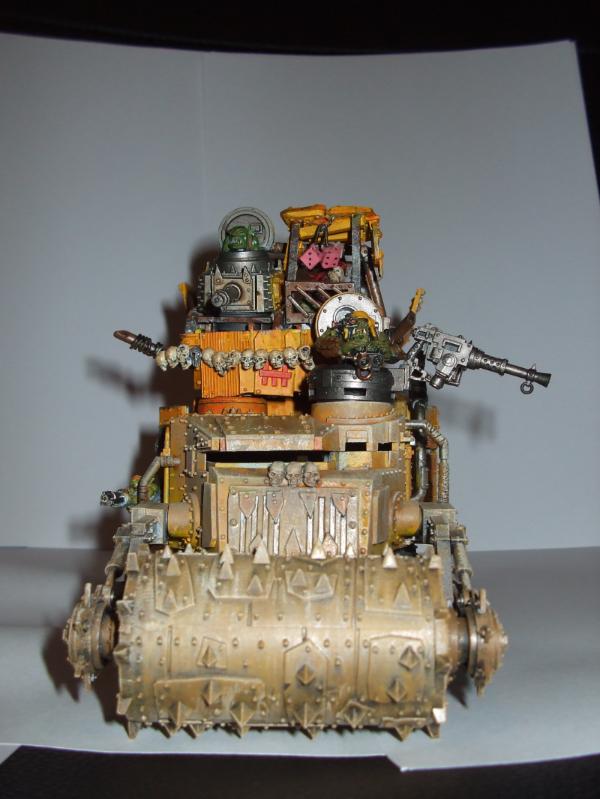 Detail of the top crew compartment - an Ork lies worse for wear still clutching a bottle while an enterprising Grot runs off with his valuable teeth: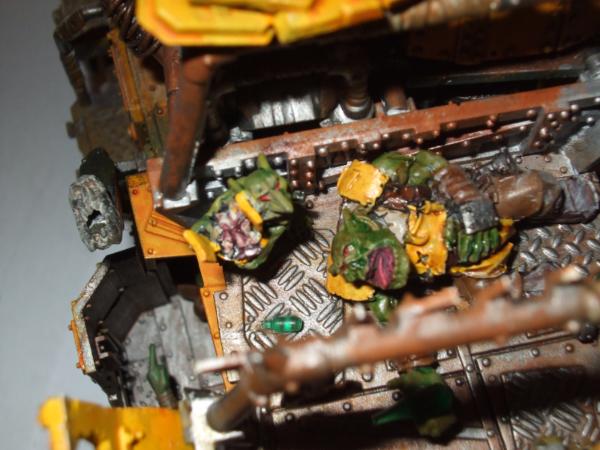 Another Ork takes a break from his drinking session to examine a mortar bomb: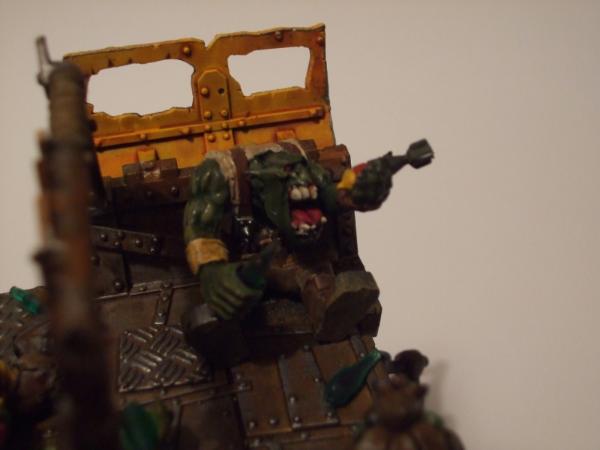 Shot from a different angle of the Ork with the bomb while an amused Grot looks on: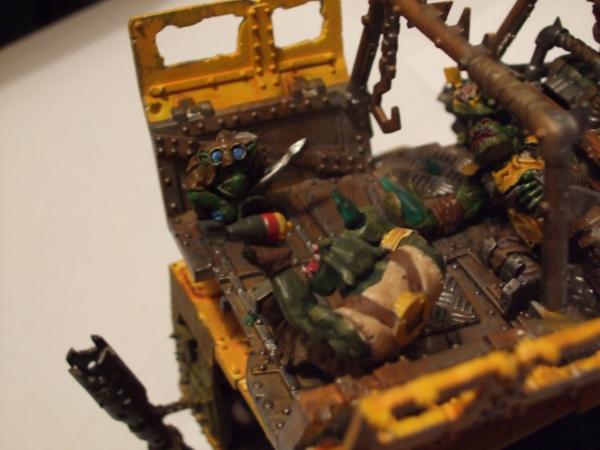 Lower compartment: the chief Rigger directs his crew: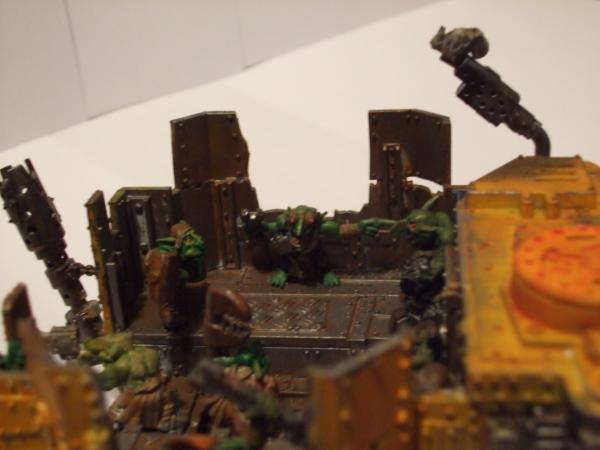 Grot riggers (the left-hand one guarding a Mek's backpack he's found);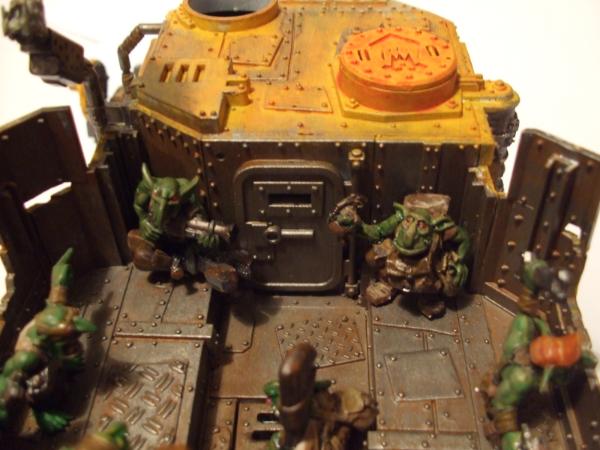 More Grot crew: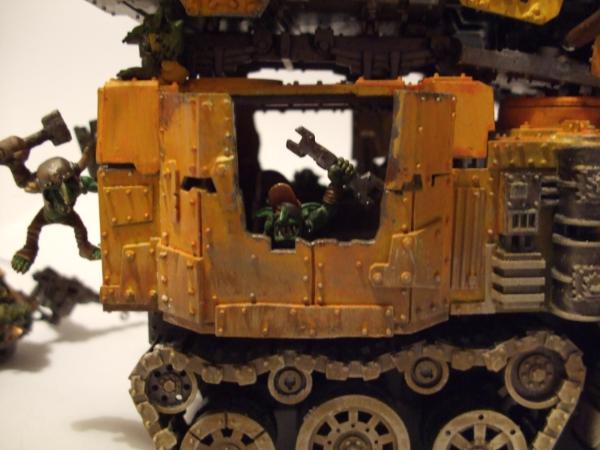 "I hate my job:"
On board toilet facilities: