Well, well, well. After nearly 2 years I have finally finished my first fully painted
40k
unit: This is a Salamanders tactical squad of the second company. Painted up to a decent tabletop quality.
Overall Squad: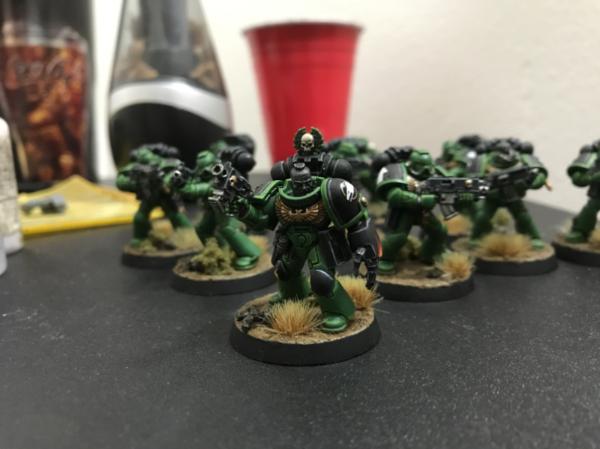 Sergeant Petrakis: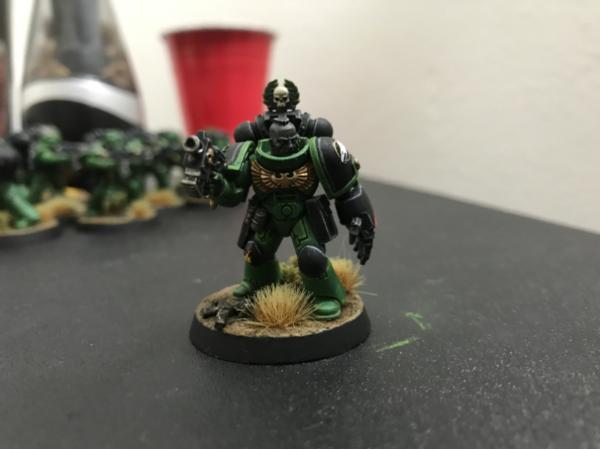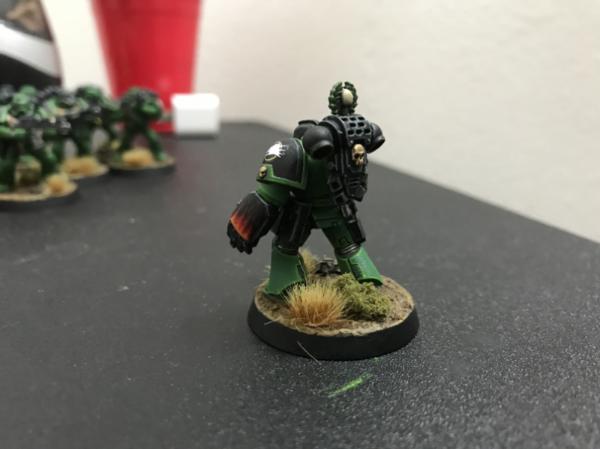 Battle brothers: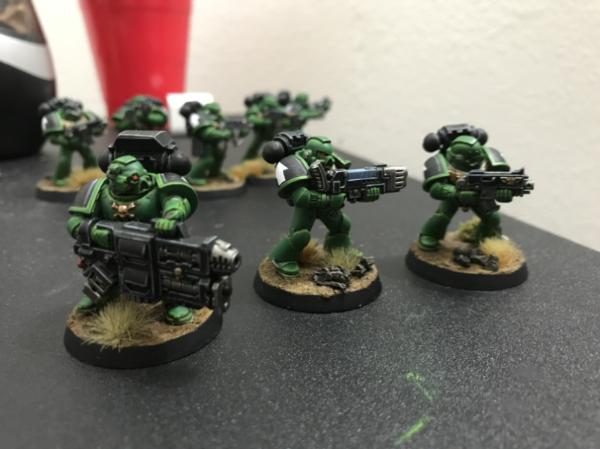 Close up of the Plasma Gunner and the Grav Cannon operator: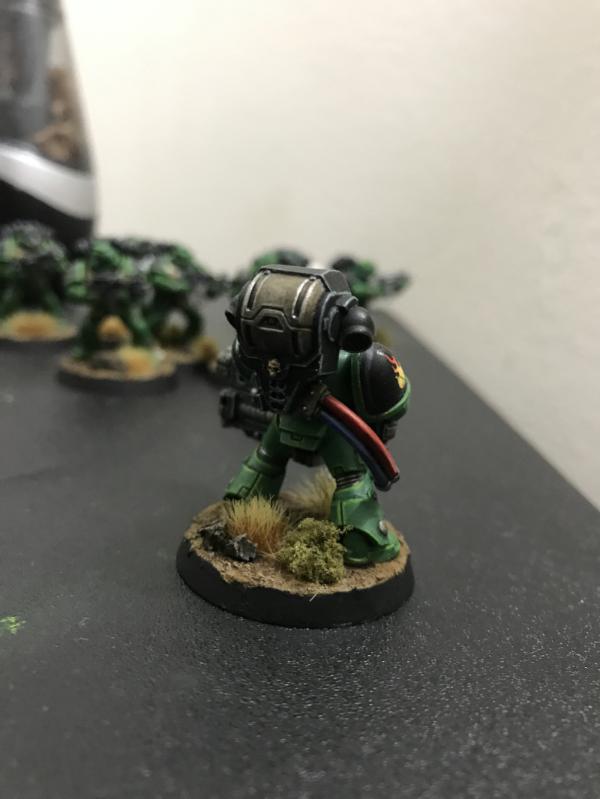 The basing scheme is an arid scrubland. Most people go with a volcanic basing scheme for Salamanders but I wanted something more muted so it doesn't distract from the actual models. As for why there is a distinct lack of flamers? Well, it's because I glued the squad together before I knew what I wanted to do with the army haha. I assure you I have some tactical bodies in reserve and in the future there will be some burning goodness. Besides, Plasma is still a kind of heat weapon, no?

Next up is this Venerable Dread and this Lieutenant I kitbashed. I am now at the point with my bits where I can stick together a complete marine by digging around.
The reason the dreadnought looks minty green is because he was stripped after I botched up a primer job. Tip for you fine folks out there: Army Painter spray primers need to be held a lot closer to the model than most other aersol paint sprayers. I used the typical distance I do for
GW
sprays and it left a gritty finish.
Lieutenant "I point at things therefore I am in charge" Guy: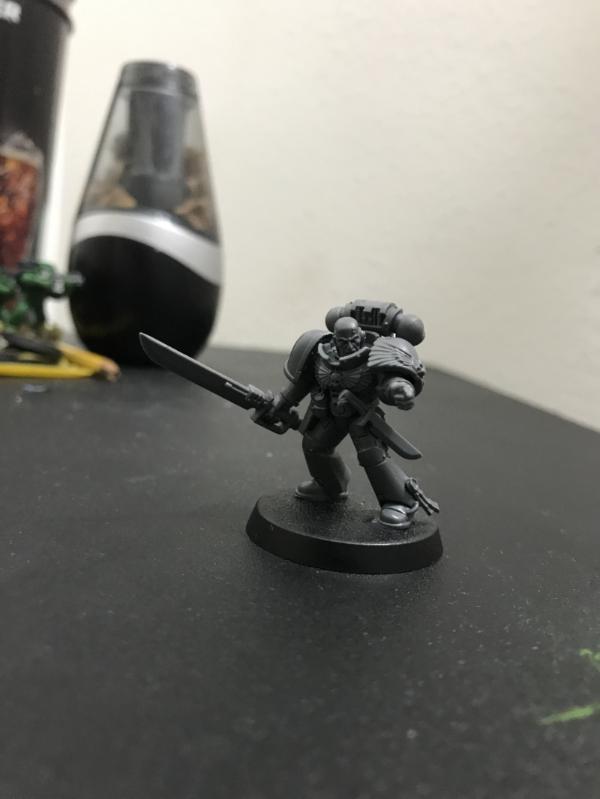 Minty Fresh Dreadnought: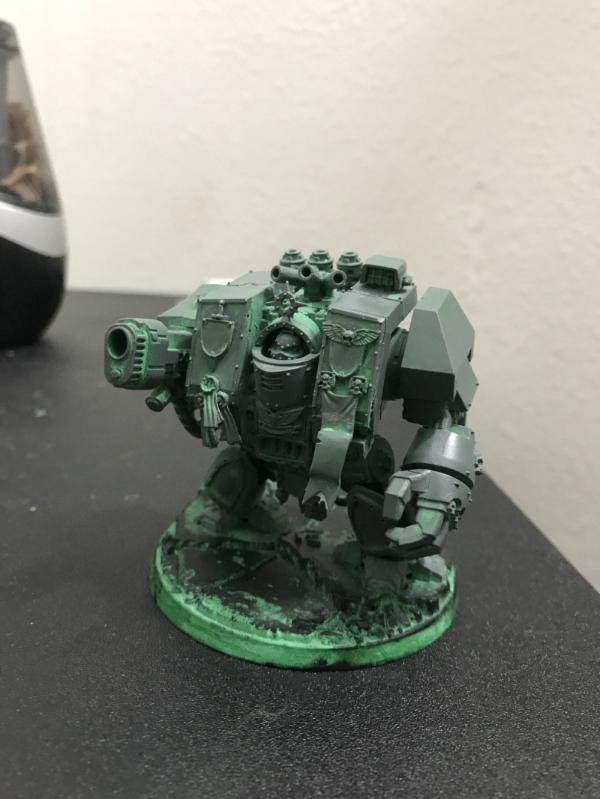 Comments and criticisms welcomed! I won't be offended if you call out my mistakes. I always want to improve!