OK SO HERES THE TUTORIAL ON STUBBLE (this is an excerpt from my
PM
blog that can be found here
http://www.dakkadakka.com/dakkaforum/posts/list/395565.page
)
Now i know there are lots of ways this is done, this is how i do it. It may or may not be the easiest or best, just illuminating a bit of what ive always thought was a bit of a mysterious technique. Hope it helps

Step 1. Finish the Head including all details and highlighting etc etc
Step 2. Make four dots on your palette. Your flesh base (tallarn in this case) Black grey and brown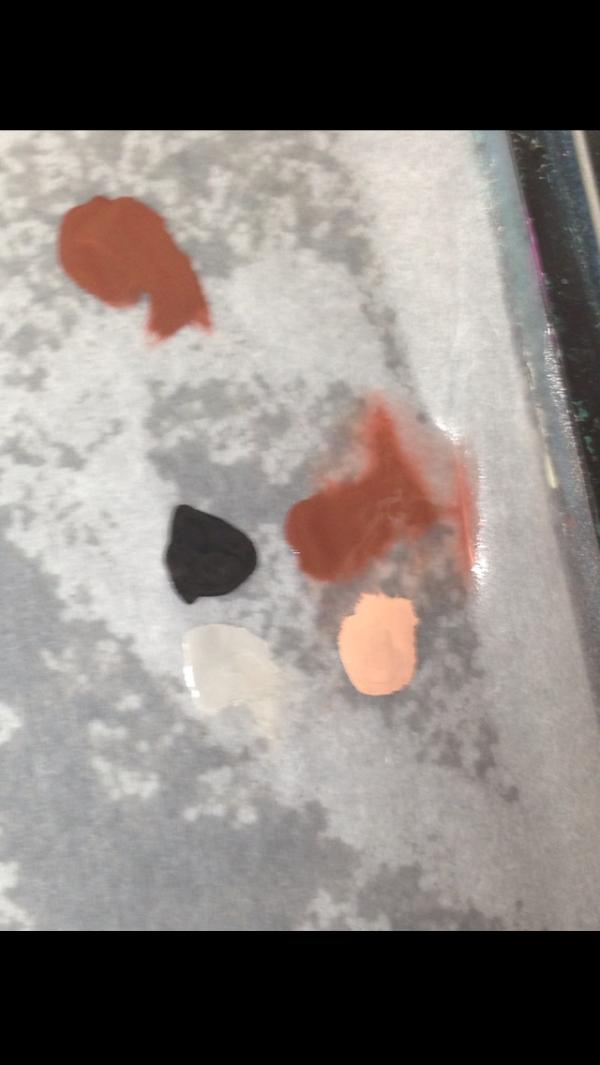 Step 3. Mix them and add water. Youll get this color...ish...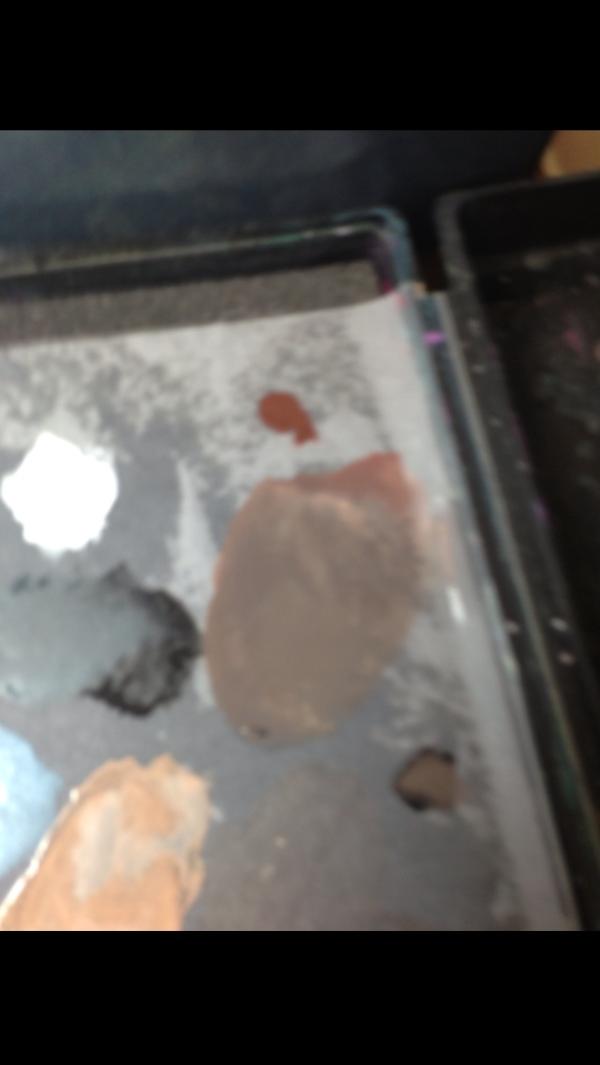 You Consistancy should be this...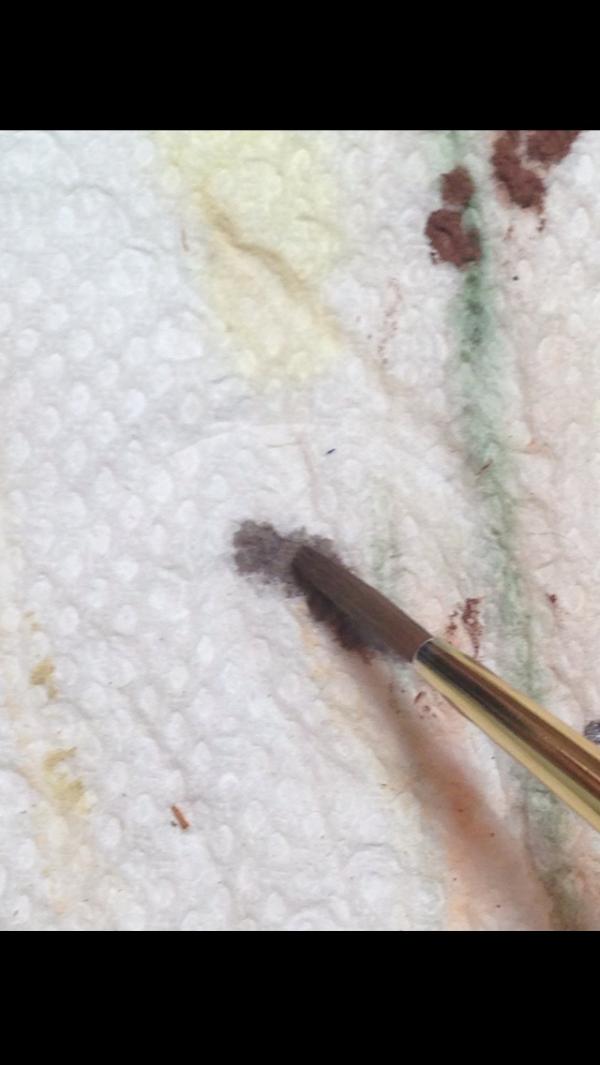 Step 4. Now, Slowly glaze on the wash to areas that naturally have hair. Be careful at this stage because you dont want him looking like the wolfman. If this isnt accurate the effect can be lost.
With just one or two glazes youll still have very sublte tint. Like So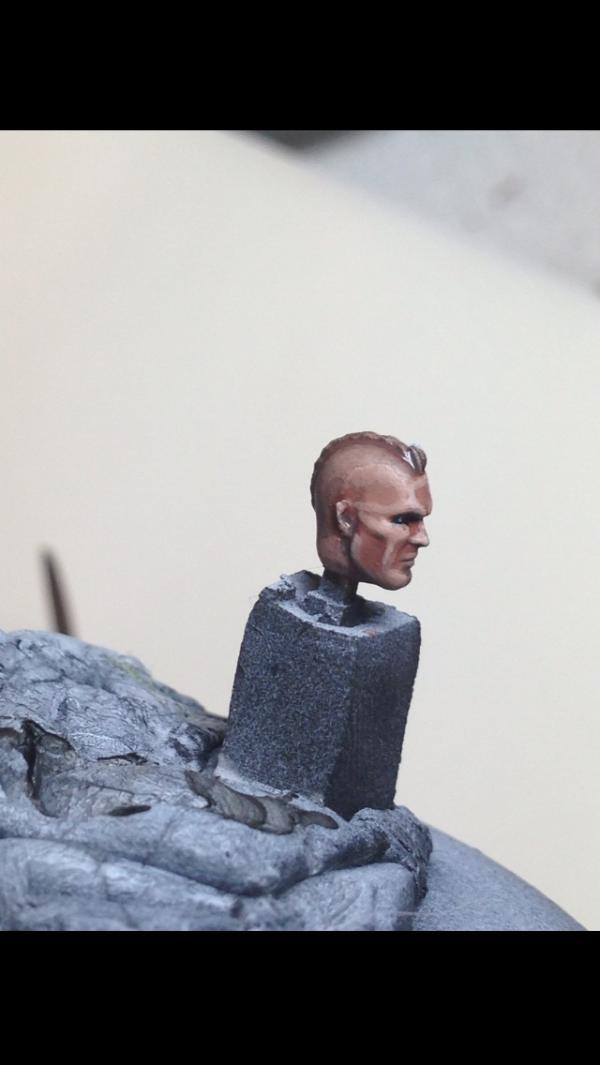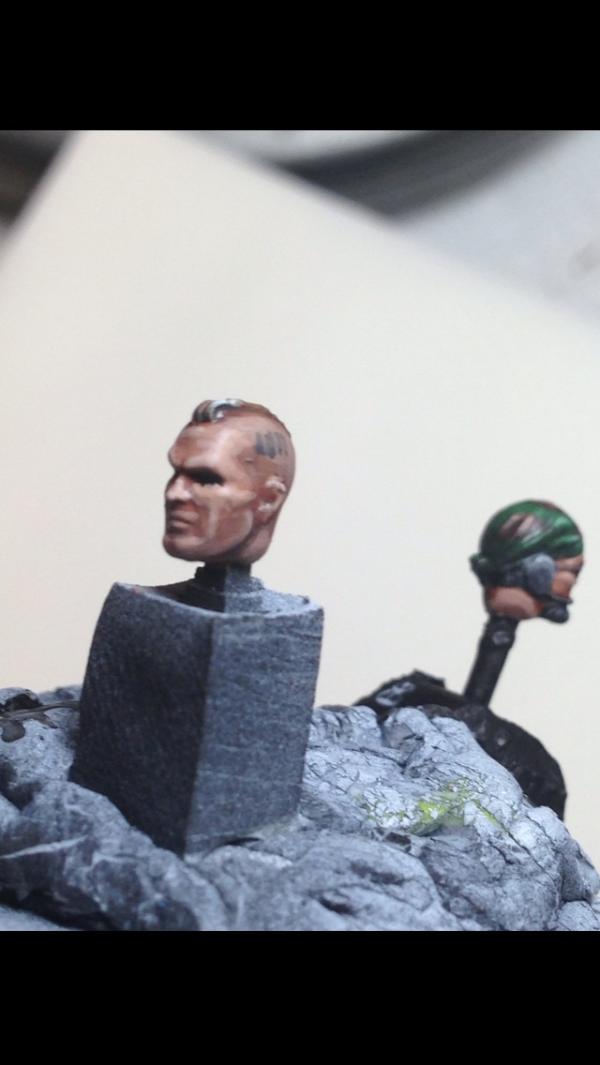 Notice the already painted tat. And also notice that my paints are always very wet and thin...in this case even more so as its a glaze
Now, heres something to expect. This glaze will act slightly different than an ink. Its milkier. The trick can be to find the right mix so its visible and doesnt look liight grey. Black is your helping hand here. I will generally pull the glaze to pull it into deep crevices where the stubble will be closer together, but because it isnt an ink sometimes things will dry a little bit hard edged like so: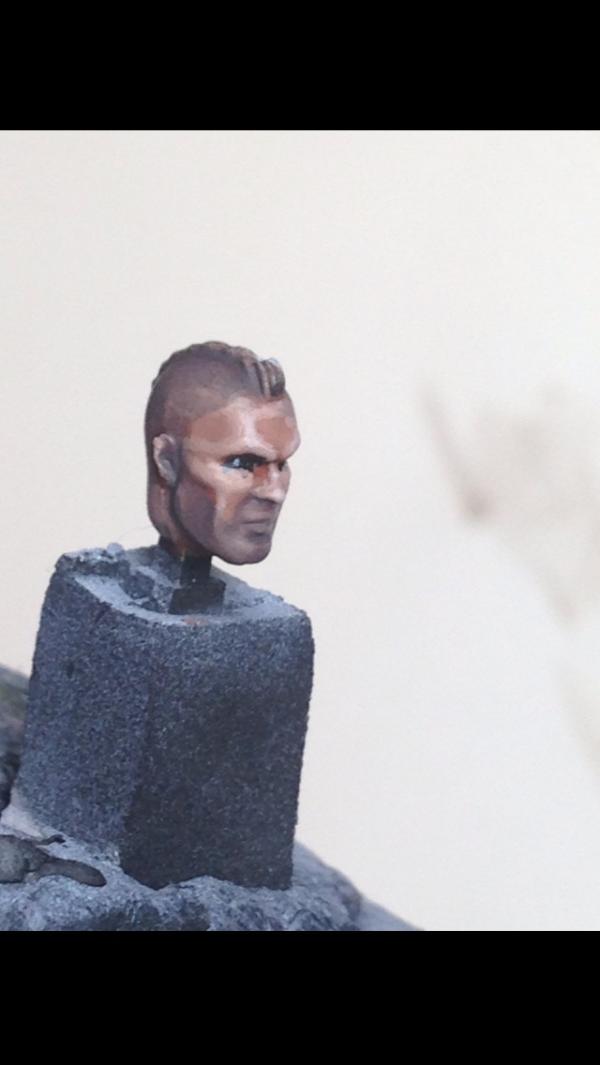 Notice the hair line? Not terrible but we can go a step further.
Step 6. Now Add your flesh base to your stubble glaze: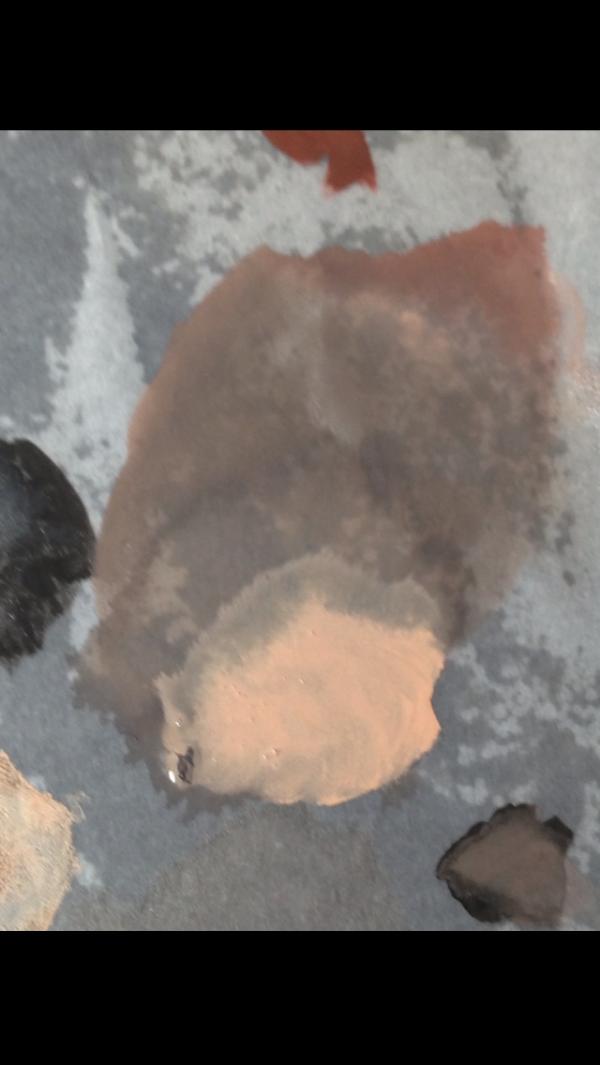 Step 7. Then we clean up the edges using the proper color in that mix. Also, that same color can be used to rehighlight areas that are now covered with stubble, like the chin and jawbones..Use your eye for color to determine this...the final effect is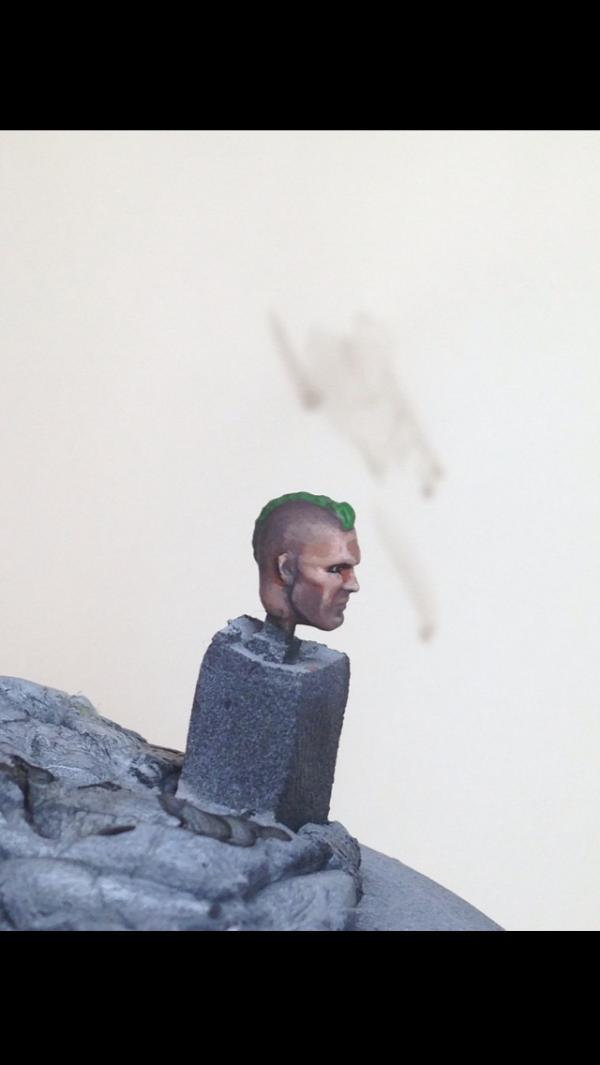 See its subtle but blends the hair to your skin tone.
AND THATS
IT
!!!!
Hope You guys found this useful

Thoughts are appreciated as usual

Bebop