Orks aside, I'm also tinkering with a Eldar Exodite army (Rural Eldar), and YOU can help me with it =)
I'm very inspired/love to steal ideas from this army
http://www.lounge.belloflostsouls.net/show...-converted-army
I've made 10-11 jetbikes. Some of them are like this, some of them a bit more scouty, and have made some with wood elf capes (not photographed) I'm thinking they are getting jetbike-bases later on.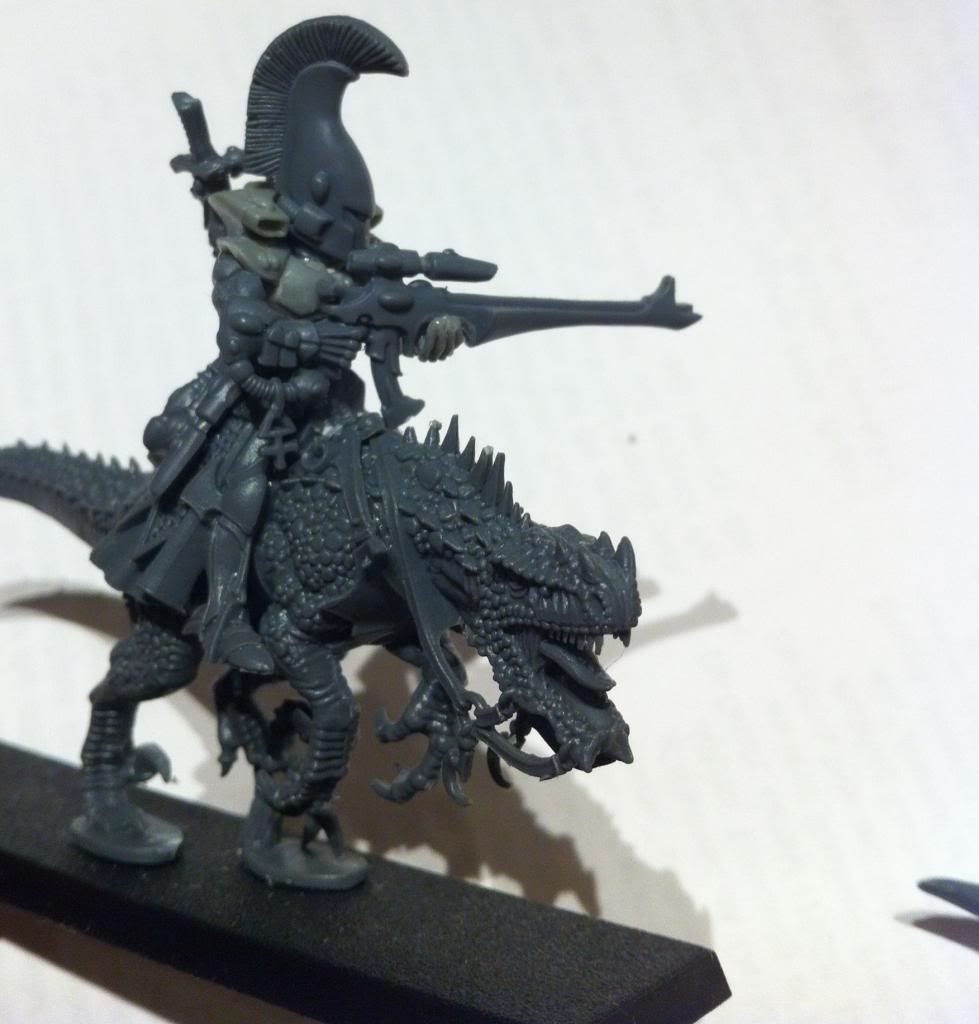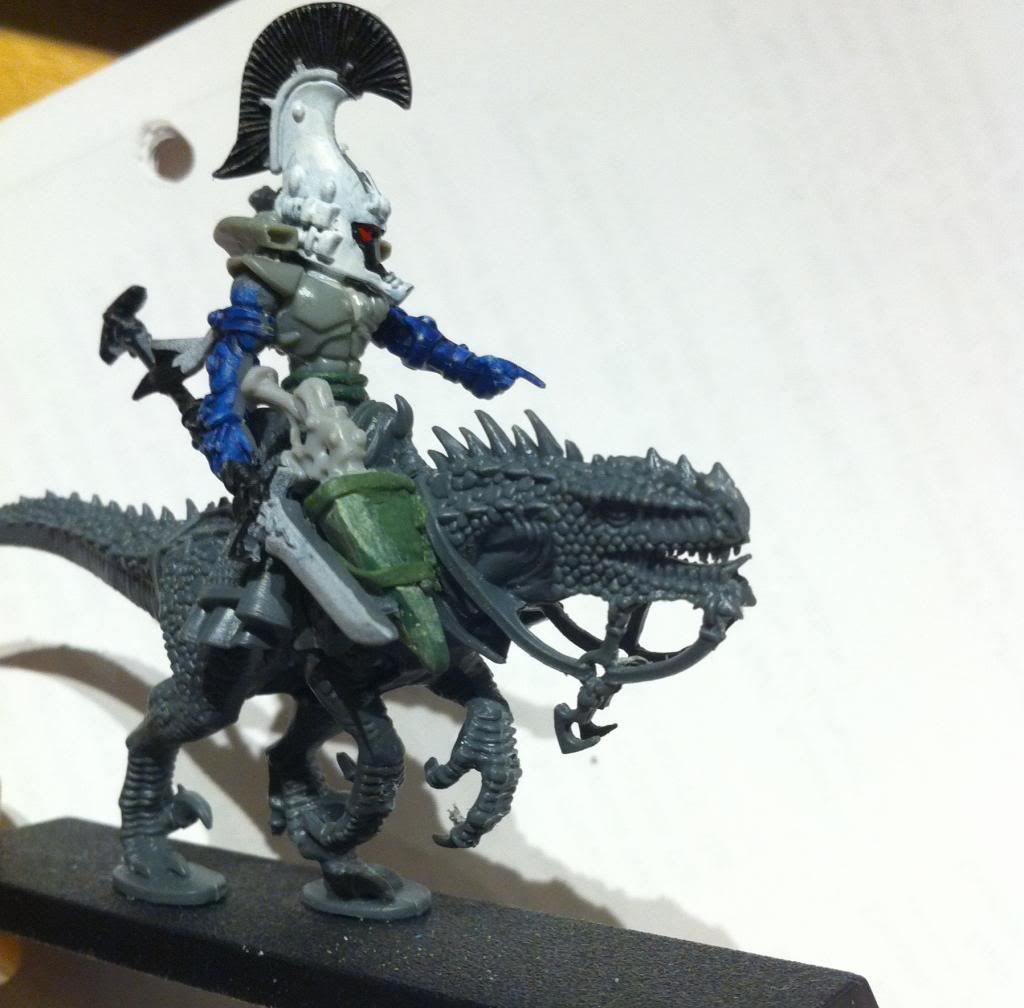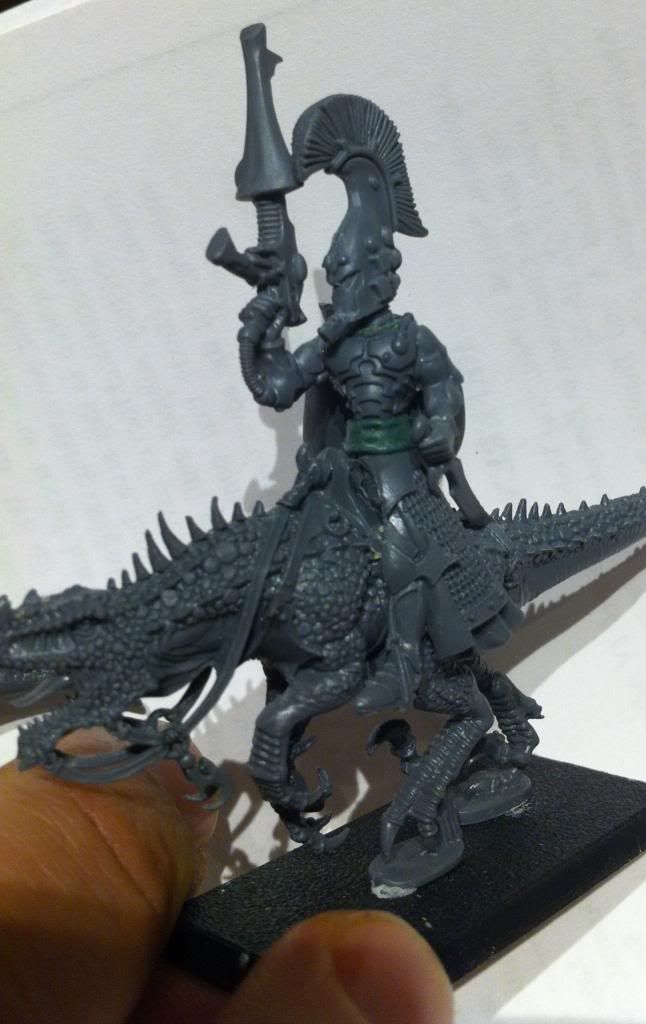 I've made some Dire Avengers (Or guardians, I dont know/care yet) This might give you an idea of the direction its going.
But, the reason I really did all this, was to do DRAGONS!
I imagine to use the OLD high elf dragons for falcons/fireprisems/Night Spinner. Its kinda the same size and bulk. A bit more horisontal bulk, but significantly more in sillouette. They are a bit wider than the falcon chassis aswell, so I doubt I'll ever hear bullDoo-Doo about "Converting for advantage".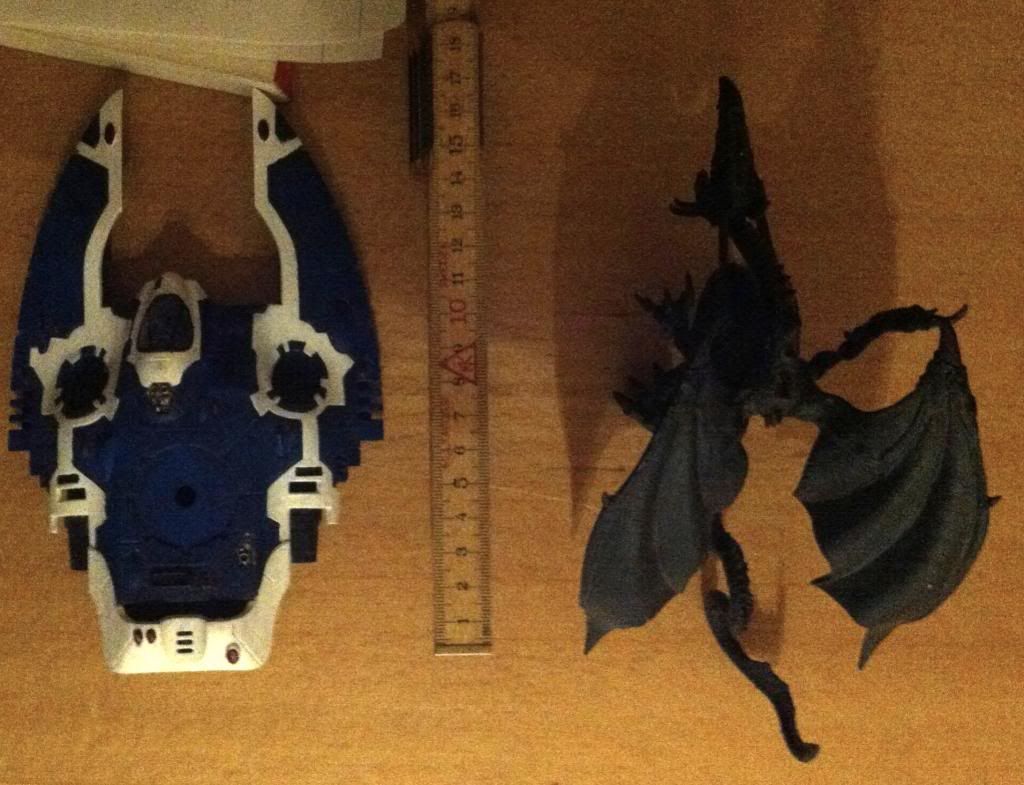 This is where you might offer some contemplations:
I'm thinking to do one of the following:
- Perhaps put guns directly on the dragons, perhaps in the hands of riders, or on harnes-mounts.
- Put elves with relevant guns on the base, so the guns the vehicle has are represented on the vehicle, kinda a bit like a diorama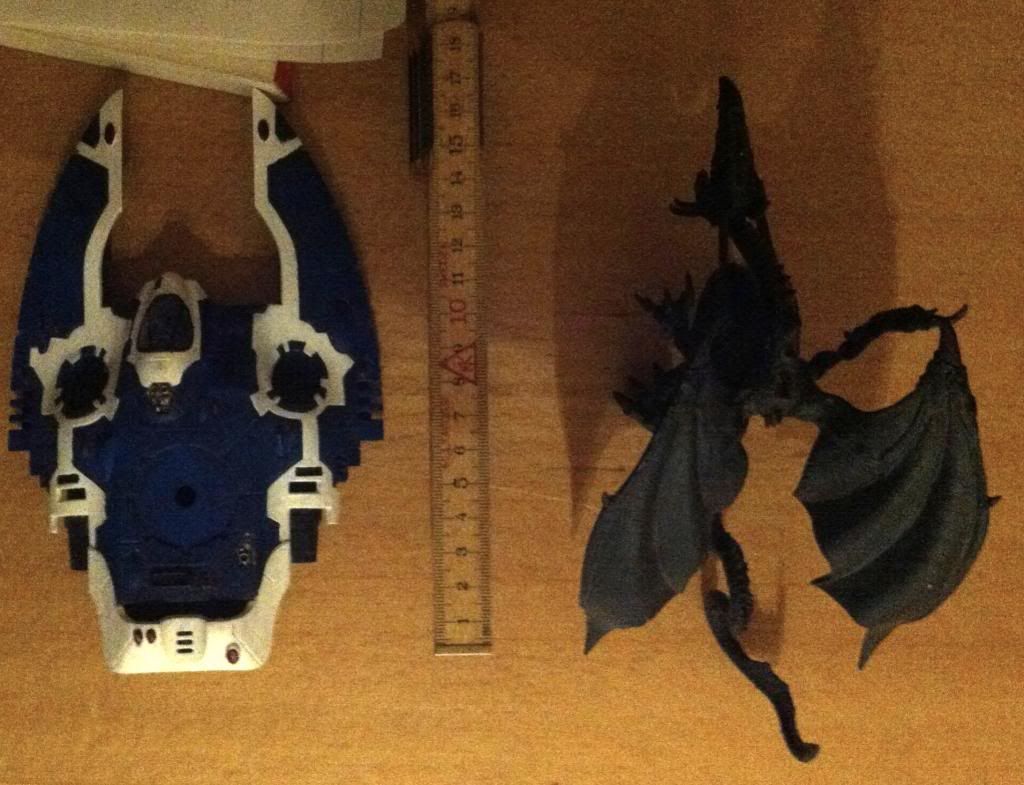 What do you think would work the best? Do you have other awesome ideas for dragons/monsters for stand-in eldar stuff?

If you have amazing ideas or thoughts I'd be very interested in hearing them, since I'm still only in the brain-storming phase.
I don't really like the Wraithknight model, and I'm considering making a diorama-style base filled with perhaps a Lizardman carnosaur, some buildings and perhaps some Phoenix Lords, and then count-as a Wraithknight. I'd make it take up roughly as much space and skyline as the model, by adding in ruins or something. Sounds crazy? Sounds like a great idea? Sounds like gibberish?
I imagine jungle base theme, perhaps Ill be lazy and just do
Micro art junglebases
, or perhaps scratchbuild something myself..
I imagine using the NEW high elf dragon as Wave Serpent, and count the shooting-part of serpent shield as a ear sundering shriek/sonic boom from the dragon. I feel that makes a lot of sense, ignoring cover and everything. (i'm also inspired by helldrakes torrent flamer, and the way it can reach any place on the battlefield) Besides, I feel wurms and dragons suit Eldar/exodites very nicely.