So I'm currently unable to prime any of the stealth suits that I bought, due to it being cold outside, but I managed to sneak the homing beacon and prime that in order to test my planned basing scheme and to plan the paint scheme on an actual Tau model.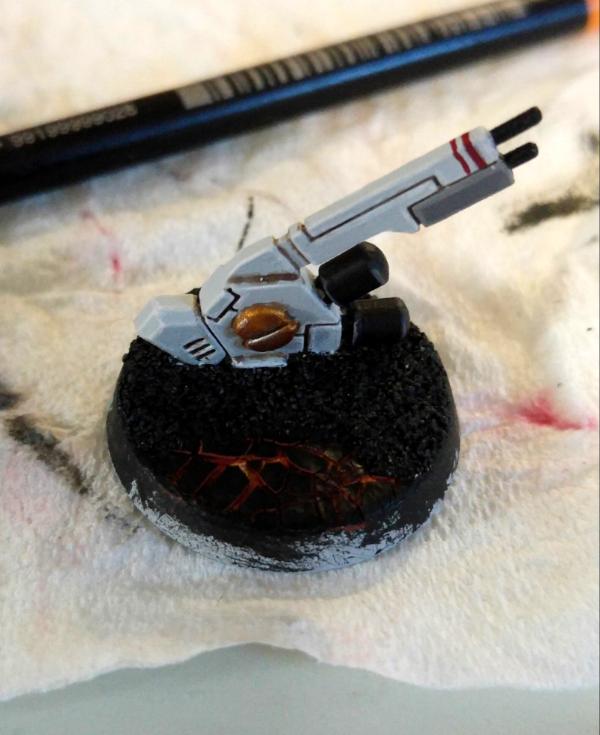 I'm absolutely in love with the lava effect; it's based off of a tutorial that
GW
did as part of its youtube advent calendar last month, but I felt that it doesn't make much sense for a full base (other than for flying things), so I've put the lave effect to one side. Even so, I love how it's come out. The actual dirt isn't finished in this shot, I had to rush out for work after leaving it to dry overnight.
The painting I'm... okay with. The actual colour scheme works very well I feel, but I've not painted for a few months and, in my opinion, it shows. my edge highlighting needs work, and the shading in the recesses is a bit sloppy. Hopefully that's partially due to the model being very small; we'll see how it goes when I try a drone.
Hopefully the rest of my models will be dispatched at some point soon, so I can actually write an army list (I'm never using Wayland Games again), at which point I'll be able to work out which other models I need to get.