Skinflint Games wrote:

Focus isn't our strong suit in our little gaming group, so Dan & I figured why not start a Dakka plog to show what we're up to? There will be various themes here, but all will be the united by the love of little plastic soldiers and the hatred of spending money..

Step forward 1/72

40k

:

https://skinflintgames.wordpress.com/2016/04/19/da-skooderia-pt-2/

- Da Skooderia Ferrorki, Evil Sunz Warband

Khornate Chaos Cultist

Guardsman of the Hazzard 1977th

Our own 1950s retro sci fi/ WW2 mishmash, Apocalypse Earth:

featuring the noble Atlantic Alliance defying the evil hordes of the Holy Soviet Empire.. at least sometimes..

Apocalypse Earth's steampunk/VSF/fantasy cousin, Hyperian Wars:

https://skinflintgames.wordpress.com/2016/09/

The skirmish/

RPG

Apocalypse Earth: Black Ops spinoff:

https://skinflintgames.wordpress.com/2016/04/

And not forgetting our guilty love of 2nd Ed Space Marine!

https://skinflintgames.wordpress.com/2016/12/26/im-dreaming-of-a-green-xmas-epic-space-marine-battle-report/

Over the last 18 months or so our modelling skills have come on apace, largely thanks to many of the posters here on Dakka. Hopefully we can post the odd thing you guys will enjoy, and the karmic balance will be complete!
Automatically Appended Next Post:
Right, it's ON!
For better or worse, Dan and I have signed up to the League of Extraordinary Riveters terrain competition... We've ogled other people's work for long enough, time to throw our hat into the ring.
This time the theme is using something food based as a start point - full explanation here:
https://www.dakkadakka.com/dakkaforum/posts/list/775200.page
So we're beginning with this: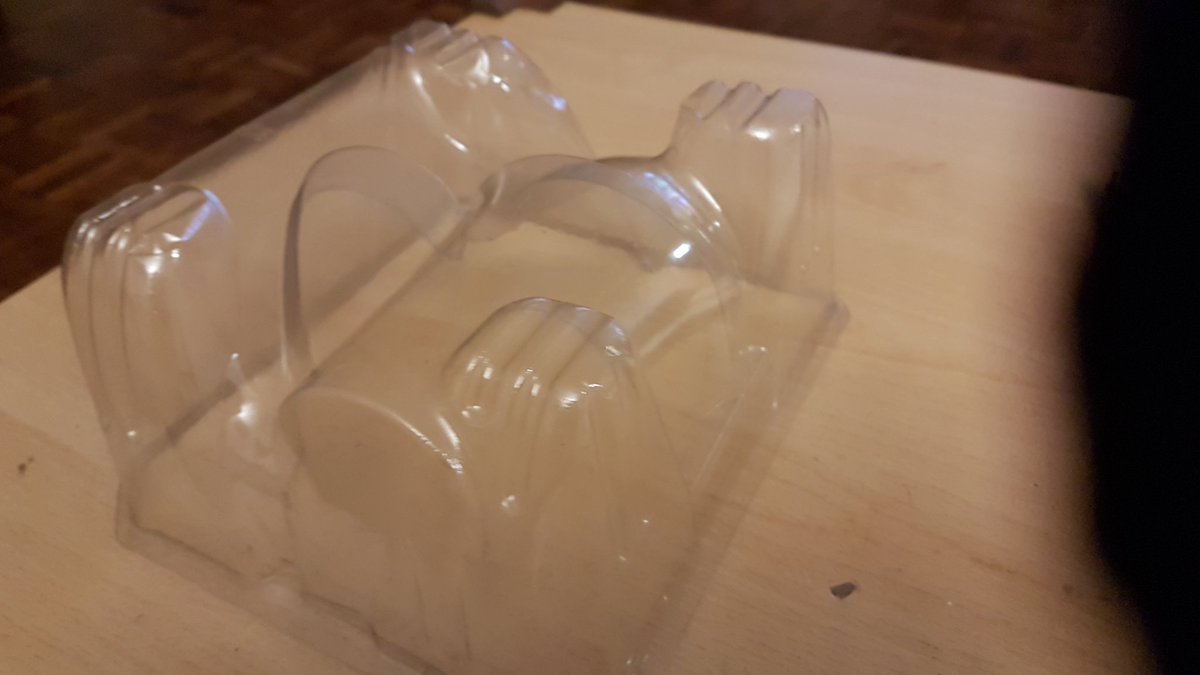 Every year I get a Cadbury's Creme Egg for Easter, and once my blood sugar level has subsided enough to allow rational thought, I look at the packaging and think "What could this be.." - and inevitably chuck it in the recycling before it gets the chance to be anything

but NOT THIS YEAR!
This is going to be... a Vrilfire Reactor!
A
what?
A Vrilfre reactor - a piece of terrain for our steampunk/ fantasy/ VSF version of Apocalypse: Earth, the as-yet-unpublished Hyperian Wars! This is for the Virum Nascii faction (who bear an uncanny, but purely coincidental resemblance to Skaven but in 20mm scale) - essentially Skaven Chernobyl. On the world of Hyperia, Vril powers all things magickal and makes civilisation possible - a VrilFire reactor can generate enough power to supply a whole province. But the Virum Nascii are renowned looters and thieves, their engineering feats based on corrupted magicks... so this should get interesting.... I haz IDEAS!