Hi all!

Some of you may have seen my Ztahlinork-plog and the mess it became with the added non-orkish models.

So, I'll try to group them all here in a single themed plog.

I bid thee welcome and hope thy will enjoy
"The Fall of House Voidsoul"

The main idea is quite simple : try to build and paint every single non-xenos model I have lying around,
thus creating multiple playable detachments.
There are some simple rules I have to adhere to:
> no more spending than €60 a month on new toys
> maximise on emptying the various bits-boxes
> try to paint every 2 days, for at least 2hours (instead of doing nonsense as watching TV)
> making sure to finish full squads, not just the 7 guys you accidentally need for a certain battle.
That's it.
So here we go - hope u'll enjoy.
NOTE : to the people who stumble upon my Waaagh-plog : the first parts here are blatant copies of that one.
Had to be done for completeness' sake.
Automatically Appended Next Post:
Bill, the Krassus Pattern Battle Droid...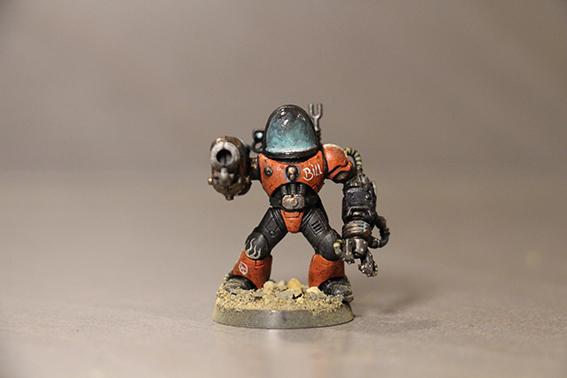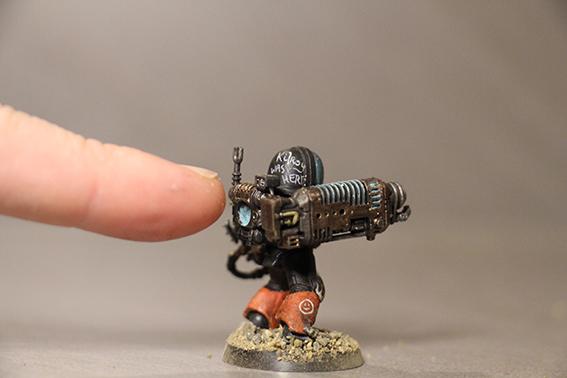 A slight nod to the look& feel of the Kastellans.
In game it functions as an Acolyte or a Servitor.
Next up, the Hunter Pattern Assassin Droid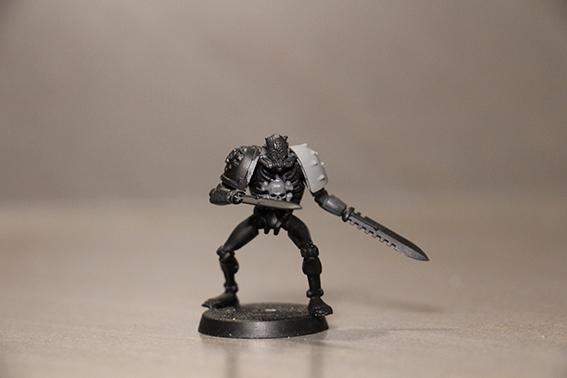 This is of course a Death Cult Assassin.
The following droid is perhaps less obvious :
Pyrrhus Burner Droid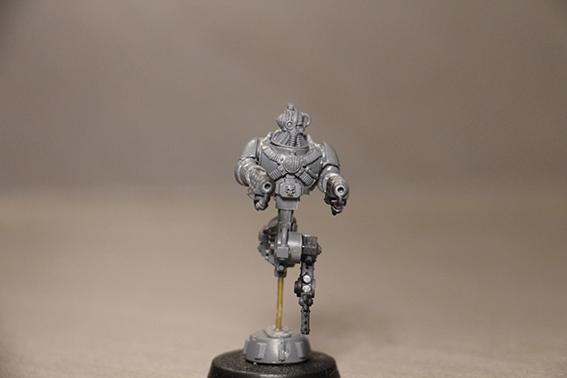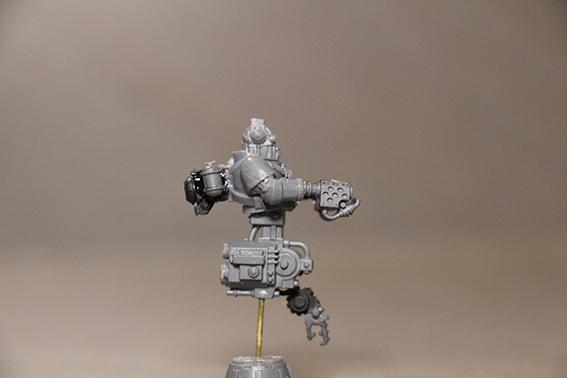 This will function as a Daemon Host.
As a stand-in psyker, I have the Conclave Droid available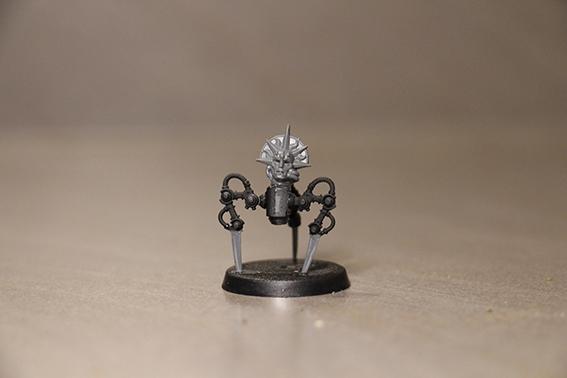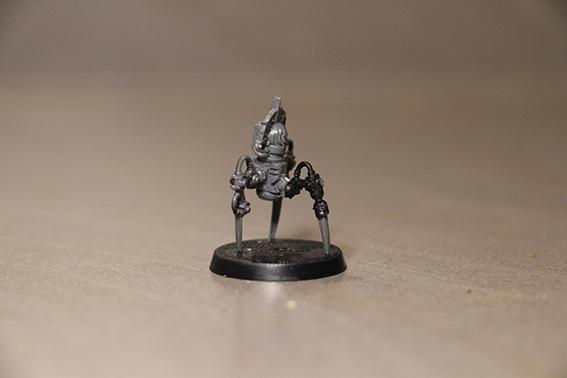 This one is tiny.
I actually wanted something like a brain-in-a-jar, but couldn't find the right bits for the moment.
Next up is the Inquisitor itself :
TX100 Death Droid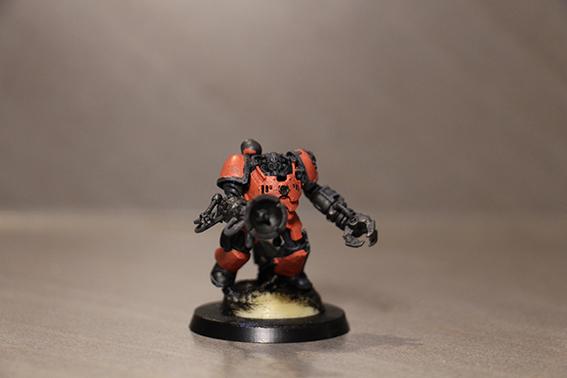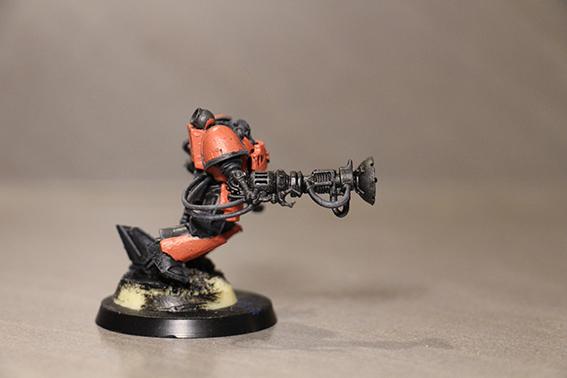 Equipped with terminator armour and a psycannon, this guy wants to be mean.
I think he has the looks...
Automatically Appended Next Post:
Next up - a Vanguard model.
Well I've gotten hold of 60+ of these old metal stormtroopers, so why let them go to waste?
For the Vanguard, I just replace the front end of the gun with one from the plastic Necron Warriors to make the gun look more "alien" / weird.
I'll also be using all the masked ones as Vanguard, while the ones with an open visor will serve as Rangers.
Next up an Infiltrator.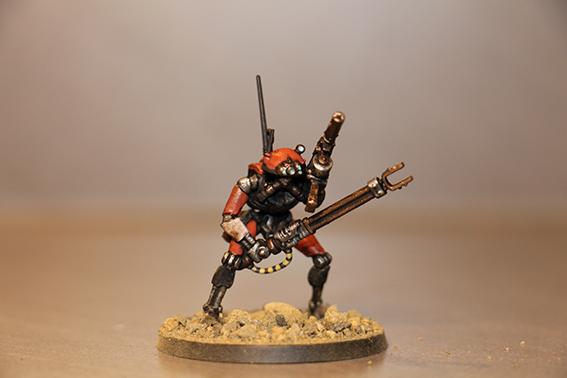 You've guessed it : why let the Necron Warriors go to waste?
So after some serious chopping, the arms were repositioned and new weapons added.
I also removed parts of the spine and attached the torso differently to it, to get a more hunched (hopefully sinister) feel.
Here's my take on a Ballistarius.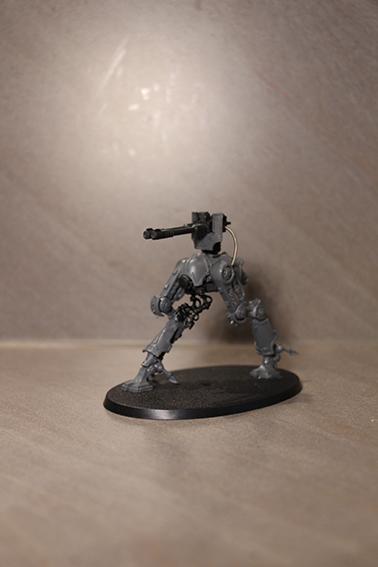 I got the legs from a bits-site. The "body" consists of a Knight's Helmet, part of a thermal cannon, parts of arc rifles, a heavy psycannon, ...
It just had to look like a kind of weird, robot-like contraption. Maybe a testmodel a deranged Magos made on an off day.
Automatically Appended Next Post:
I caved in...
Normally, I'd consider this baby out of my league,
but bagged another "Best Painted Award" and got him as a prize...
(note : the competition must be really weak around here )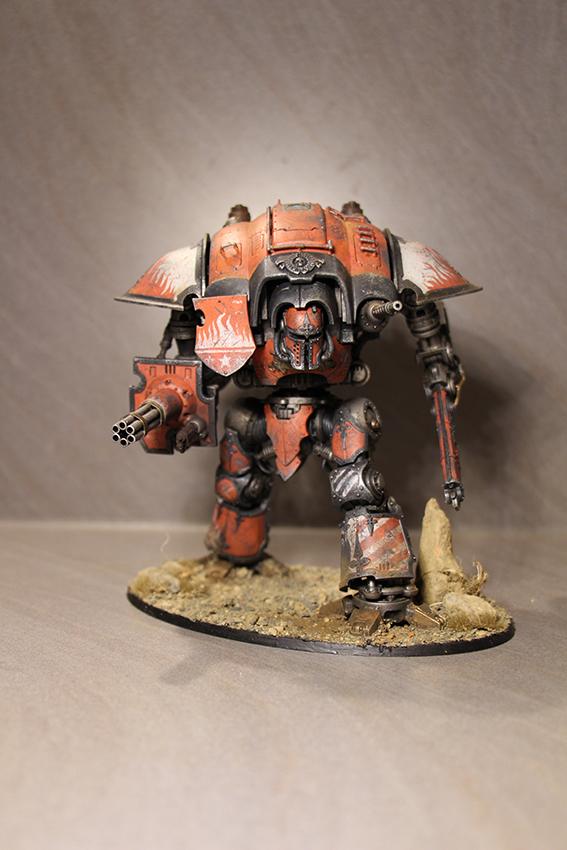 Not much conversion really, just made him a rotary-cannon thingie with some brass rod and plasticard.
Also a massively quick painting / basing job : 13h from start to finish.
I'll rework some parts later, but for now it's ready to start appearing in my War Convocation.