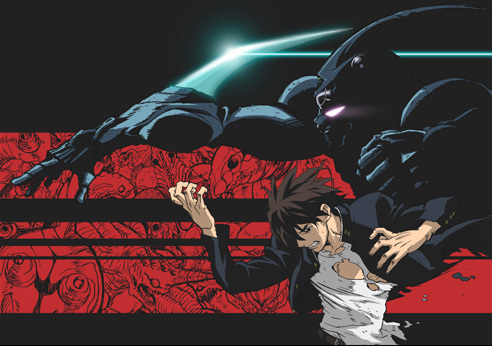 I recently had an interview for the position of Trainee Sculptor for
GW
. I did not get the job, but over the course of an hour of face time with a friendly pair of managers I got an idea of how I should be developing my portfolio for a solid chance next time around. Whilst sculpting some Astartes and Orruks is an obvious step to take, I also want to show them something they don't see a hundred times every workday. After giving it some thought, I've decided to set about a long-term project: to sculpt every character from my favourite Manga & Anime series: Yoshiki Takaya's
Guyver
.
It's big on intricate & varied monsters and has a reasonably diverse cast. I'm going to be interpreting the characters in a Warhammer kind of style, and whilst they won't look like Manga characters I'm trying to make them recognisable to fans of the source material.
I'm going to work through the cast in rough order of appearance.
To start us off, we have Sho Fukamachi, the protagonist of the series. A 17-year old young man and member of the Student Council at Narisawa High School, he's stepped into a dangerous situation: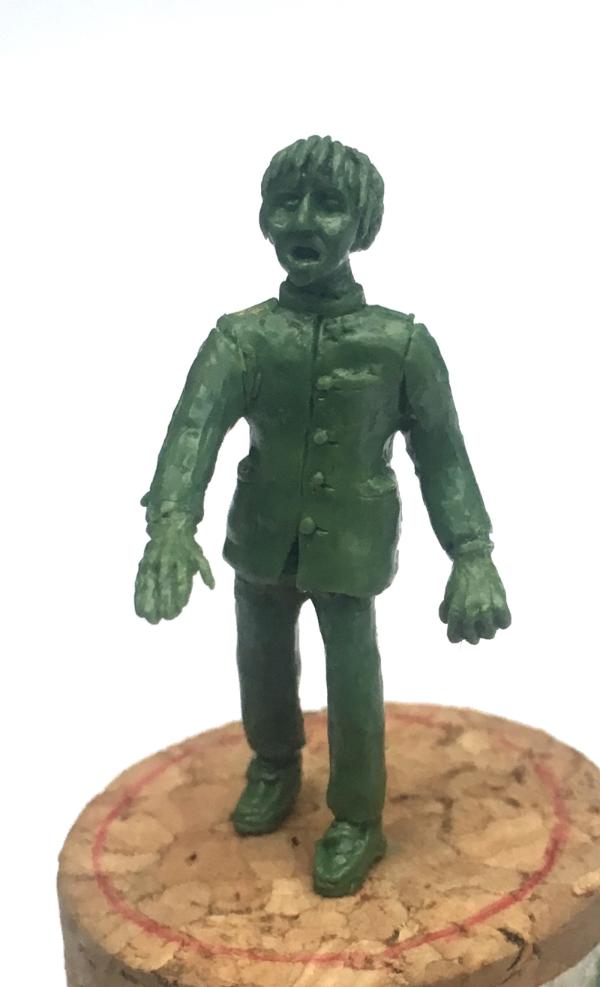 Buttons aren't easy to get exactly the same size at this scale :/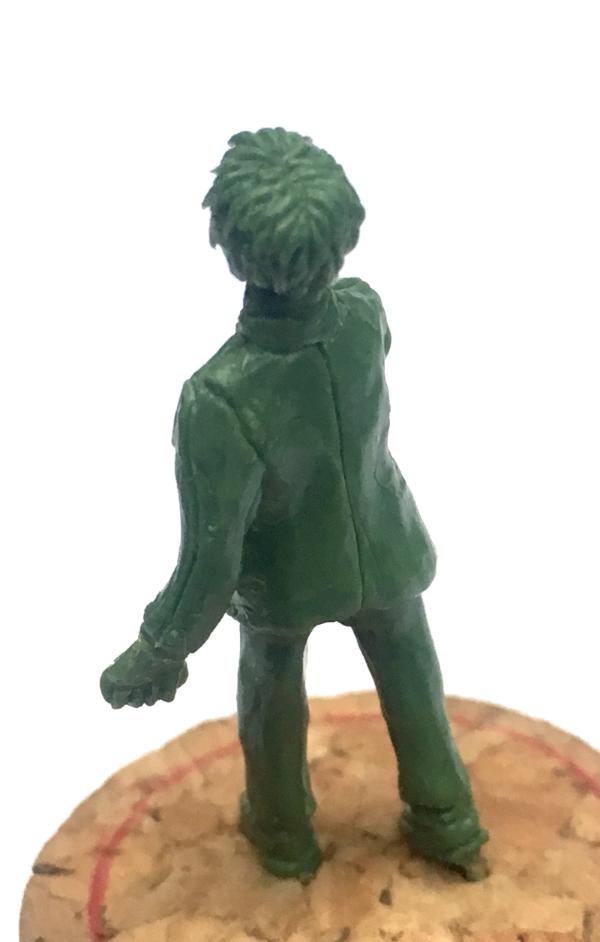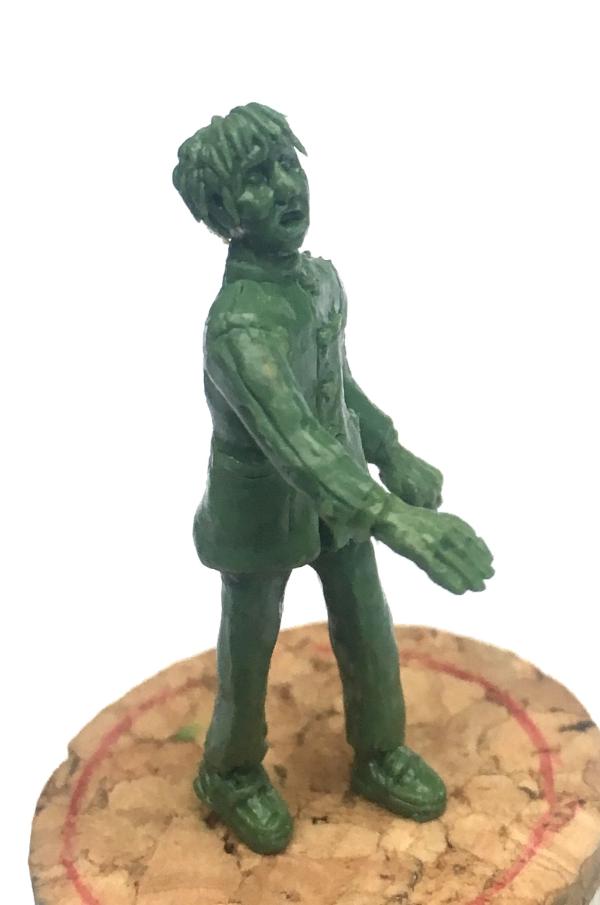 I'm not sure how his eyes will turn out painted, but I'm not shy of bringing out a 2mm drill bit and redoing a mistake! Next, we have Malmot. A desperate man on the run from a terrifying fate: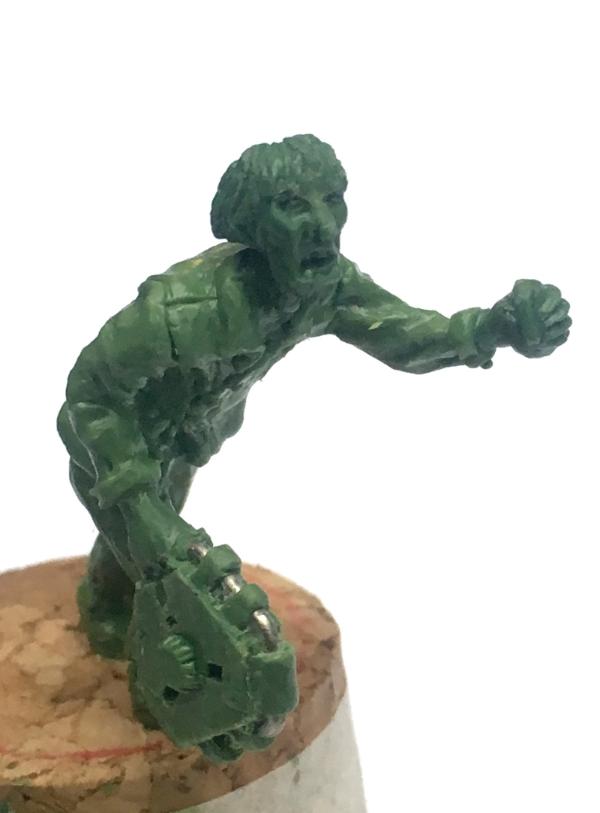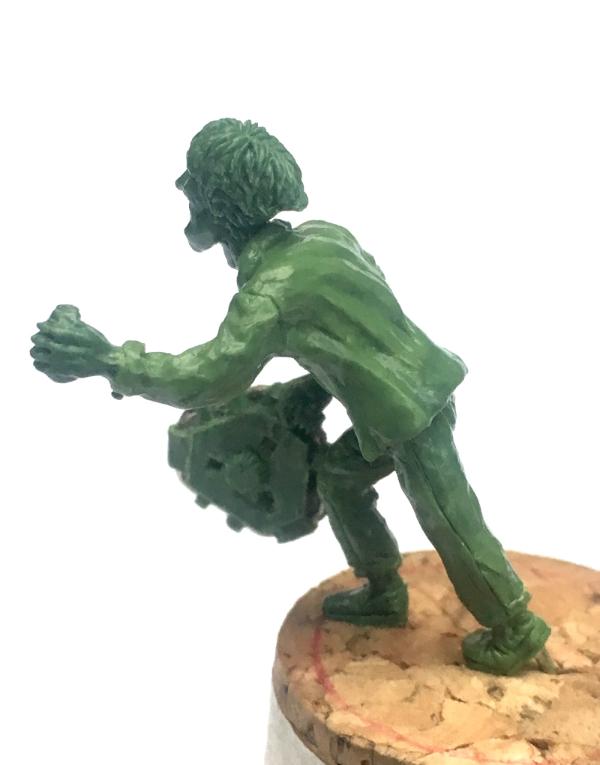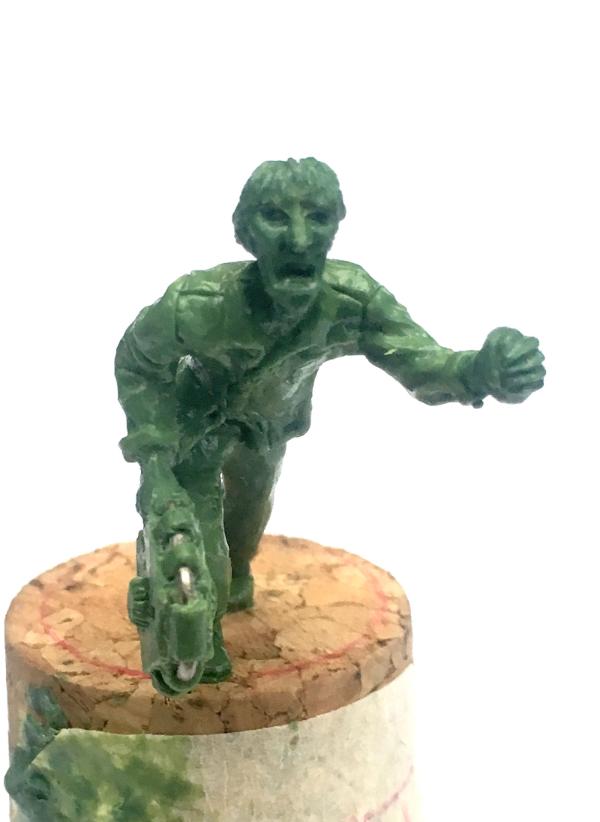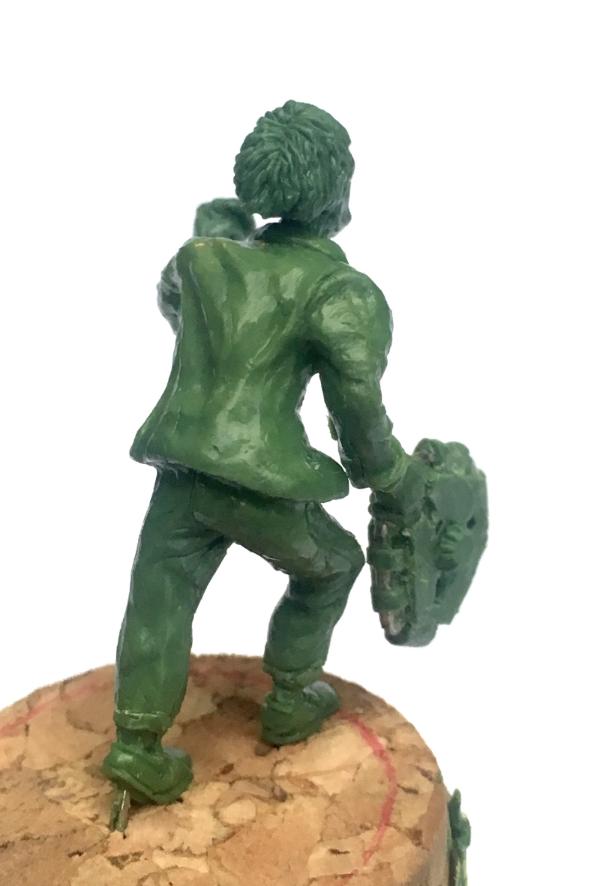 The putty on his brow was still pliable when I took these photos, and I've done a little work on his expression. Hopefully I'll be able to capture fear when I come to paint him; as a green, his face can easily be read as fury - especially with the 'last resort' he's carrying.
When I post painted figures, I shall include a picture of their original appearance as a frame of reference. A few
WIPs
: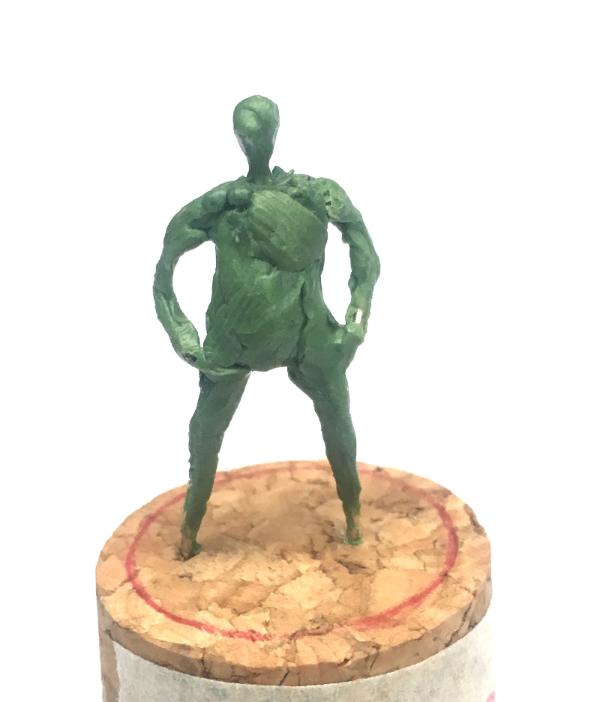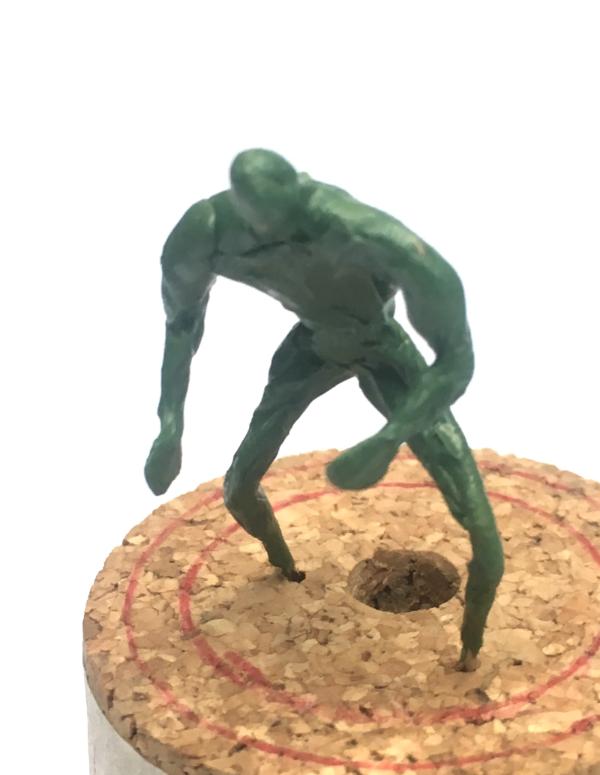 Most of the forms I've sculpted have been pretty buff or larger than 28mm. It didn't pose problems on these muscular and portly figures, but twisting the wire skeleton made the finished slender civilians tricky to work on - for the next batch, I'm going to avoid making big lumps of metal that can't be shaved down like a sculpting mistake.
I'm blogging these on a number of sites, but this one is where I hope to get the most useful feedback