Figured it was time to start one of these.
I've been on a bit of a hiatus from
40K
-- painting and playing alike -- but have found a lot of enjoyment in starting to paint up my Blood Rage minis, as well as working on undead and adventurers for fantasy games such as Frostgrave, Dragon Rampant, and A Song of Blades and Heroes. Doubtless
40K
painting will return someday.

Assuming nobody objects, I will also be putting up some pics of painted-up Nerf guns and maybe costume items for a
40K
-style Ork LARP game that I'm going to soon. I realise this may be considered slightly off-topic for the forum, but I figure people will probably be interested since it's basically more painting and modelling of stuff in the
40K
universe (just in a 1:1 scale!). I'll just upload a
WIP
pic of my two Sluggas to begin with, and will add more Ork costuming/props stuff if there is interest.
My minis painting is not the greatest in the world! And, my photography setup is also not brilliant -- I have a pretty decent phone camera but no lightbox as yet. I plan to pick up a small lightbox soon, which should let you all see my painting errors in finer detail.

Blood Rage stuff first. I loved painting the big monsters from this. They're incredibly detailed, but felt just as easy to paint as Bones.
Frost Giant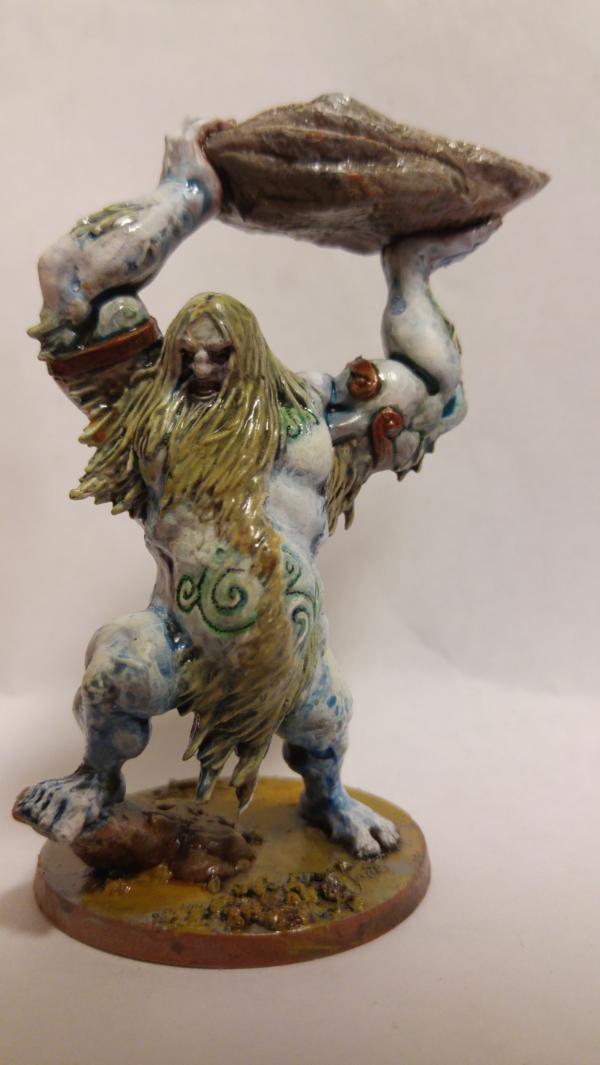 Mountain Giant -- I really enjoyed finding lots of different ways to do shades of leathery brown on this one.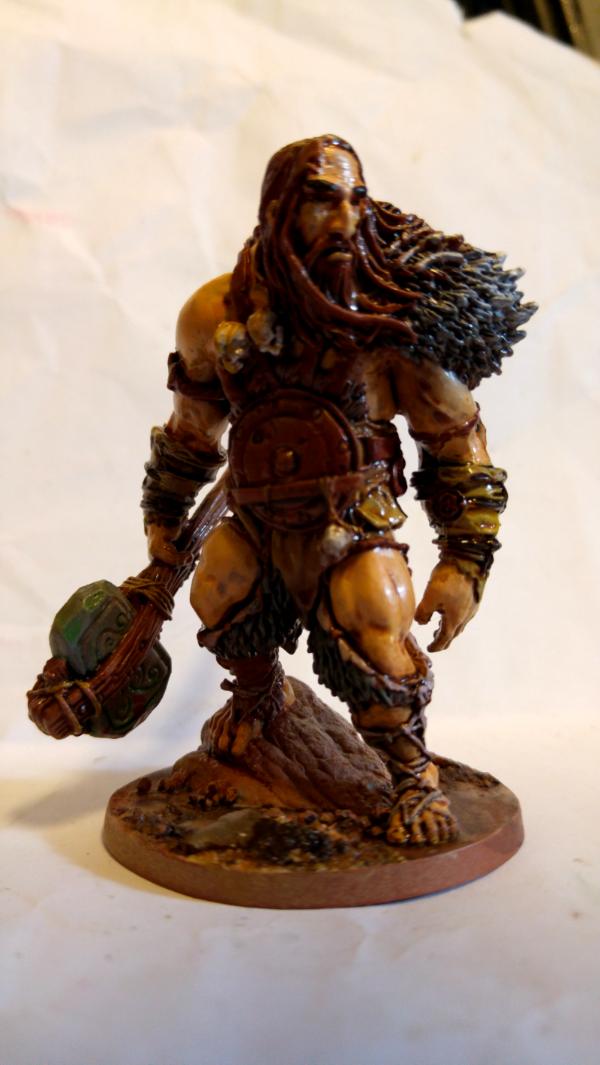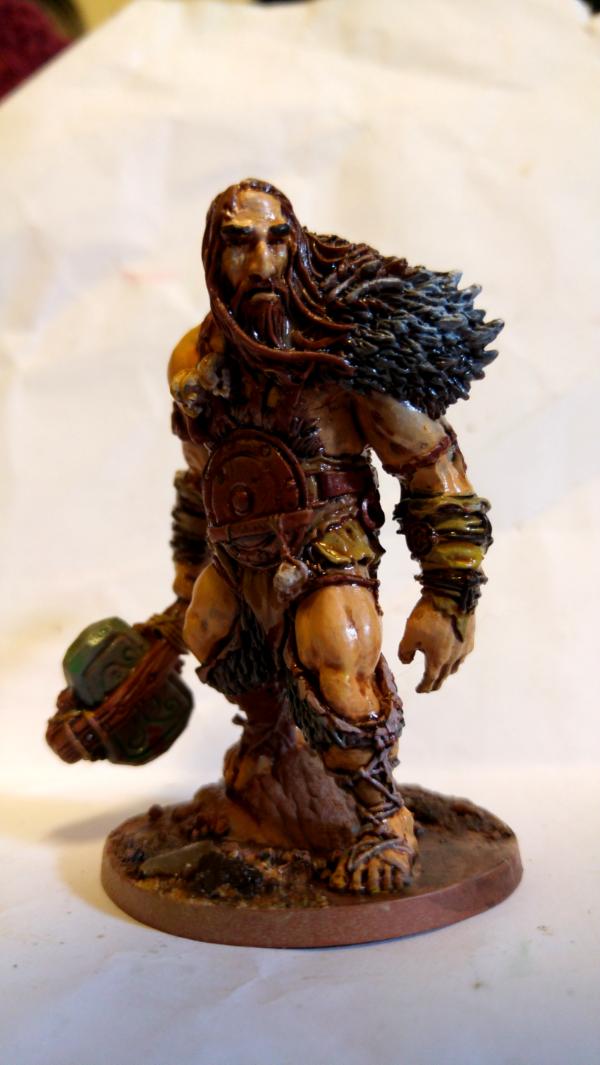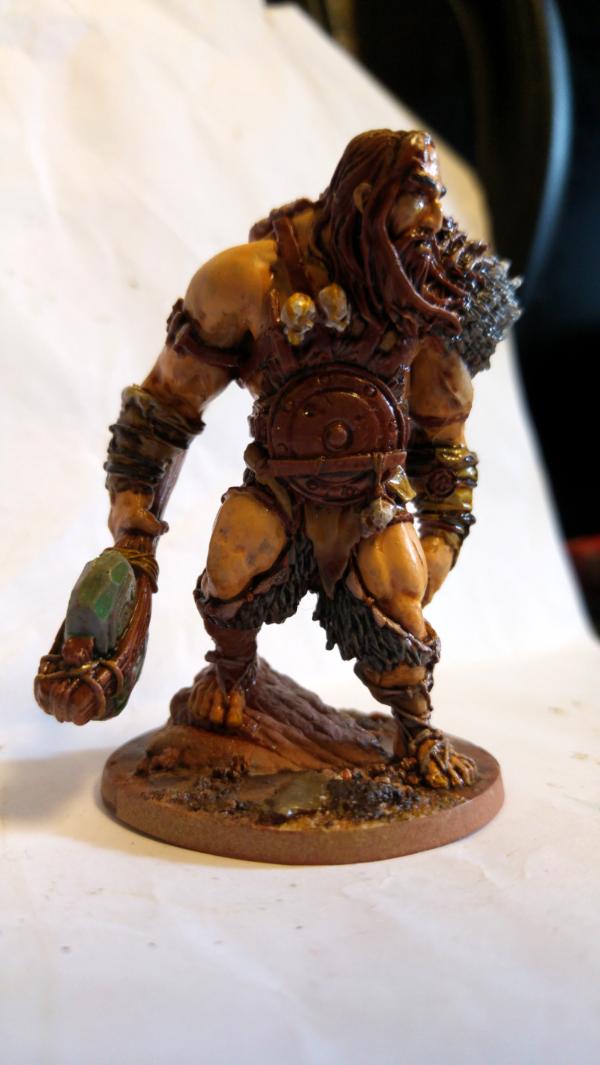 Troll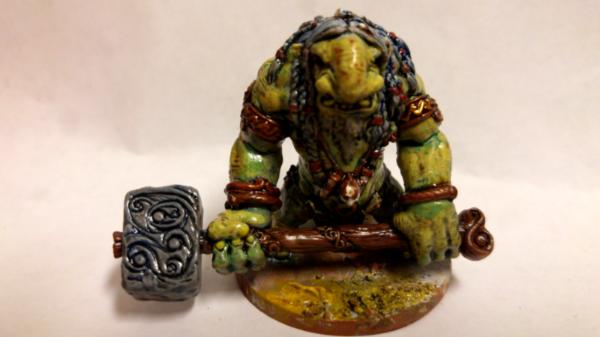 Mystic Troll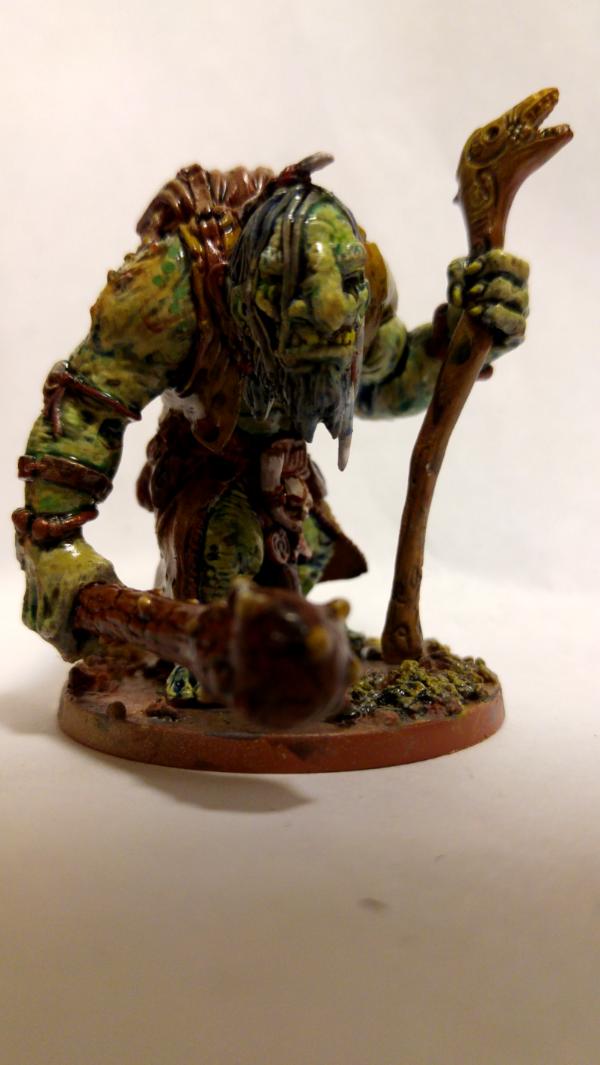 Fenris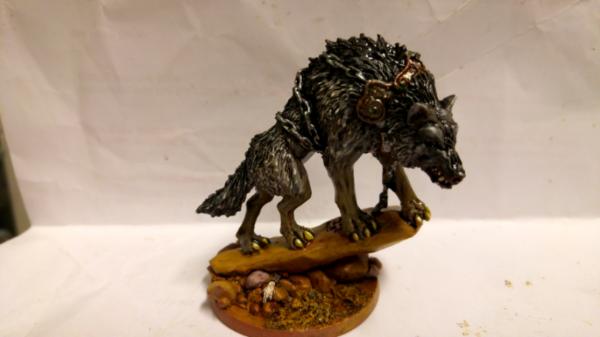 These are just about finished, I think. I am currently working on the Fire Giant and Sea Serpent, as well as having made a start on some of the regular Vikings and the Gods.
Next is a teaser pic for the Ork Nerf/LARP stuff. More available if there is interest!
This is a
WIP
shot of my shoota and two sluggas. The starting points are all Nerf guns: a Mega Rotofury, a Rebelle Sweet Revenge, and a Zombie Strike Doublestrike.
At this point, the following stages are complete (and I do have pics documenting them for anyone who wants to see):
1) Modelling: add ork glyphs and details in high impact plastic, craft foam, hot glue, epoxy putty (used to create heavily rusted areas and hide Nerf logos, with a light layer of putty which is then hit repeatedly with an embossing tool when still malleable), plasticard, corrugated plastic sheet (sign material type stuff -- used because it can be easily damaged to create another layer of weathering), modelling paste, Fuller's Earth (for rust, again), PVA, etc. Also at this stage, various cuts, scuffs, scratches, scores and other impact damage is added with a craft knife.
2) Undercoat some areas in Barbarian Flesh (Army Painter) and a bright Chromium Orange, to provide a couple of different rusty basecoats.
3) Marmite (actually chocolate spread -- it's cheaper) weathering and salt weathering.
4) Spray in Plasticote gloss black.
5) Scrub lightly to get the weathering from (3) complete
6) Rust effects: Modelmates rust effect paint is added, along with Vallejo Dark Rust and Vallejo Light Rust, in various layers, both on the pre-weathered areas and elsewhere.
7) Glyphs and other areas are painted, deliberately Orkishly i.e. not very neatly.
8) Fabric is added for detailing / sling / grip etc.
9) A few globby dabs of dark woodstain are applied in recesses to give an oily, dirty effect.
Next stages will be some mud effects using Fuller's Earth and PVA, and a coat or two of varnish.