I recently had the chance to inspect some of the models I have in storage, so I decided to photograph them. Since my P&M thread moves at a glacial pace I thought I'd post the pictures here as a retrospective showcase. I've only posted models that were painted, but please excuse the occaisional unpainted base.
First up, one of the first figures that I ever painted, the Mk. X Abomination-class chaos dreadnought from Space Crusade.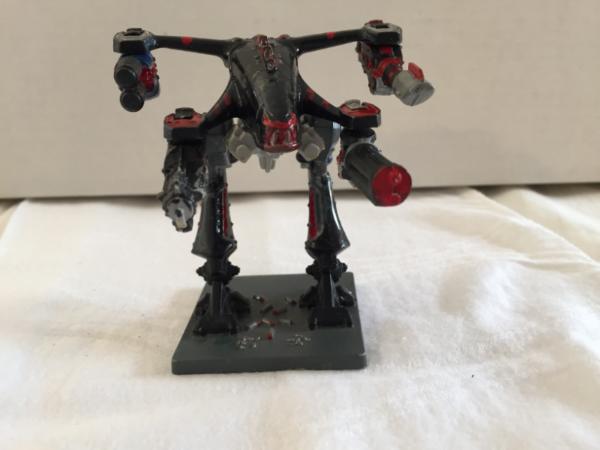 When I came to take the picture I discovered that the painted torso component had gone missing, so I had to substitute an unpainted one.
Next are some Second Edition Orks, including classic Ghazaghkull Thraka and Blood Axe Kommandos. Orks were going to be my 2nd edition army but I paint so slowly that I never got that far.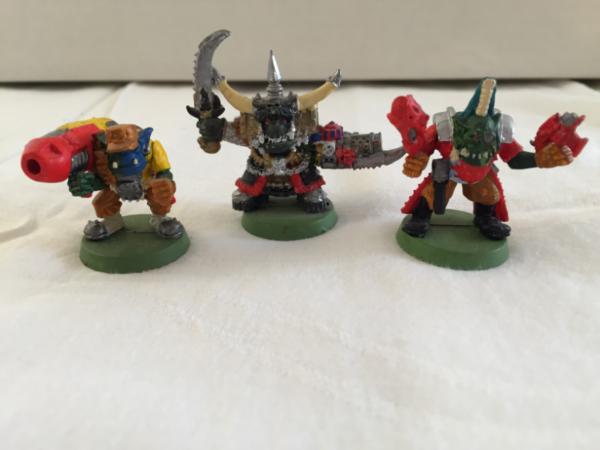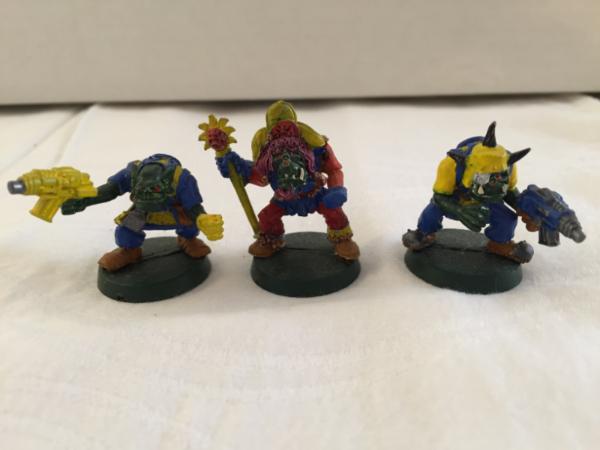 Thereafter I dallied with Space Marines before moving on to Eldar (hence Eldrad below). The red and green guys are from a homebrew chapter called the Stellar Dragons. I have two squads of bolter-hugging tactical marines similarly painted, but didn't manage to get them photographed.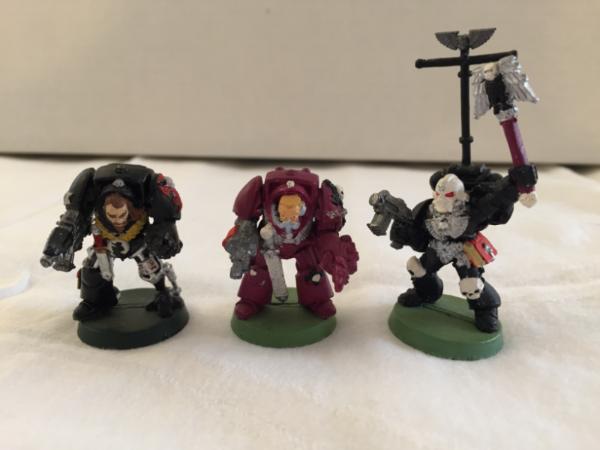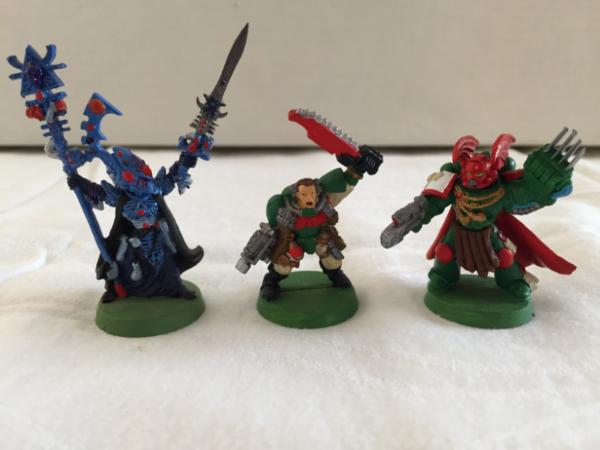 Lastly two random xenos, a very blinged-out classic Necron and a Dark Eldar who was the prototype for a borg-style Dark Eldar army that never happened.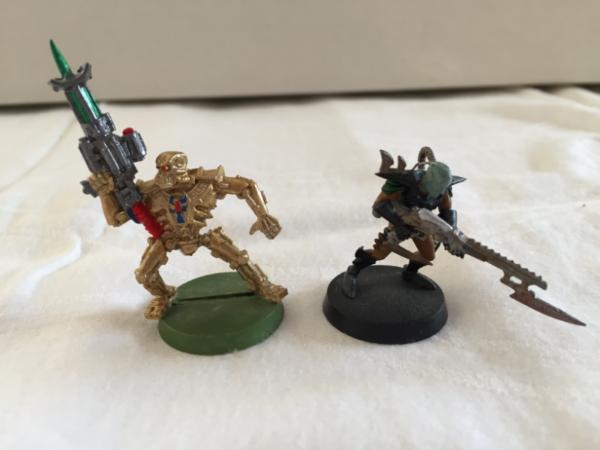 Automatically Appended Next Post:
Eldar, specifically Alaitoc, were my main army from late 2nd edition through to the end of 3.5. There is more to this army, including Harlequins and enough Rangers to field the Alaitoc list from Codex: Craftworlds, but they are unpainted.
I really liked the spear that the original Orion model had, so I converted my Avatar to wield it. I thought the hair looked too static so I modelled the figure without it.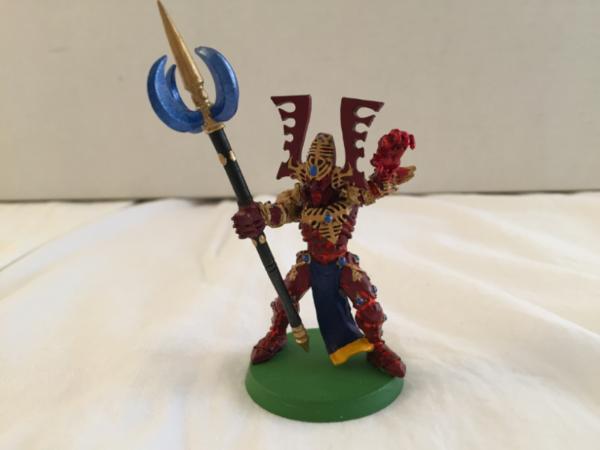 Farseer and Warlocks. The Farseer has had his helmet vanes removed because I thought they looked silly.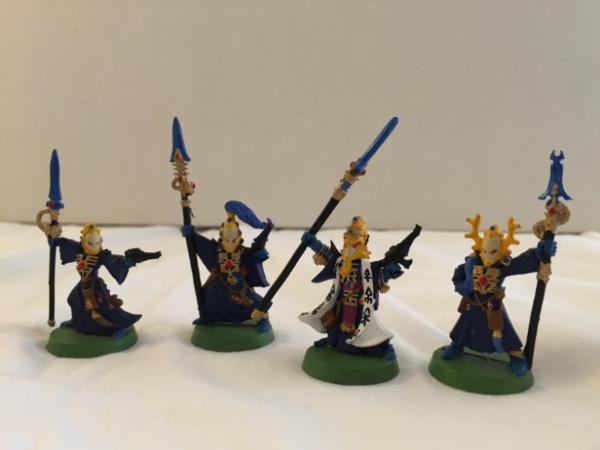 Phoenix Lord Baharoth. The feather plumes were painted with the really old Citadel metallic colours.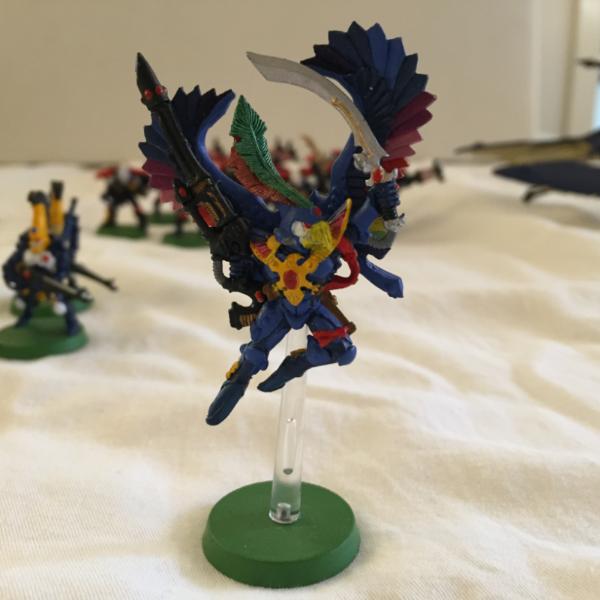 The only one of my Harlequins to see some paint, and a converted Howling Banshee exarch.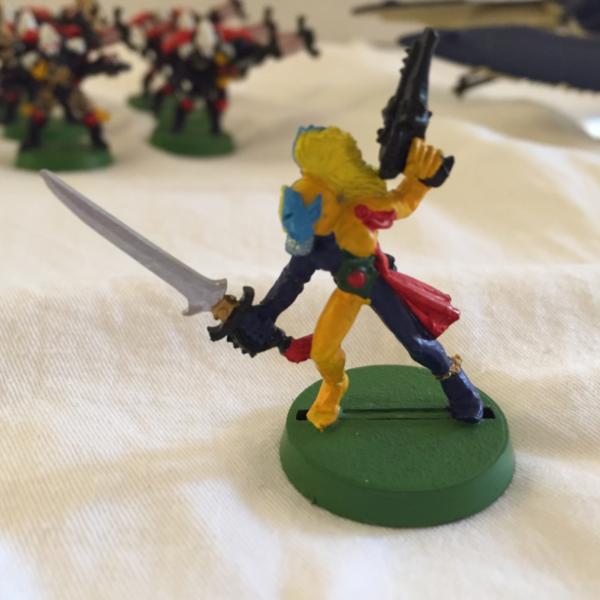 Dire Avengers, Storm Guardians and Defender Guardians. The Storm Guardians are made with the plastic arms and weapons that went with the original 2nd edition metal guardians.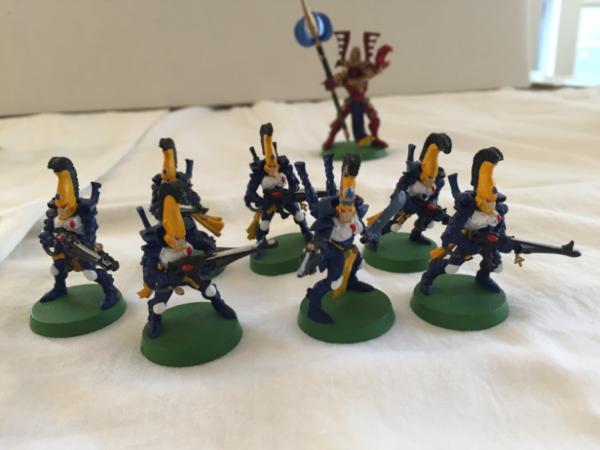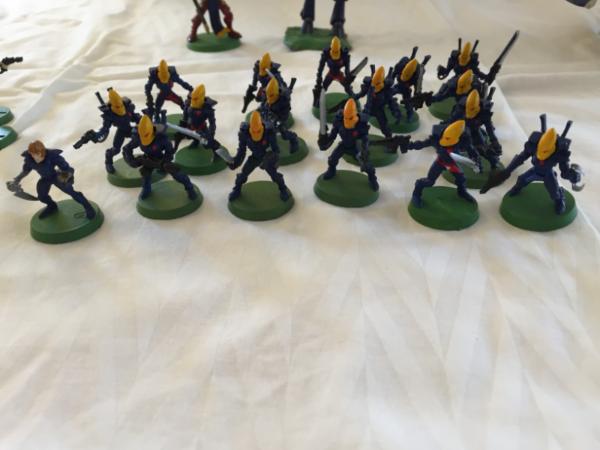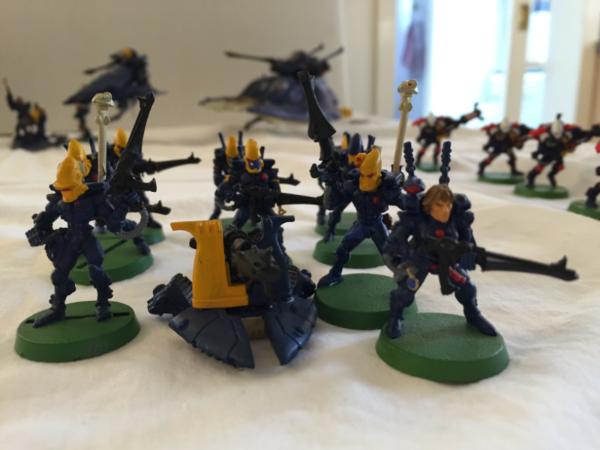 Warp Spiders and Dark Reapers.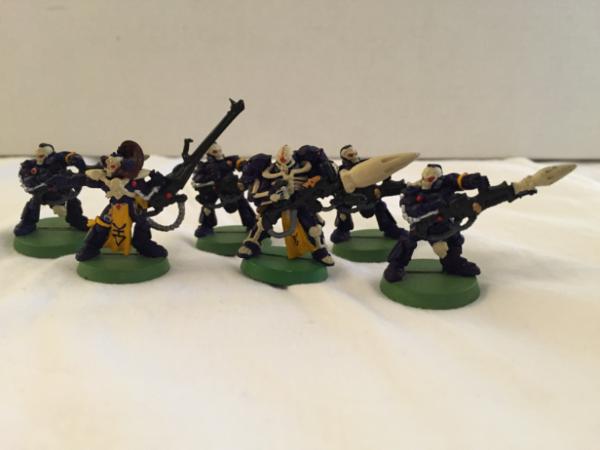 Dreadnought, War Walker and D-cannon. The War Walker was an early attempt at a textured base using Das clay, and it really needs rebasing!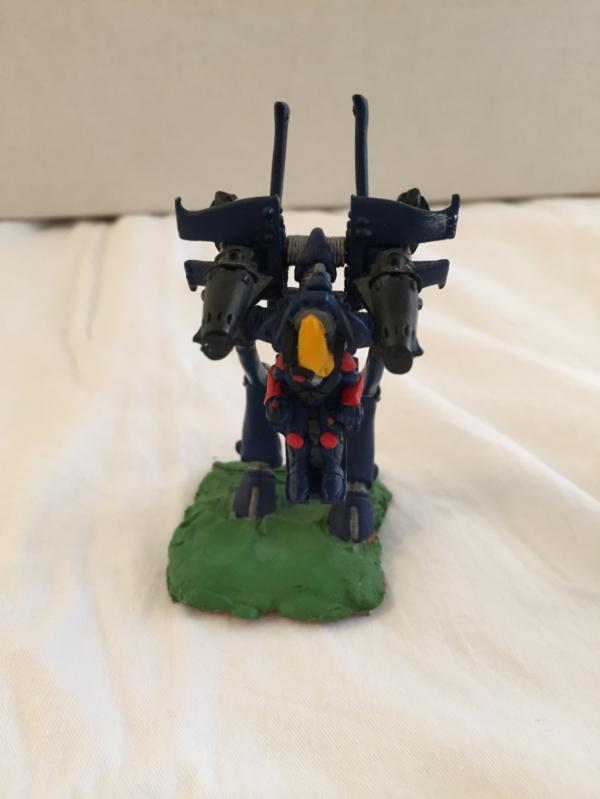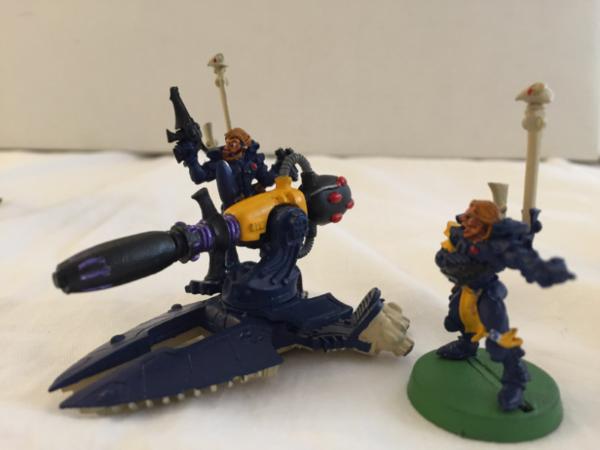 Vehicles. Both of them have converted weapons load-outs.