Concept Kitbash for personal use, not meant to be used in game, in any way, shape or form.
Scheme is a little different, I went for a flat grey base instead of the
FW
/typical boltgun metal/leadbelcher base.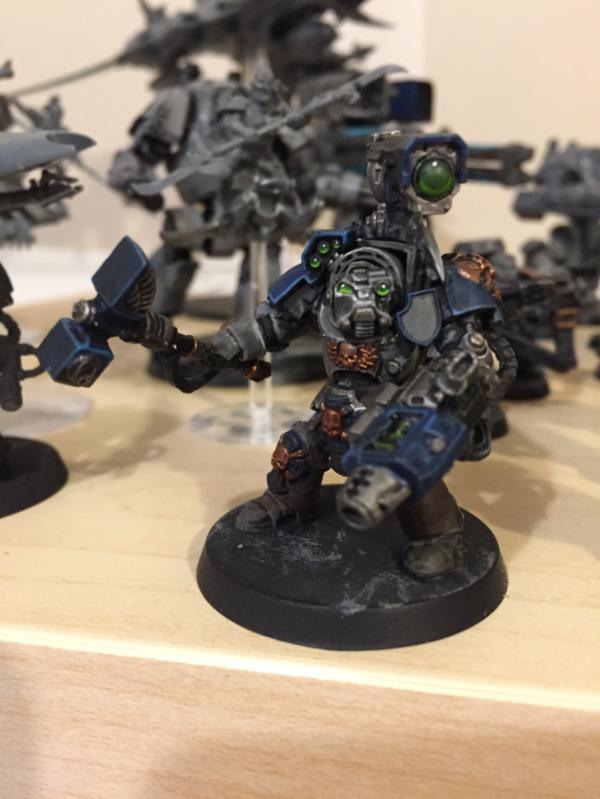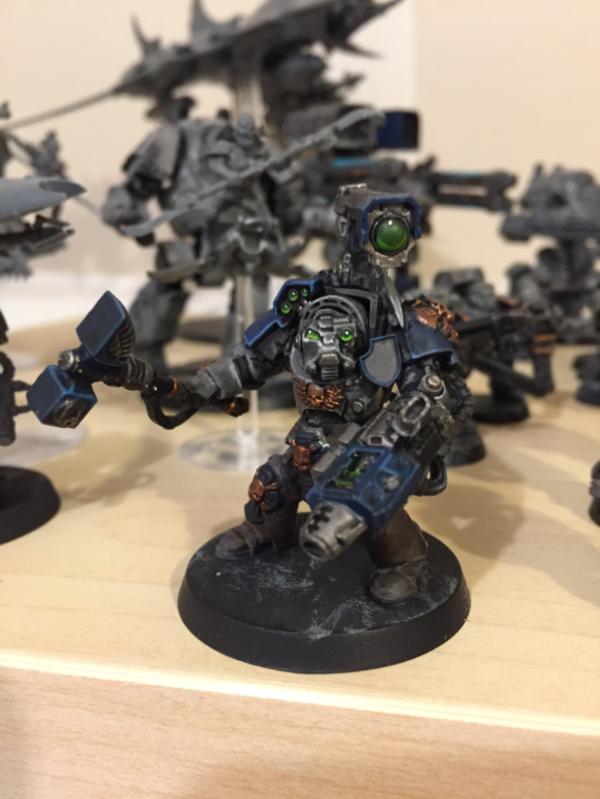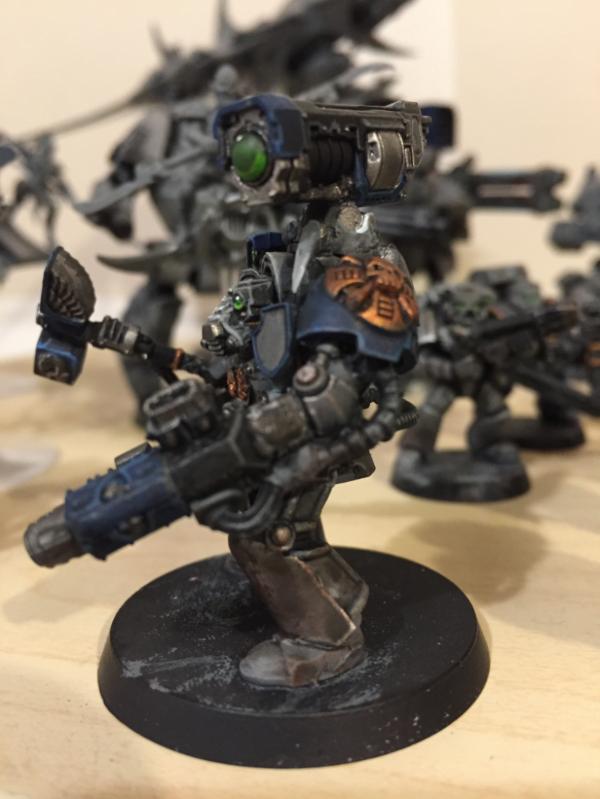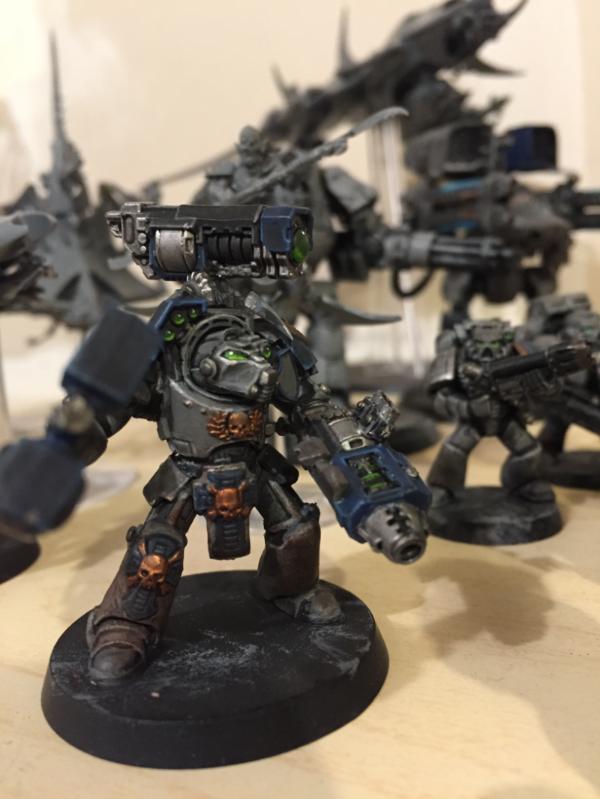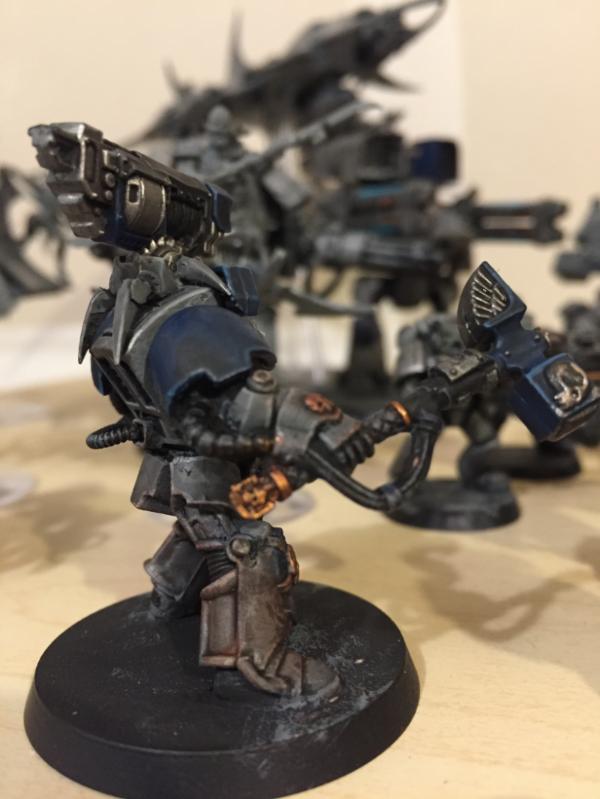 This guy probably still needs decals and basing, but he is DONE, for me at least.
Second member of the squad, former deathwatch kinda guy (I wanted to try painting the shoulderpad

)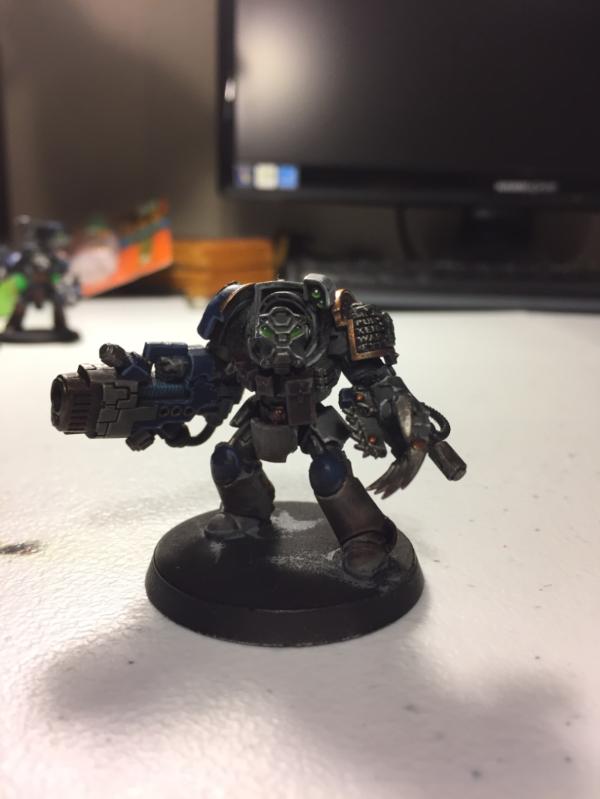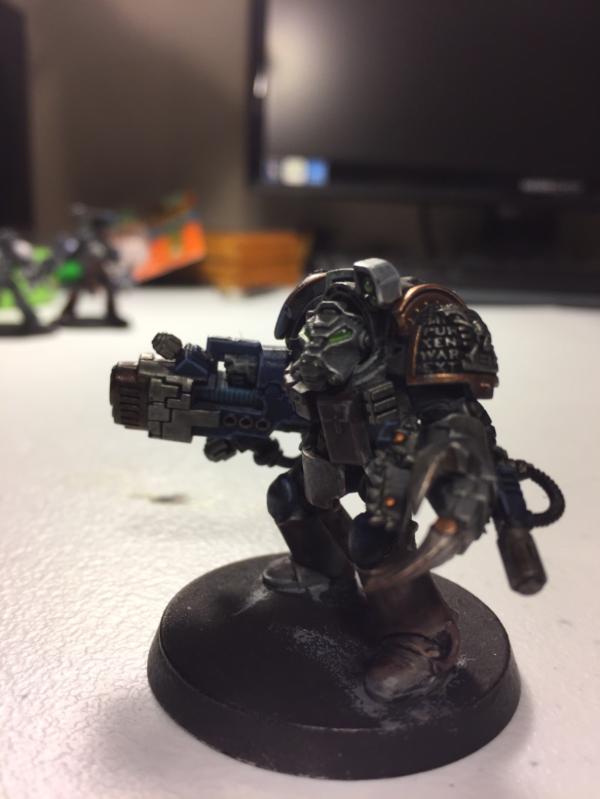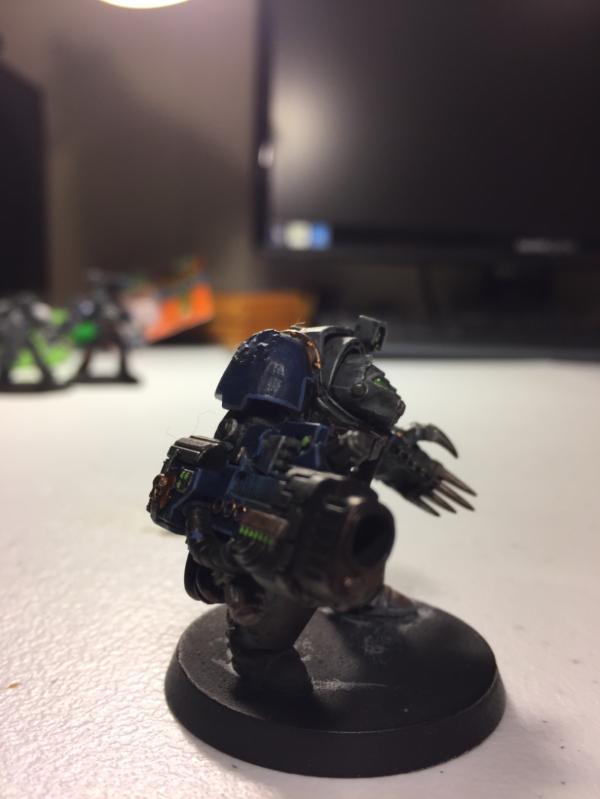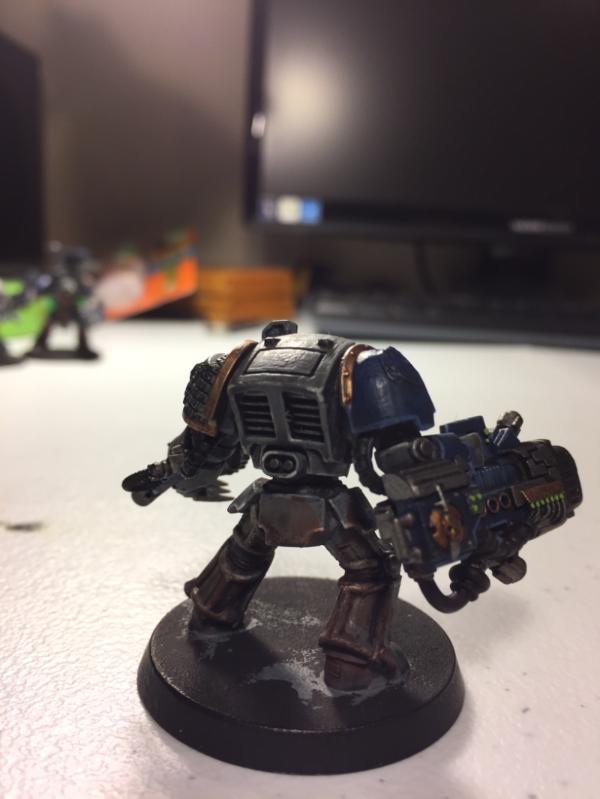 I can't say that any of these guys are necessarily playable...as you'll see below none of them are exactly standard kit. Parts pulled from all types of kits.
Other than these two, however, nothing is painted yet but here is the rest of this squad:
Third guy: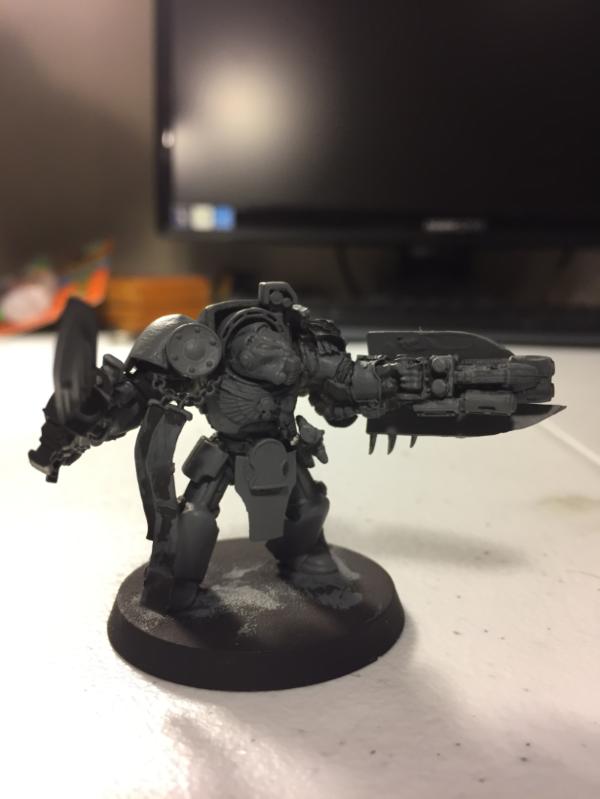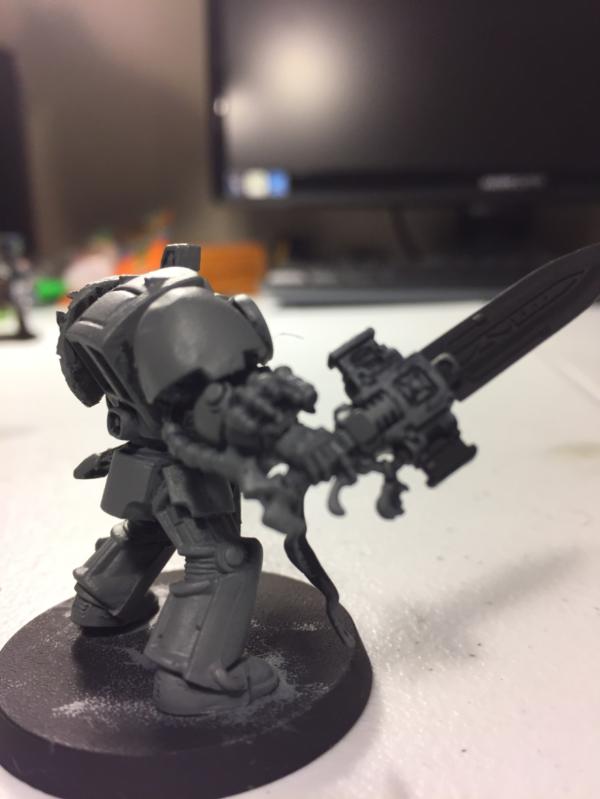 I built this guy as a company champion type of character, a little extra armor, custodes gear, Lugft Huron Shoulderpad/arm, among others
Fourth: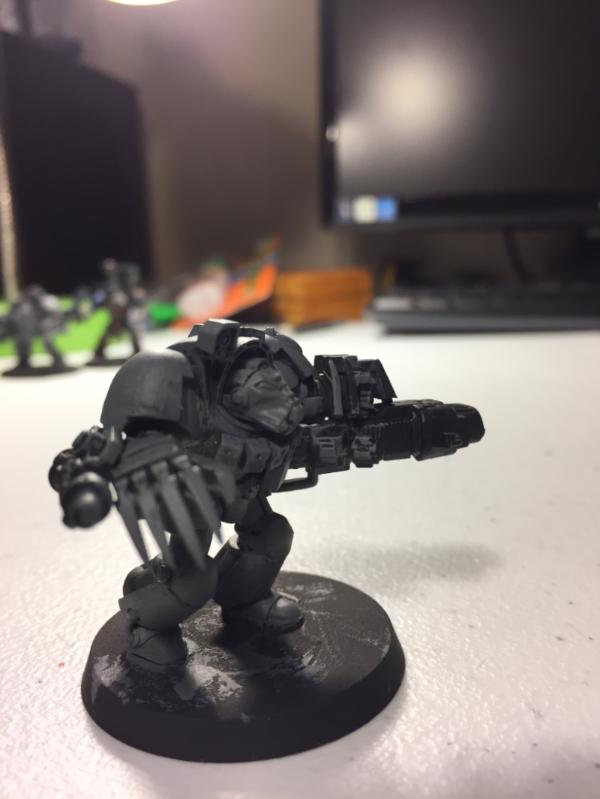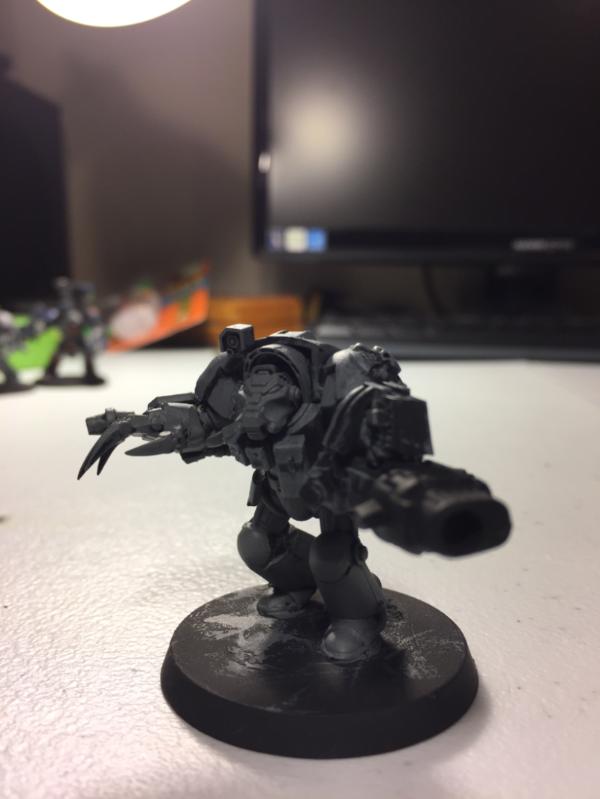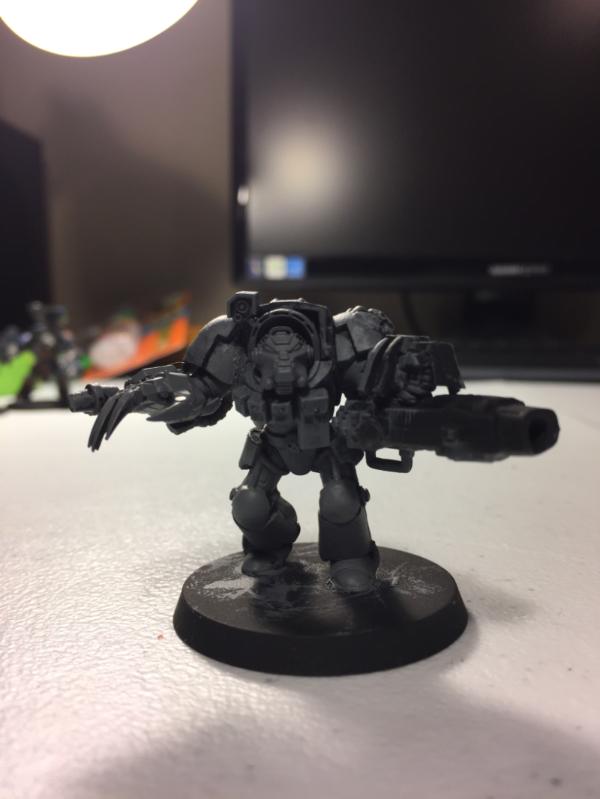 I REALLY like how this guy turned out, the cataphractii claw gives a great hulking/stalking pose
And Fifth: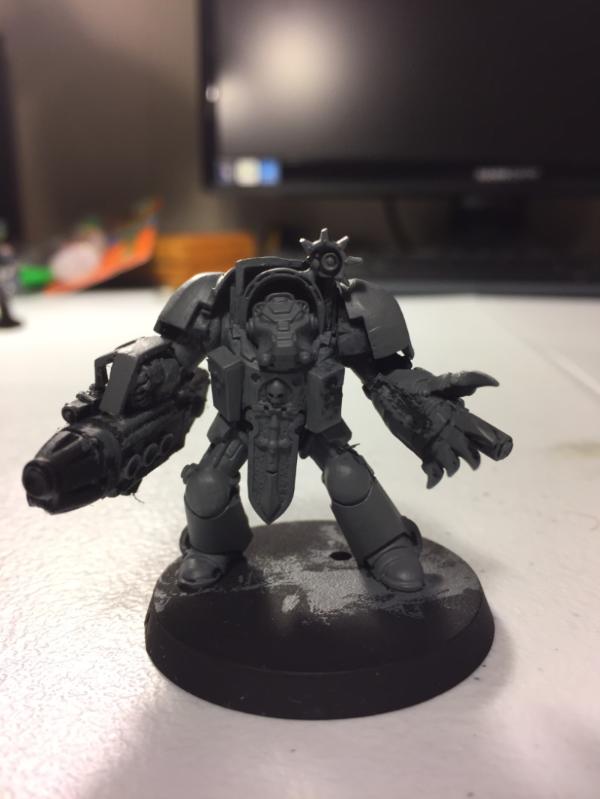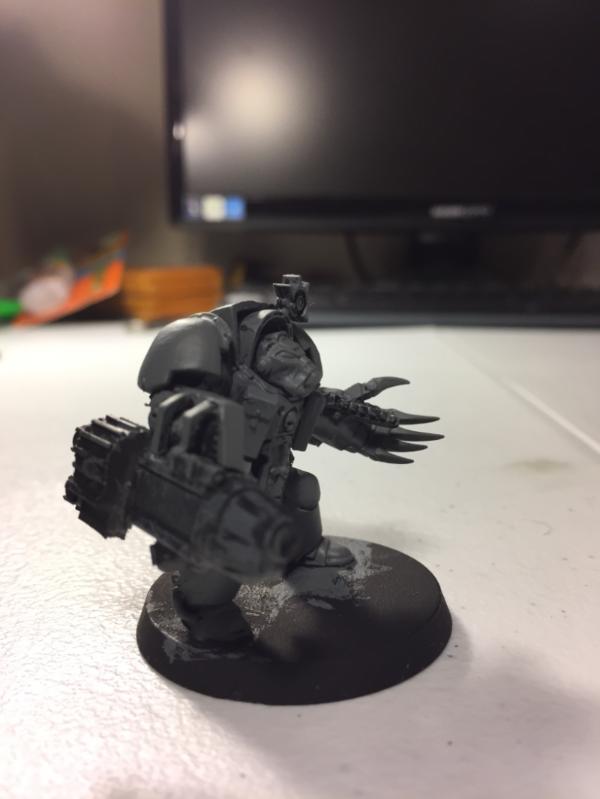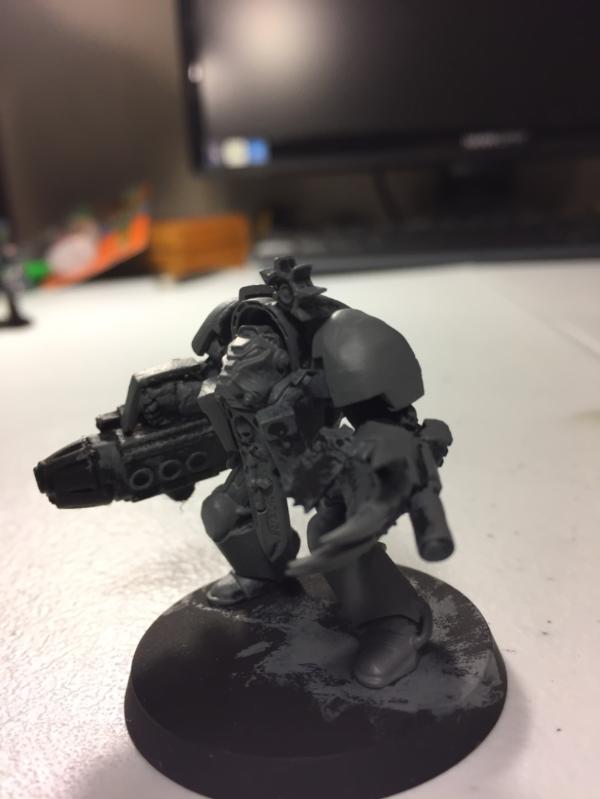 Final group shot: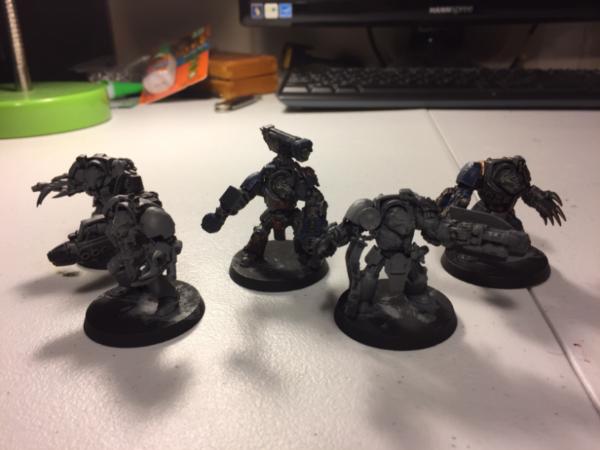 Any thoughts, comments, suggestions are more than welcome! I'm curious what you might think of them!