Hello out there,
a while ago I built a submarine for Warhammer
40k
. The result of this Project should not be kept secret. So here is my mini-Warship.
First I made a frame of styrodur and cardboard. I also used a wire grid for the upper deck.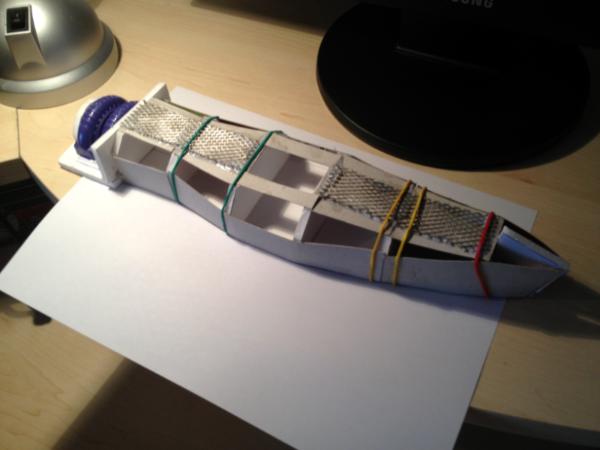 I used some carton to create the ship´s hull.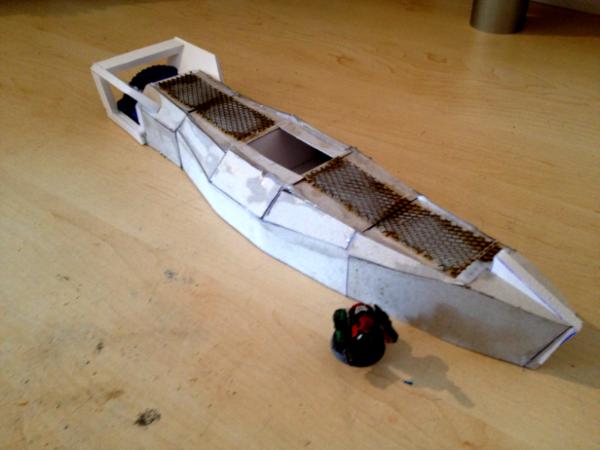 With the same principle I created the tower. While the glue was hardening, I used rubbers to fix the cardboard on the frame.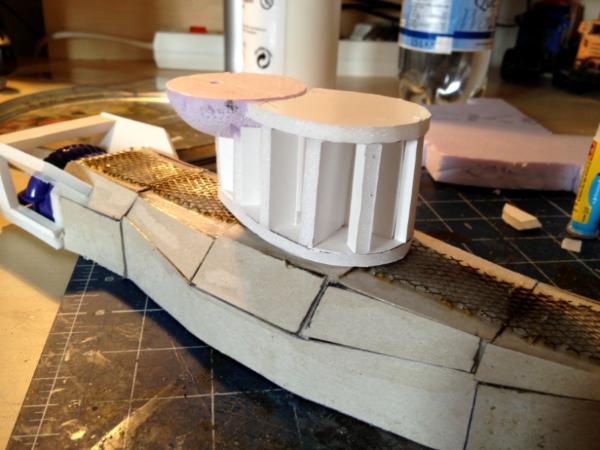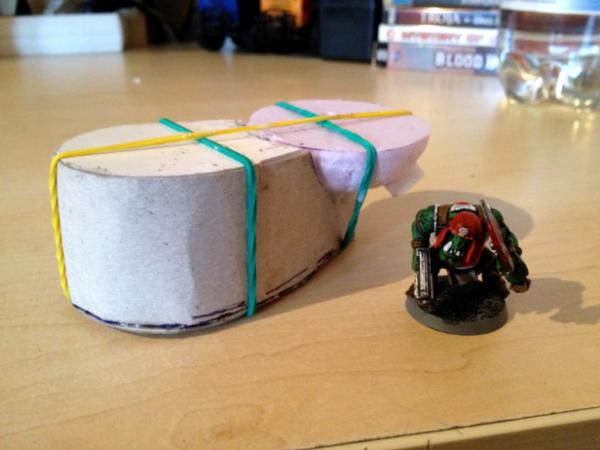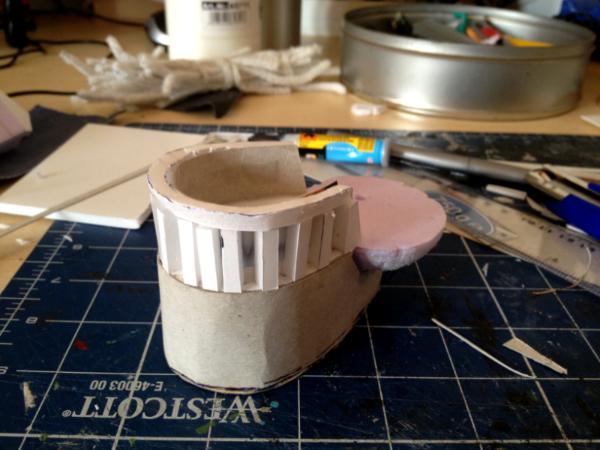 The railing was built of plastic Card to have a better stability.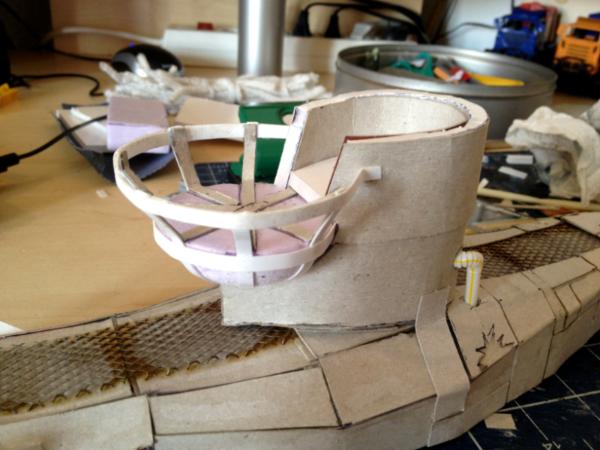 For the surface I crafted some cardboard stripes and glued these on the hull.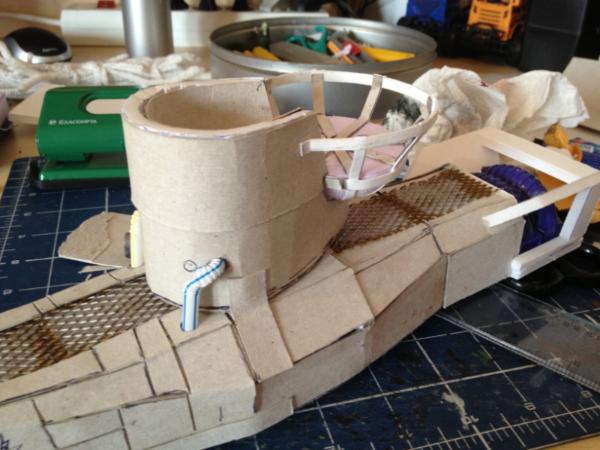 At least I built a snorkel or a periscope of a straw and a few bits. The rivets were made of cardboard and a punch plier.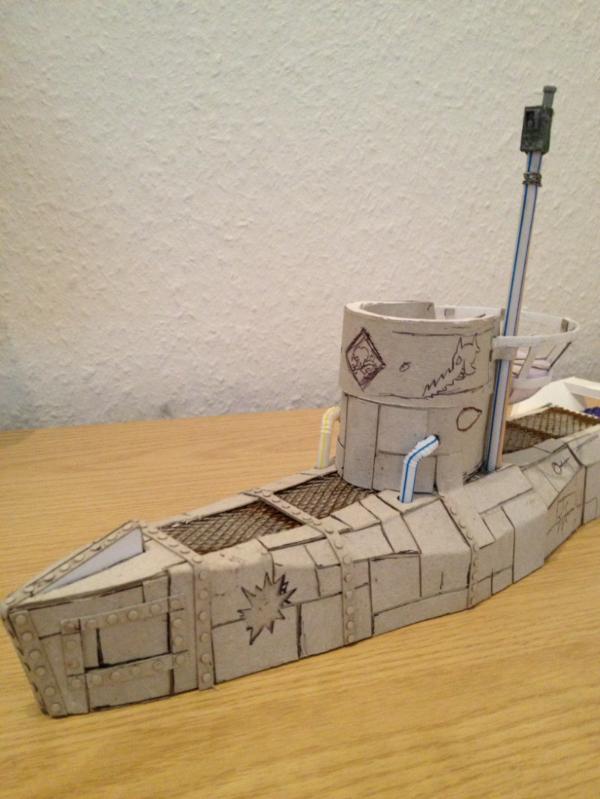 …and that is the constuction. I hope you like it. Cheers!