After resupplying my tamiya clears, I'm back with an update.
The praetor is 90% done, he just needs final touch-ups on the halberd and then basing.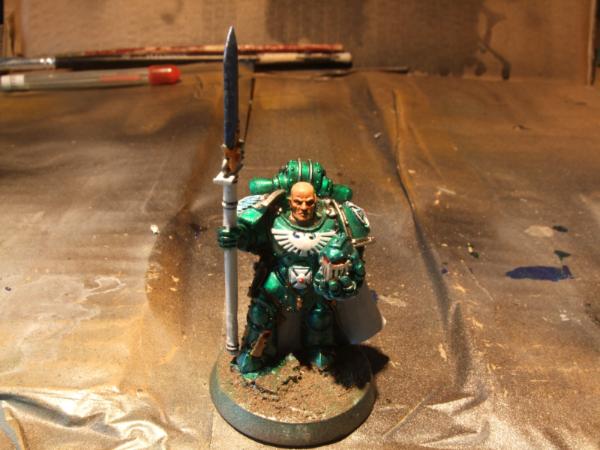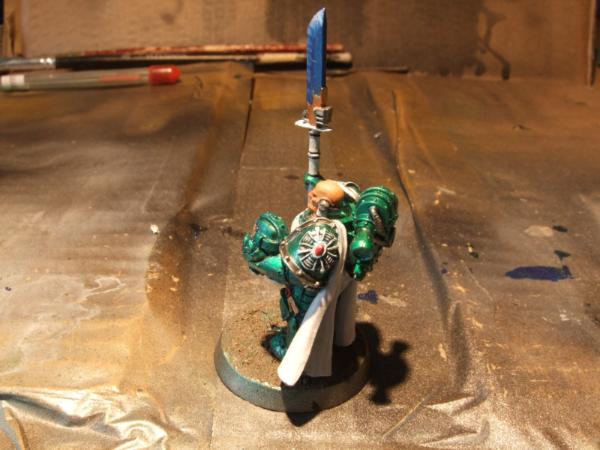 My second land raider has been given its blue coats of colour over the two-tone silvers.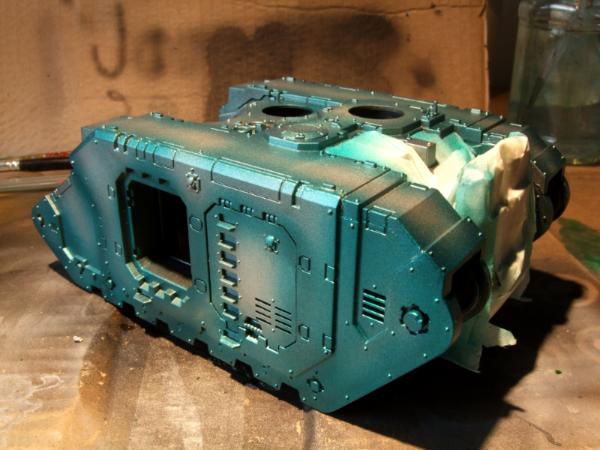 There is also two rhinos and a las-vindi (no pictures yet) that are partially coloured.
The fire raptor has had the first coat of silver (leadbealcher) and a layer of 1:1 VGA Chainmail : VGA Silver in the panels.
The deredeo and the
CML
termies are primed and await a coat of full leadbealcher spray.
I've also slathered some Dark Earth paste onto some bases, I think two thin coats will probably be neater than one thick one.
Does anyone actually know what this colour is? Vallejo don't actually say what the nearest colour match is, ant it definately isn't VMA Dark Earth.
I built Covenant's torso and psycannon, but the big problem is properly sub-assembling him. The two arms don't fit together perfectly, so need some greenstuff work, but if I stick them to the torso, it makes it difficult to paint the torso.