Hi all,
I played a bit of Warmachine in Mk. II, but then had a long break for about five years or something. However, I'm now getting back into it and remembering why I enjoyed it so much

I'm looking to expand my little Cygnar collection over the coming months, and was wondering what the Dakka community would recommend? All I've currently got on the to-buy list is a Defender ('cos Kara needs more ranged 'jacks in my collection) and Allison Jakes ('cos she looks like she'd be so much fun to paint).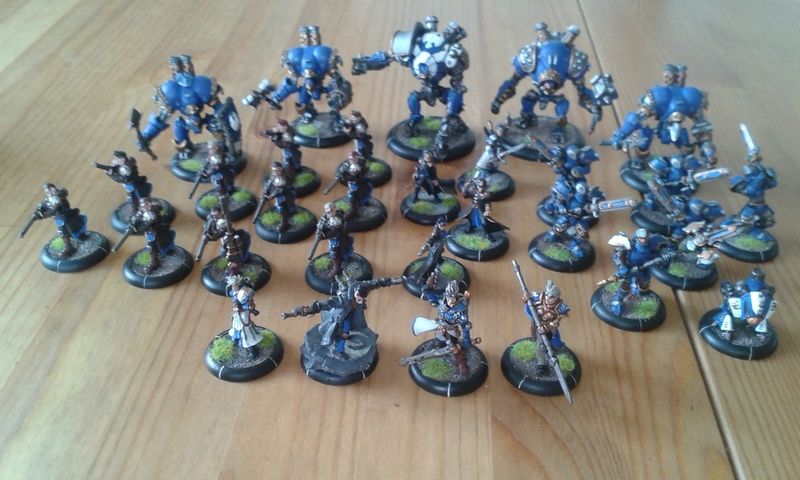 So far, my swans include:
Stryker1
Kara Sloan
Haley1
Caine2
Markus Brisbane
Journeyman Warcaster
Squire
6 Stormblades
10 Long Gunners
Black 13
Ol' Rowdy
Ironclad
Charger
Firefly
Lancer
It'll be a slow course of additions too, partially due to a lack of hobby funds and partially due to my intentions to keep the army fully painted and only buy new models once I've painted the last ones

Oh, and
FWIW
I'll be playing mostly casual games with friends at our local wargaming club.
Thanks!
-Ben