To build your Ork zeppelin you will need:
-PVA glue
-2 half litre plastic bottles, as featureless as possible
-old T-shirt
-cardboard
-cereal box paper
-some string
Step 1
-glue 3 layers of cardboard together and cut out a shape for your gondola.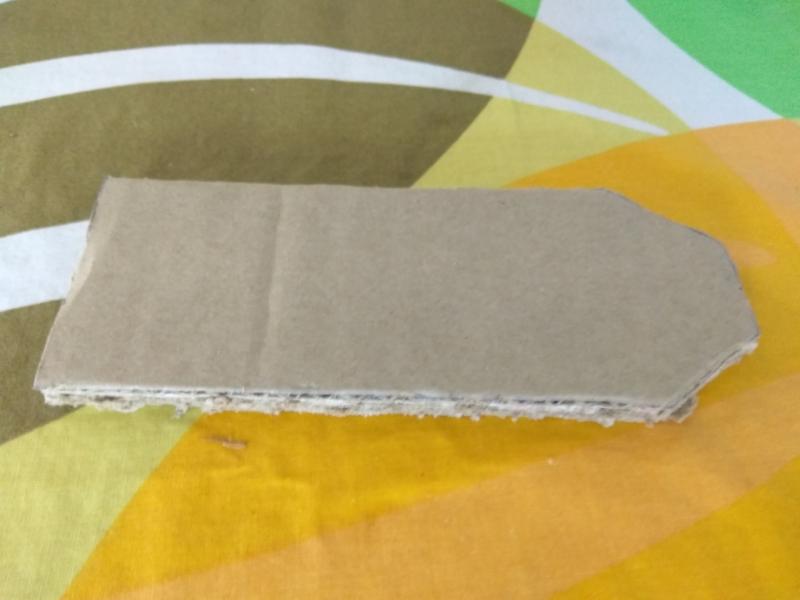 Step 2
-cut out a two sided fence for each side of the gondola out of cereal box paper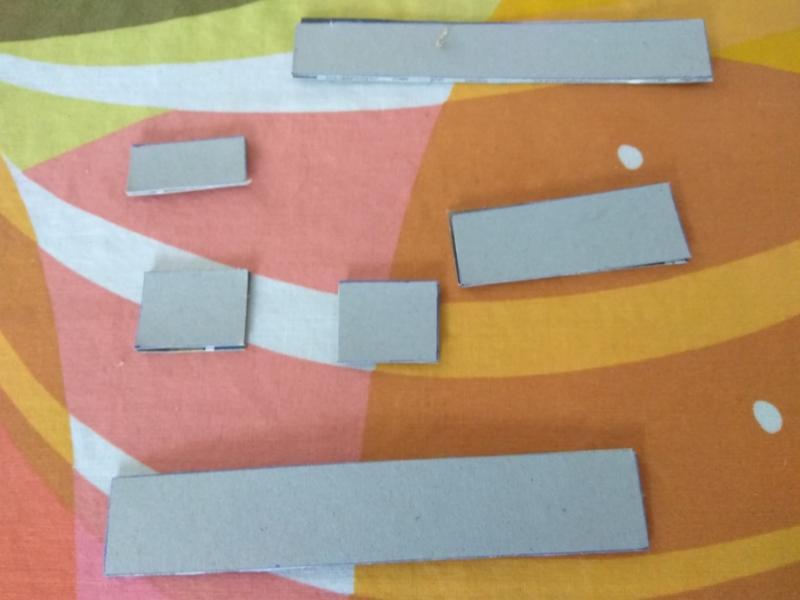 Step 3
Make the fence spiky and glue it to the sides of the gondola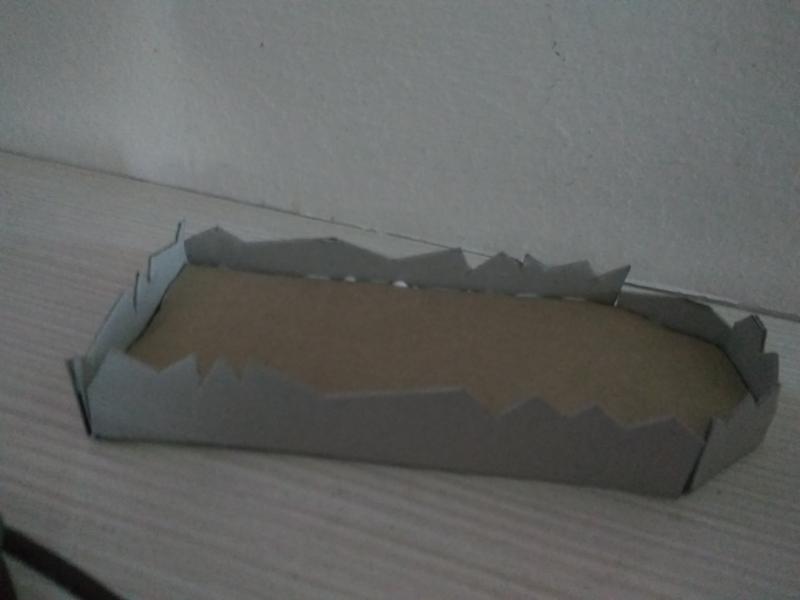 Cut out random shapes from the cereal box paper and glue them
ot
the fence and both sides of the gondola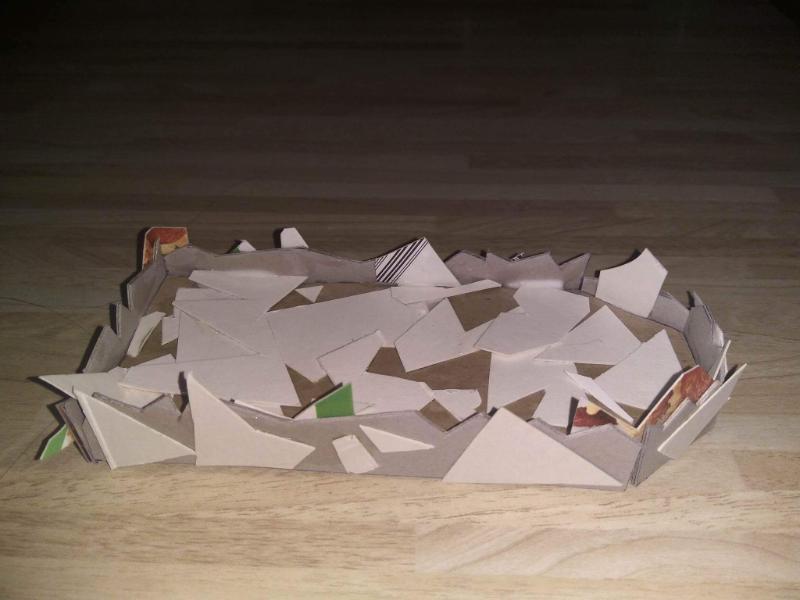 Cut off the "head" of the bottle and cut the bottles' bottom. You can shorten it from there with scissors depending on how long you want the baloon to be. Do the exact same on the other bottle, only on this one make 2 v sshaped incisions on opposite sides of the bottle.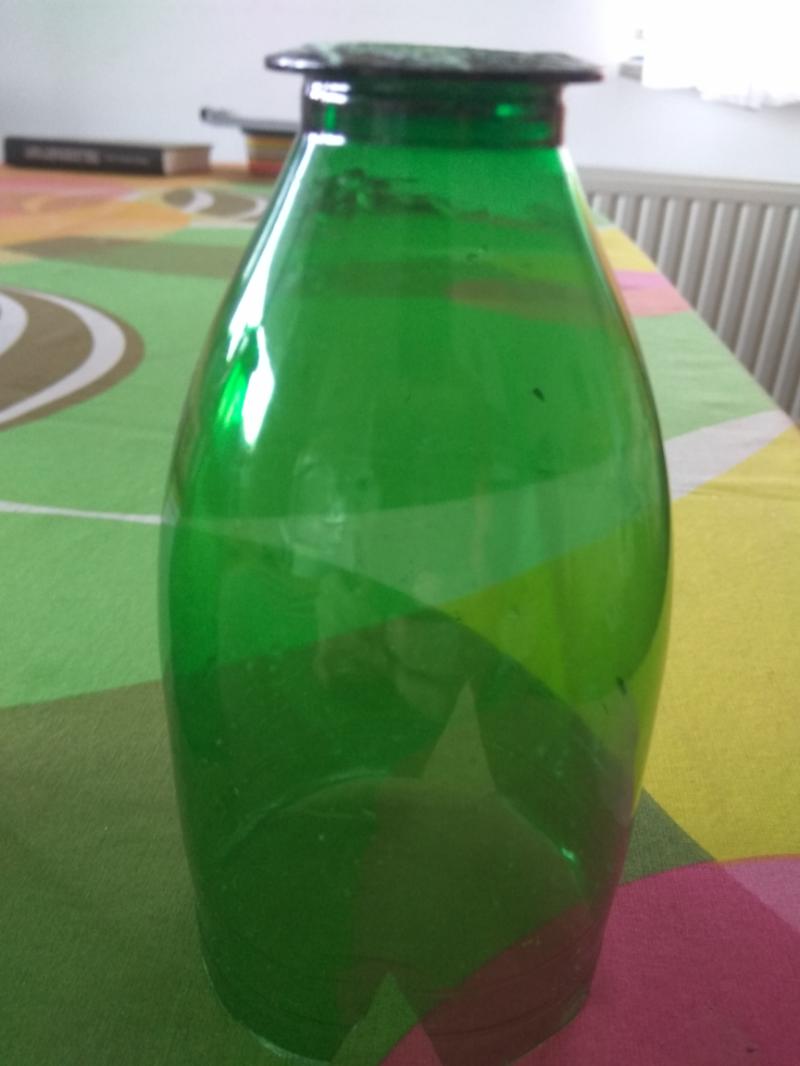 Step 4
Insert one bottle into the other using the v shaped incisions and glue them together. Plug both openings with cereal paper and add any icons you want on one side.
Step 5
Make 4 holes in the edges of the gondola. Pull some string through them. Tie the ends together.
Step 6
Glue the strings to the baloon. Once it's in place, glue cut up pieces of an old T-shirt onto the baloon.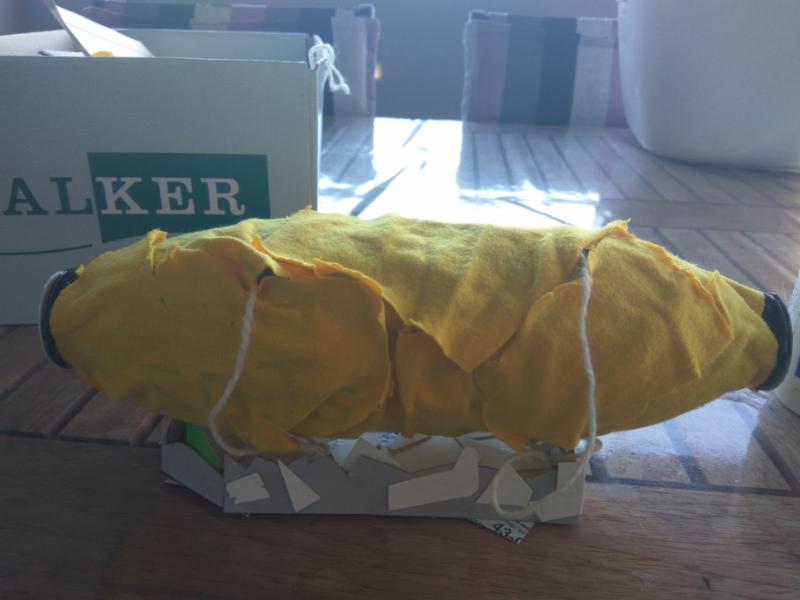 Step 7
Mix some PVA glue with water. Use an old brush to apply this mixture to the edges of the T-shirt pieces to stop them from flopping around. If you want you could apply this mixture to the whole baloon, so that it would act more than plastic when you are painting it. Glue the propeler onto the other end of the baloon (only bit used, but I'm sure you can figure something out if you don't have it).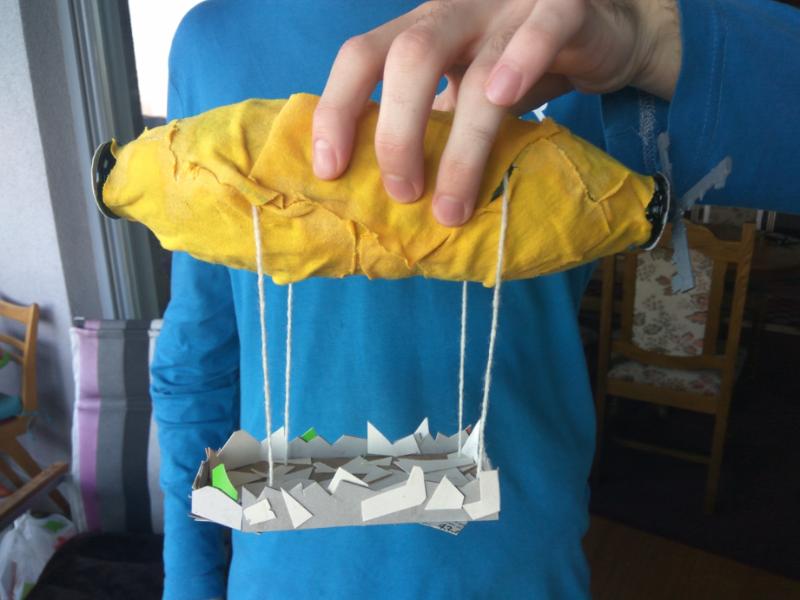 Done!
Add crew member with apropriate weapons to represent any ork flyer on the table. You can also make it look prettier with bitz if you have any. The whole thing doesn't cost even 5$ to make, and for the most part, can be made by your kids as well (if you trust them around scissors ).Stay tuned to see it painted!