So I had planned on painting up a Suppresion Team quite a while ago, but I kind of held off building the models as I wasn't sure how to fit the shock weapons. Also, the shock batons look a lot heftier than the shock maul which didn't feel quite right. Finally, armed with Insaniak's 'how to build', I assembled the guys and decided to do a simple conversion in order to match the size of the batons more closely to that of the maul: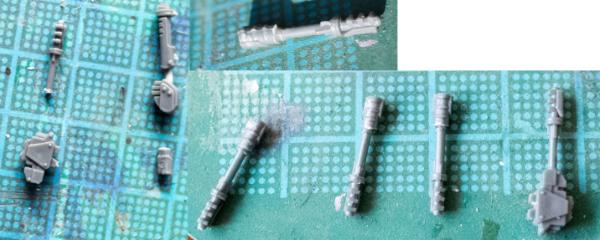 Here's the original maul and baton to the left, with their handles cut off. I combined those two handle bits to make a new, smaller baton. That's it for the conversion. For my unit I needed three batons and one maul, as shown to the right.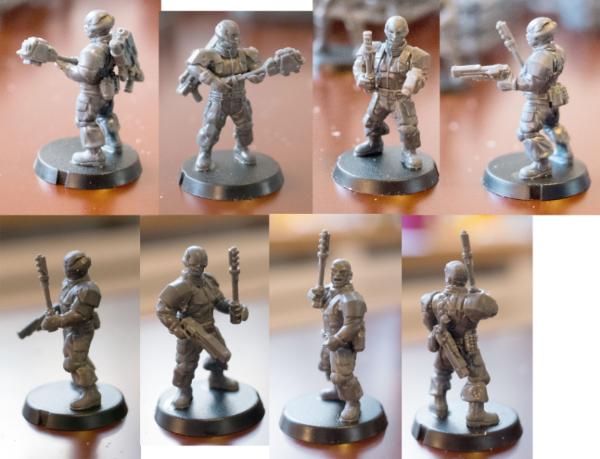 Next I needed to fit these weapons in the Contractor hands that are designed to hold rifles. Taking my cues from Insaniak's work I selected the best hands and did a little bit of cutting here and there to get better angles. I used both left and right hands for the shock weapons. The maul-wielding guy is my designated Tough Guy, so he got a rifle with grenade launcher too. The others got a pistol as that gives a nice bonus in close quarters fighting with the baton.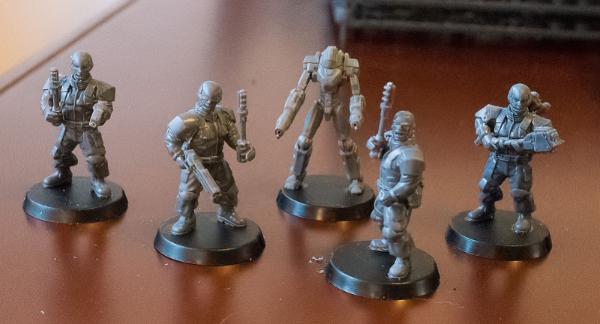 Here's the full unit. One team leader with baton and pistol (and standard issue EMP and Choke grenades from the faction expansion sprue), two guys with baton and pistol, one guy with maul and rifle with grenade launcher, and finally the Subjugator bot with linked clingfire sprayers.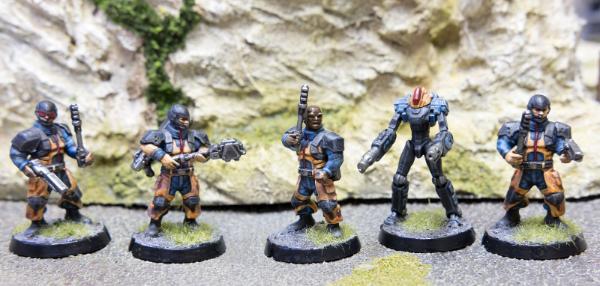 Painted.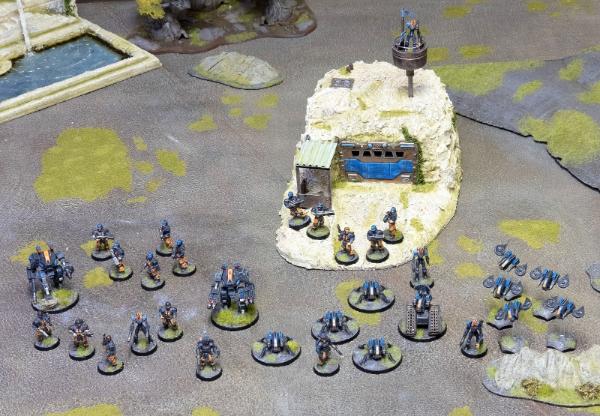 And with the rest of the force.