Gah - I always forget to keep my threads updated somewhere or other.
The terrain did get into a working state, including openable doors: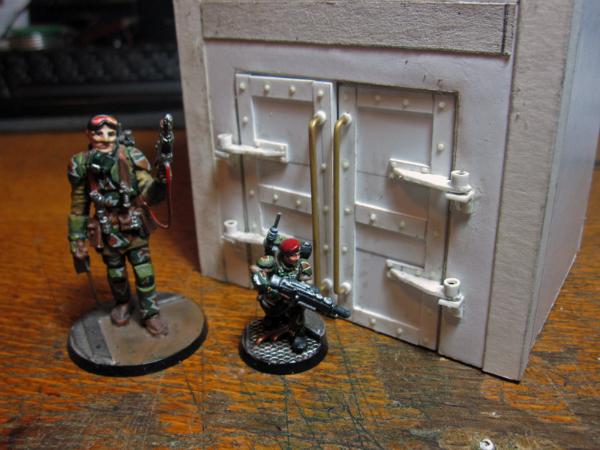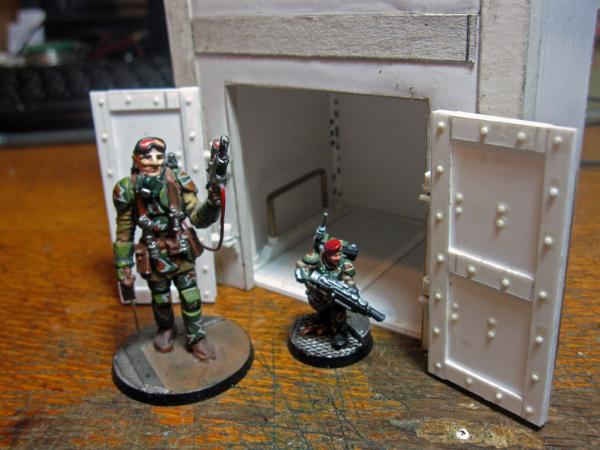 Additional buildings designed to slot together into a suitcase for transport: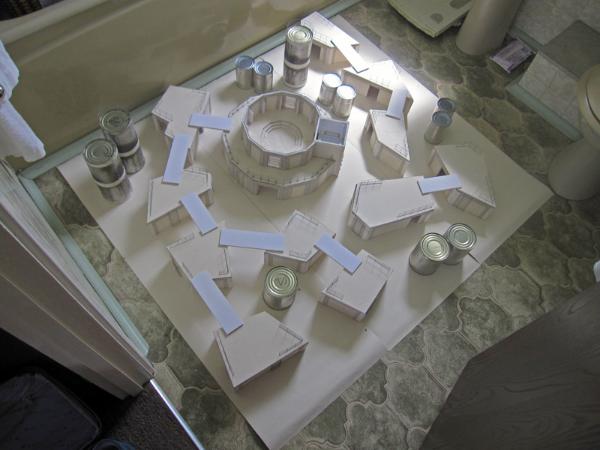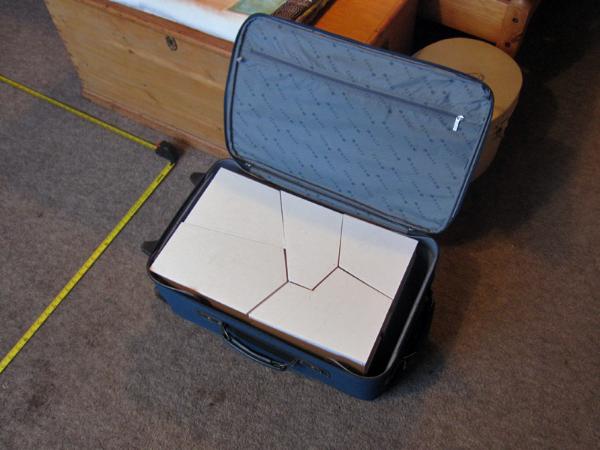 The iconic obelisk (if a little less warped than the original, due to time/bitz constraints):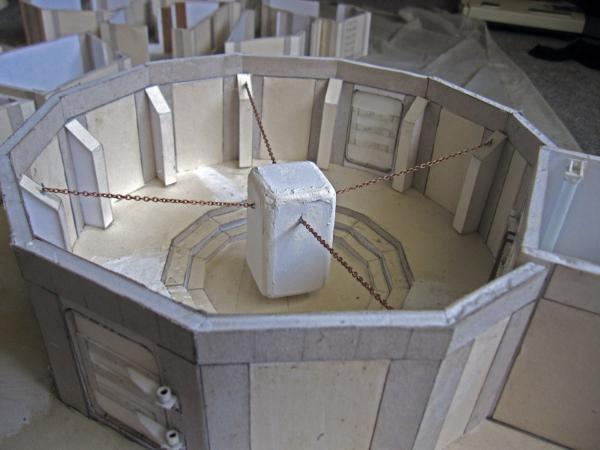 And a working plasma generator (well, it generated plasma, certainly) based on the old Dawn of War Thermo Plasma Generator design, in keeping with the general nostalgic angle of the project: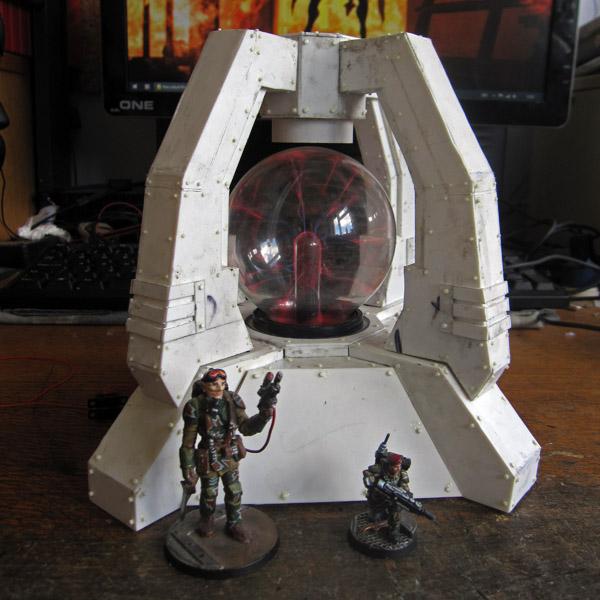 You can see some of the set in action at the Inquisitor event at the 2018 London
GT
here (here it was mixed with a forest set I've been working on, where "forest" actually means plenty of trees rather than a few dead ones):
~~~~~
Other projects since have included some characters for the Guardian event, used to play test the Inquisitor Revised Edition rules.
For a starting point, a literal sextuplet of daemonettes, the Winterholme sisters - the last of the infertile Winterholme line, their father tormented by the cruel joke of six daughters but no son.
I seem not to have final photos of these, but I do have a few
WIPs
that give a sense of the project, which was thanks to
GW
doing the Juan Diaz Daemonettes in one of their Made to Order batches: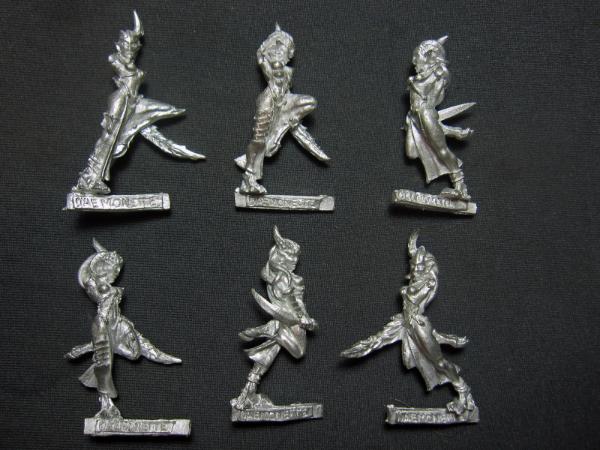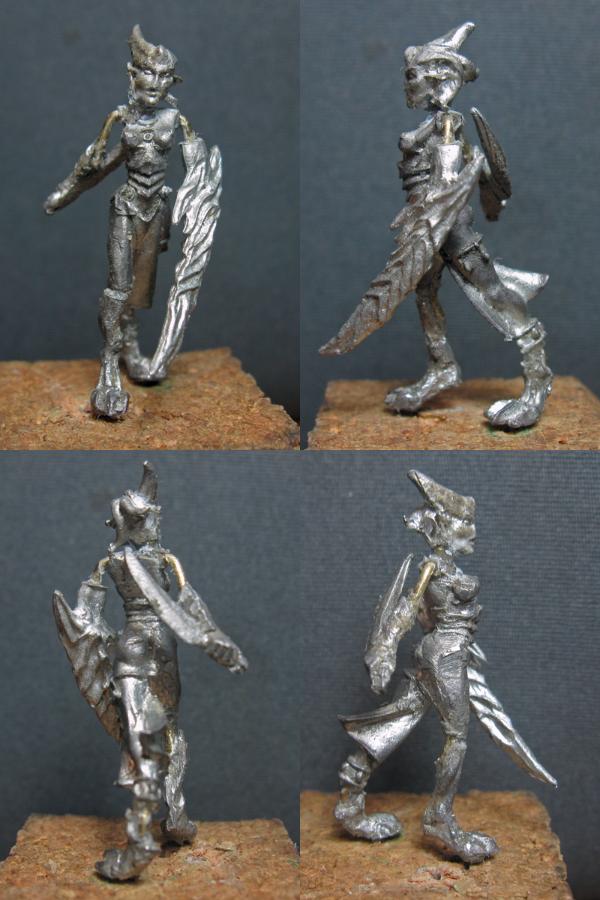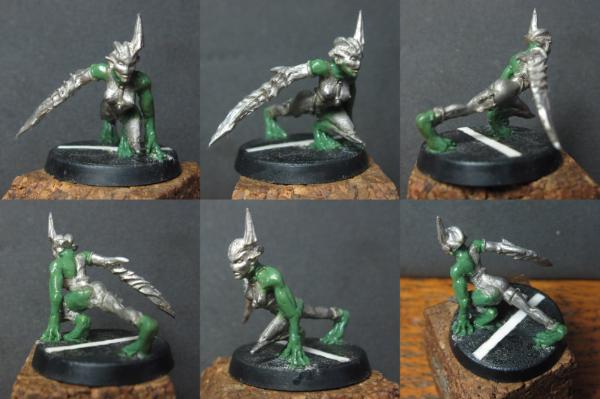 And Lady Helena Van Brasing, the latest of the Van Brasing line (who had married into the Winterholme family and now bear the shame of one of their line being the mother that bore the sextuplets - and who are now famed daemon hunters trying to erase that stain) - a conversion of the rather lovely Belladonna from Forge World: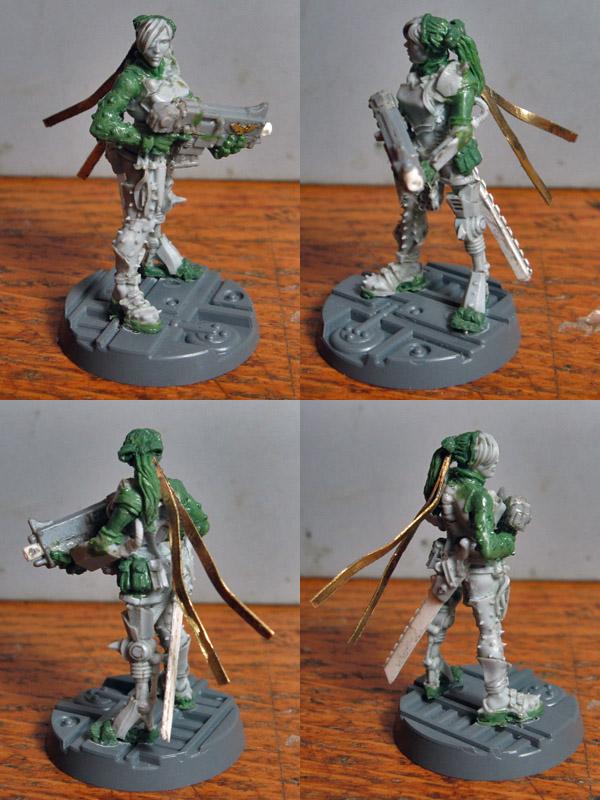 ~~~~~
And now, for my next event, Fracture (
shameless plug link
), a number of civilians - the event is set around a political revolution (although the situation is further complicated by the cryptic prophecies of astropathic messages arriving before they're sent).
These are an odd project for me, as I don't normally work in plastic for Inquisitor (normally it's painstakingly dissected metal), but I've acquired a stash of Necromunda gang boxes (everything so far except Goliaths), Genestealer Cult Acolytes and Chaos Cultists, which will be supplemented by whatever I can find in my bitz box from the last twenty years in the objective of making a wide variety of non-combatants to provide a crowd for any such scenes.
These are all
WIP
so far - aside from the fact there's things I want to fix, I'm planning to do greenstuffing in batches. The first five are going by the names The Administrator, Drunkard, Hardman, Beastmaster and Dancer: