Finally getting around to some space robots.

This is currently where I'm up to with them, so far I have the start collecting box and an additional 8 warriors to bring the squad up to a full 20. I've built everything in the box besides the annihilation/command barge (I'm thinking more towards the command and leaving the lord off of it so when I use it I can put my actual warlord onto it), I've also not built either lord as I've actually ordered a third party one to use as the warlord for this; although I'll have to paint up a normal overlord as well in case I play soomewhere that would rather me just use
GW
models instead.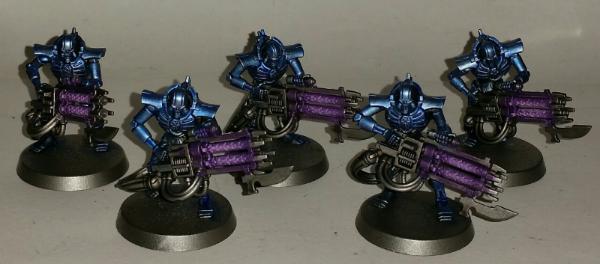 Scarabs I'm going to build as 3 to a base as that's how many wounds they have so it makes more sense to me.

Also rather than the little flight sticks they have, I've got them on small bits of sprue, so they maintain the same height, and I'm going to build the bases up around them a bit so they look like they're scuttling across the ground instead of just floating.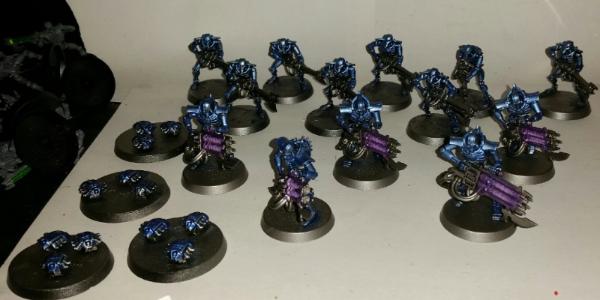 It's actually been a bit difficult to get good pictures of these as they're all metallic and because I haven't actually taken any pictures for a while now.

But this is how much of a difference lighting to no lighting makes to them.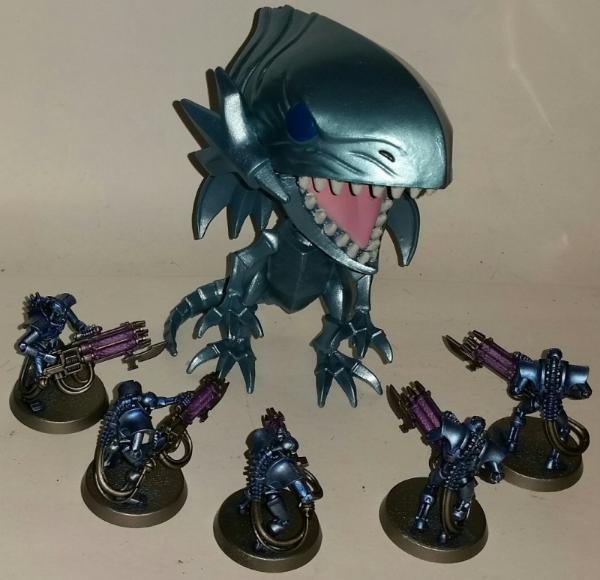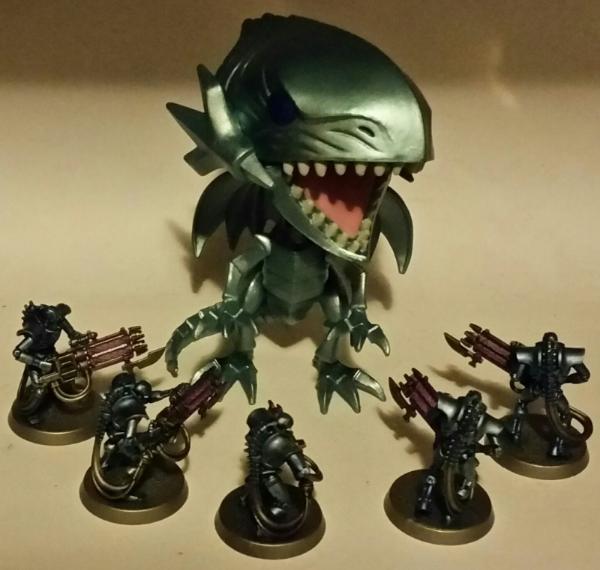 Getting the glazing consistent took a little bit of messing around, which was done on those 8 warriors until I liked the look of it. Then those immortals became the standard template for it as I made sure to note down each and every step along the way to replicate it as close as possible each time; I've never really bothered to take painting notes before but I feel like if I don't for this I'm going to have trouble keeping things nice and consistent; especially when making units of 10 immortals 5 at a time.