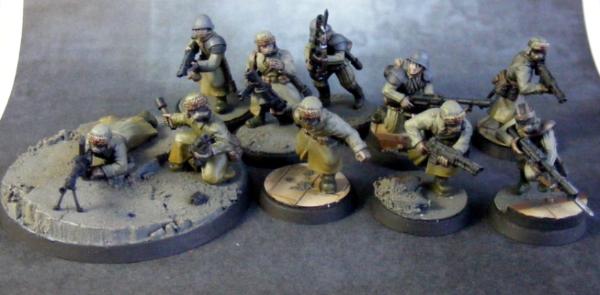 Anvil heads and some fatigue arms, Warlord games winter Soviets and some lasguns and bren from Victoria Lamb.
Anvil's parts (especially the fatigue arms) work fine with the winter soviets and should work with the winter Germans as well, you just need a bit of greenstuff to fill gaps in the joins, likewise with heads.
Victoria Lamb's lasguns are really good fit for the rifle grip arms that come on the winter soviet sprue, shame importing them is really expensive, otherwise they are much better scaled.